In the world of hats, Merino wool hats are considered high-quality. There are a lot of benefits of spending the extra money on a Merino wool hat. People are constantly talking about how the fit and feel of Merino wool is better than other wool counterparts. 
What's the hype surrounding Merino wool hats? Is it worth the price tag? What kind of hats are made from Merino wool? Here's everything you should know about Merino wool hats explained.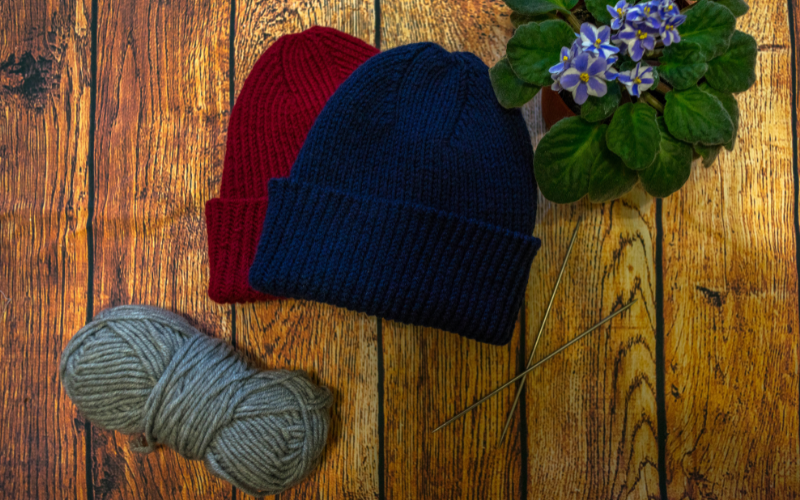 What is Merino wool? 
Merino wool is harvested from Merino sheep. It's a natural fiber that grows from sheep year-round. Although Merino sheep originate in North Africa and Spain, present-day farmers breed them all over the world so that they can harvest their fibers for wool.
Merino wool is loved by many because it's a completely natural fiber that produces incredible products—like Merino wool hats! 
How is it harvested? 
Harvesting Merino wool is akin to getting your haircut. The wool is harvested once a year between September to November. Merino sheep have been bred to grow their luxurious locks continuously, so for the sheep's comfort, the wool must be harvested.
Farmers use shears to trim off the excess wool and then send it to a manufacturer to process it into usable wool for hat making.  
Why do people prefer Merino wool hats? 
Although Merino wool is a bit pricier, people prefer this material for many reasons. First, Merino wool is all organic, which means it's a good material to purchase if you're planet conscious. 
Second, it's much softer than other kinds of wool. Third, Merino wool is breathable and helps to wick moisture away from your body. This helps your body regulate its temperature and prevents odors. Merino wool is very versatile.
In addition to hats, people purchase clothes and other accessories made of Merino wool.  
What kind of hats are made from Merino wool? 
Beanies are the first hats to come to mind when you think of Merino wool. Beanies sit tightly on the head, which means it's very important that they're made from a material that's not too scratchy, but will keep your head insulated properly, making Merino wool perfect! 
The MERIWOOL Unisex Merino Wool Cuff Beanie on Amazon is a popular example.
How do you care for a Merino wool hat? 
Every hat will come with care instructions, but a great rule of thumb is to hand wash Merino wool in cold water. Consider using baby shampoo instead of other heavy-duty detergents to prevent damage.
Once you've rinsed your hat with cold water, gently squeeze out excess water, reshape your hat, and let it air dry. 
Merino wool is known for its organic, soft texture. That's why it's a great hat material. Now that you better grasp the Merino wool hat hype go out and buy your own. It might become your favorite functional hat.