Hats are amongst the most popular women's accessories, and they've been around for centuries. Yeah, the styles might have changed and evolved through the decades, but they still serve the same purpose: to adorn one's head.
Living in extreme climates, whether cold or hot requires the use of a hat. Either to prevent sunstroke, or to keep the head and ears from getting too cold. Neither one of these types of climates are ideal, so people resort to wearing hats mostly out of need rather than choice.
For anything in between, hats are more of a fashion statement that elevates an outfit. Also, in certain cultures, hat wearing is regarded as having a certain status. Some religions also make use of head coverings as a symbol of one's faith.
Whatever the reason, hats have been and will always be around. There are hundreds of styles to choose from, and they are crafted from many different materials and colors. They enhance outfits and allow for your personal style to shine through.
We decided to make a list of the most popular and well known types of hats and explain a little what occasions they are most appropriate for and what differentiates them from one another.
Without further ado, these are 25 different types of hats for women, explained.
25. Bonnet Hat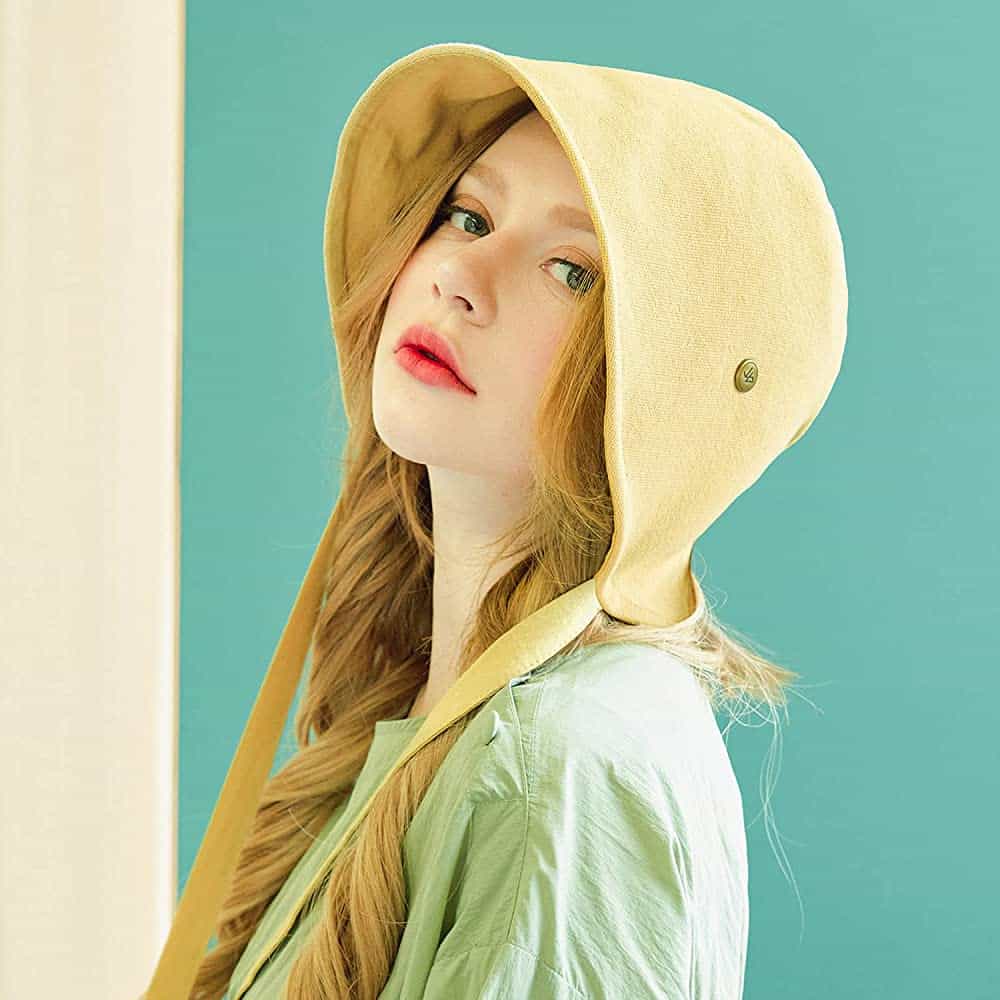 Some very religious orthodox cultures wear the bonnet hat as a sign of modesty. They are meant to hide women's hair from the gaze of the opposite sex when out in public. Those hats are still worn today mostly by children, but women who are very religious are also seen sporting them.
The bonnet style is identified by very long brims out in the front, while on the sides the brims extend downward to cover the ears. The crown section is very shallow, so women that have longer hair need to either put it in a low ponytail, a braid, or leave it loose.
24. Turban Hat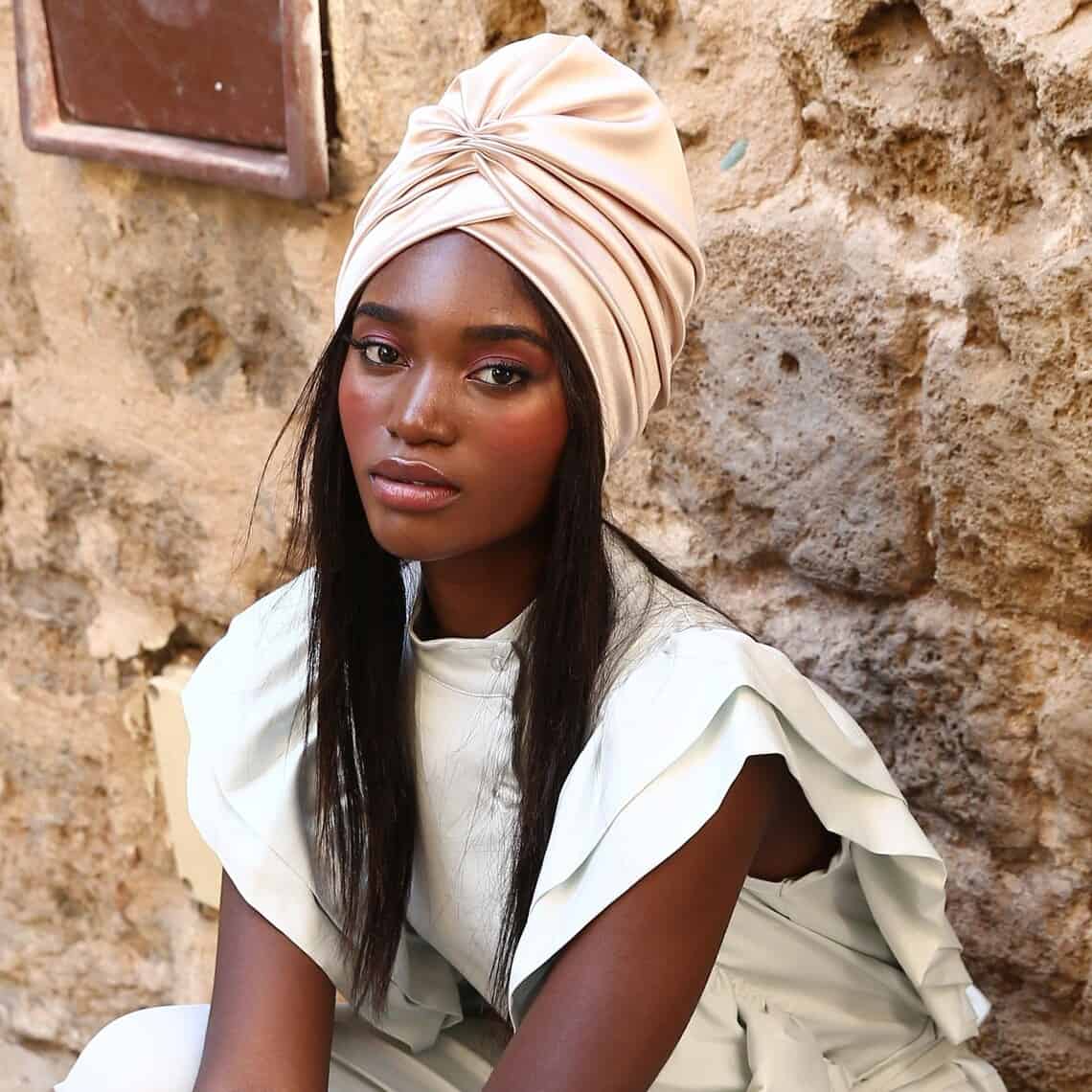 The turban, in some religions, is a sign that the person adheres to that particular faith. Mostly a man's accessory, the turban indicates social status in some South Asian cultures. Women do wear them as well, for the same religious reasons.
They are most often associated with the Sikh religion, and they are regarded as gifts by their gurus. Turbans consist of a long piece of material- either silk or cotton- that is wrapped around the head, or in some cases around a cap.
23. Breton Hat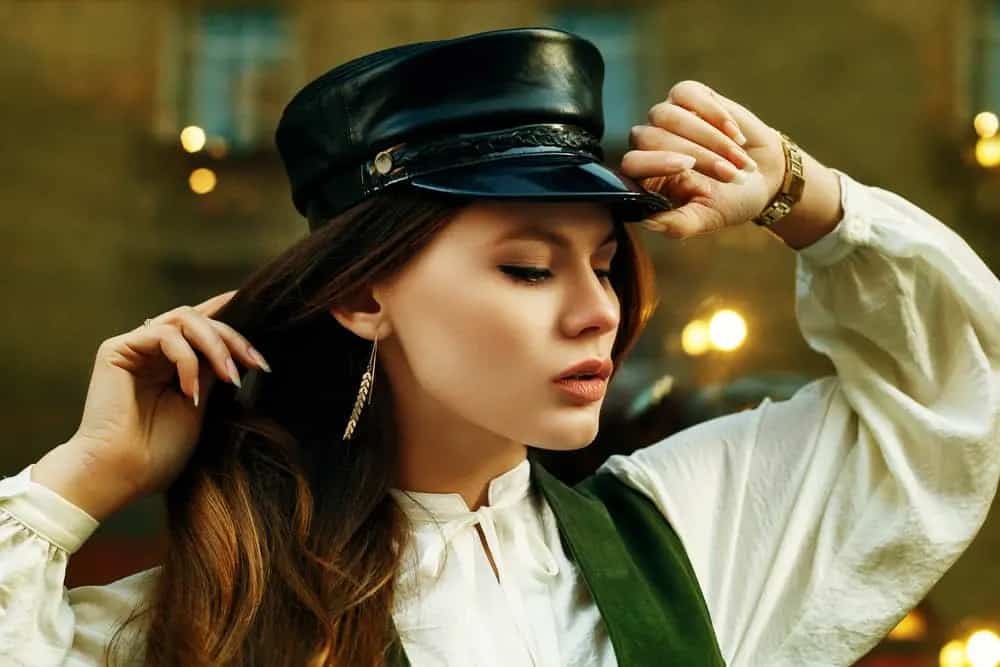 Associated with marine life, the Breton hat is also known as Mariner's hat. These smaller hats enhance the look people wear in maritime environments or seafaring sports.
You will occasionally see snaps or decorative metal buttons on the sides of the hat. The typical visor-style brims are adorned with a braid or ribbon around the circumference. The top part is flat and the crown is usually well structured.
22. Boater Hat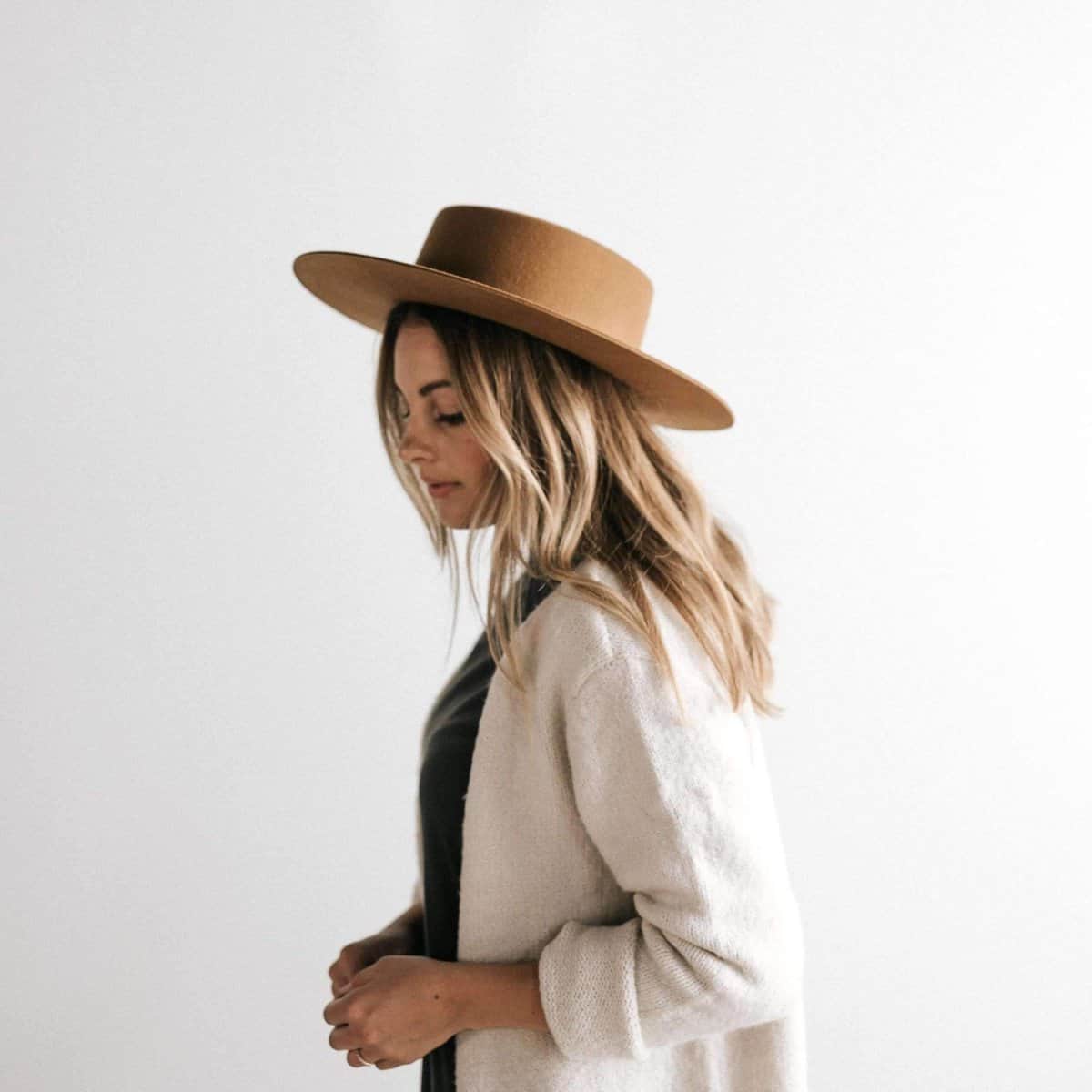 Introduced in the 19th century, the boater hat is a semi-formal model that is primarily crafted from a stiff straw material. With a flattened crown and a straight brim, they were very popular with Venetian gondoliers.
They are adorned with a thick ribbon around the circumference of the crown. The ribbons are either in striped or solid colors, and they add to the hat's appeal.
21. Bowler Hat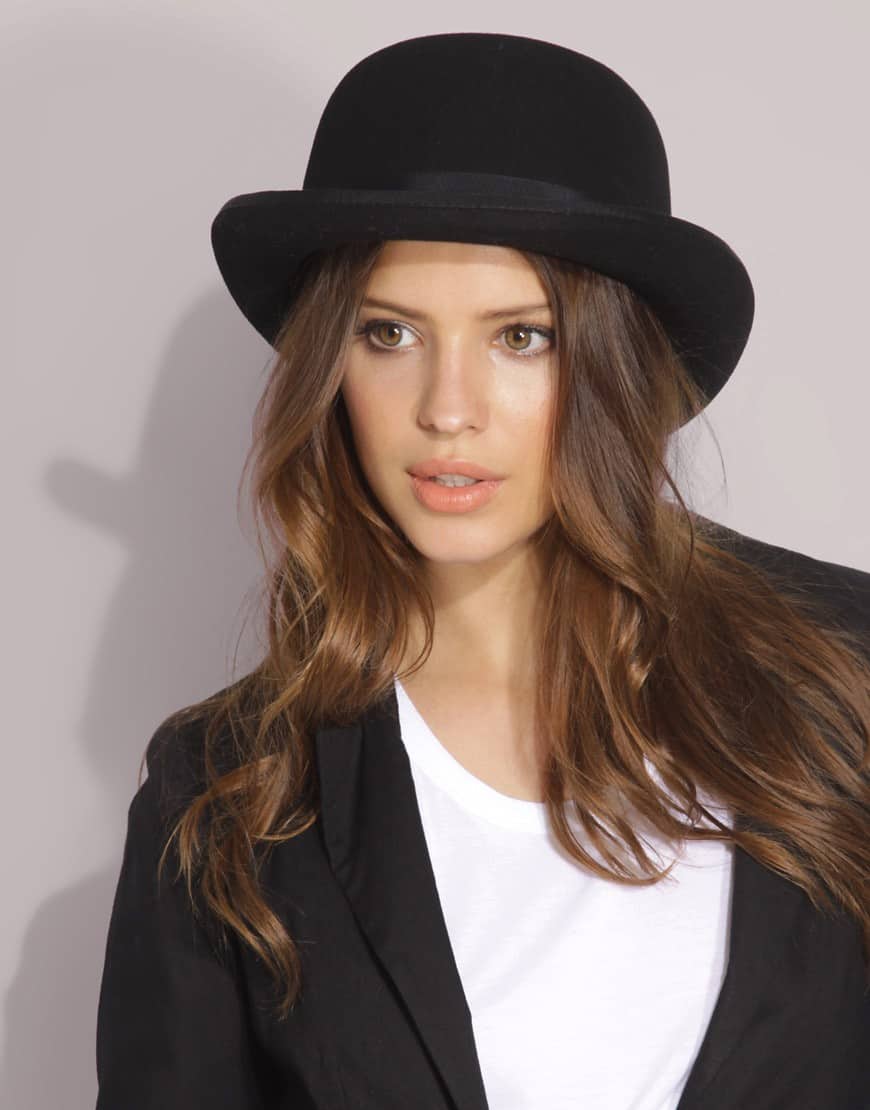 Bowler hats are nicknamed Derbies, and they are originally from parts of Bolivia. Back in the day, they were more popular with men. Charlie Chaplin and Stan Laurel popularized them at the beginning of last century.
They are crafted from a stiff felt material shaped into a circular crown. The entire circumference of the crown is surrounded by a narrow brim.
20. Bucket Hat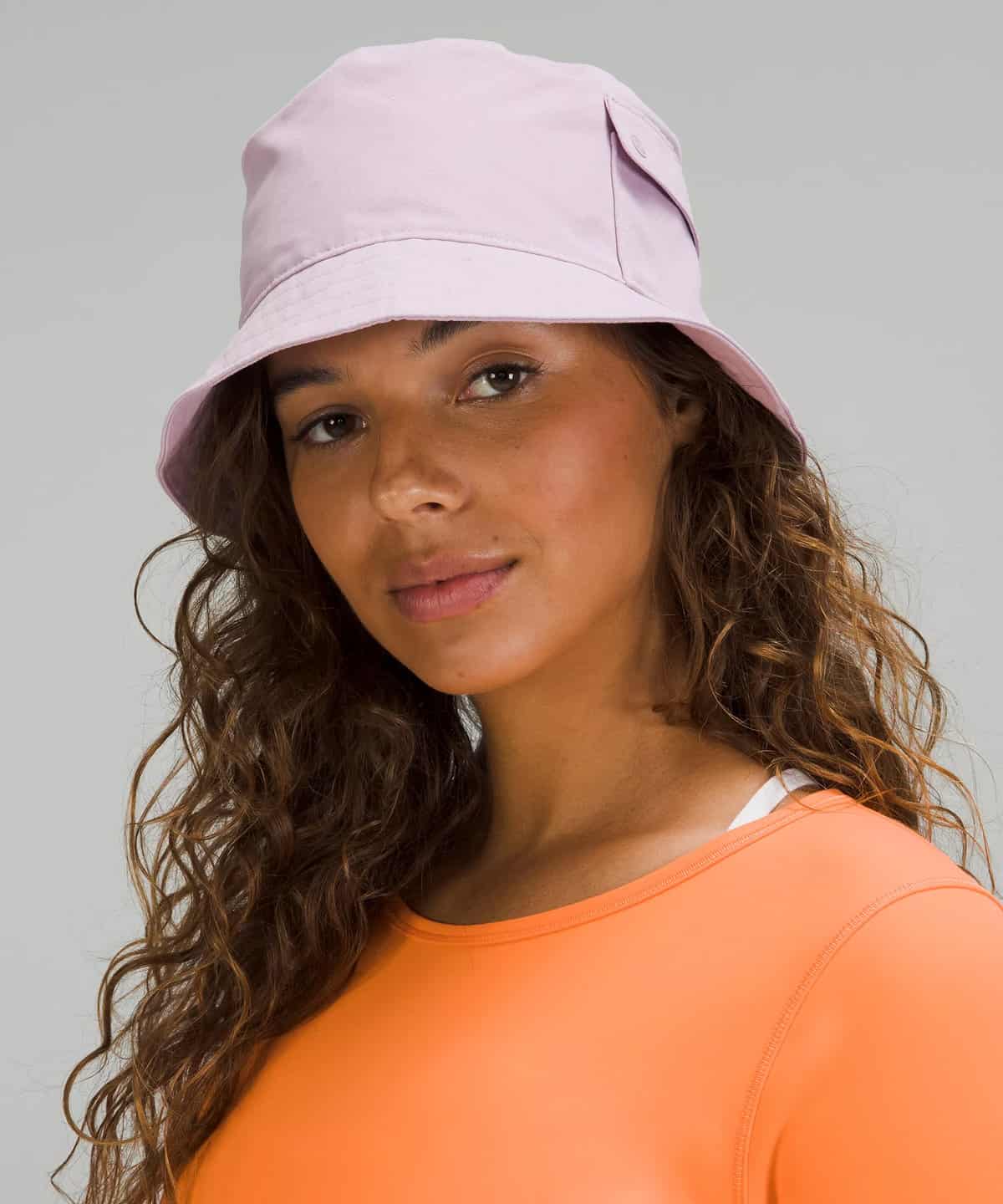 This unpretentious hat is squashable, so you can throw it in your purse when heading out. It will shield your face from harmful rays, and it is characterized by floppy, narrow brims.
Depending on the depth of the crown section, sometimes the hats come with eyelets that provide extra ventilation. Since they are constructed from a heavy-duty, thick cotton material, bucket hats can be worn for a good part of the year.
19. Boonie Hat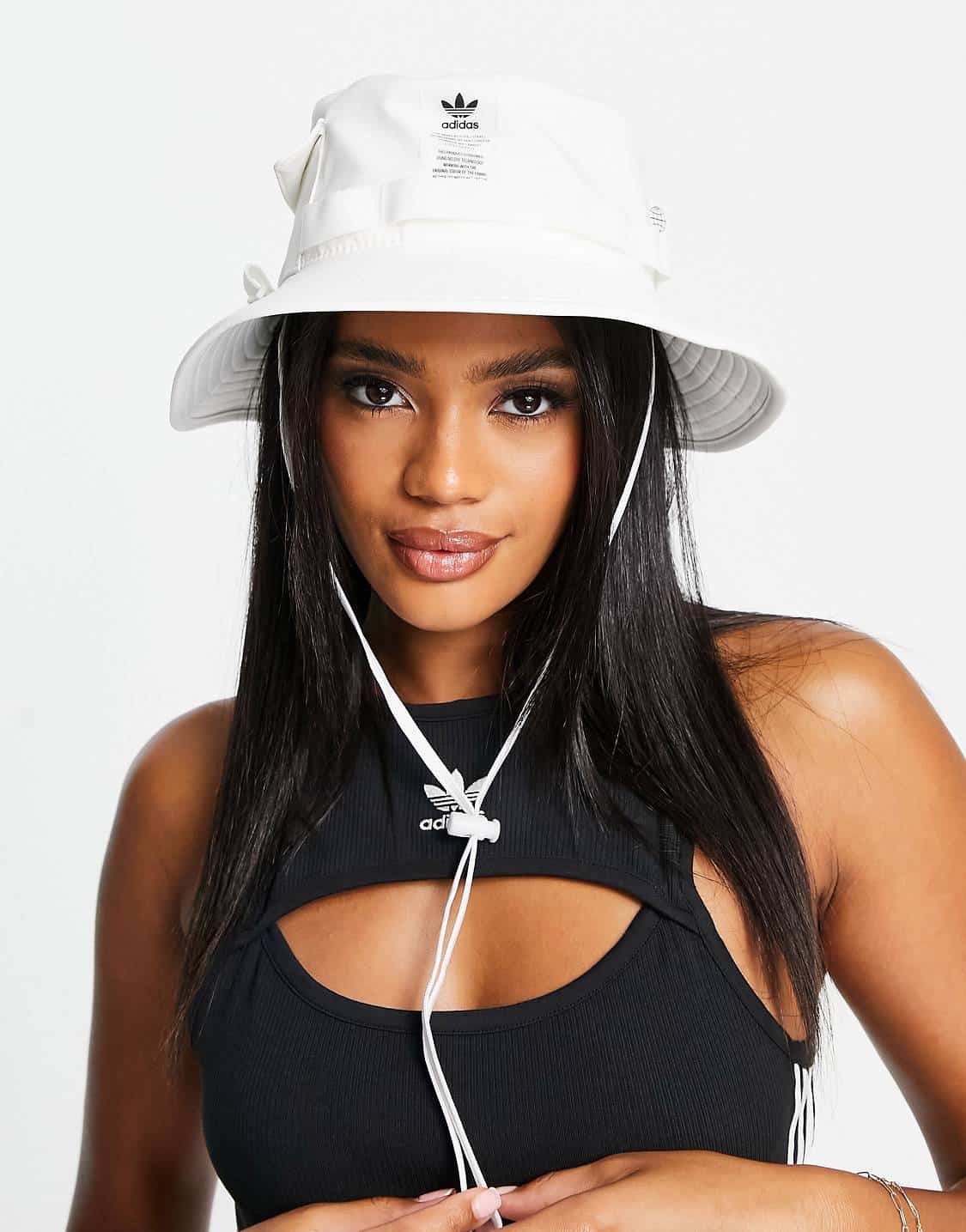 When compared to the bucket hat, the boonie hat has a little broader brim. It is a casual hat that serves many purposes. With a breathable mesh in the crown section and ventilation holes on the top, it is an ideal option for outdoor activities.
Easy to wash and fast drying, they are made of rugged, durable materials. They are usually adorned with a ribbon of fabric with loops around the crown area.
18. Visor Hat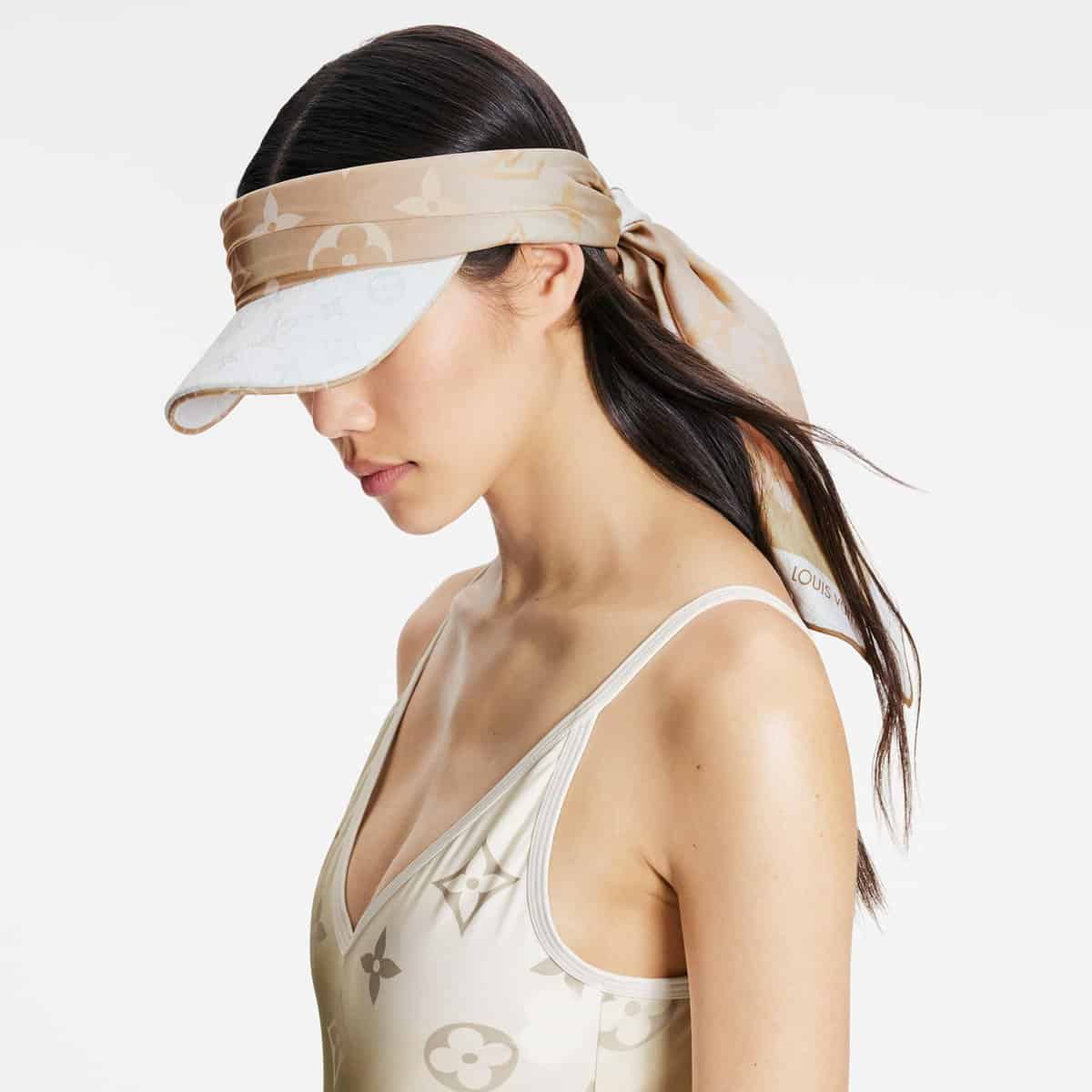 Typically worn as protection from the sun, they are great for sporty activities. Shaped just like baseball caps, visor hats have an open crown. The front brim is usually a bit longer too, so they are ideal if you often wear your hair up in a ponytail.
Usually made from breathable materials, they are lightweight and great at absorbing perspiration thanks to the strip of material located under the brim.
17. Pom Pom Hat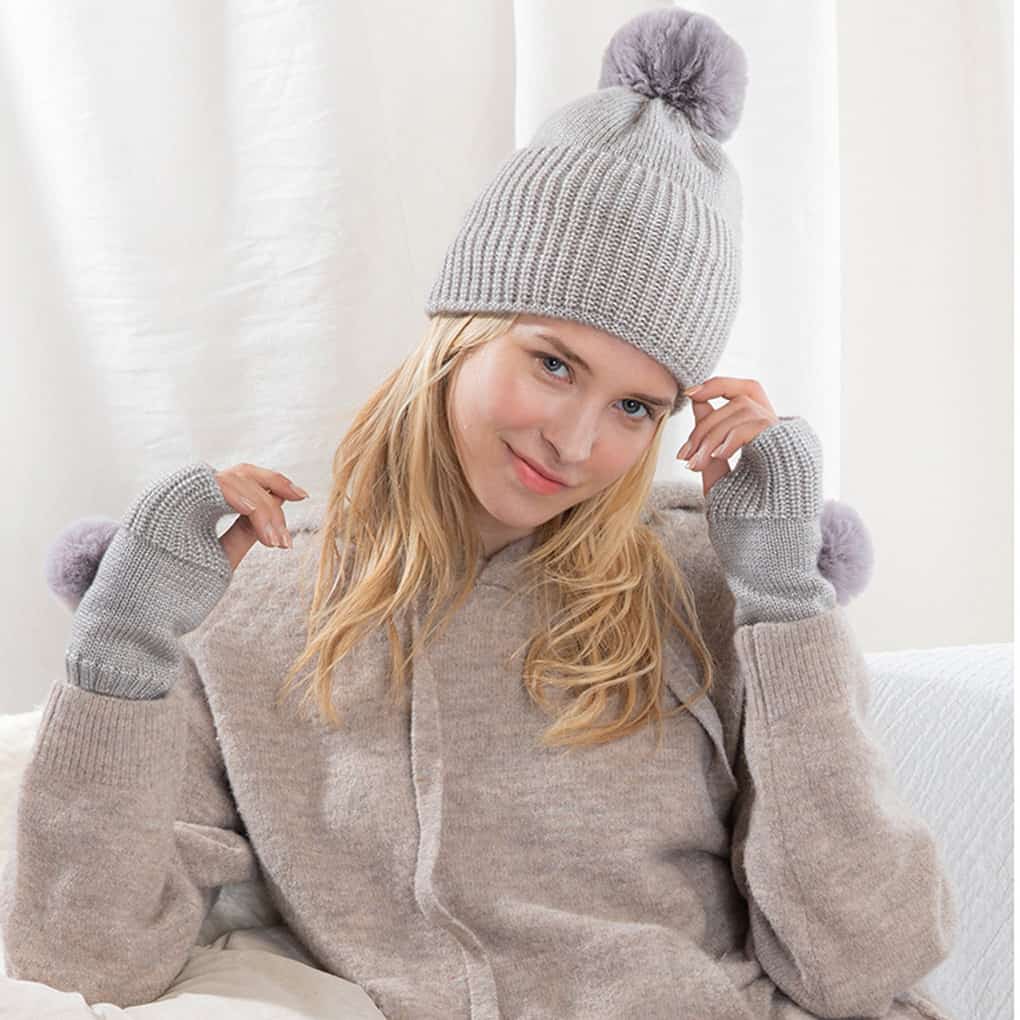 Commonly known as toques, pom pom hats are very popular in winter. Versatile, they are similar to the beanies. Characterized by a close-fitted knitted cap, it has a fuzzy bobble (or more) right at the top of the crown.
They are generally made from wool, synthetic materials, or a blend of both. They look cute, but most importantly, they'll keep you warm on cold winter days.
16. Trilby Hat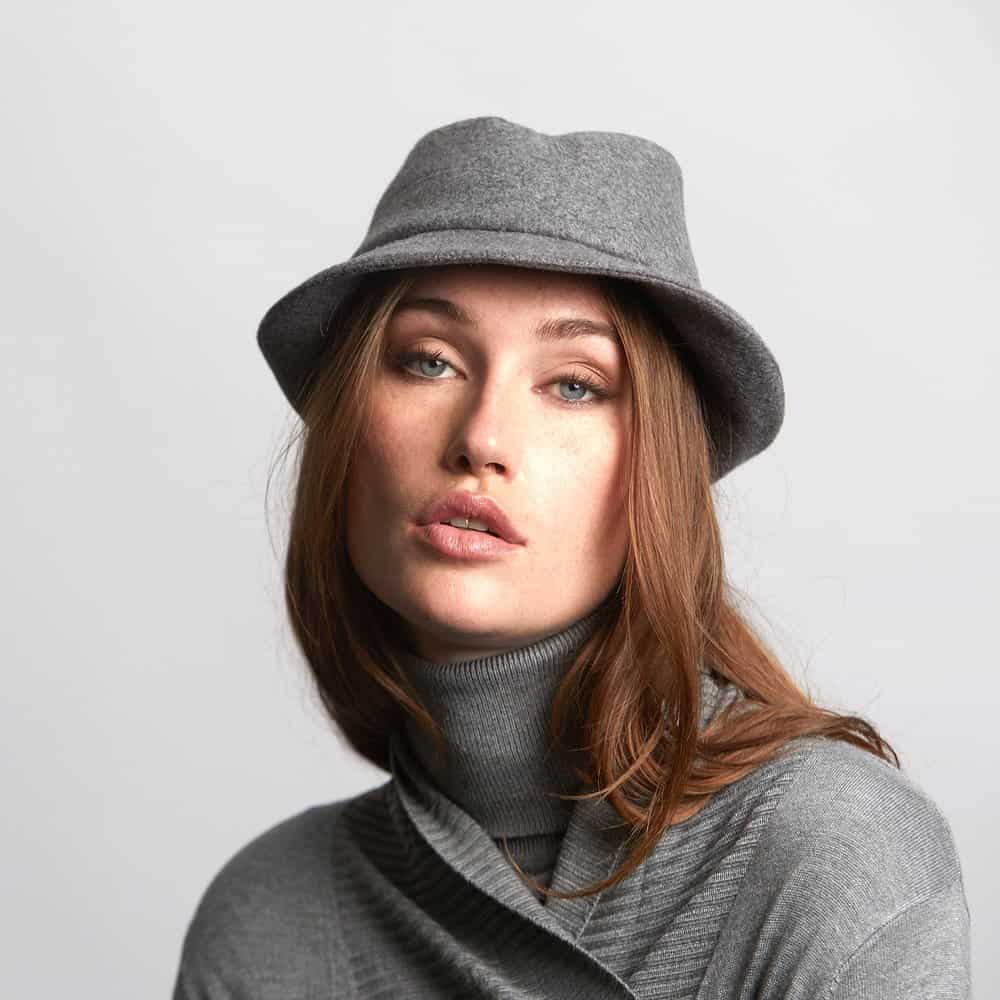 The trilby hat is quite fitted to the head, and they are not too tall in the crown section. The brims are short and slightly angled in the front and tilt upwards at the back.
This gives it a casual appearance, and it pairs well with jeans and a tee. The trilby hat works better on short hair, which is why men preferred wearing them for decades. Women with long hair can wear it loose underneath.
15. Baseball Cap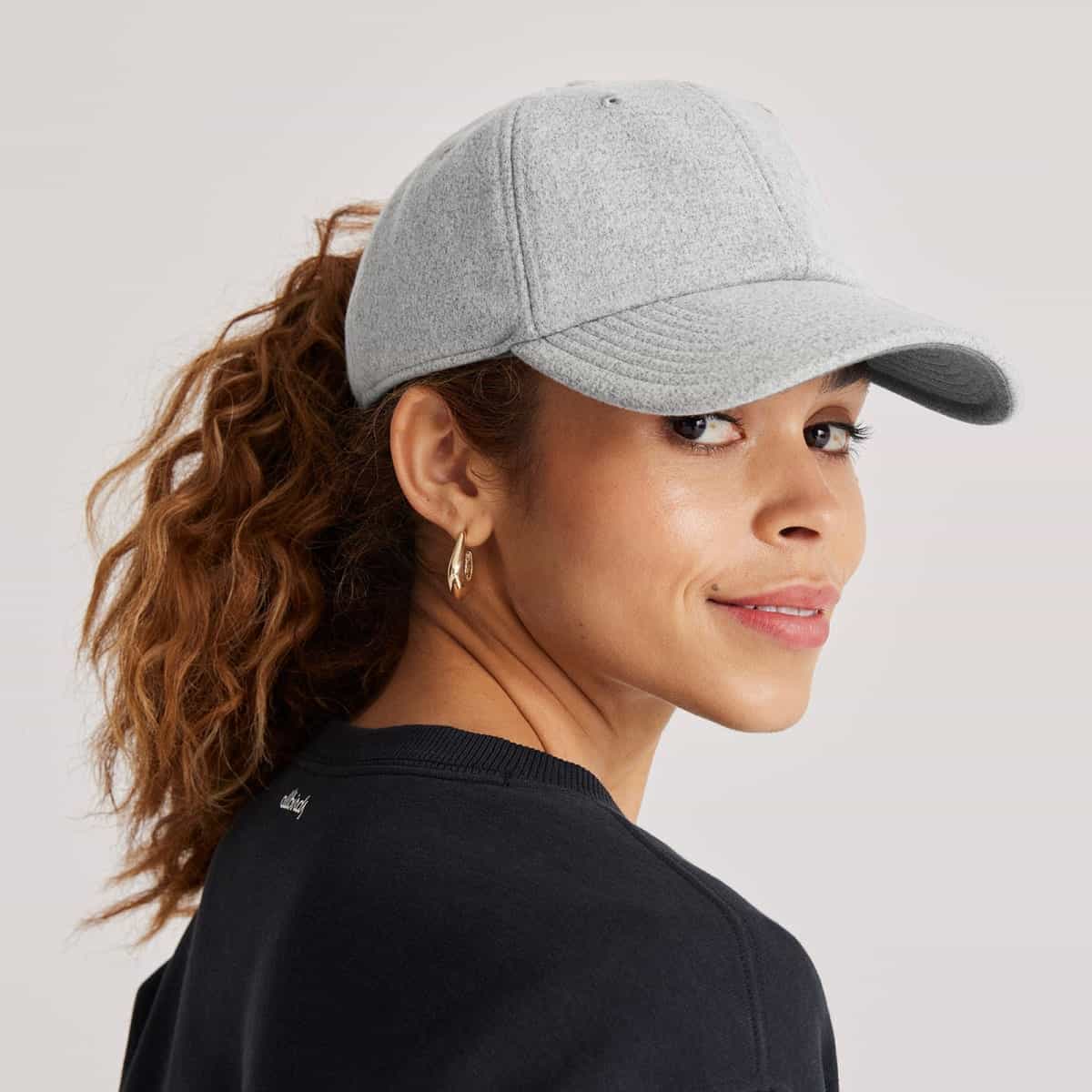 An athletic hat, it is a great option for covering your hair while engaging in any type of sporty event. It helps keep your hair out of your face, and also shield your eyes from the sun.
It has a soft cap with a rounded crown section, and a long bill at the front. The baseball cap comes with small holes on the top of the head that are lined with metal grommets which provide you with ventilation.
14. Sun Hat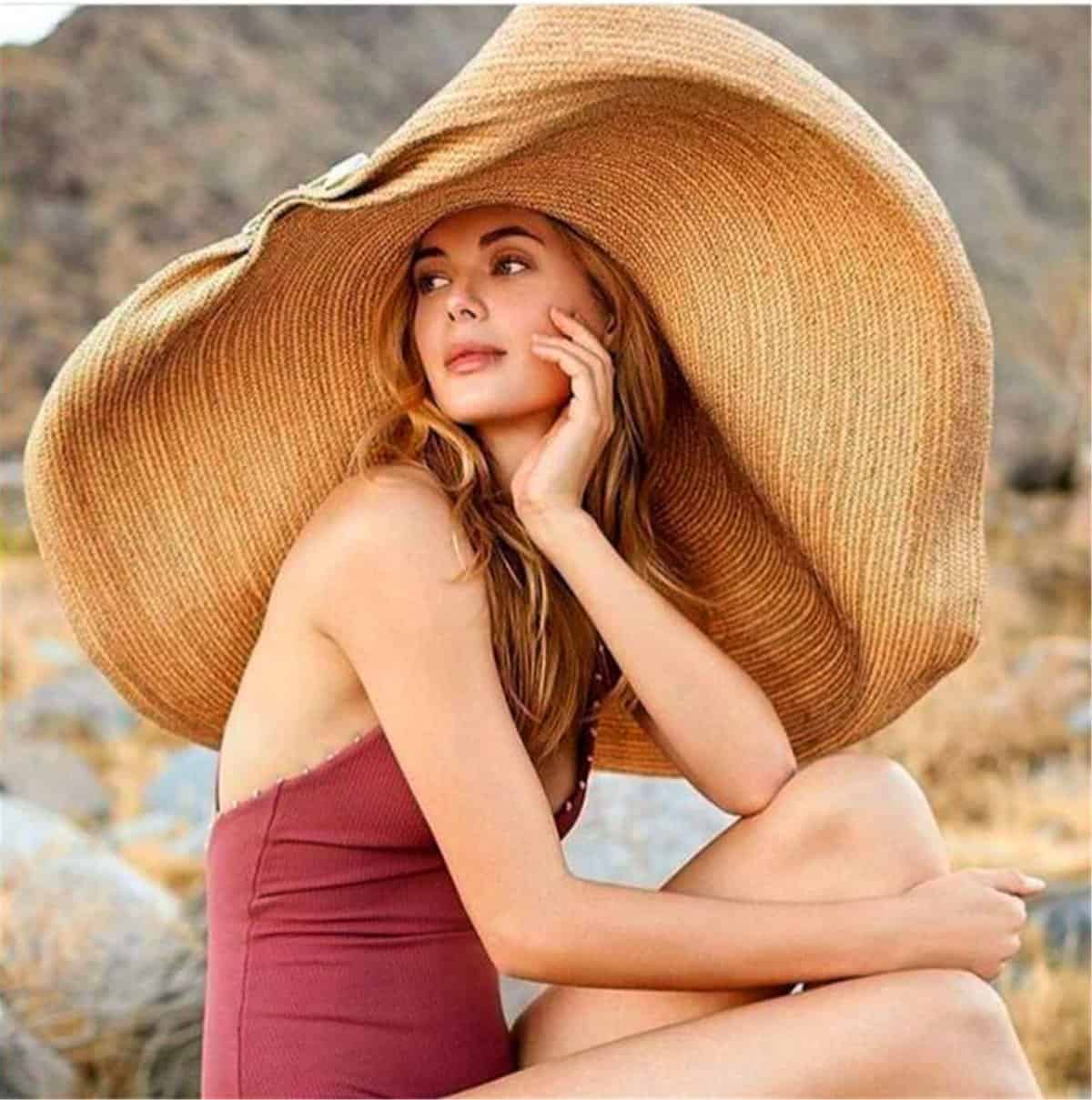 Designed with a specific purpose in mind, the sun hats are meant to shield you from harmful UV rays. The sun hat is characterized by a wide brim around its circumference, which will allow you to practice any outdoor activities while protecting your eyes and face from the sun.
Because the sun attracts darker colors, sun hats are usually made from lighter colors. And you'll often find them made out of straw, or similar materials.
13. Straw Hat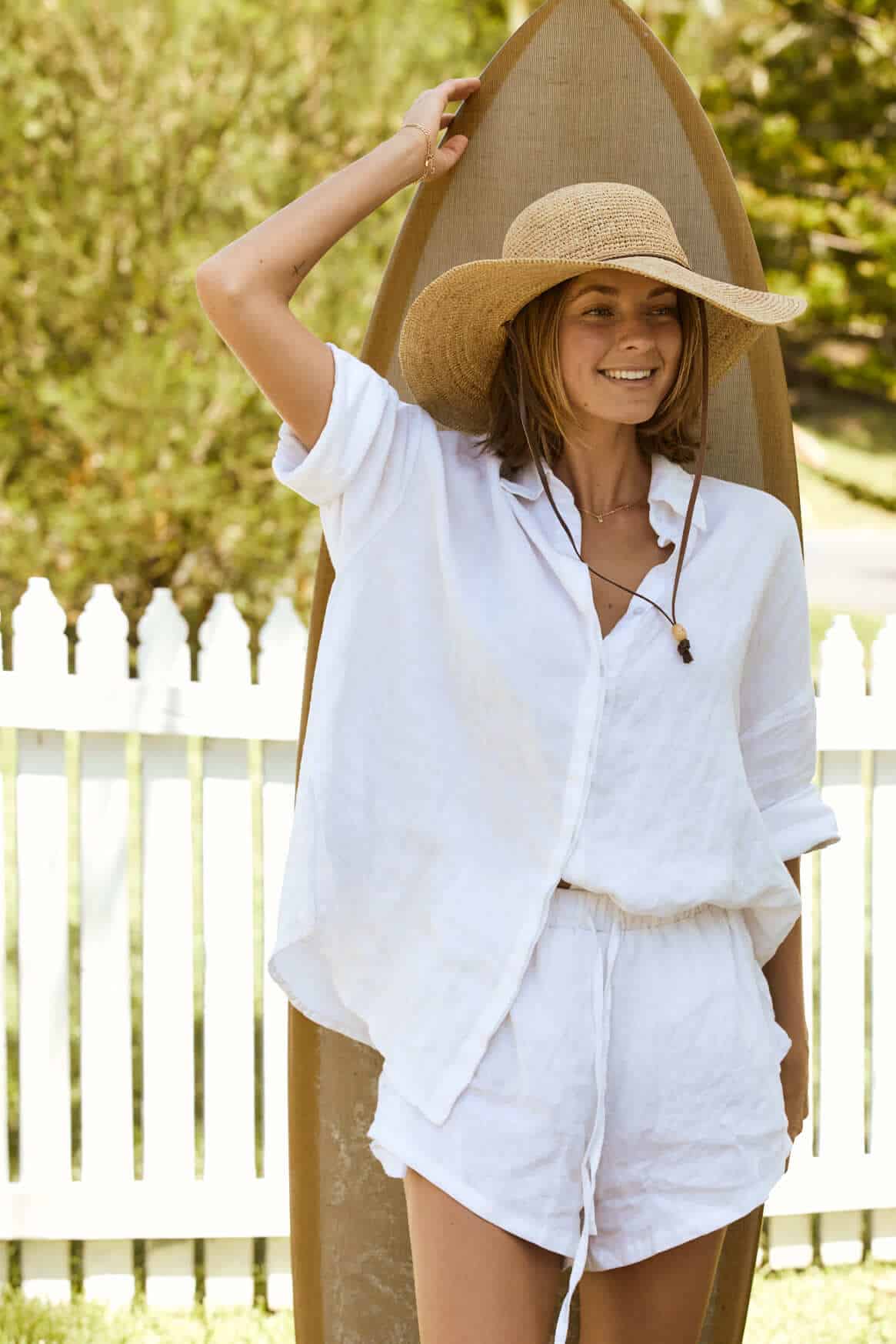 This very popular hat model is worn around the world. Straw hats are versatile and easily accessible, which is why many people prefer them.
The lightweight breathable fibers they are constructed from makes them great to travel with, and they also provide you with great ventilation. You will find them in many shapes and sizes, and are available in a wide array of colors as well.
12. Military Hat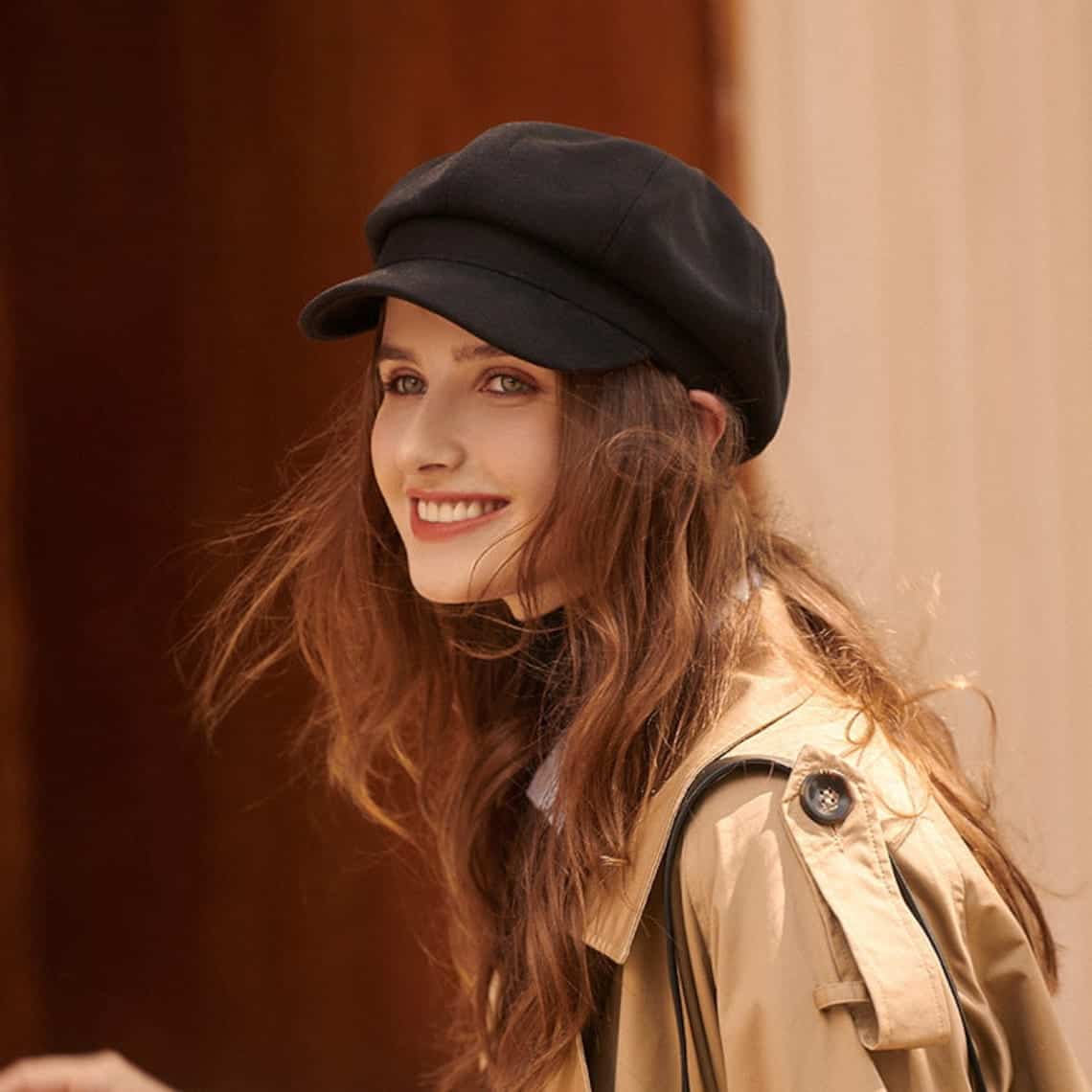 Sometimes referred to as cadet or peaked hats, the military hats are very trendy at the moment. Traditionally, they were worn by military personnel such as captains or pilots.
Today, they are mainly a fashion statement. Constructed with a flat, soft top, it comes with a thick band of fabric around the bottom part of the crown. It is also recognizable due to its visor-like short bill, and sometimes decorative patterns are added.
11. Trapper Hat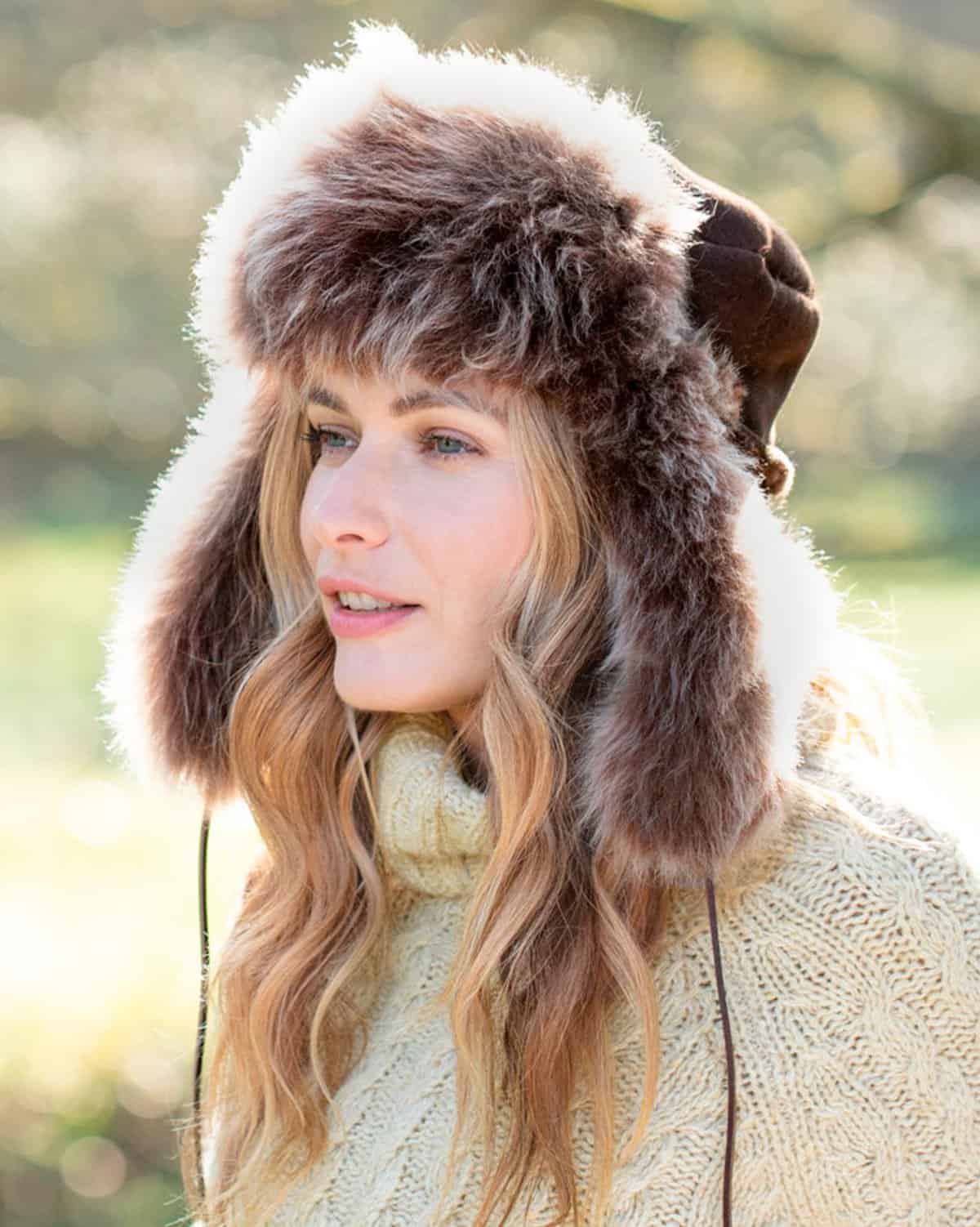 A wintertime favorite, the trapper hat is practical but also stylish. It is inspired by the traditional hunter hats, and it is generally constructed from leather, shearling, or suede-like materials.
The colder it gets outside, you can put the flaps that come over the ears down for extra warmth. On more temperate days, the flaps can be tied up across the back for a different look. You may find some adorned with pom poms at the end of the flaps, which gives them extra flare.
10. Cloche Hat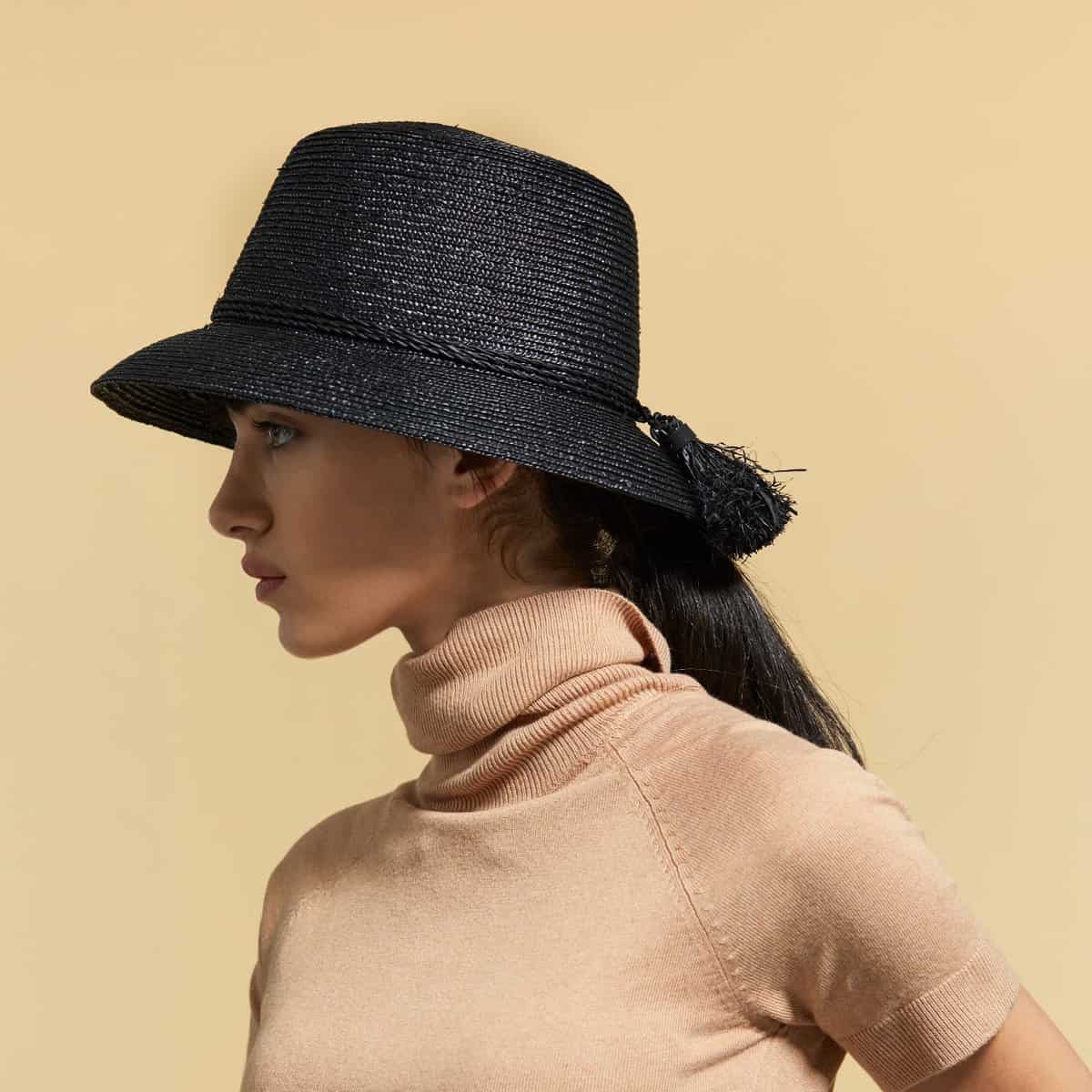 These feminine hats are shaped like a bell. The cloche hat was invented in 1908 in France, by milliner Caroline Reboux. They are considered very girlie with their short brims and thick ribbons that adorn the circumference of the crown.
Deriving from the French word for bell, which is cloche, these hats flatter most face shapes. They also work well with both short or long hair. The cloche hats are for the most feminine women, and they add a soft touch to most outfits.
9. Fur Pillbox Hat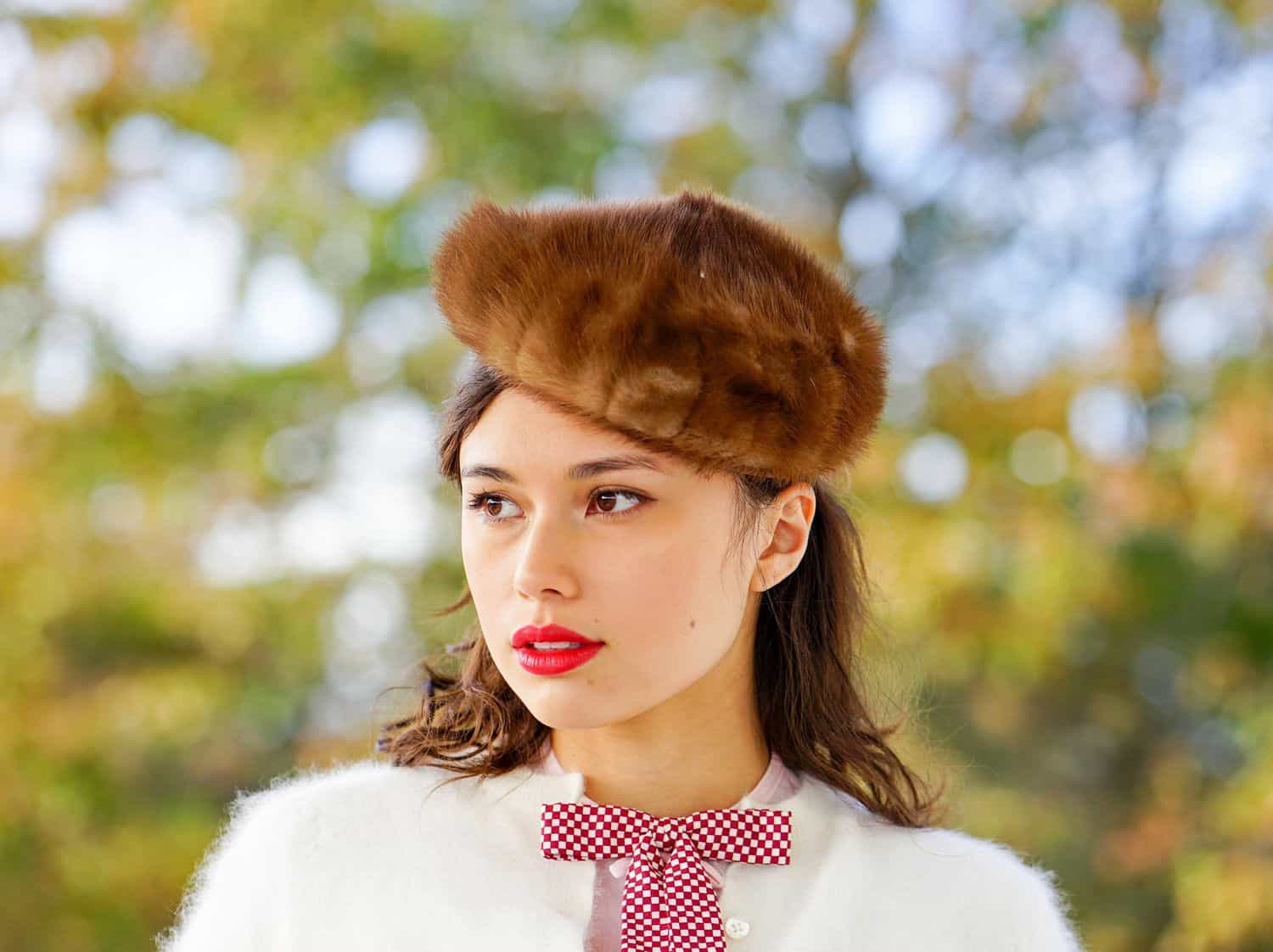 Judging by the name, you'd think this hat is also purely decorative. It is one of the most stylish hats, but it is also great for those frigid winter days. Made from a soft furry material, it became popular after Julie Christie's 1965 movie Zhivago.
Its shape suits most face shapes, and it elevates outfits with its fancy appeal. With its circular shape and flat top, there are many variations available in a wide array of colors.
8. Beanie Hat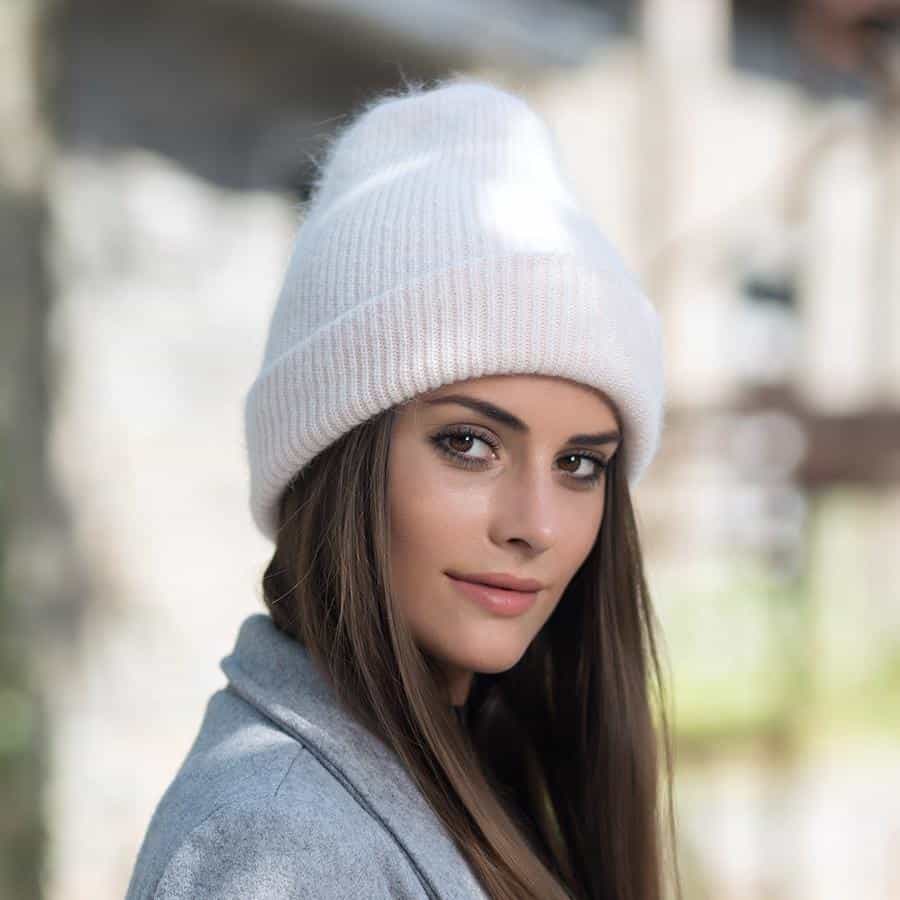 A cold weather must, the beanie is a versatile hat model for the colder months. An unstructured model, the beanie does not hold up on its own, but adapts to your head's shape.
Made from materials such as cotton, wool, or synthetic blends, they are versatile and vary in price from one brand to the next. Young people sometimes sport them even in warmer months, as they make a fashion statement on its own.
7. Newsboy / Schoolboy Cap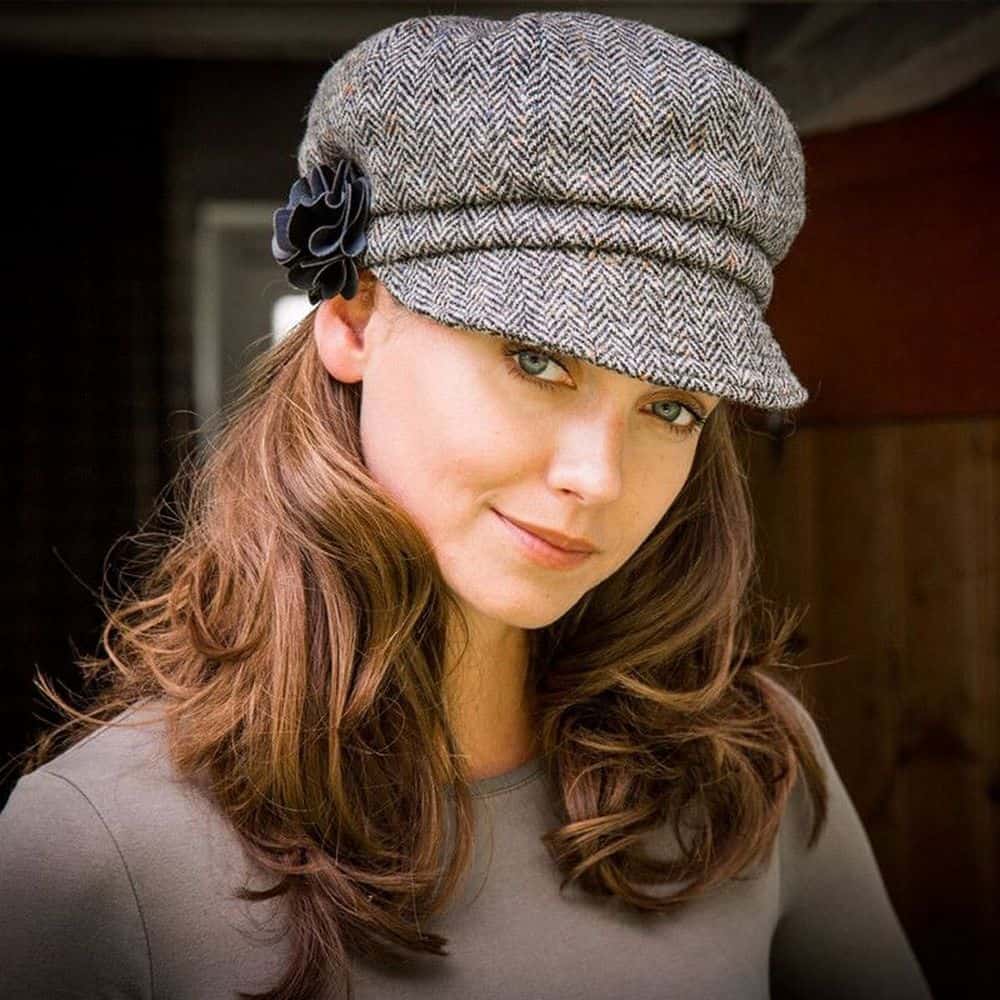 These fun hats are the perfect blend of a beret and a baseball cap. With a poofy crown, they come with a snap or button that attaches the brim to the front part. The front brim is longer, so it makes it a perfect option for sunny days.
Available in a wide range of colors, you will also find them in many patterns and textures. You can wear your hair either tucked under the crown or loose. It is also great for short hair, which makes it a very versatile hat.
6. Cowboy Hat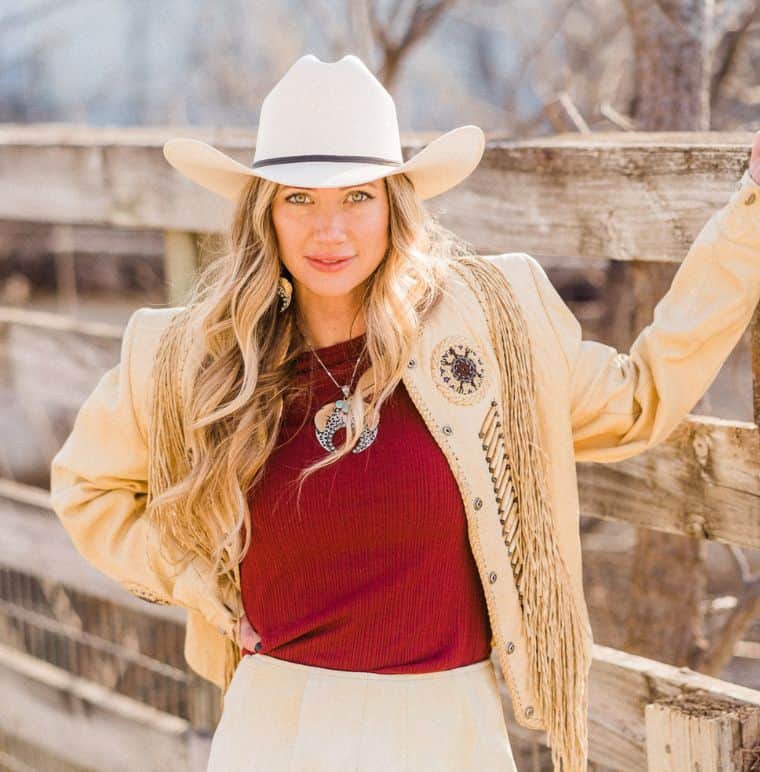 Associated with the West, these wide-brimmed hats are high-crowned. Typically constructed from a fur-based felt material, you will often find them made out of straw. Cowboy hats originated a couple of centuries ago in the US, worn mostly by cattle raisers.
Today, they are worn often as a fashion statement because of their cool aesthetic and light weight. Available in many colors and materials, the natural fibers are usually more neutral, while the synthetic materials offer a wider color range.
5. Beret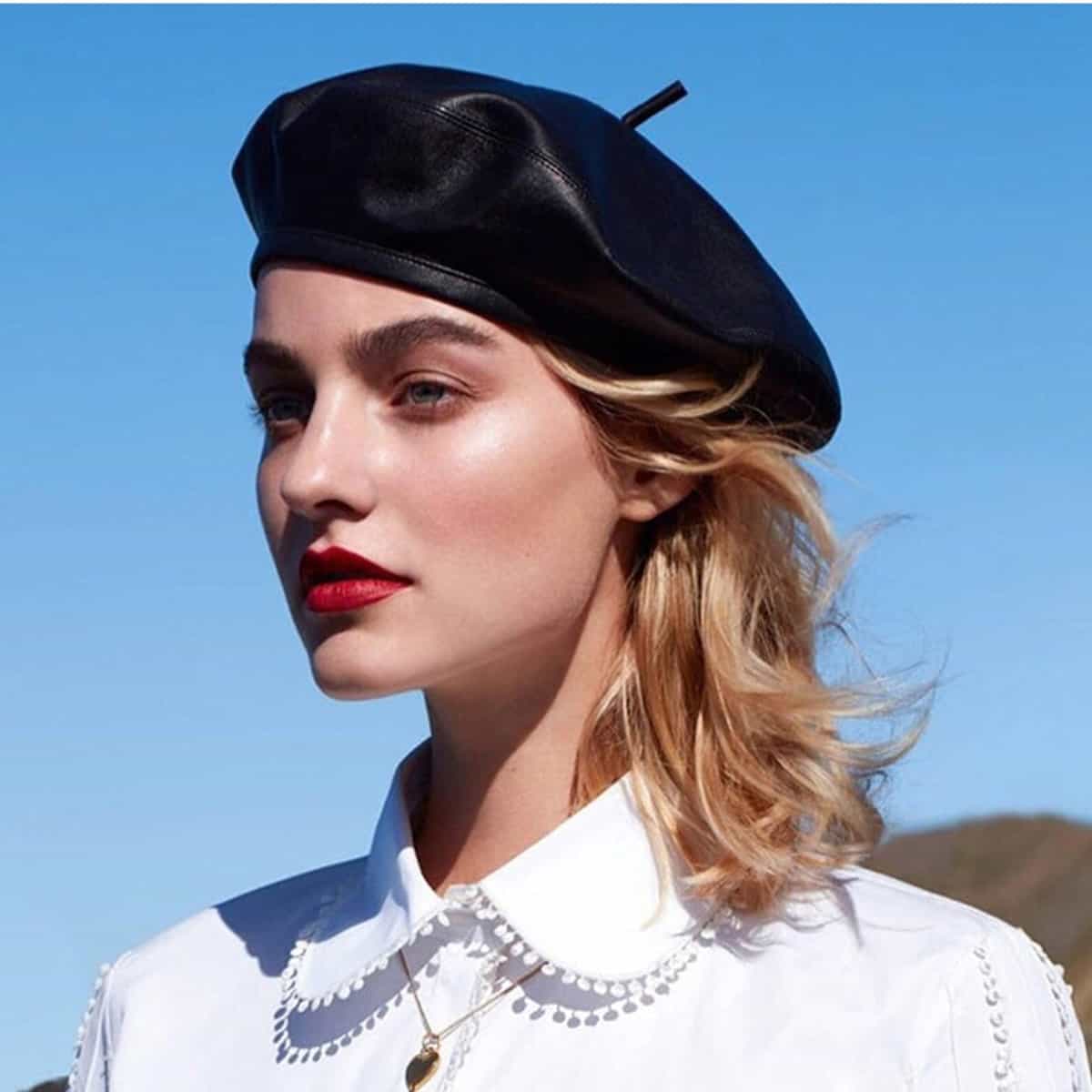 A traditional French hat, the Beret is a classic option that was first introduced in Europe back in the 19th century. Also popular with the military, they are constructed from materials such as wool, cotton, or synthetic fibers that are woven.
Characterized by a soft crown, they hug the head, and are typically worn tilted to the side. You can wear your hair down, and they are perfect for bad hair days. Highly fashionable, they are also great in cool weather, but not appropriate for harsh winters.
4. Fedora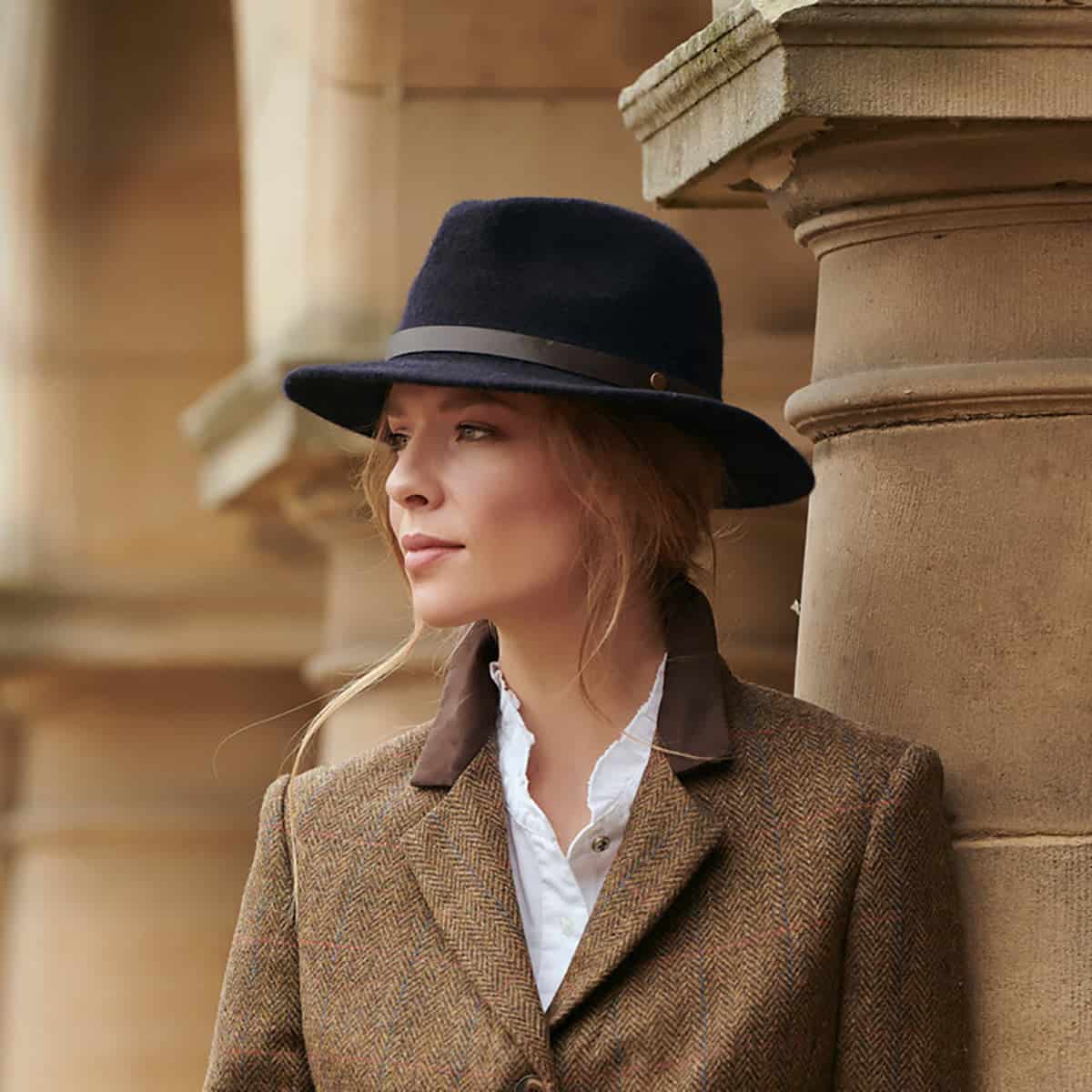 One of the most fashionable hats, fedoras were designed typically to become a stylish accessory. Crafted with a pinched crease in a diamond or teardrop shape, they add a touch of masculinity all while emphasizing your femininity.
The curved brims and indented crowns will draw attention to your hair. They will enhance your hairstyle rather than covering up bad hair days. It is a versatile, popular style that many women love.
3. Panama Hat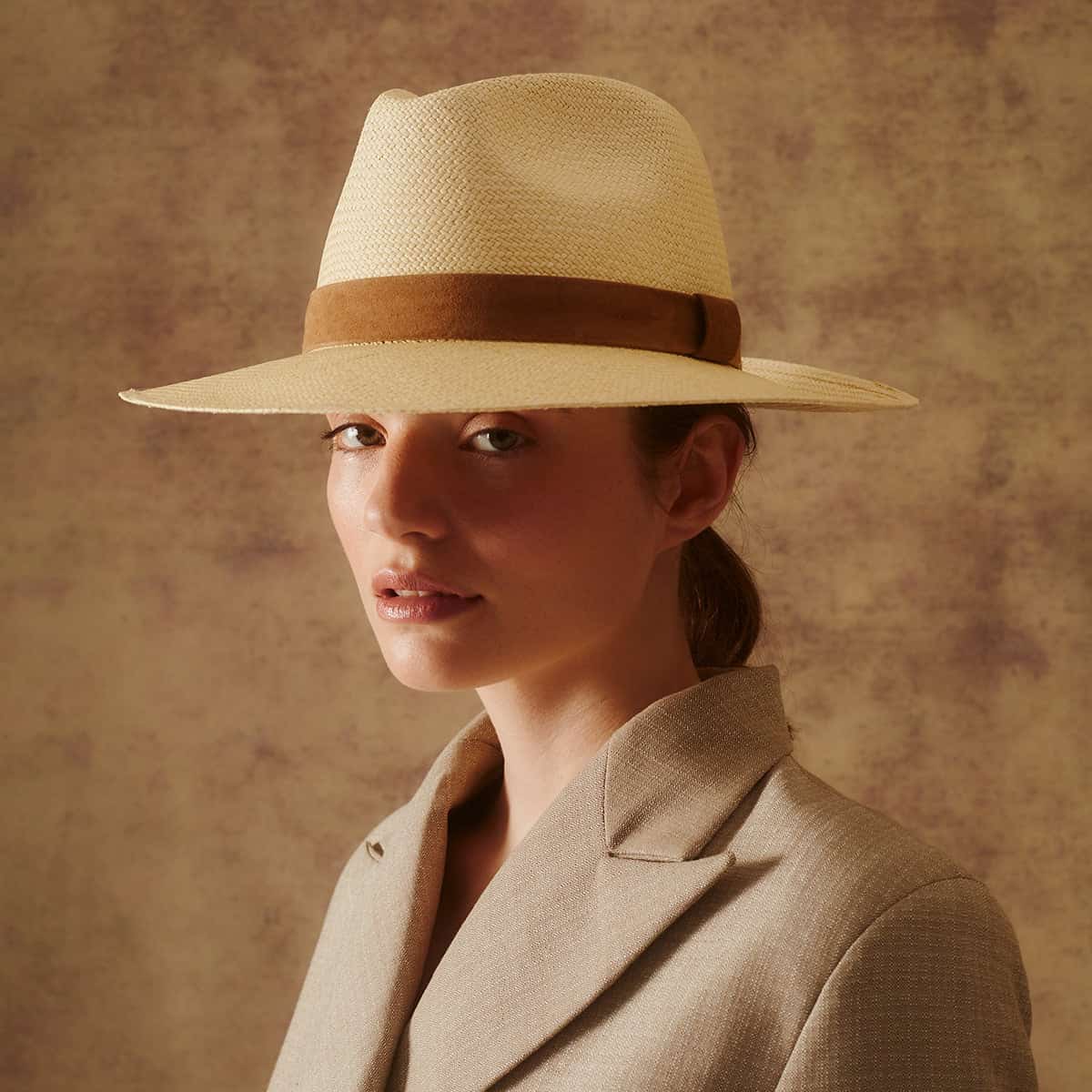 These hats, contrary to popular belief, originated in Ecuador. They work well in warm climates such as the one you'll encounter in Panama, hence the name. The indigenous people of Ecuador are the ones who first wove jipijapa and tequila leaves to create these light colored, tropical hats.
Characterized by a tapered brim, the tight weave of the Panama style is intricate and artisanal. The perfect beach hat, it is also very stylish.
2. Cocktail Hat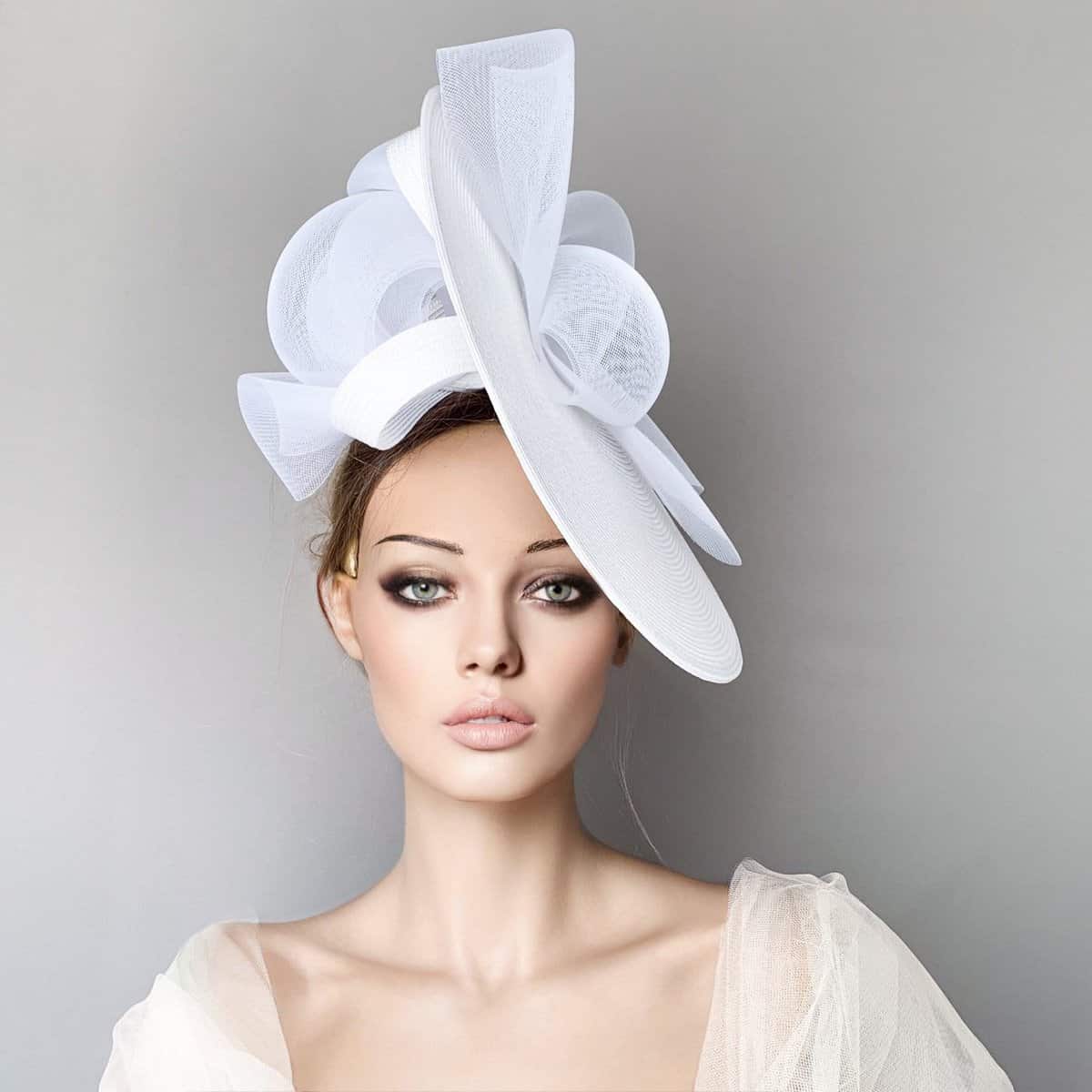 Also known as fascinators, the cocktail hat is a strictly decorative accessory that is worn mostly at cocktail hour. In Britain they are also very trendy at very formal events such as weddings or funerals.
The Royal family is well-known for favoring the cocktail hat for their numerous state events. Adorned with feathers, beads, or fake jewels, they will not shield your head from any type of element. Their shiny and sparkling qualities accentuate your style.
1. Pillbox Hat
This is a purely decorative hat, used for fashion and style. It will not shield you from either the cold nor the sun, because it is a small hat that sits on the top part of the head. They are typically constructed from a felt material, and their structure is neat and trim.
Named after old-style pillboxes used at the turn of the century, they are worn on top of the head, and tilted to the side at times. Jackie Kennedy popularized this circular hat with a flat top in the sixties, when she used to be photographed wearing one pretty often.
These are the 25 types of hats for women we briefly explained. We hope this clears things up a little, as some of them are similar both in name, and in styles. This is just a glimpse into the numerous styles and types of hats that you can find on the market.