Working out is an activity that many people do because of health reasons, not truly because they enjoy it. Sure, after a while it becomes second nature, but it is only a minority of people who truly enjoy working out.
We're talking about going to the gym and lifting weights and using the cardio machines. It is hard work, and at times can be quite daunting. They say 'No Pain No Gain', and they truly mean it.
Sporting activities, especially the ones that can be practiced with at least one other person, are not the same. They can actually be loads of fun, and you'd be looking forward to it most of the time.
Therefore, to put all the chances on your side, you need all you can get to make it as enjoyable as possible.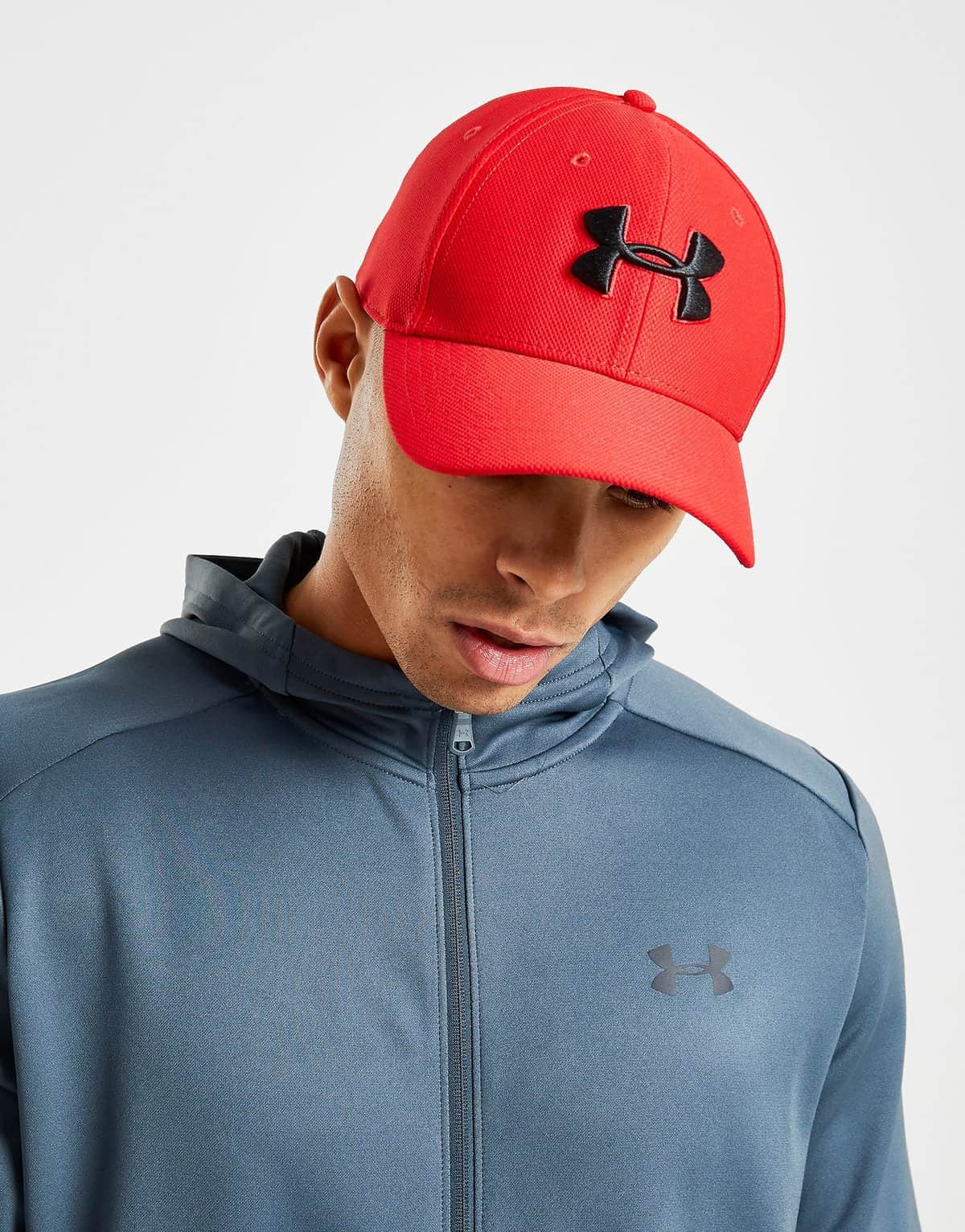 The workout hats are accessories that will make your workout a lot more enjoyable. Especially if you're a runner, for example. It will keep your head warm in winter and shield you from harmful rays in the summer.
There are a few things to assess before shopping for your next workout hat, and we put together a guide below to help you along. But before we go into the considerations you should keep in mind when buying a workout hat, let's see which are our picks for your next workout:
15. Nike Aerobill Legacy 91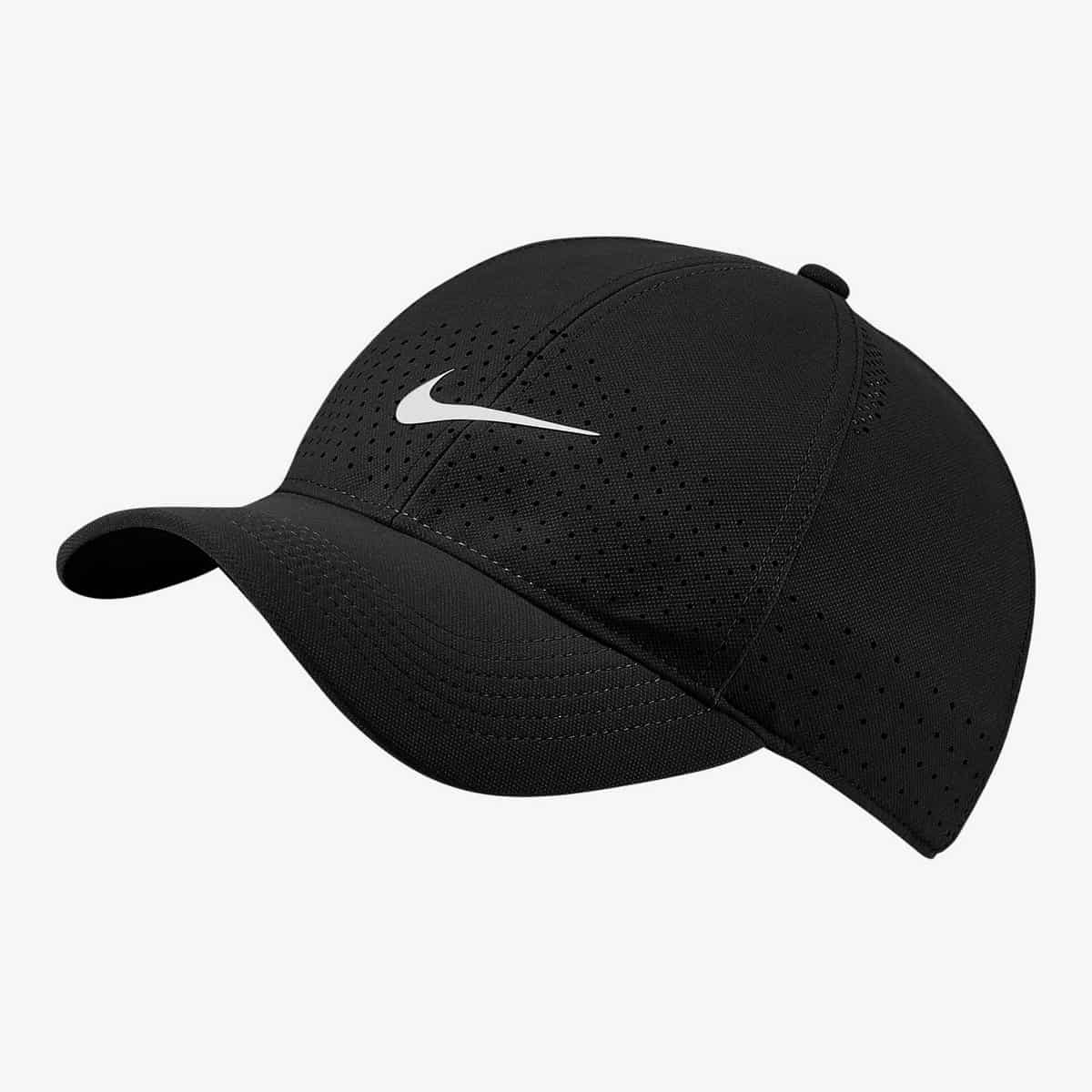 If you're into high-intensity strength or interval training, this hat from Nike will become your faithful companion. It is aesthetically pleasing, like most of Nike's products, yet highly functional as well.
It features an adjustable back closure that allows for the best fit and better personalization. Its lightweight construction and sweat-wicking fabric helps to keep the sweat away from your eyes and face.
14. Camo Snapback Trucker Hat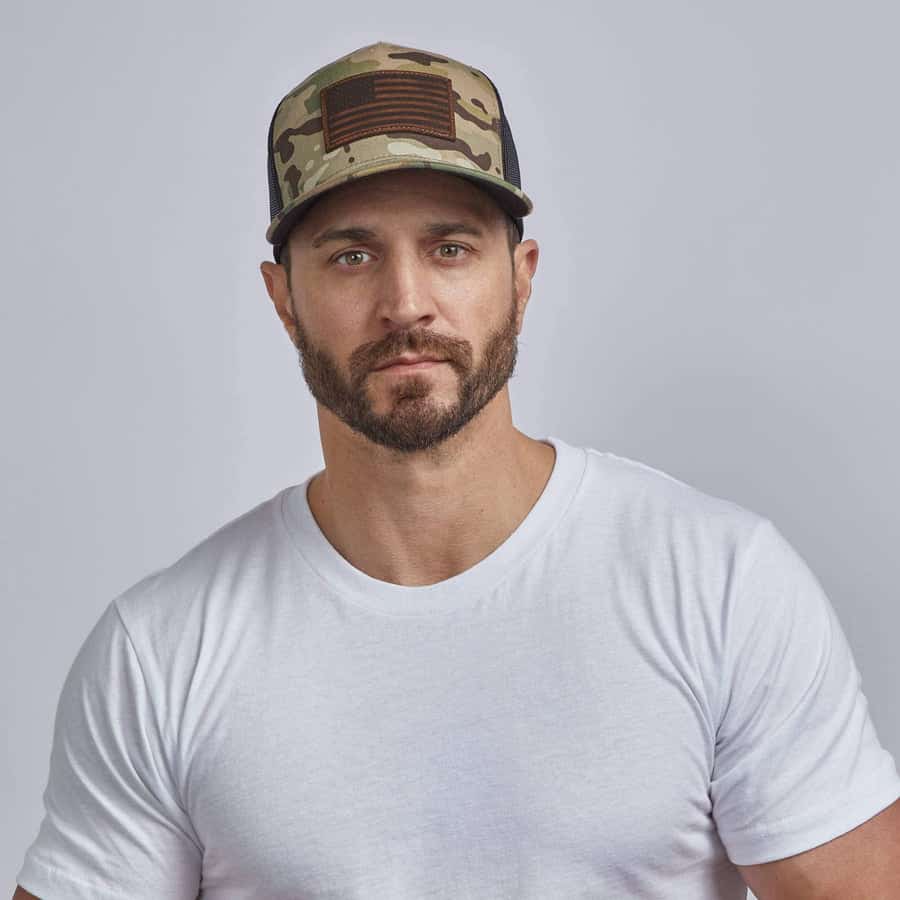 Working out doesn't mean you can't look stylish. This Cam trucker hat from American Hat Makers is functional yet trendy. With a great approach to ventilation, the back of the hat is constructed solely from mesh. That makes it super lightweight and it keeps your head cool.
It also comes with a sewn-in sweatband that keeps sweat from going into your eyes, and it is easy to clean. The camouflage design and the laser-engraved US flag make this a great American-themed hat.
13. Ellewin Unisex Breathable Full Mesh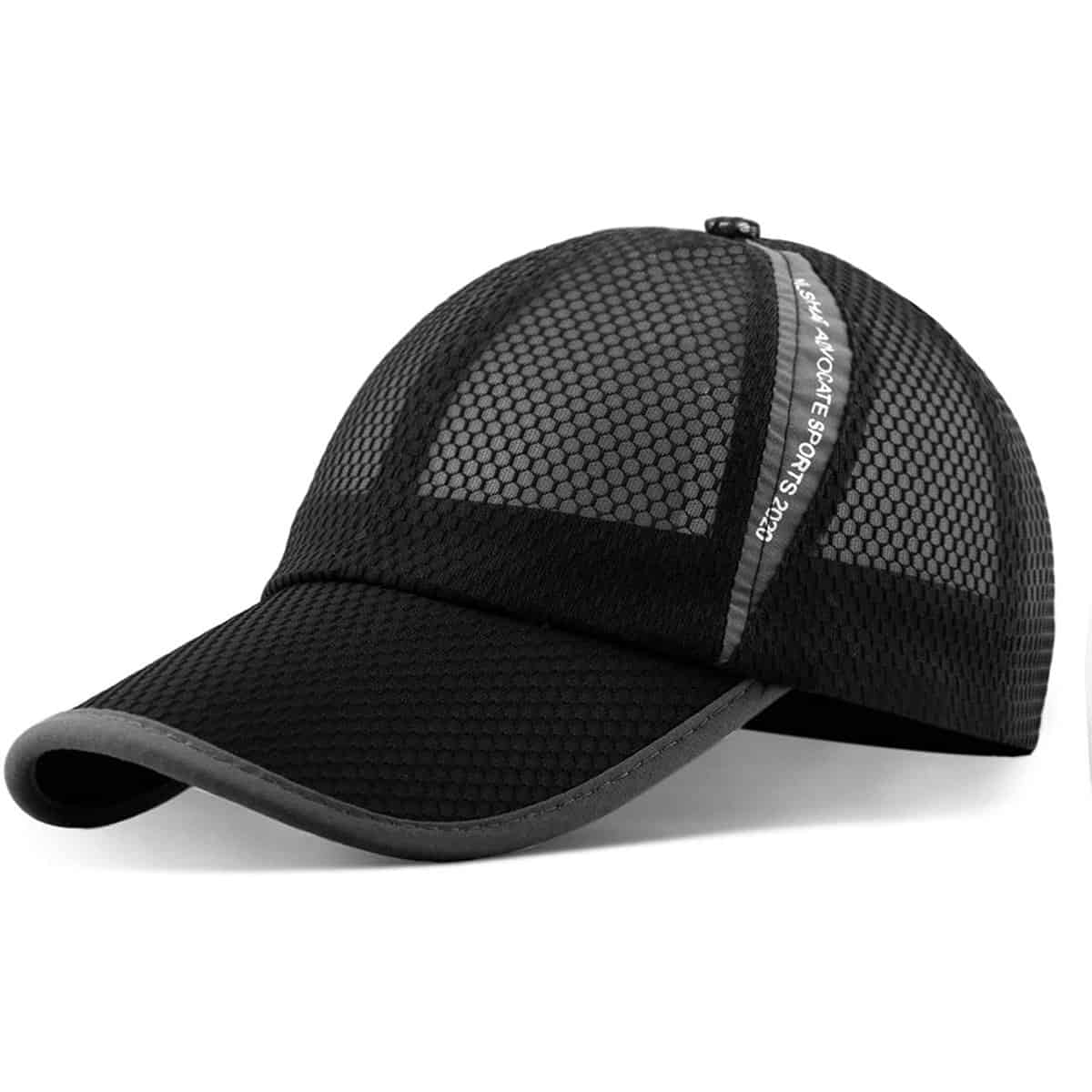 This hat is designed primarily with water sports, golfing, or running in mind. The breathable mesh panels are quick-drying while providing exceptional ventilation, and the hat comes with an adjustable strap.
Ensuring a snug and comfortable fit, this cap is lightweight and extremely portable. It boasts an uncanny ability to sweep away sweat and moisture, making it easy to wear again and again.
12. Skull Cap Helmet Liner Running Beanie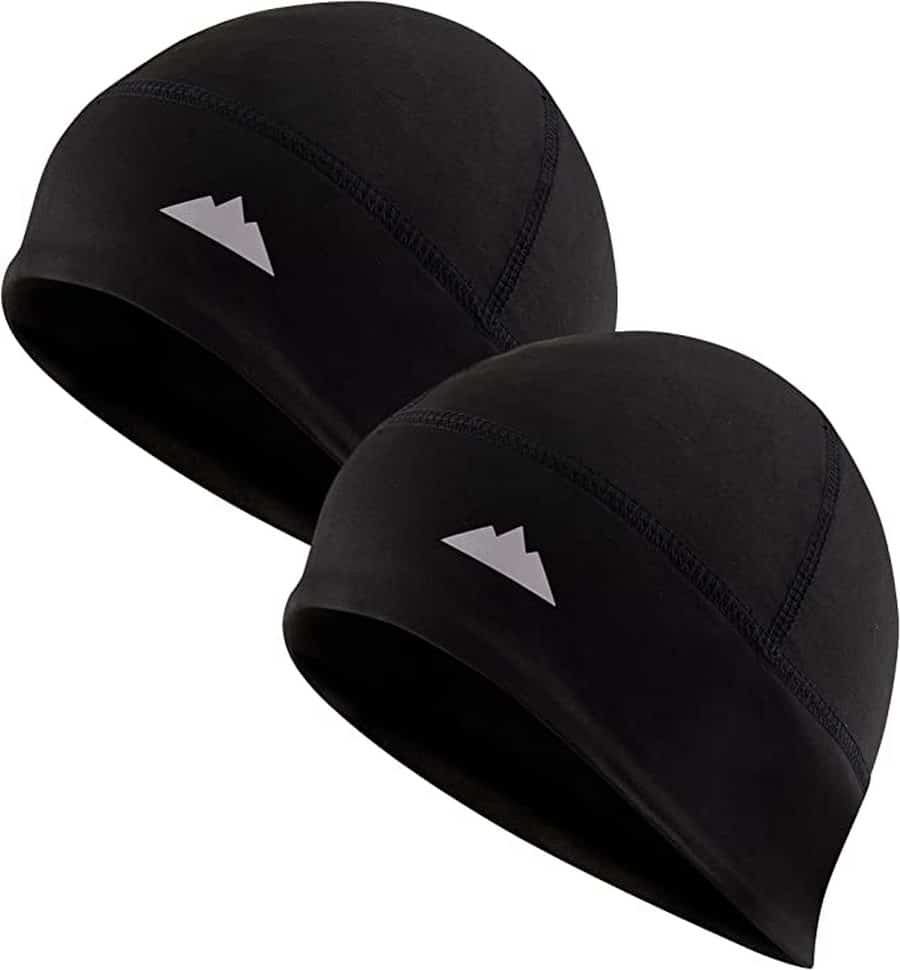 This helmet liner is the perfect addition to your winter repertoire. It fits nicely under any type of helmet, but you can also wear it on its own. It is ideal for running, skating, skiing, or even working outdoors.
The Thermo stretch insulation stretches and subsequently recovers in four different directions. It boasts a form-fitting design that also has wind-blocking power and sweat defense technology.
11. Melin Trenches Icon Hydro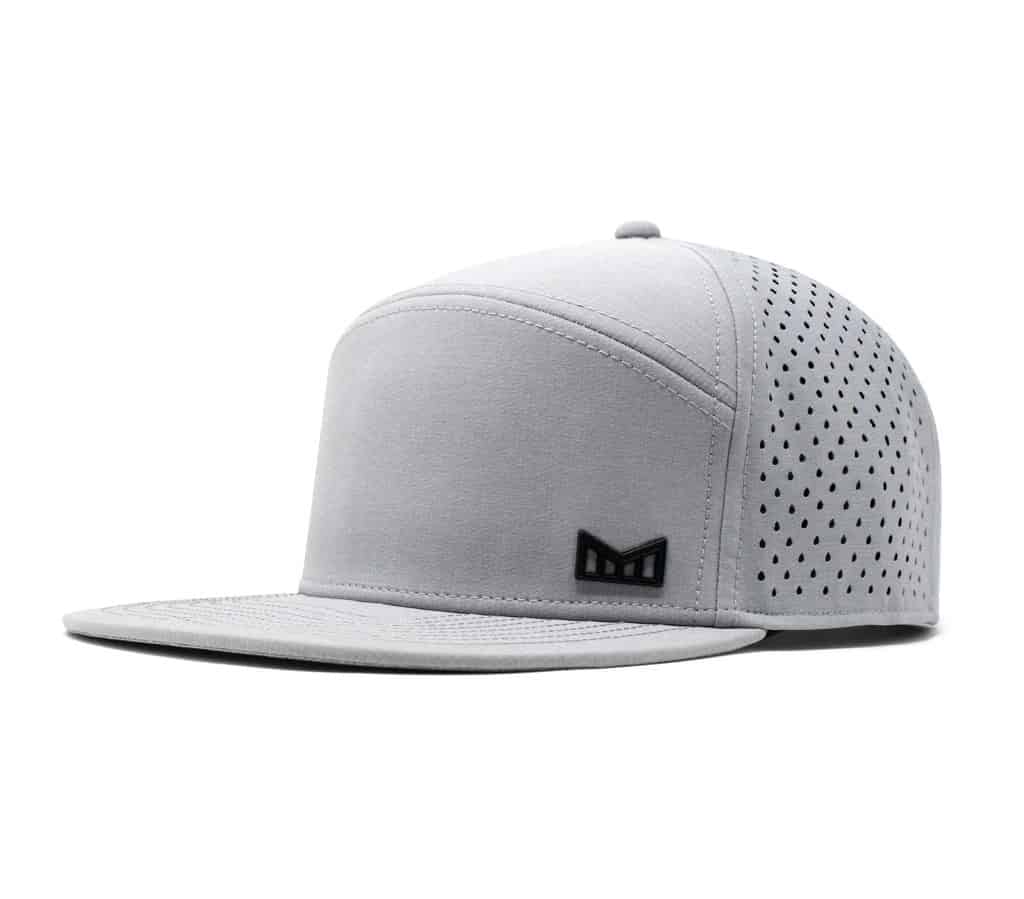 From luxury hat brand Melin comes this performance snapback hat that might just be the best in its category. Boasting a hydrophobic technology that repels water and a water-resistant design, you can enjoy long workouts outdoors without getting wet.
The moisture wicking lining keeps your head comfortable and dry, and it comes with a floating visor core. This unisex hat is ideal for any temperature, whether in summer or in winter, and it comes in larger sizes as well.
10. Nike Dri-Fit Swoosh Front Cap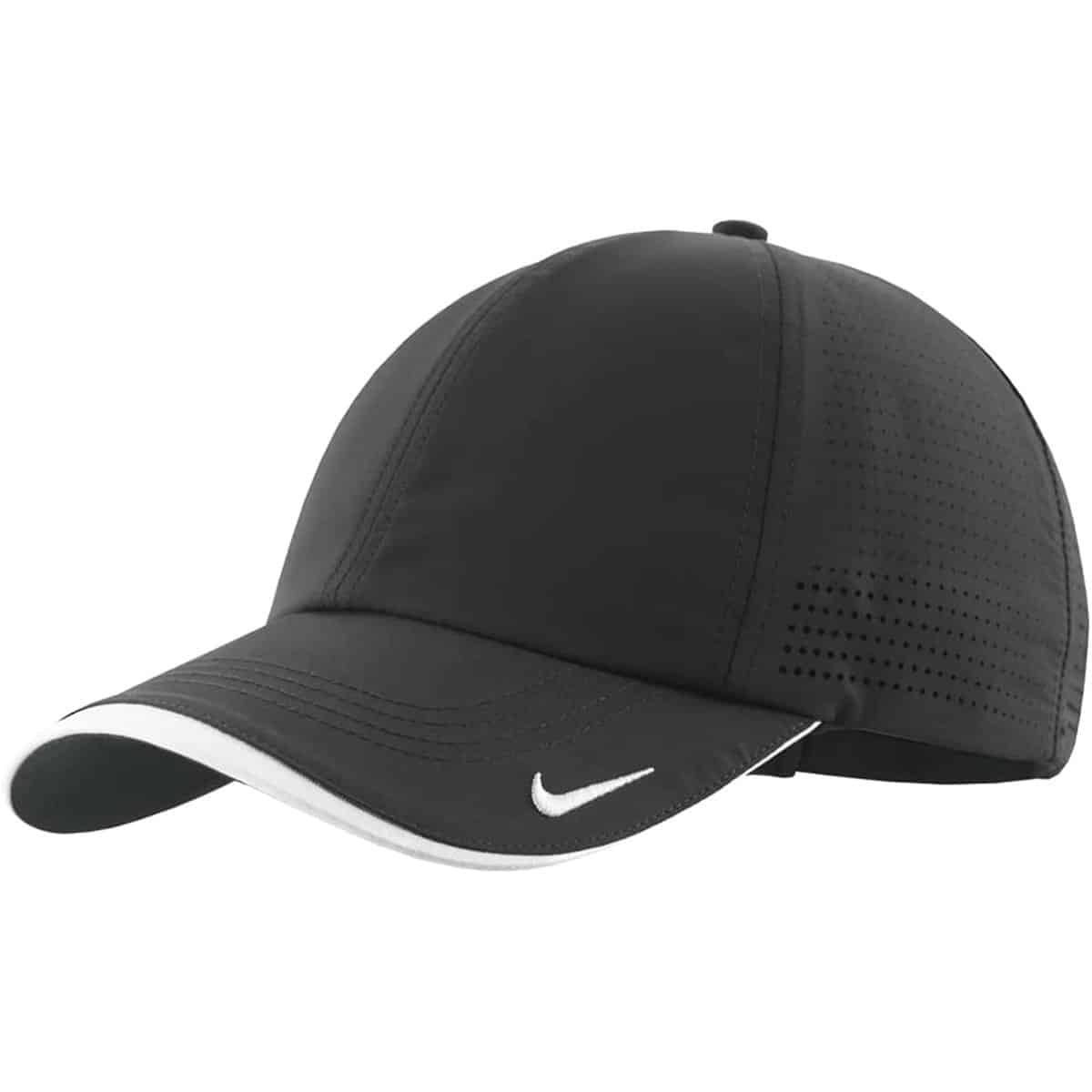 This hat is the ultimate accessory for any athletic type. The brand's Dri-Fit technology is known for getting rid of sweat. It also has contrasted underbills for cutting down the sun glare, and the perforated panels let in as much air as possible while ensuring you feel comfortable.
The closure is hook-and-loop, and the swoosh logo is embroidered on the front of the cap. The ideal hat for any type of sporty activity, this unstructured cap has 6 perforated mid-panels and some at the back.
9. Patagonia Duckbill Trucker Hat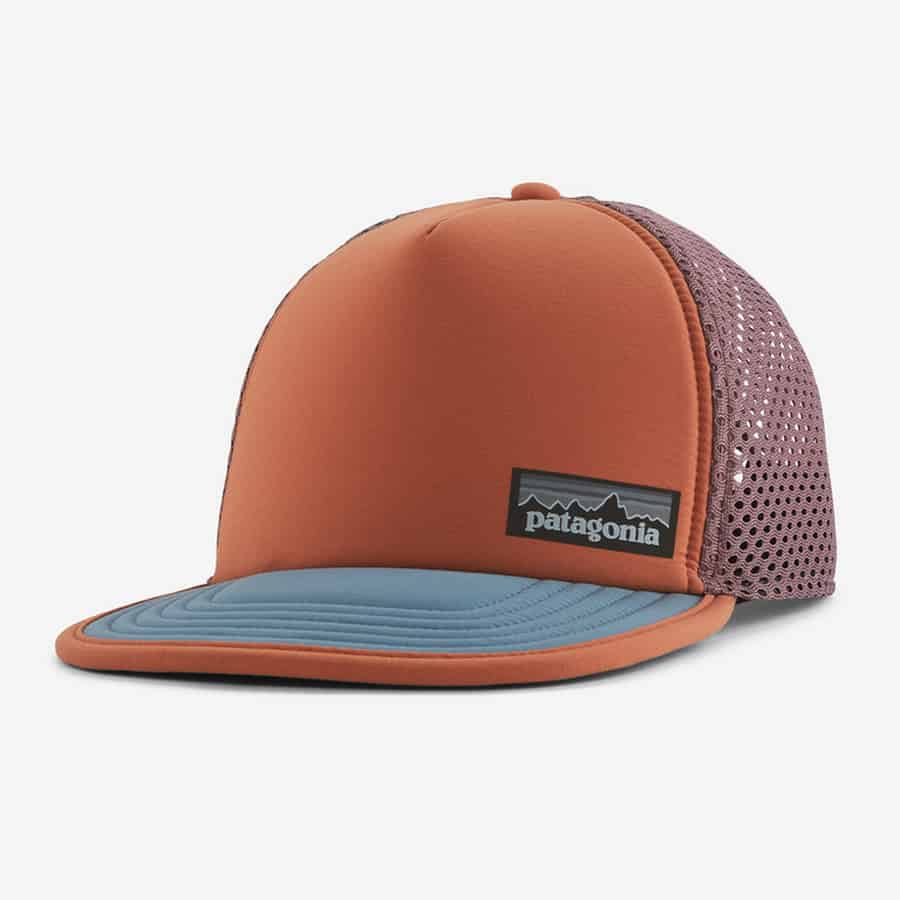 This cool iteration of the trucker hat from Patagonia is more functional and lighter than your typical trucker hat. Featuring an adjustable rear buckle with elastic for a snug fit and an internal Coolmax headband that wicks sweat away, this hat is super functional.
Another cool thing about it is the dark tinted underbill, which reduces glare from blinding snow or on super bright days. The sustainable brand crafted this hat from recycled nylon, and it is Bluesign approved. That means that it is free of harmful chemicals.
8. Mammoth Headwear Classic Performance Snapback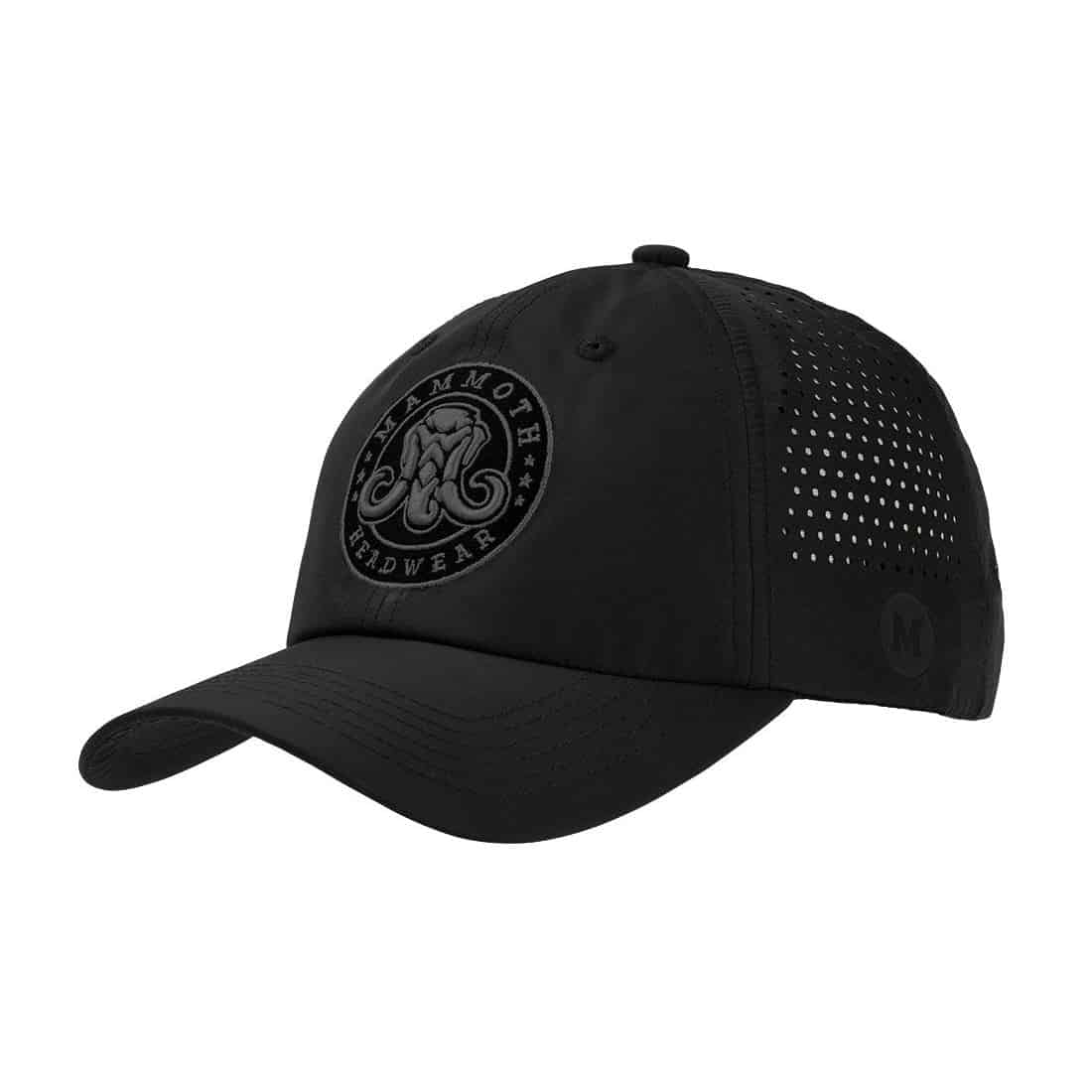 Guys or gals that have bigger heads can finally enjoy a great quality hat that is amongst the best running hats you can find. Thanks to the Classic Performance Snapback, it gives bigger heads a comfortable headwear. Designed in the trucker style, the hat has a curved bill with an adjustable back and mesh panels.
With a rigid crown the hat will keep its shape no matter how much abuse you subject it to. Made from a quick-dry polyester, the hat will not hold moisture in and make you uncomfortable.
7. Buff Lightweight Merino Wool Hat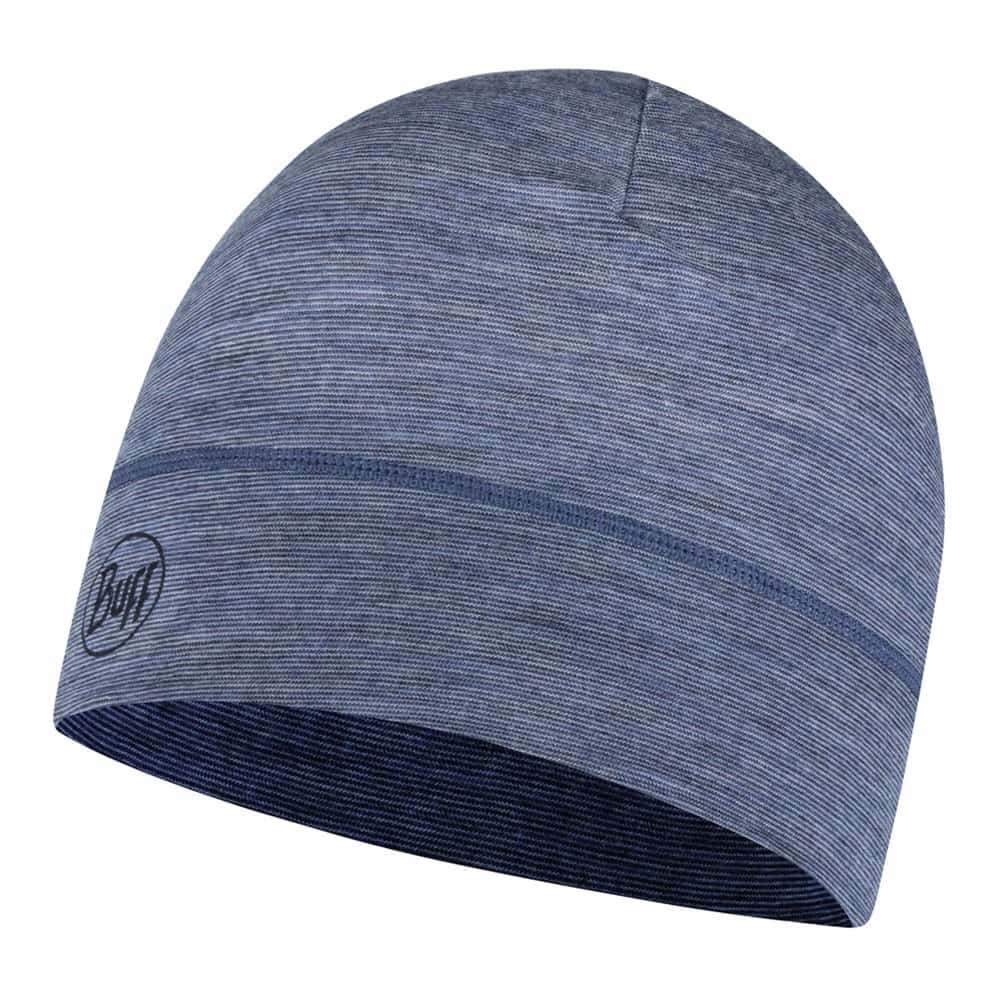 This lightweight hat from Buff will keep your head warm through any workout. Merino is a natural fiber that prevents you from sweating too much yet keeps you warm and cozy. Those types of hats are especially ideal in colder temperatures, and you can even put them under a hoodie or an even warmer hat if you need to.
But the simple design looks good as is, so you can grab it and go enjoy your outdoorsy adventure. The eco-friendly material keeps odors at bay thanks to its natural properties, so you can just air it out after your workout and throw it in the wash after a couple of uses.
6. Builtcool Mesh Cooling Baseball Hat
This is one of the best moisture wicking baseball caps you can find on the market. Designed with athletes and runners in mind, it is possibly made from the best sweat-absorbing material. The reason this material is so special is that it absorbs and stores water inside while keeping you dry.
The cooling fabric will wring out the excess moisture, then it activates the bio cooling effects that keep you dry. It is a durable, highly performant hat that is made from BuiltCool sweat wicking material. The breathable polyester mesh and the UPF technology will shield you from harmful rays.
5. New Balance Speed Run Trucker Hat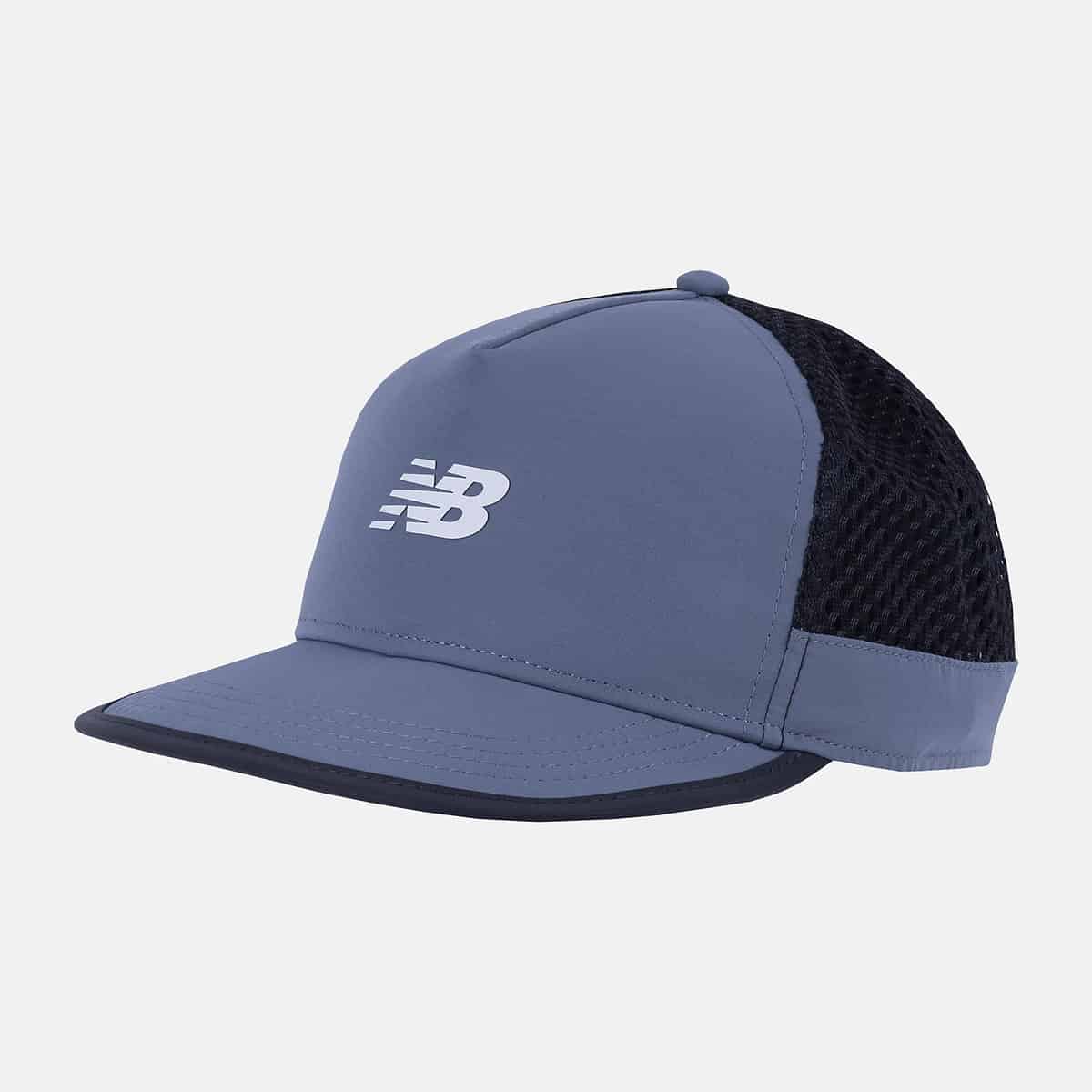 New Balance makes some of the best running hats you can find. This particular model is more than just a running hat though. It is a trendy model that is also highly functional. On top of keeping you cool during your most intense workouts, the hat will also protect your eyes from sweat and extreme heat.
The hat comes with a moisture wicking sweatband that will keep you dry, and its unstructured brim provides a stylish touch. It is crafted from a light, breathable polyester mesh material that allows for air to flow freely, while making your head breathe. Versatile, you can use it for a variety of activities.
4. Adidas Men's Superlite Trainer Hat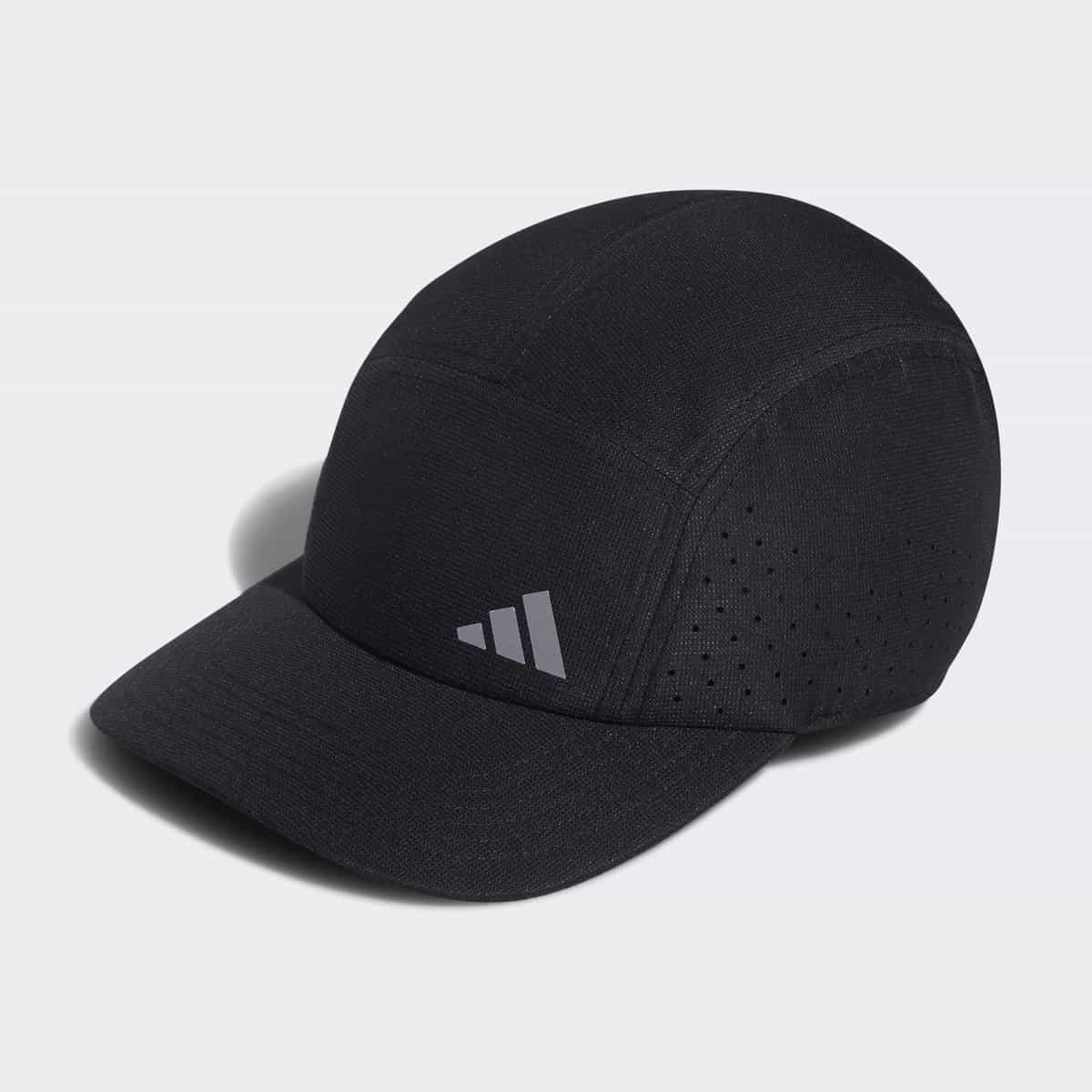 This is one of the most versatile, attractive hats you will find. Whether you're heading to the gym or going to a baseball game, this Adidas hat will help you keep cool. Thanks to the breathable mesh panels, the hat wicks the sweat and it ensures ultimate air flow.
The hat has an adjustable clip closure that provides a comfortable and secure fit. There are three woven striped details at the back. Plus the five panel performance silhouette adds breathability while providing you with a cool looking hat.
3. Under Armour Men's Blitzing 3.0 Cap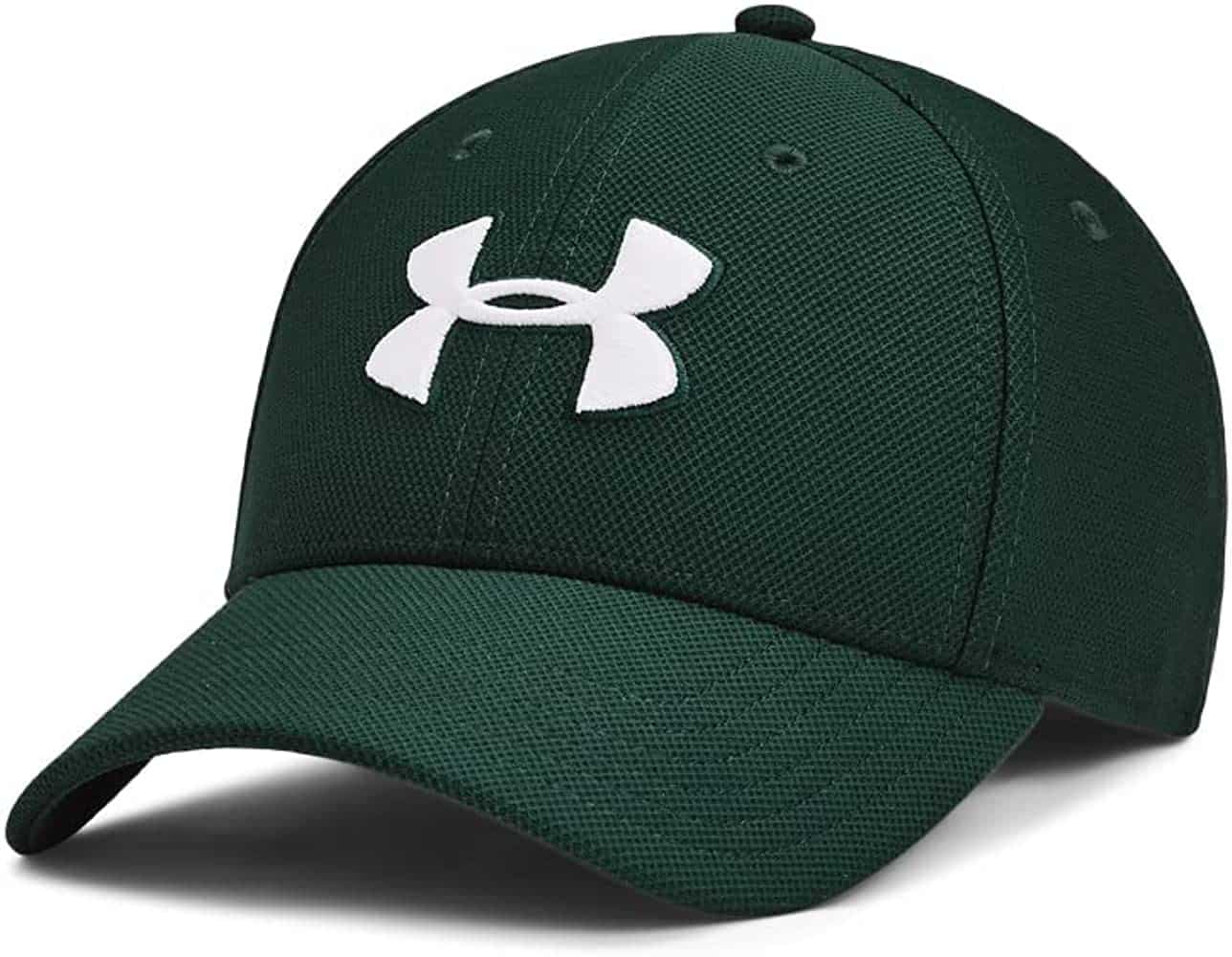 One of the most popular gym hats out, these baseball caps are versatile and aesthetically pleasing. With a straightforward, simple design, the Blitzing 3.0 cap from Under Armour performs well, plus it looks really good. It has an adjustable back strap and the structure is built with a pre-curved visor.
Crafted using the brand's HeatGear fabric, it keeps you cool and dry by wicking sweat away. Also, the Microthread fabric used for the crown gives it some flexibility and stretch, and it comes in a few sizes that go up to XXL.
2. Melin Performance Hat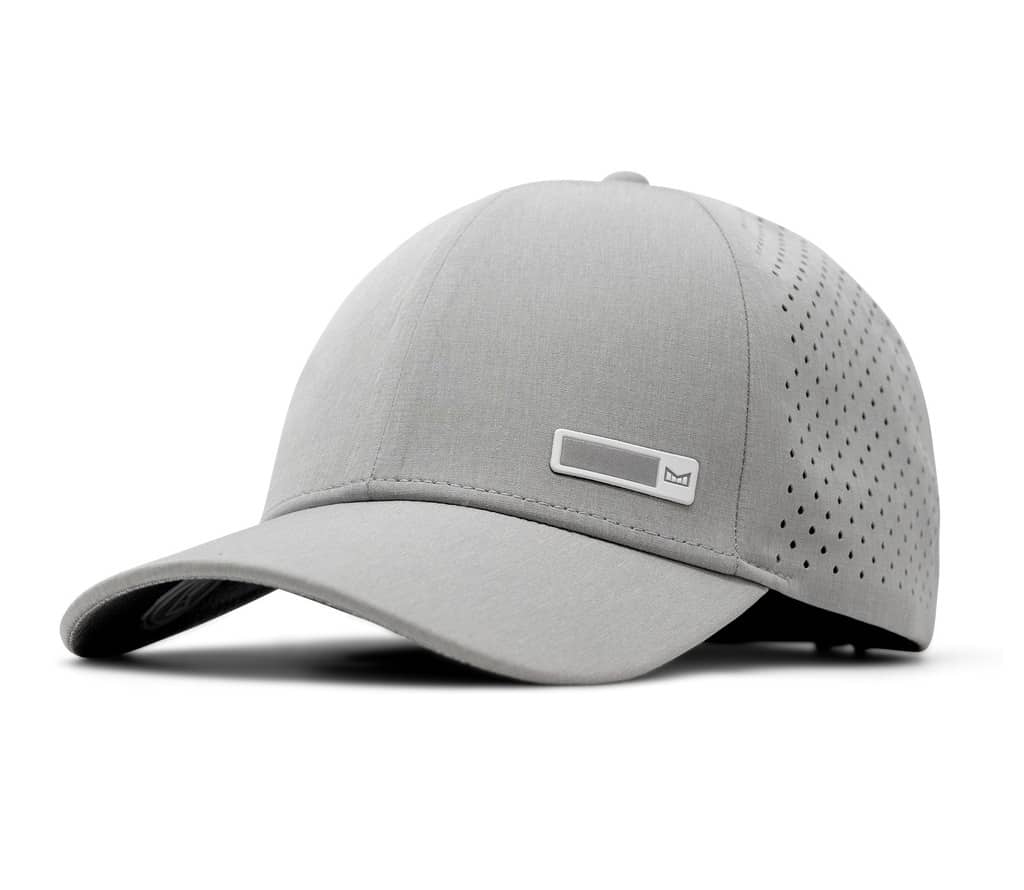 Melin's excellent offerings are made from high quality materials, boasting unique designs that make them stand out. When you're going out for a run or heading to the gym, the hats from Melin are the perfect option for all types of active people.
Their Hydro series, specifically, is designed to repel water. You can use them in water, but you will remain dry. Their most popular models are the curved or the flat bill. They are adjustable strap hats, and they come in regular and XL sizes.
1. Mission Vented Cooling Performance Hat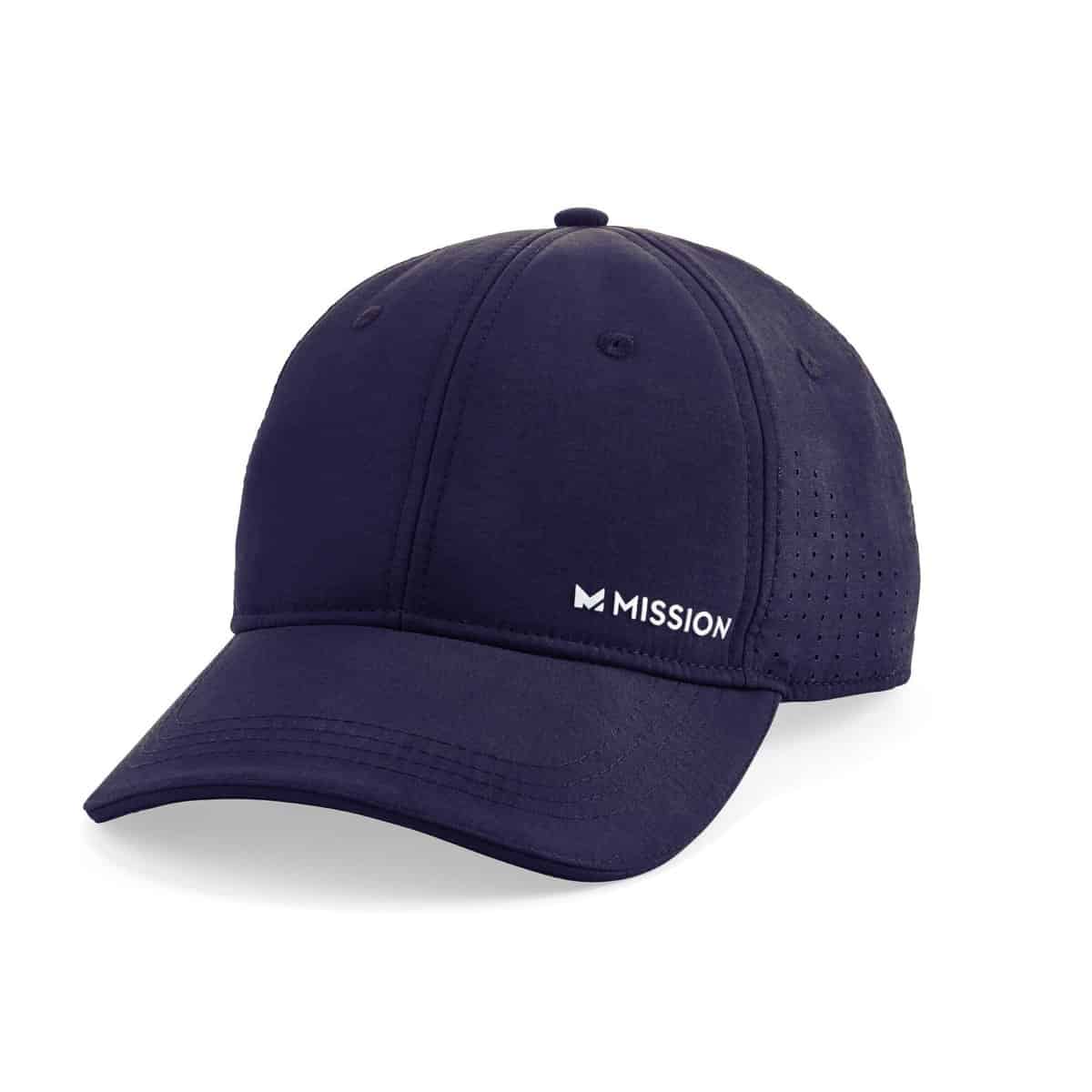 This unisex baseball cap from Mission keeps your head cool when it's wet. Blocking the sun up to 98%, the hat is made from a UPF 50 cooling fabric that helps you remain cool for the duration of your workout. Because these hats don't repel water, they work best when they are subjected to water.
So you can stay out in the rain for extended periods of time while your head will remain dry. With a unique material that activates the cooling characteristics of the hat when exposed to water, these hats are unique in that sense. The structured curved brim protects you against glare, and the sides and the back are perforated, like most baseball caps.
These are 15 of the best workout hats for your next workout. We hope you found at least one that will suit your needs.
---
The Research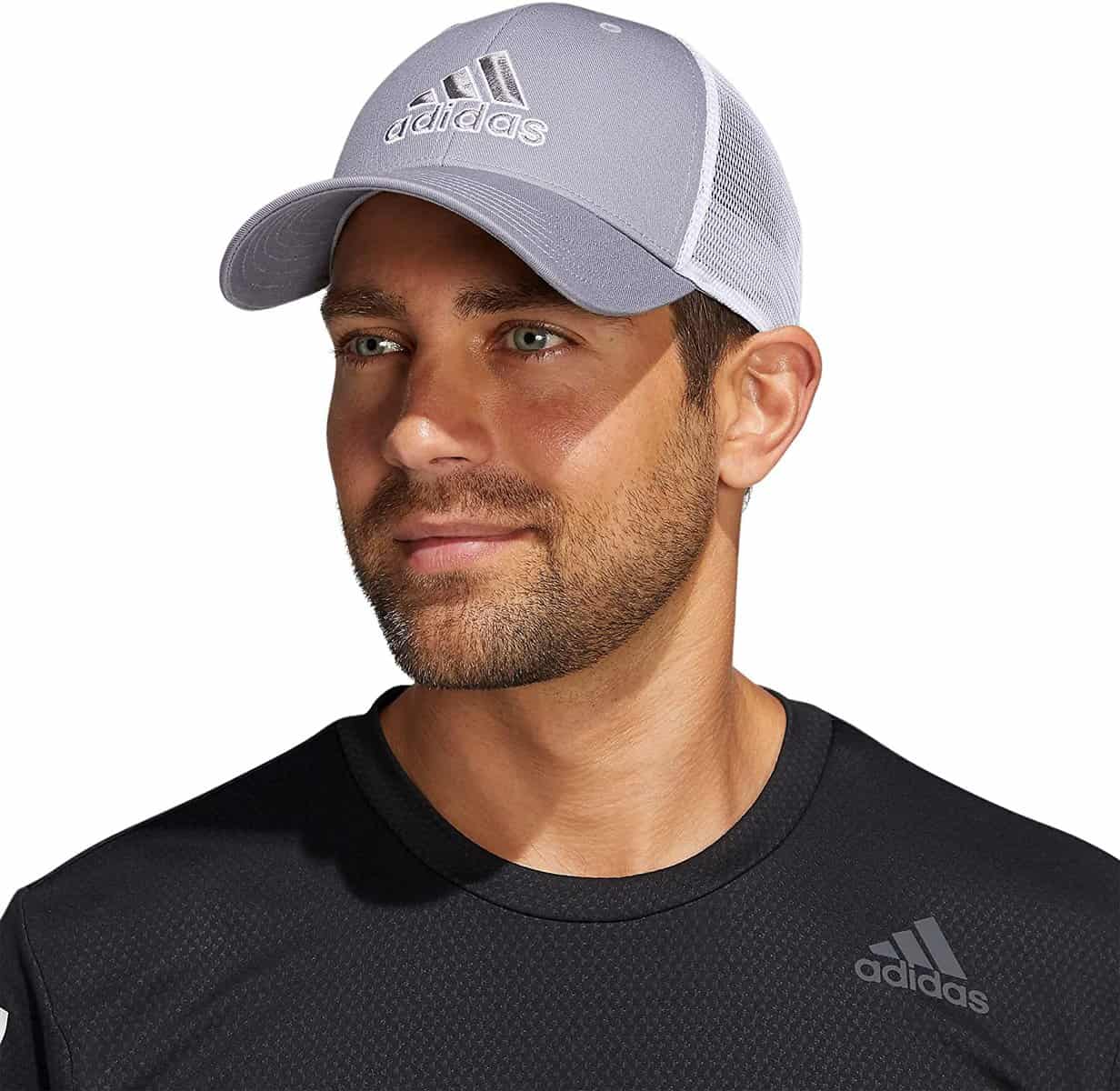 Why Should You Wear a Workout Hat?
The list is long, but these are just a few main reasons why you should wear a hat while you're working out:
A hat will keep the sweat out of your eyes.
In colder temperatures, the hat will keep your head warm.
On sunny days, the hat will protect your head from harmful UV rays.
The hat will also keep your hair out of your face, or cover up a bald head.
When lifting weights, the hat allows for greater concentration and focus.
And finally, it is also a style preference.
What to Look For in a Workout Hat?
Needs
Depending on the activity, you should assess what your specific needs are. Runners or hikers may need different types of hats from tennis players or cyclists, for example.
Breathability / Ventilation
Some hats are made from a material that offers breathability, so your head doesn't keep the sweat in and make you uncomfortable. On the same token, some mesh materials used mostly for baseball style caps offer you much needed ventilation while protecting your head from the sun.
Prevent Sweat
Some materials such as the Coolmax from Patagonia offer a protective band that wicks sweat away. That keeps you cool for the duration of your workout, and the sweat will not go in your eyes and prevent you from seeing properly.
Follow Cleaning Instructions
Seems like a silly consideration, but it is best to always follow the instructions you find on the labels. Some materials are breathable and don't need to be washed as regularly as you might think. Just airing the hat out for a few hours or overnight between washes might do the trick.
Warmth
This is eager towards the winter sports, or the ones that take place at high altitudes. Hiking up on mountains can get pretty chilly, and wearing a hat that offers you warmth will make your adventure extremely pleasurable.
Protection From Sun or Bad Weather
This category is very important for those who practice activities that take place mostly outdoors. Whether in summer or in winter, your head needs to stay at a constant temperature. You want to keep cool in summer, yet hold onto the extra warmth in winter. There's nothing worse than your favorite activity getting ruined because you don't have the proper equipment.
---
Why You Should Trust Us?
As a fitness enthusiast and hat aficionado, I've combined my passions to find the perfect workout hats. I've tested various styles and brands, so you can trust my recommendations come from real-world experience.
My list of the best workout hats considers factors like breathability, comfort, and style. So if you follow my suggestions, you'll not only enhance your workout experience, but also look great while breaking a sweat. Give them a try and feel the difference a well-chosen hat can make during your next workouts!