Being a cowboy is more than a fashion statement. It is a lifestyle, and bona fide cowboys abide by some traditions their forefathers have kept sacred for centuries.
Three of their most notable virtues are toughness, patience, not to mention dedication. It takes a lot of the three combined qualities in order to live a fulfilled cowboy existence.
Other than the boots, the hat is a must-have cowboy's accessory. There are a few very good cowboy hat makers that you need to familiarize yourself with if you want to invest in a great quality cowboy hat.
What to Consider When Shopping for a Cowboy Hat?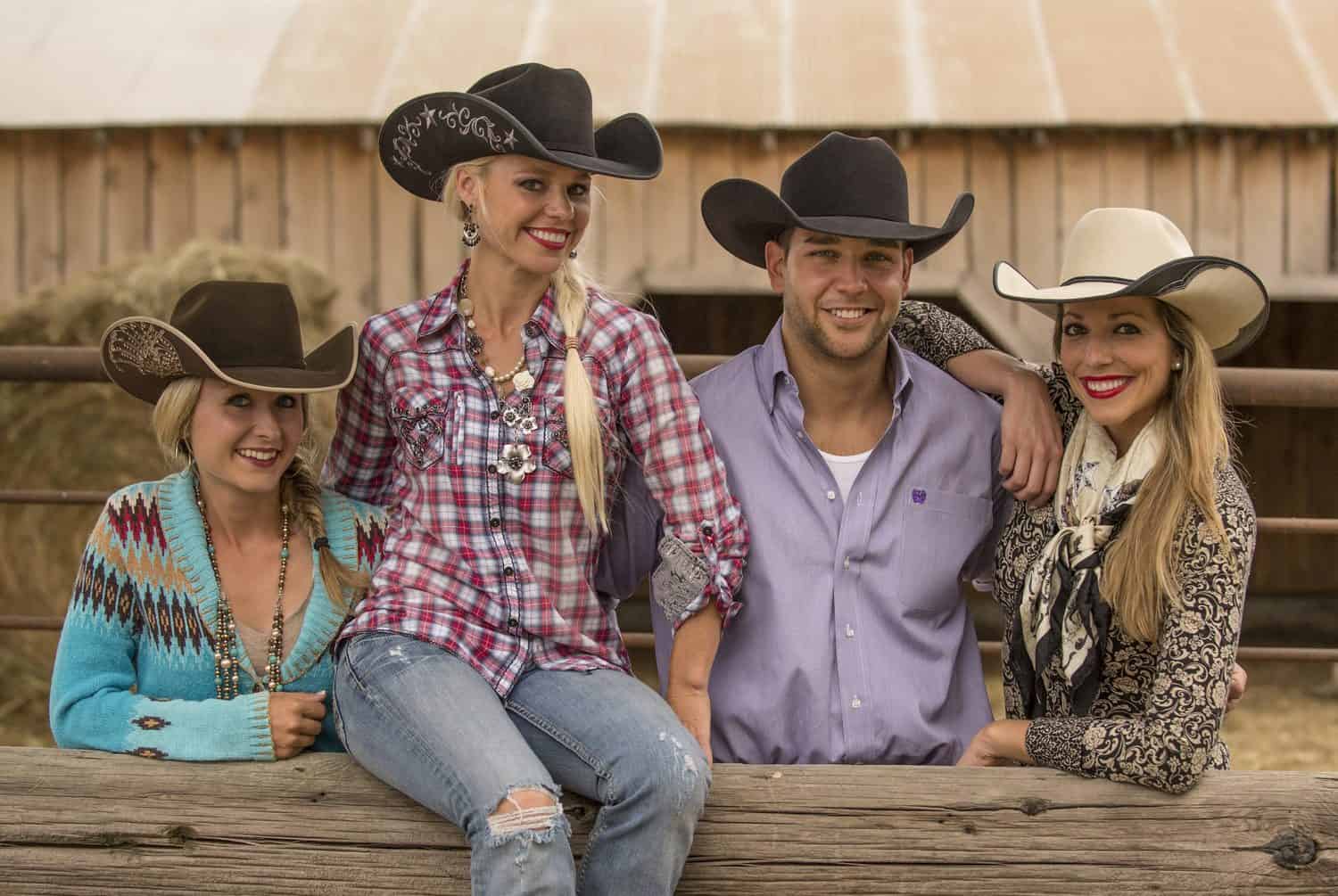 But before we go any further, let's take a look at some considerations you should keep into account when you're shopping for a cowboy hat. Not all hats are created equally, so here's a few quick pointers to keep in mind.
Brand
There are a few very popular brands in the US that have been making cowboy hats for many decades, therefore their products are reliable and of top quality. Do a little research beforehand to see which matches your needs and wants most.
Construction
Hand-made hats will always be superior to mass-produced ones. The care and quality the artisans show, and you will get a hat that is one-of-a-kind.
Face Shape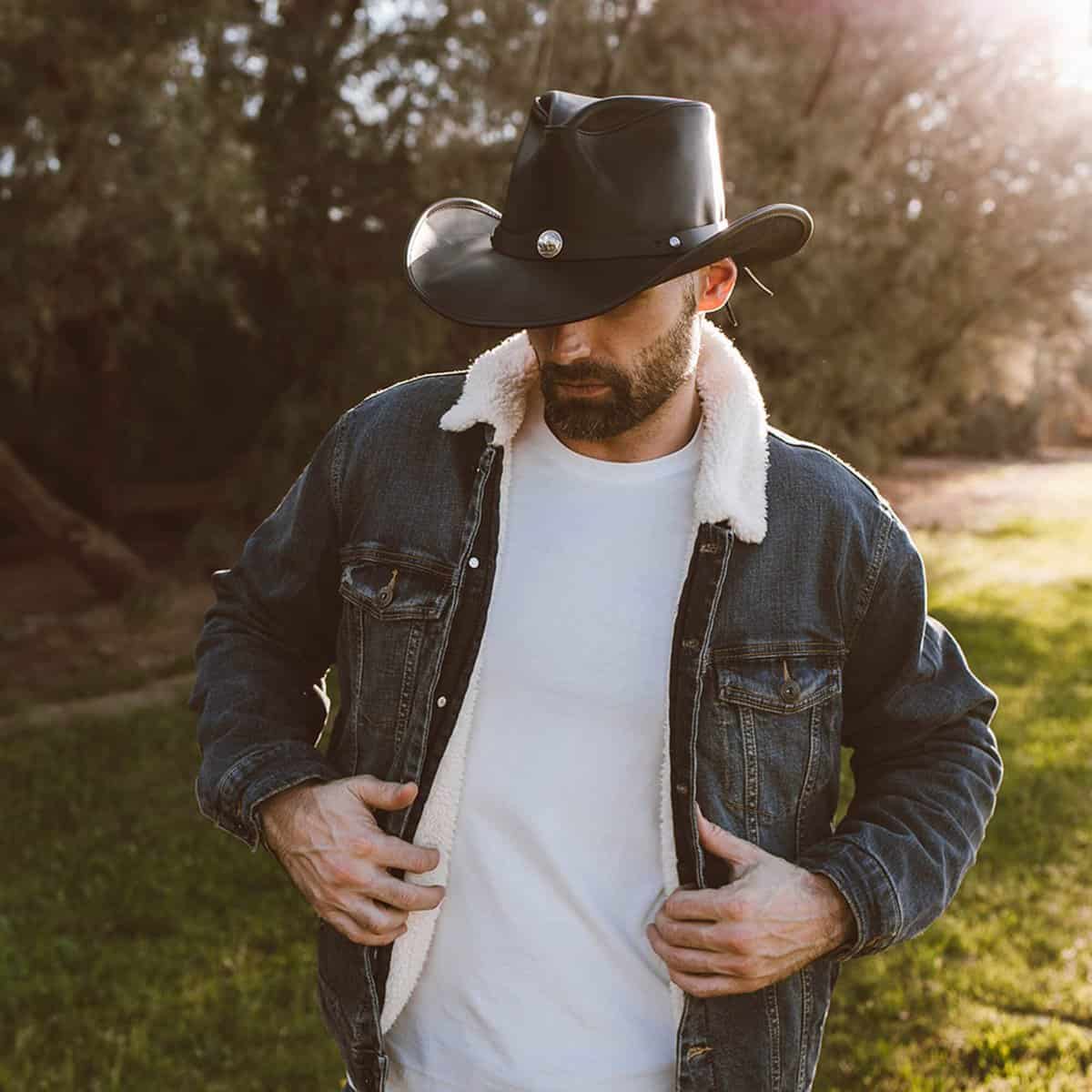 This might seem like a no-brainer, but not all cowboy hats come in the same size and shape. The creases vary from model to model, and certain brands work best for specific face shapes.
Every brand caters to the general population, but within their inventory there is great divergence as well.
Heart-shaped individuals might prefer a flat brim and a pinched crease.
Oval or round face shapes should go for a crown that is medium to tall, with a curved brim.
Longer faces look better with a wider brim and a medium-sized crown.
Wide-brimmed hats that have an open crease compliment square-shaped faces best.
Those are a couple of simplified examples, but you get the gist.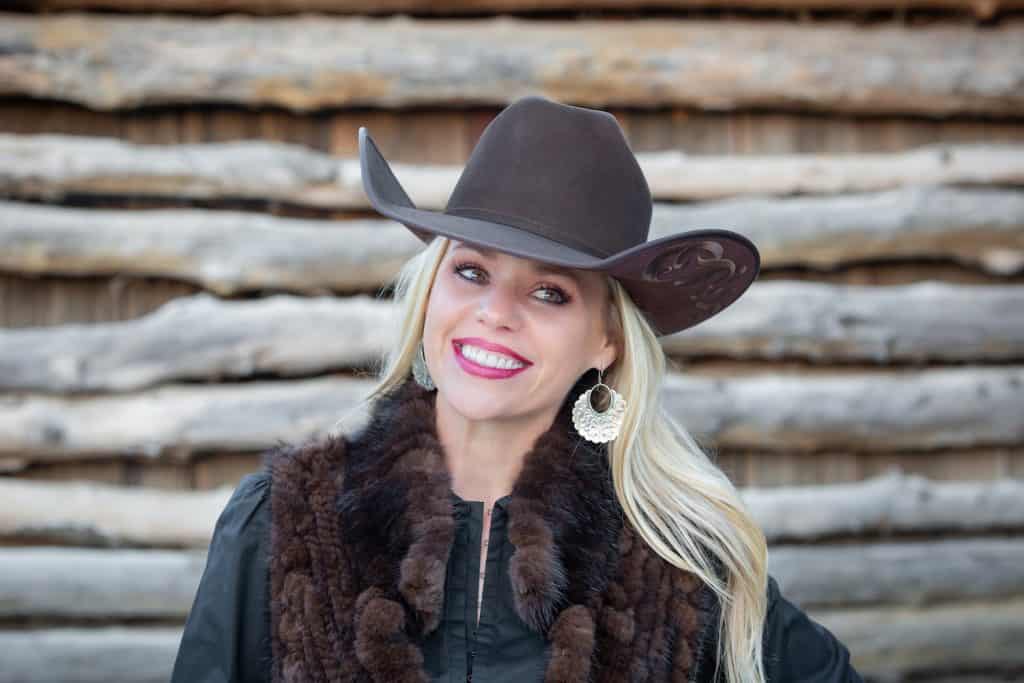 Hat Fit
The way the hat fits you is primordial. Even if you really like the material or the style but it's not comfortable on your head, you will end up not wearing it much.
Cowboy hats should not be too tight but still pretty snug so they don't fall off when you're moving around. The perfectly fitted hat will sit on top of your head and come down a tad onto your forehead.
You should always measure your head size and follow each brand's specific sizing chart.
Guarantees
Some of the most established brands offer a great guarantee. Therefore, if you're not completely satisfied for whatever reason, they will make sure to do everything in their power to fix the issue.
If things are still not satisfactory then they will reimburse you, in the worst case scenario.
Material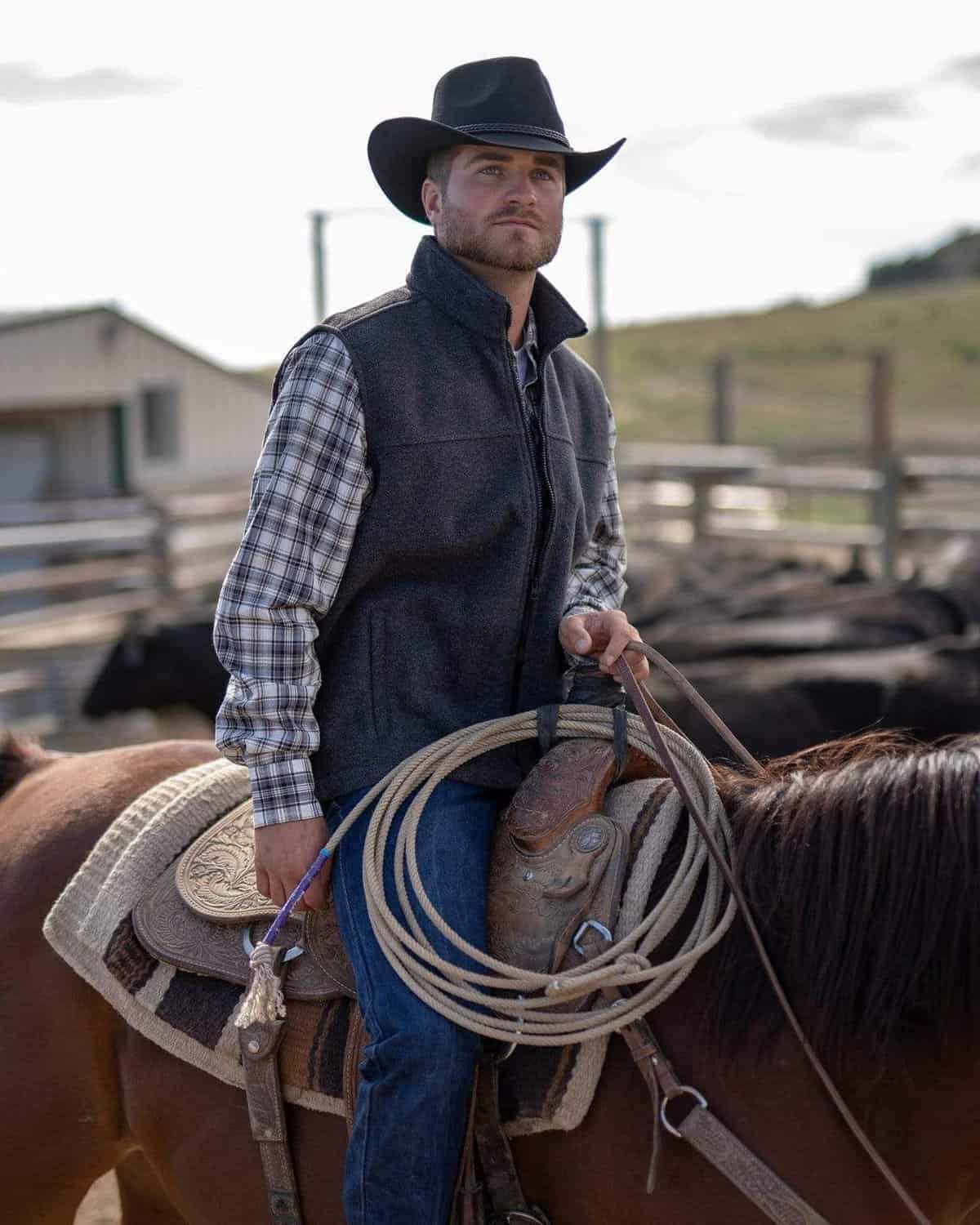 Cowboy hats come in three main materials which are felt, leather, or straw.
Depending on the climate where you live or the time of the year, the material is important when choosing your hat. Leather hats, for example, work better in cooler temperatures, while straw hats are best for warmer, sunnier weather.
Felt hats are usually more appropriate for formal affairs, as the material is a bit more sophisticated. Felt also protects best against elements such as cold and wind. And it is softer, hence more comfortable to wear than any other material, but typically also a bit more expensive.
10x Meaning
When you see a hat that holds the 10x rating, that means it is made from 100% beaver fur. The x measurement refers to the amount of fur the hat contains. That is as far as felt hats are concerned.
Straw hats, on the other hand, refer to how tight the woven is, and whether the reeds are thick or narrow. So in this case, a higher x rating means that it is made of narrow reeds and that it is woven tightly.
Types of Cowboy Hats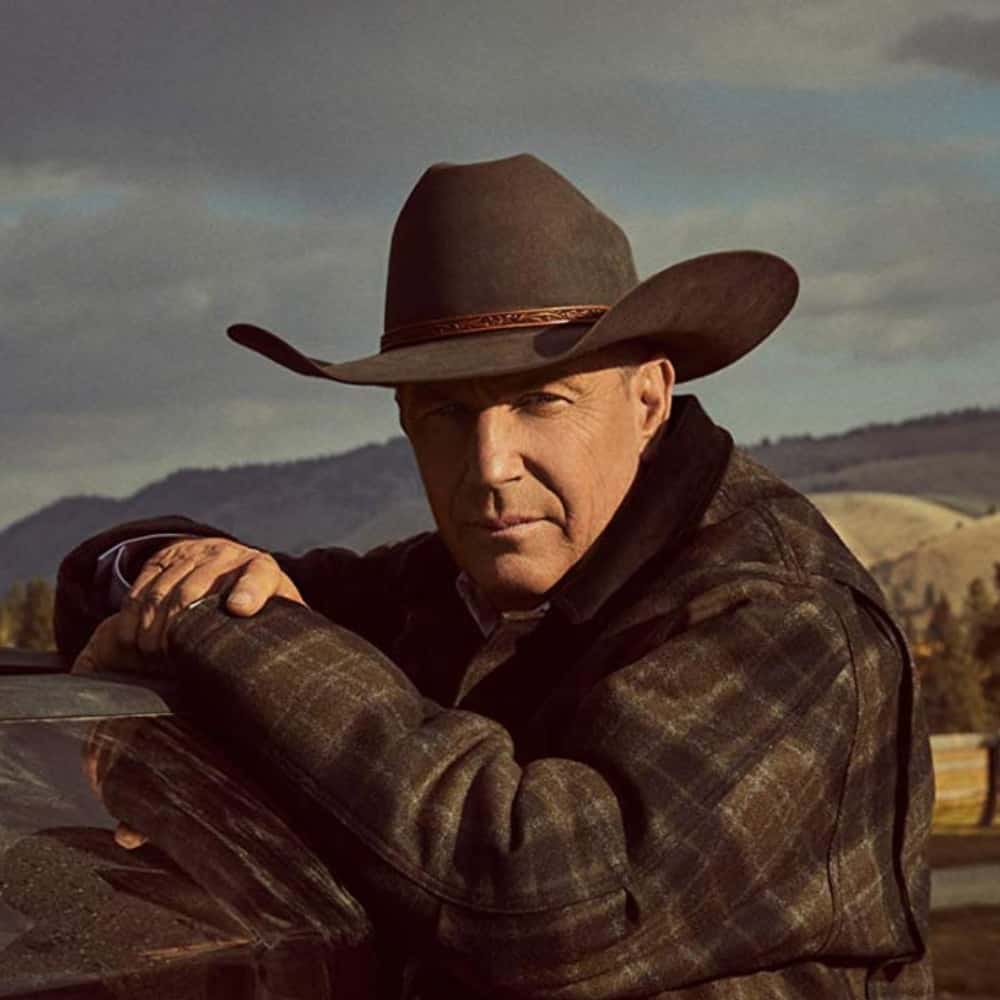 There are a few different types of cowboy hats that you can choose from.
Cattleman Crease has a single crease down the center and two indents on either side.
Gambler has a circular indent on the top and a flat crown top.
Gus is characterized by a tall brim, and has three creases on the front part, causing a steep slope.
Open Crown does not have a crease on the crown, and it has a more rounded look.
Pinch Front is similar to a fedora, with a diamond-shaped crease.
How to Care for a Cowboy Hat?
Depending on the construction and the material, some hats are easier to care for. One major point and the simplest to remember is how you take it off.
Hold it by the brim with both hands while removing it, and ensure you don't lay it upside down. Leather or felt might need a little more special care, but if you love the way it feels and looks, then the extra attention is worth it.
Traditions Associated with Cowboy Hats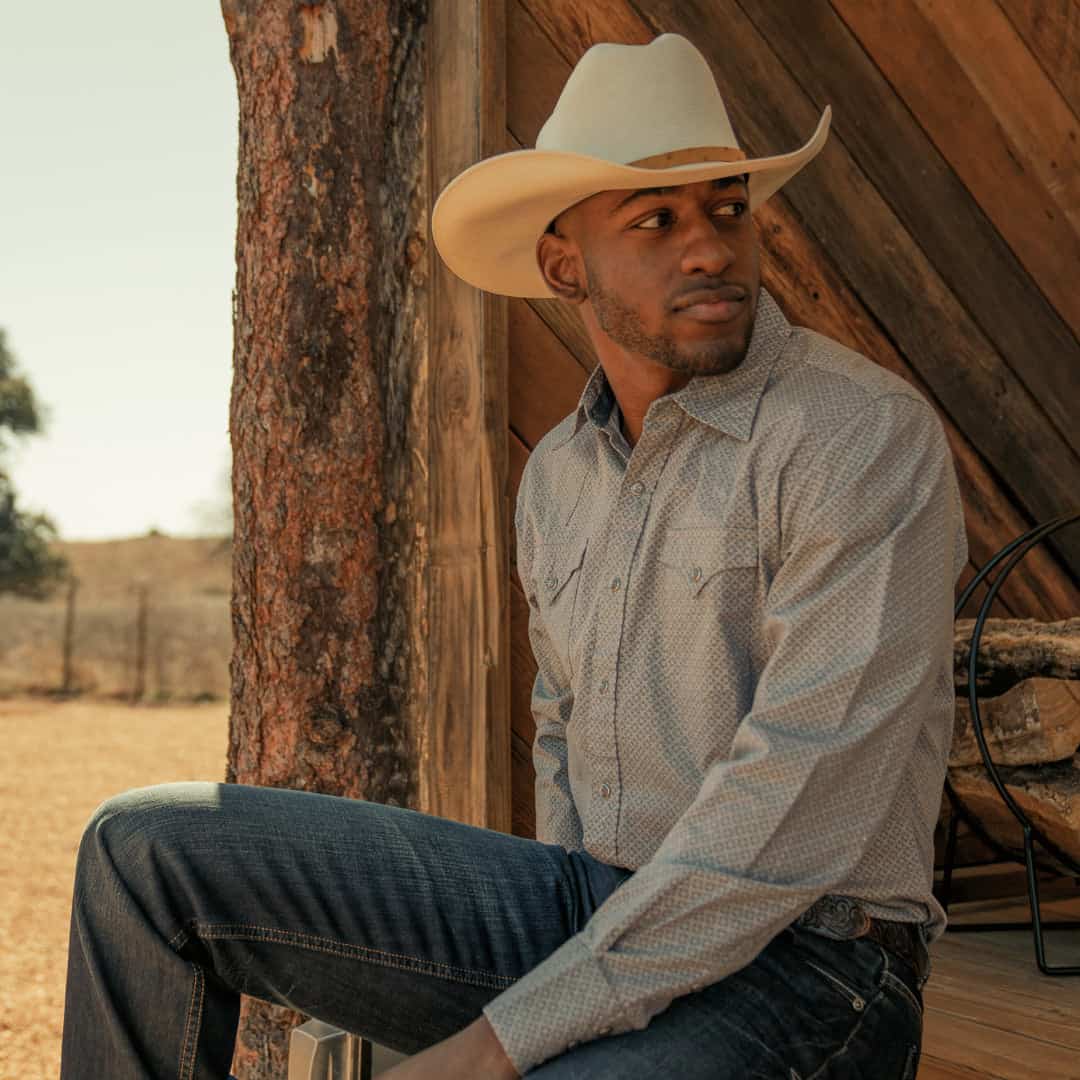 The cowboy hat, like previously mentioned, is not solely a fashion accessory. It is a lifestyle that entails following a set of rules. Some of these practices and traditions are all about etiquette, while others are placed to preserve the hat's integrity.
As a form of respect, you need to remove your hat for the following occasions:
When the National Anthem is being sung, during prayers, or at church. Also while eating at a restaurant, or when you're the presence of an authority figure.
These simple practices are a way to show your respect, and it is something true cowboys live by even in today's world.
These are the basics you need to know about cowboy hats. Now, let's take a look at the 10 best cowboy hat brands you should familiarize yourself with.
10. Justin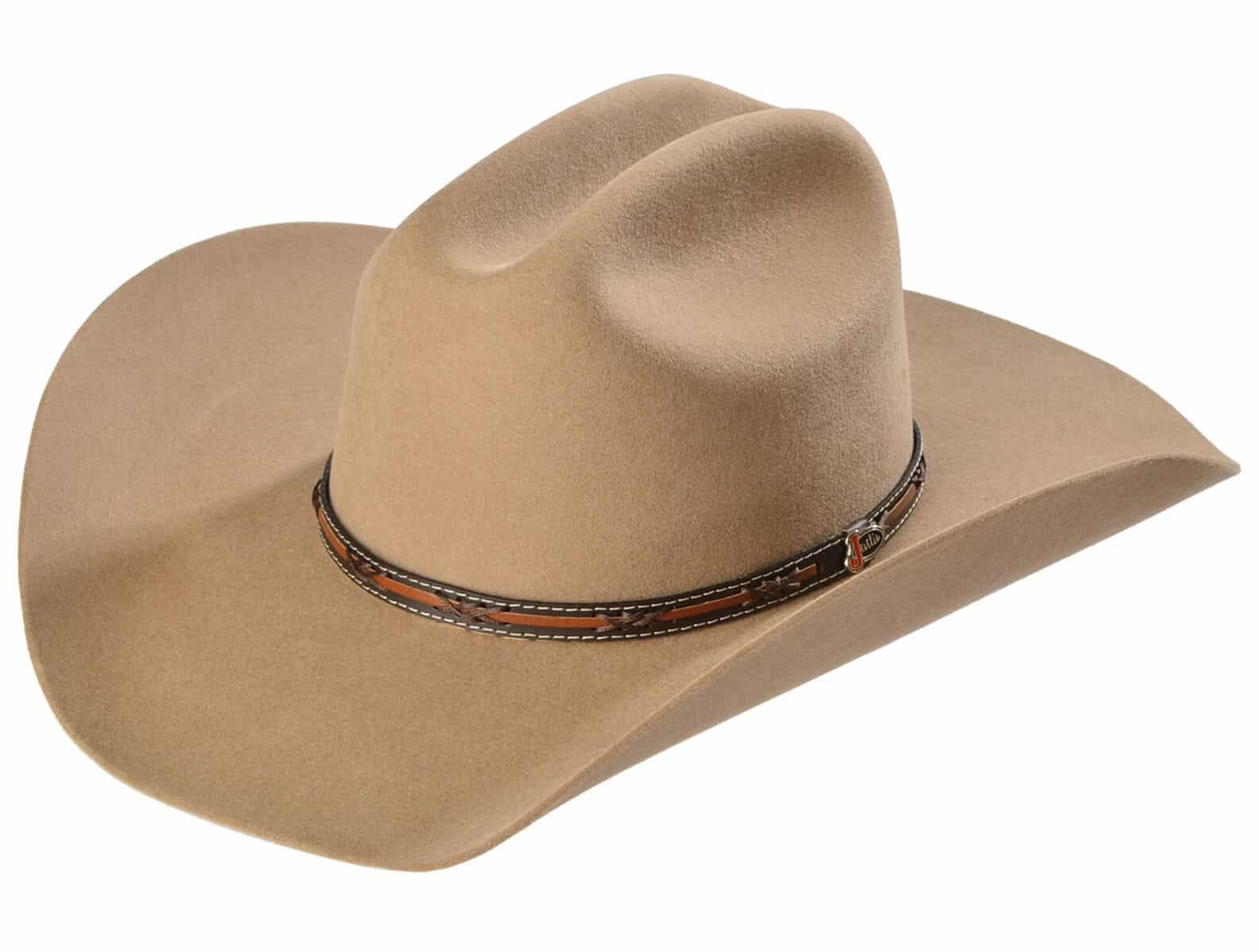 Founded in 1879 in Gainesville, Texas, Justin is better known for their cowboy boots. Eventually, the company expanded to other products as well, such as jeans, hats, and other apparel.
Their hats are also crafted from expert craftsmen that use top quality materials to create them. If you happen to be at rodeos or visit ranches, chances are you will find many people wearing Justin boots and hats.
Their sturdy construction and tough finishes makes them ideal for cowboys who herd cattle and ride broncos.
9. Queue Essentials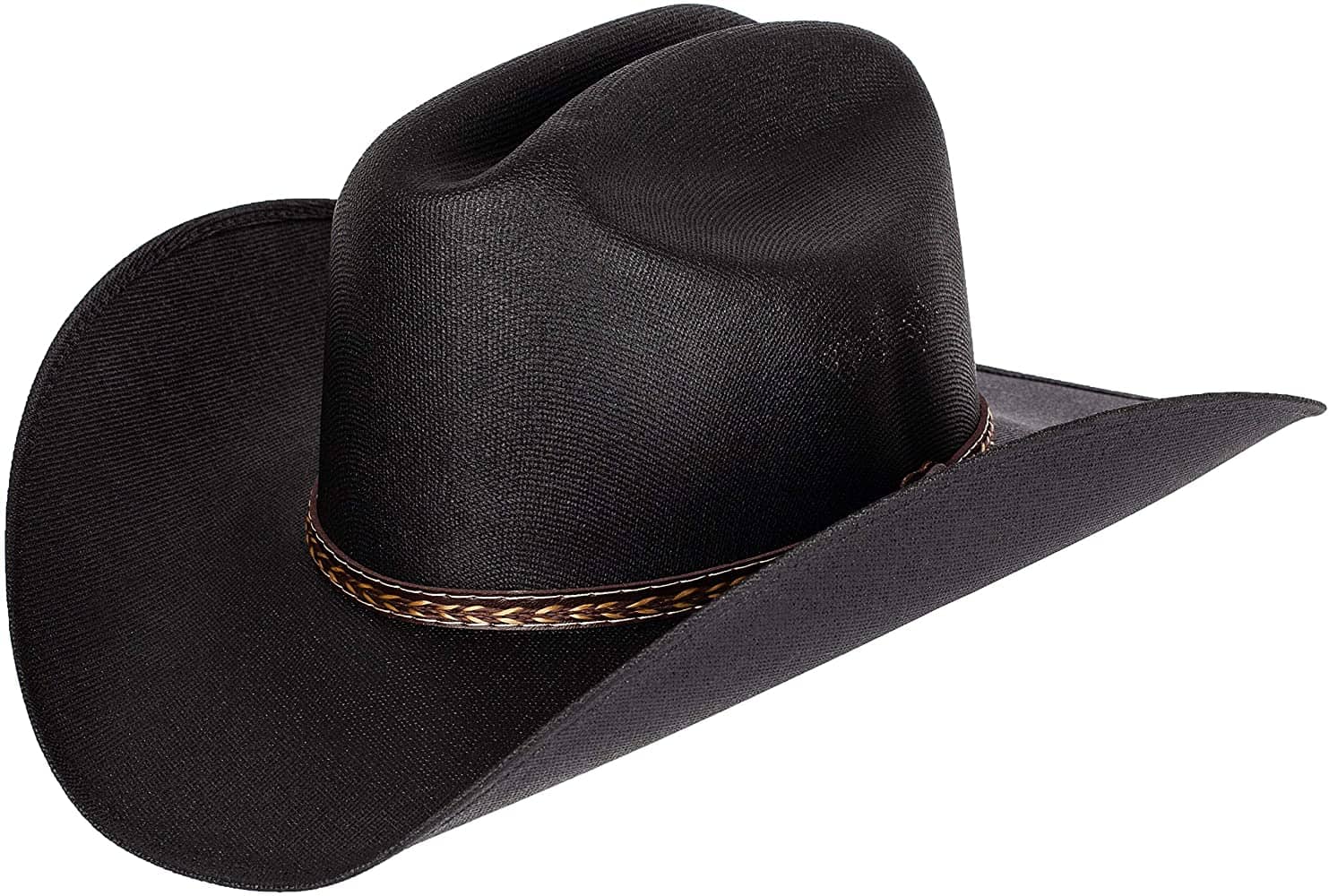 If you're budget conscious, Queue Essentials is the place to look. They offer quality cowboy hats for an accessible price, and they are both functional and fashion forward.
You can choose from their wide variety of classic hats or decorative, casual styles. Their felt and straw hats will make a statement regardless of what their main purpose is.
Their straw hats are durable yet breathable, so perfect for even the hottest days. You don't have to sacrifice on quality to be able to afford a good quality cowboy hat.
8. Burns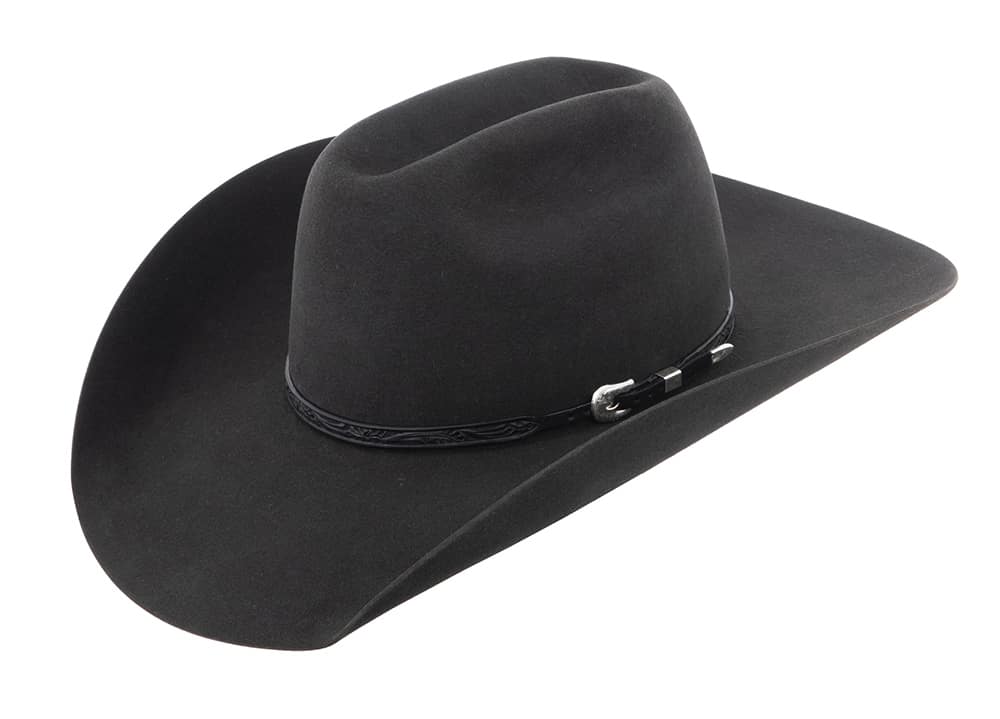 Established as a company that is based in Salina, Utah, Burns has been around since 1876. That makes them the oldest family-owned cowboy hat and western apparel brand in the world.
You can be assured you'll get one of the best quality cowboy hats you can find, but you better be forewarned: they are not budget friendly. Expect to spend a pretty penny, but you can be sure you'll never need to buy another cowboy hat as long as you live.
That's how well crafted and sturdy they are. Plus they are made from pure fur that comes from beavers and hares.
7. Resistol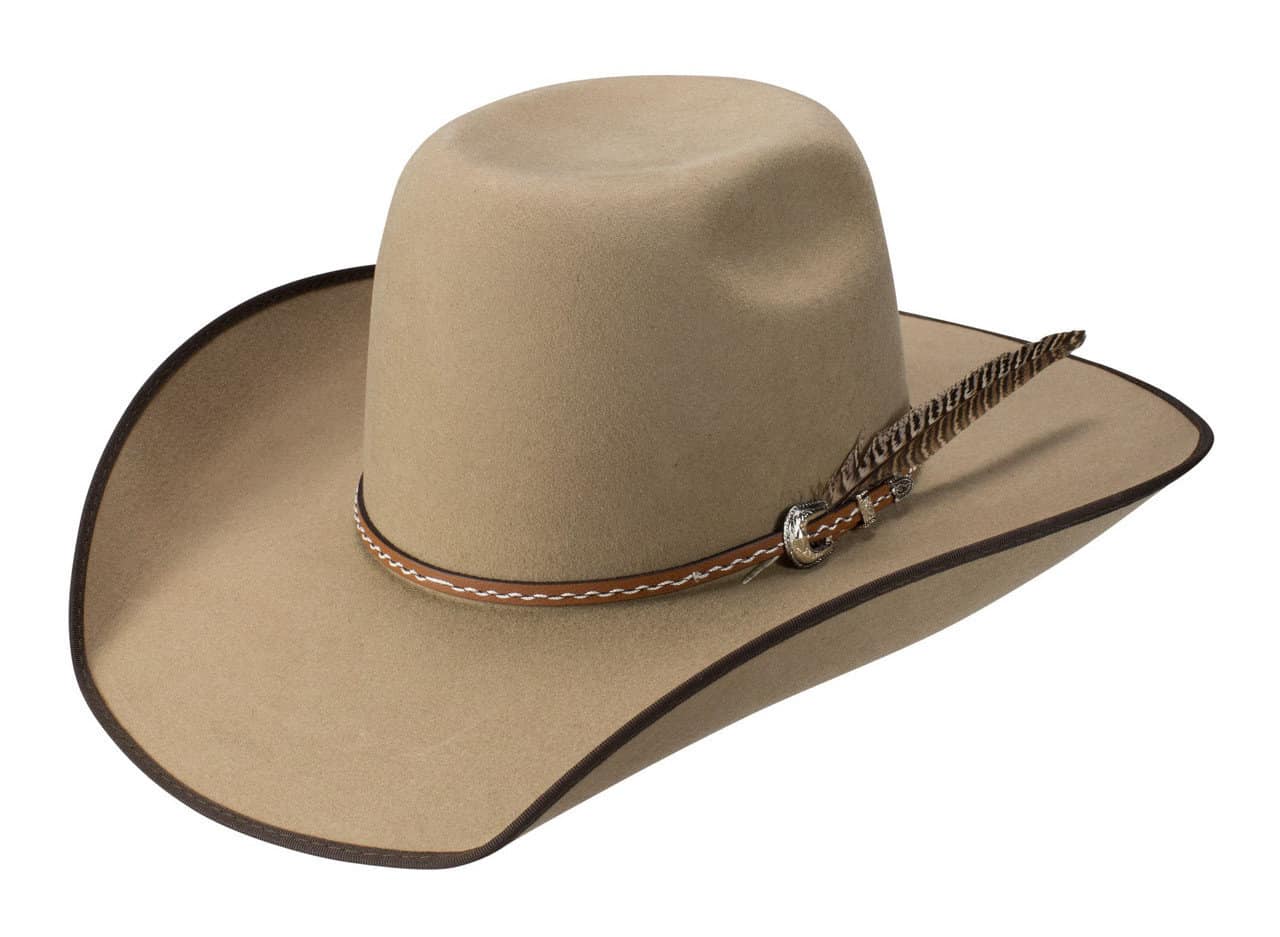 Ask any cowboy and they most likely heard of Resistol. Their mantra is "We Live it Everyday", and they really abide by that philosophy.
Founded in the heart of Texas in Garland, Resistol has been in business for almost a century. Their impressive resume will certainly entice you to try one of their hats. With more than a million hats distributed every year, they must do one or two things right.
Take a look at their line of felt and straw hats, and you'll probably understand why their products are so special.
6. JW Brooks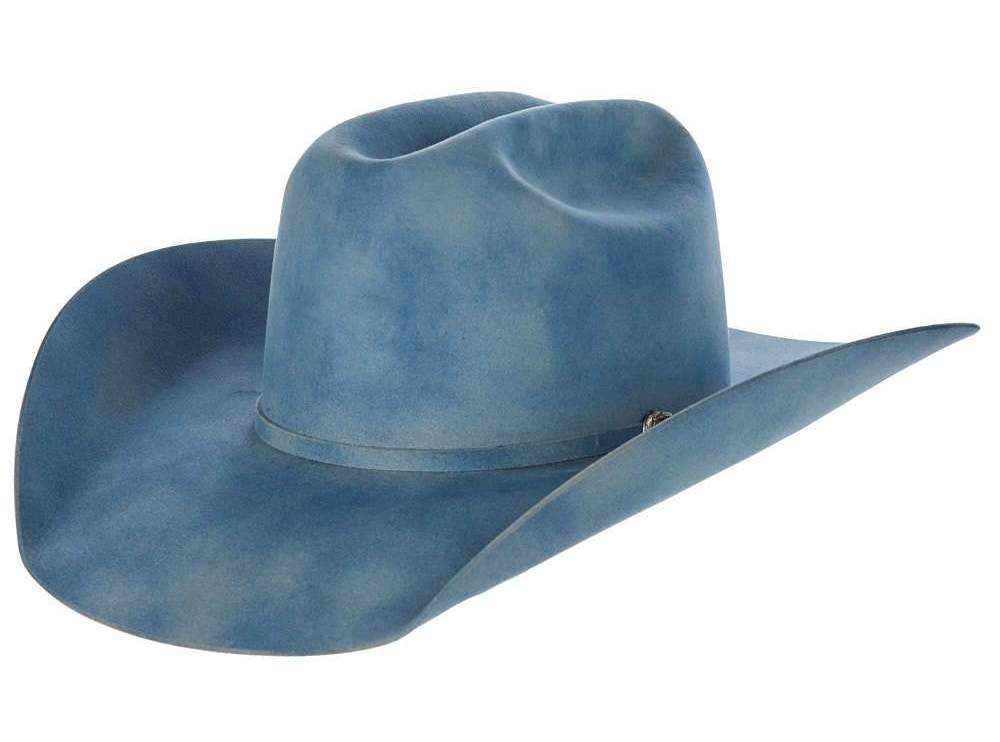 If you want a personalized hat that is unique to your personal style, JW Brooks might be the best brand to turn to. They work directly with each customer in order to make their hat exactly how they imagined it.
You can choose from their wide range of colors, materials, shapes and sizes. The founder, JW Brooks worked for a few cowboy hat manufacturers before branching out and starting his own company, Powder River Hat Company.
They use high-quality furs for their offerings, and the customer has free reign to use their creativity and make their hat unique.
5. Ariat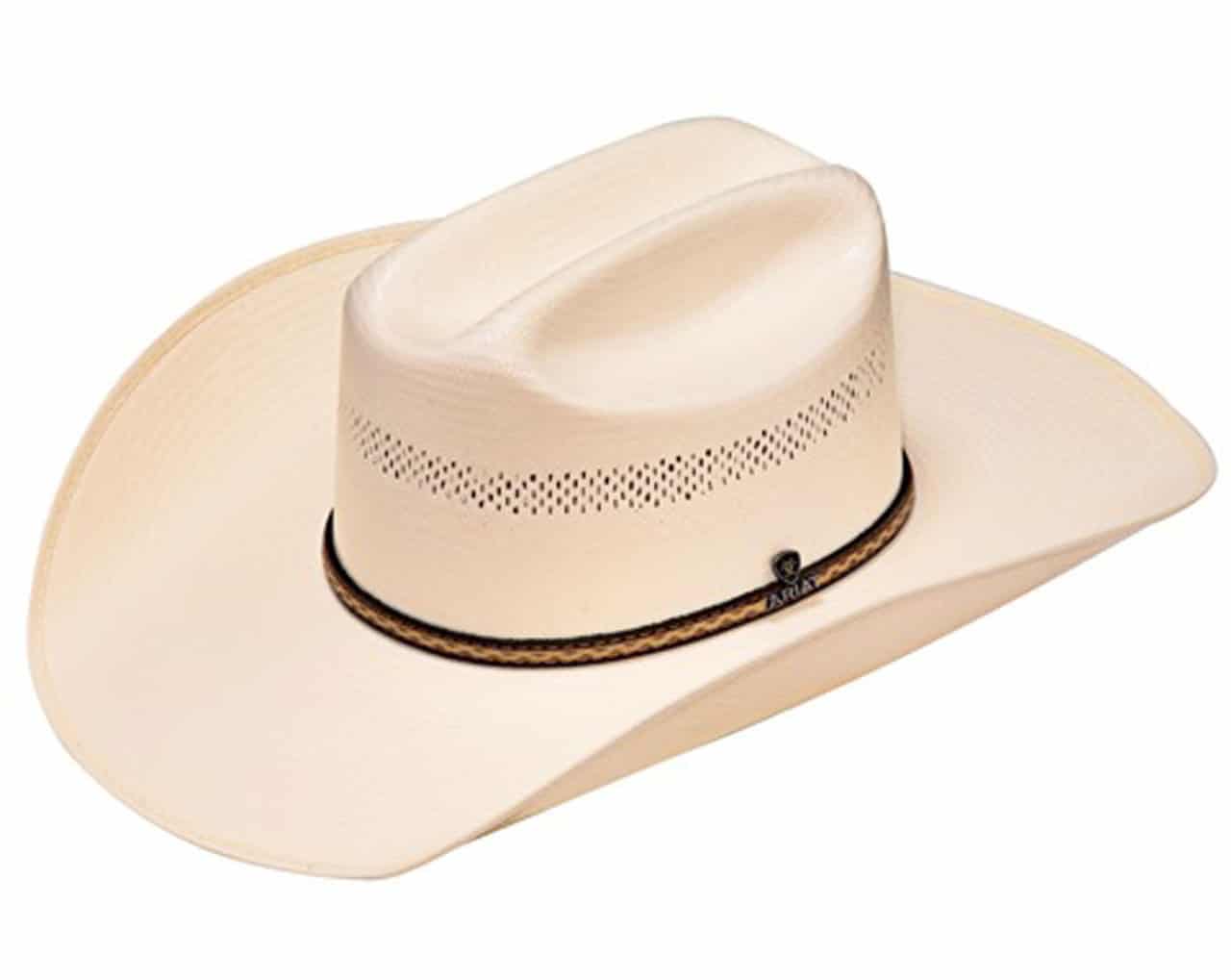 The brand got its start in 1993 as an equestrian company. Named after the prized racehorse Secretariat, they used to participate in equestrian shows. Ariat is generally a more sophisticated brand, and their products are in tune with that.
You'll find saddles and riding hats along their cowboy hats inventory, and they offer fairly priced products for the quality. Available through many retailers, they are also easily accessible, which makes life a lot easier.
The free shipping and returns policy is well appreciated by its customers, and they also offer international shipping for those residing outside the US.
4. Stetson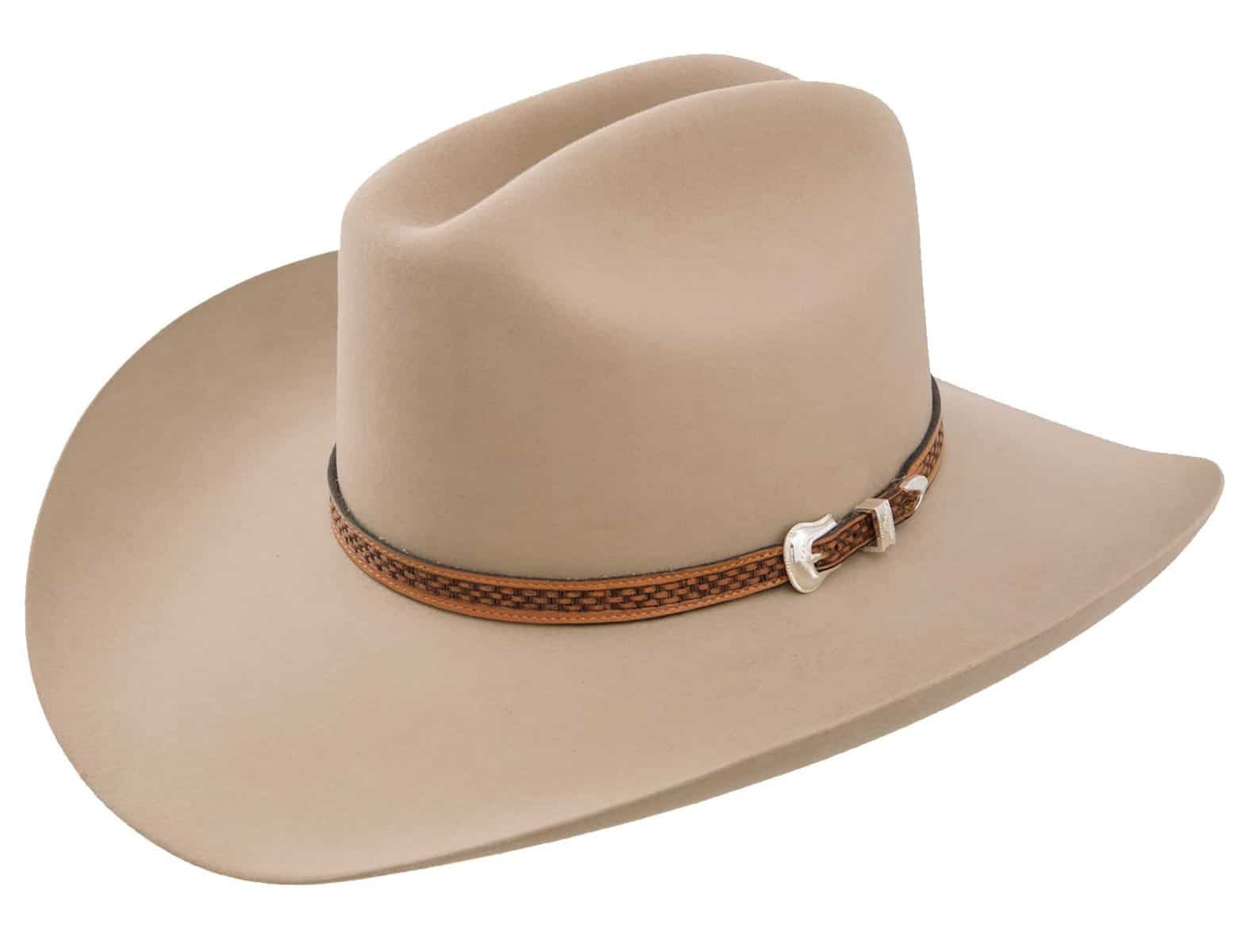 Parent company with Resistol, Stetson identifies as its own brand. Their line of cowboy hats are pretty unique with items that are more fashion-forward than most traditional brands.
Their styles focus on casual wear rather than the utilitarian part of a cowboy's uniform. They've been crafting hats since 1865, when their founder John B. Stetson established the company in Philadelphia, Pennsylvania.
You'll see many country stars wearing a Steston hat, as well as other products from their inventory such as boots and apparel. They've kept up with the current times by combining the timeless Western traditions with evergreen sensibilities.
3. Outback Trading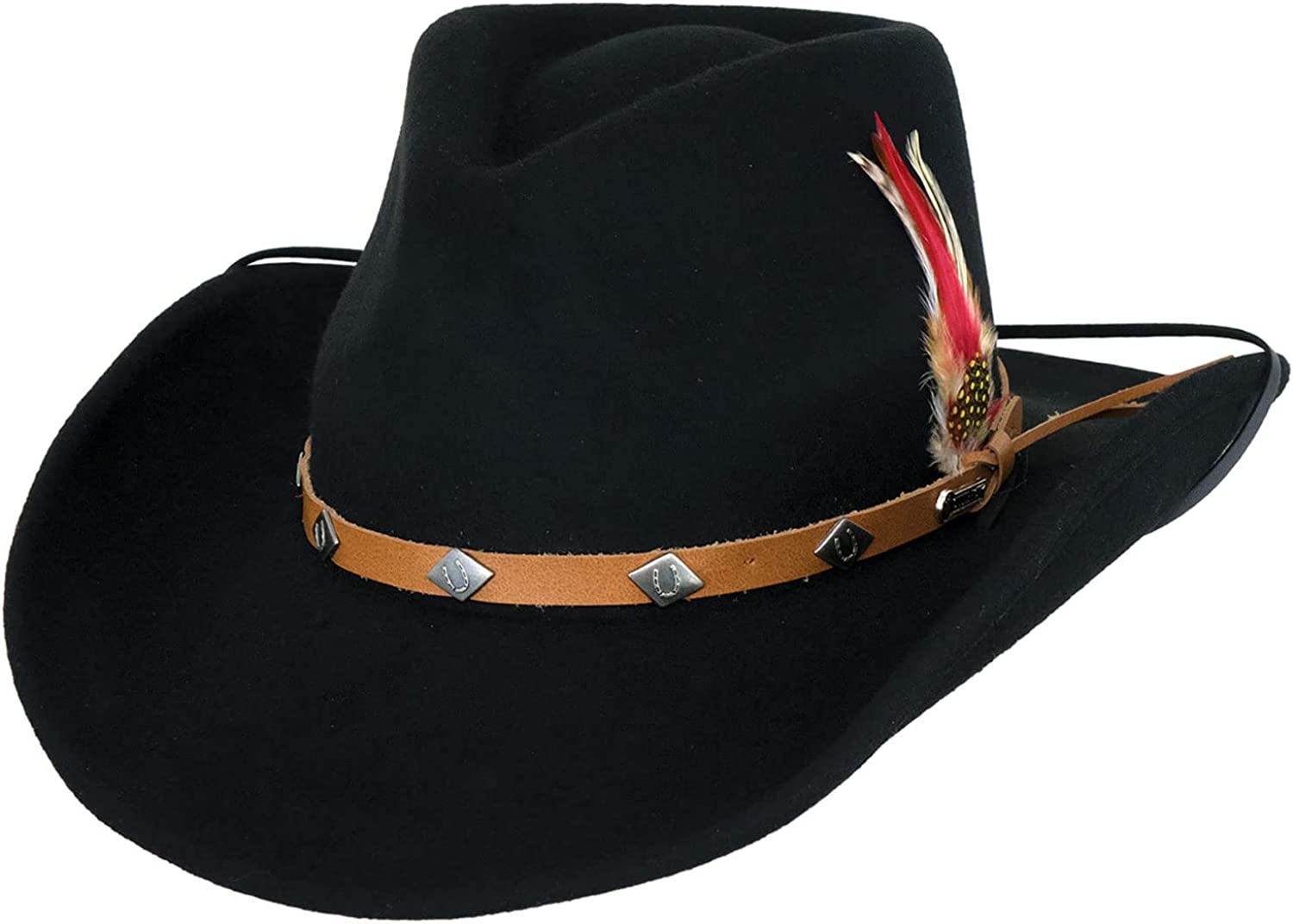 This Australian brand demands preparedness, but embraces the outdoors. Since you never know what to expect in the wild, the brand makes sure they are built sturdy enough to brave all of nature's elements.
It was founded by Wilson King while he was riding in the Brandywine Valley through heavy downpours. Outback Trading also offers a good selection of bags and other accessories, as well as apparel for men and women.
Their rugged looks are intentional, and it gives their products a unique look. If you crave adventure, their hats are a great choice. The brand has great reviews from customers, and their philosophy necessitates survival.
2. Watson Hat Shop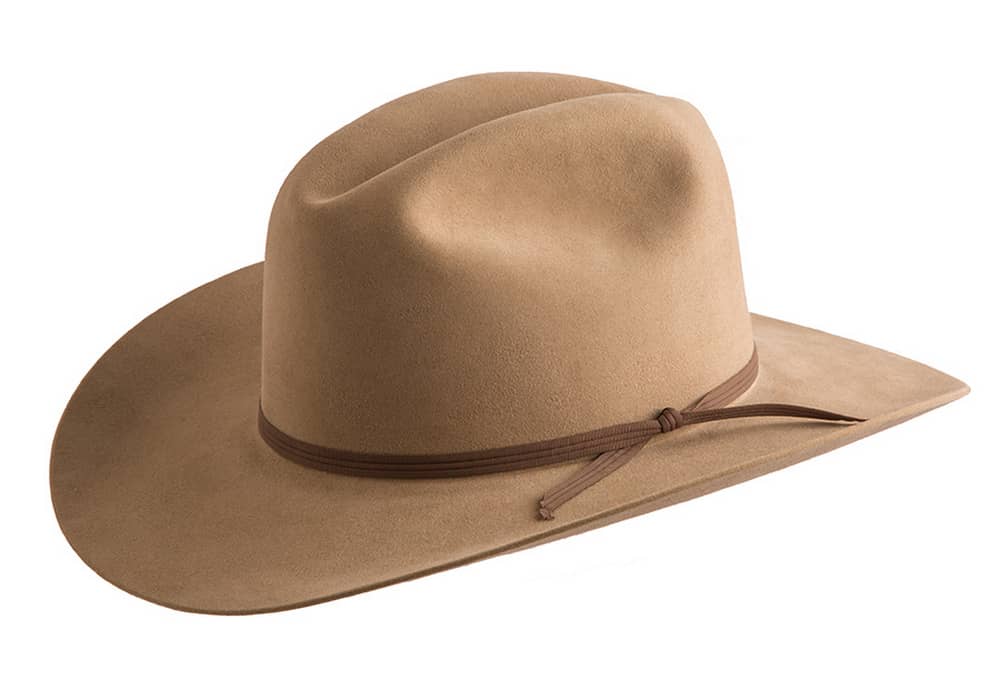 Watson Hat Shop is originally from Arizona, and it is one of the oldest American brands to produce cowboy hats in the country. They've been perfecting their products since their foundation in 1860.
They offer a great variety of customized hats, made by measure. Their shop has always been focused on the relationship between the craftsmen and their customers. Today you don't even have to leave your home and still get all the trimmings you want.
Give them your measurements and your preferred materials, colors and other details, and within a reasonable amount of time they will deliver the end product straight to your door.
1. American Hat Makers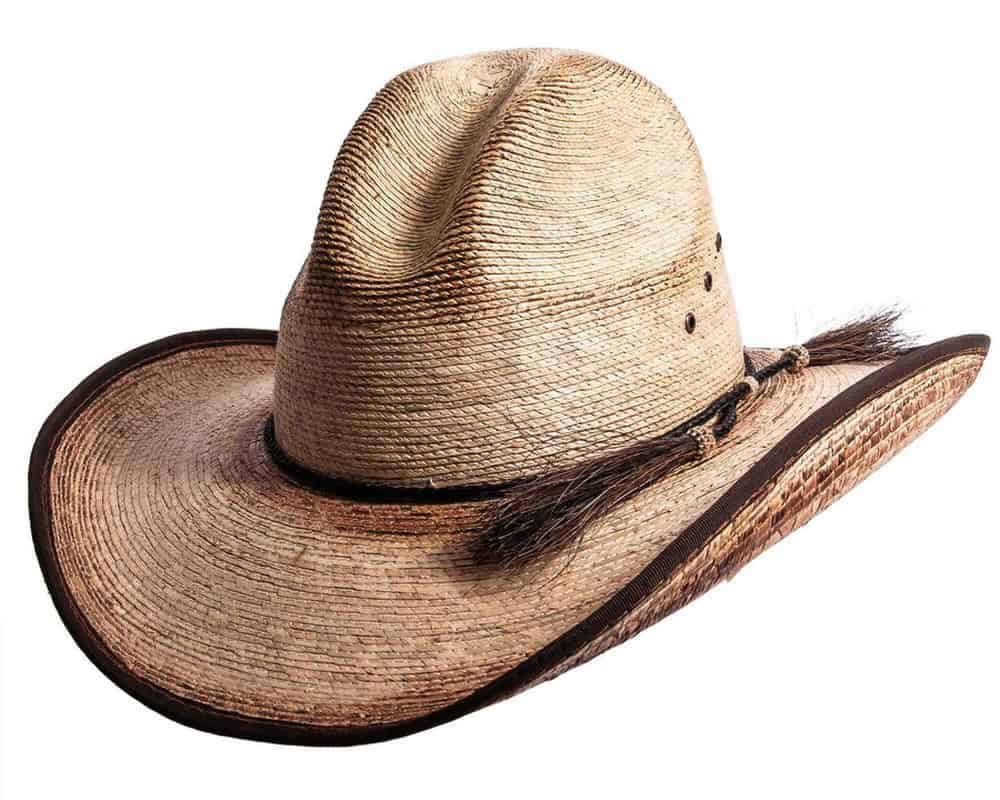 American Hat Makers is a family-owned business that has been in operation since 1915. Their first retail store was owned and operated by Sam Silver in Houston, Texas. One of the best companies in the US, their hats are crafted to endure the harshest elements.
They give every single hat made from felt a measured finish and they double press their straw hats. They also offer refurbishing services and handcraft all of their products. Their hats are high quality American made and designed to last.
One of the largest global hat makers, American Hat Makers guarantees that their hats will last you a lifetime.
This sums up our list of 10 best cowboy hat brands you should know. No matter your style or budget, these ten brands have something to offer every customer.