They say that every man is born for a certain style, but the problem with that logic is that not every man knows which style matches them best.
As such, you need to constantly experiment around to see what works and what doesn't, because you never know when you're going to stumble across the best one for you.
Take for example a hot pink beanie. Most guys would argue that this isn't exactly the best choice for any event, let alone a black tie one, but guess what? It worked for Justin Bieber at the Grammys, making it one of his most iconic looks of all time.
So, don't be afraid to take your time and try out every style around. You may be shocked to find that what works for everyone doesn't work for you, and what no one can pull off makes you look ten times better.
With that being said though, what are the best men's hat styles around? There are so many of them, so looking through every one of your options is going to be anything but easy.
This is where we come in, we're going to get you through 20 different hat styles to make sure that you have all of the basics out of the way to compliment your look. So, let's get started with the first pick of the day, aka:
1. Baseball Hats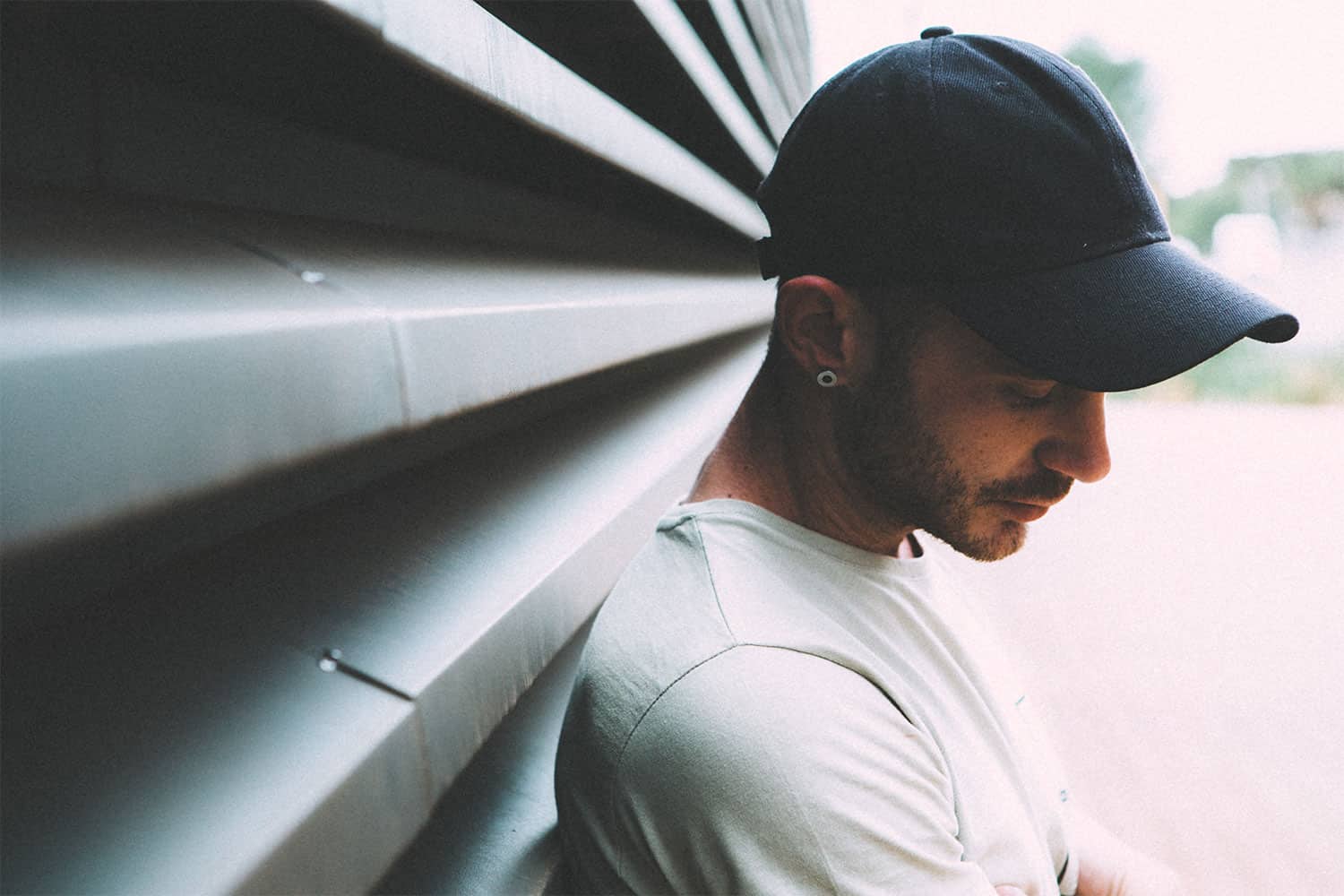 Honestly, it doesn't matter if you are a baseball fan or not, if you can rep that baseball hat why not rep it to every event out there?
The best part about the baseball hat is the fact that it is so easy to find one, which is why we often times recommend getting one when you get out there because it'll add to the sentimental value that it carries.
Take for example a special event like your honeymoon. Tell your spouse to choose one for you and rep that around every time you go out together. That will make your look all the more memorable.
2. Beanies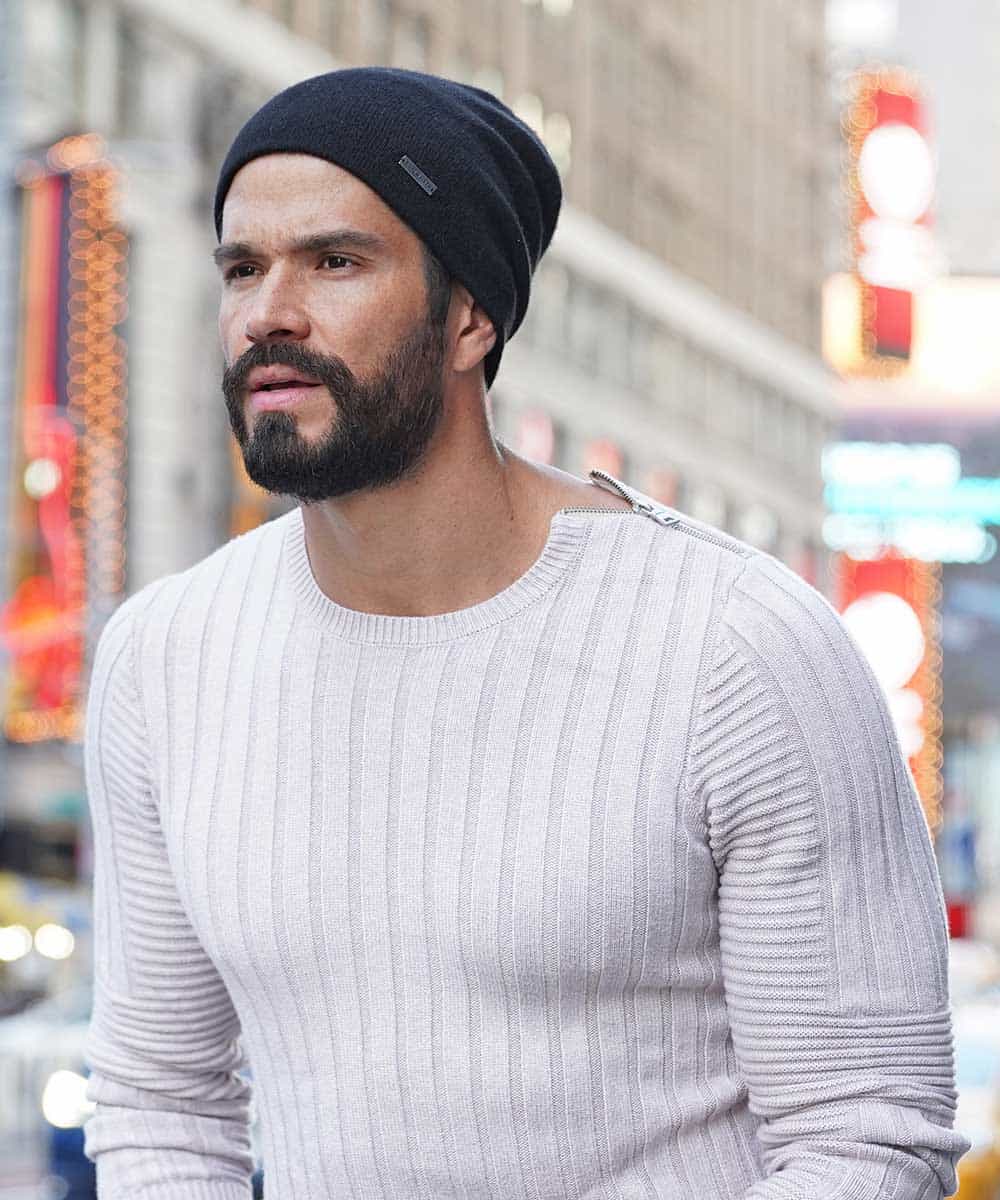 The beanie is actually one of the most stylish options for colder seasons, especially so if you go out a lot and you don't want your hair to get wild all that easily.
The only real issue with beanies is that if you don't find a perfect fit, chances are that you will start developing headaches which is not exactly the best especially during harsh winters.
But hey, if you want to you can just pop an Advil before you go out and you'll be just peachy in no time. The beanie is a timeless hat style choice, and if you want to look your best while you keep your ears warm there's no better investment out there.
3. Bowler or Derby Hats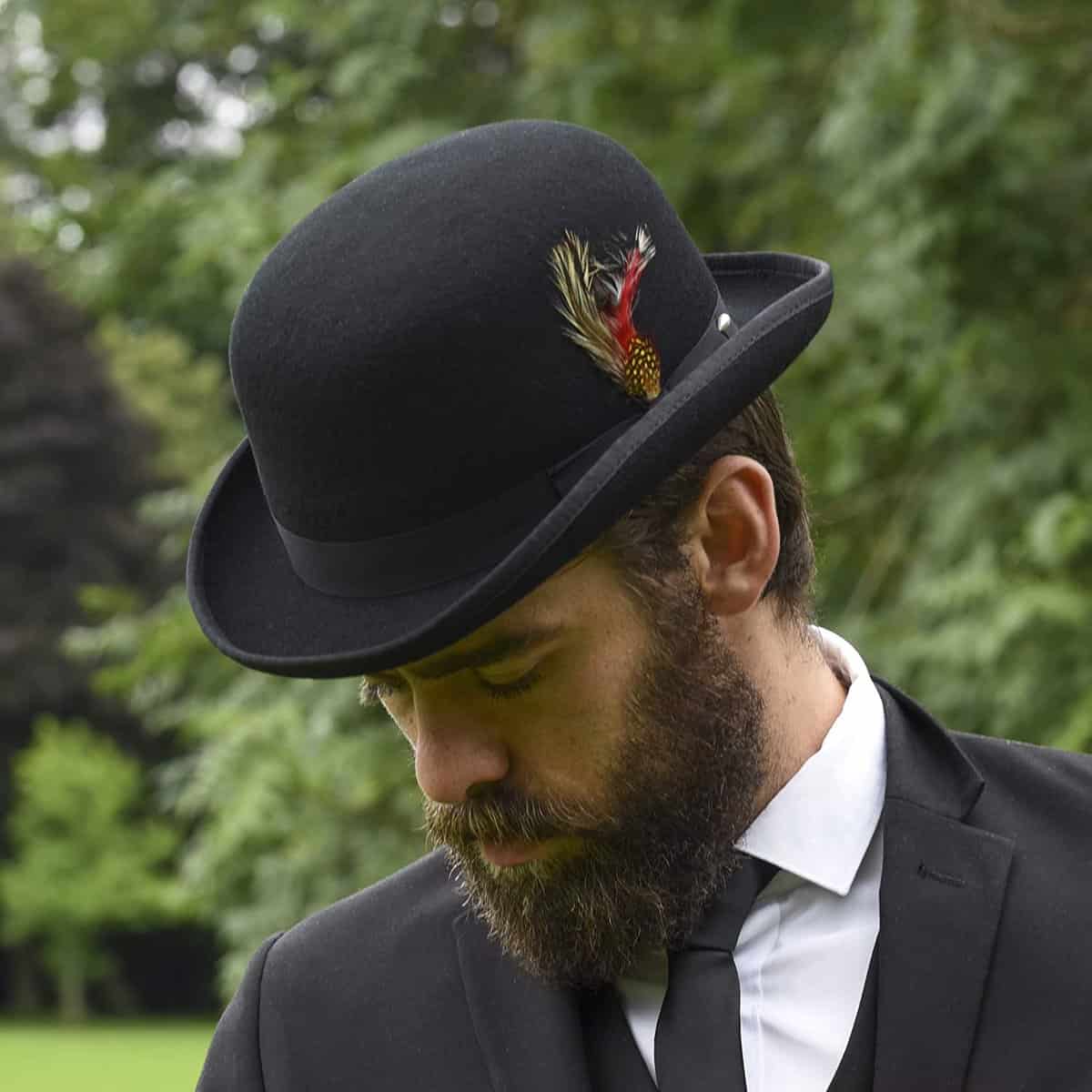 The style of the bowler hats is often times associated with the classic British man or more specifically with the film A Clockwork Orange.
While that in itself is not exactly one of the best comparisons to make, since no one would aspire to be like Alex, the protagonist, the style can still compliment a more formal look with ease as long as you can rock the traditional apparel.
It is definitely one of the most old-fashioned styles you'll find, but if you do happen to have a three-piece suit and you want to cosplay as a 20th century character, you can't go wrong with it.
4. Panama Hats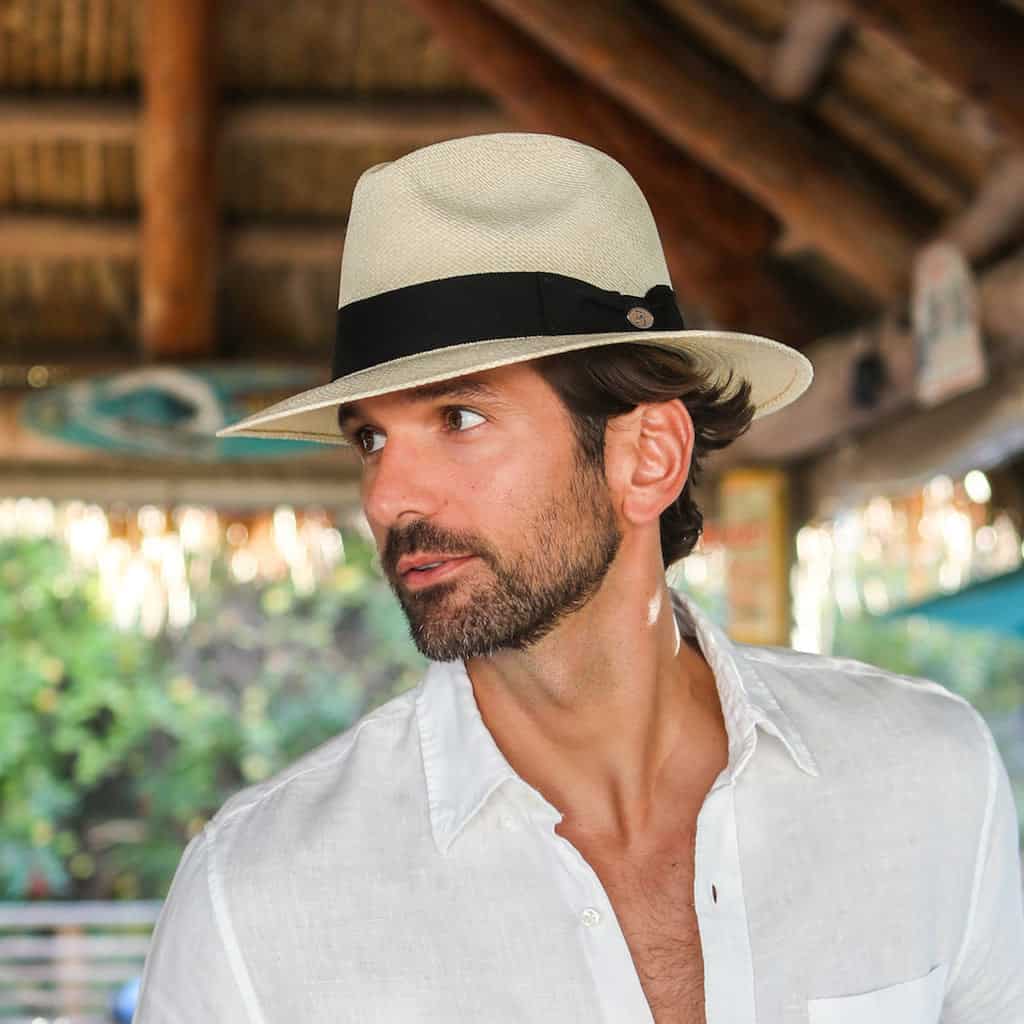 This style actually originates from Ecuador, and it is one of the best warm-weather types of hats you'll find.
While the original Panama hat was made out of leaves, you can easily find it made out of straw or other light woven fabrications, instantly giving it a more interesting look over the other options on this list.
It keeps your head cool and most of the times it has a slight pinch in the crown, making it both a comfortable and a funky fit.
5. Boater or Straw Hats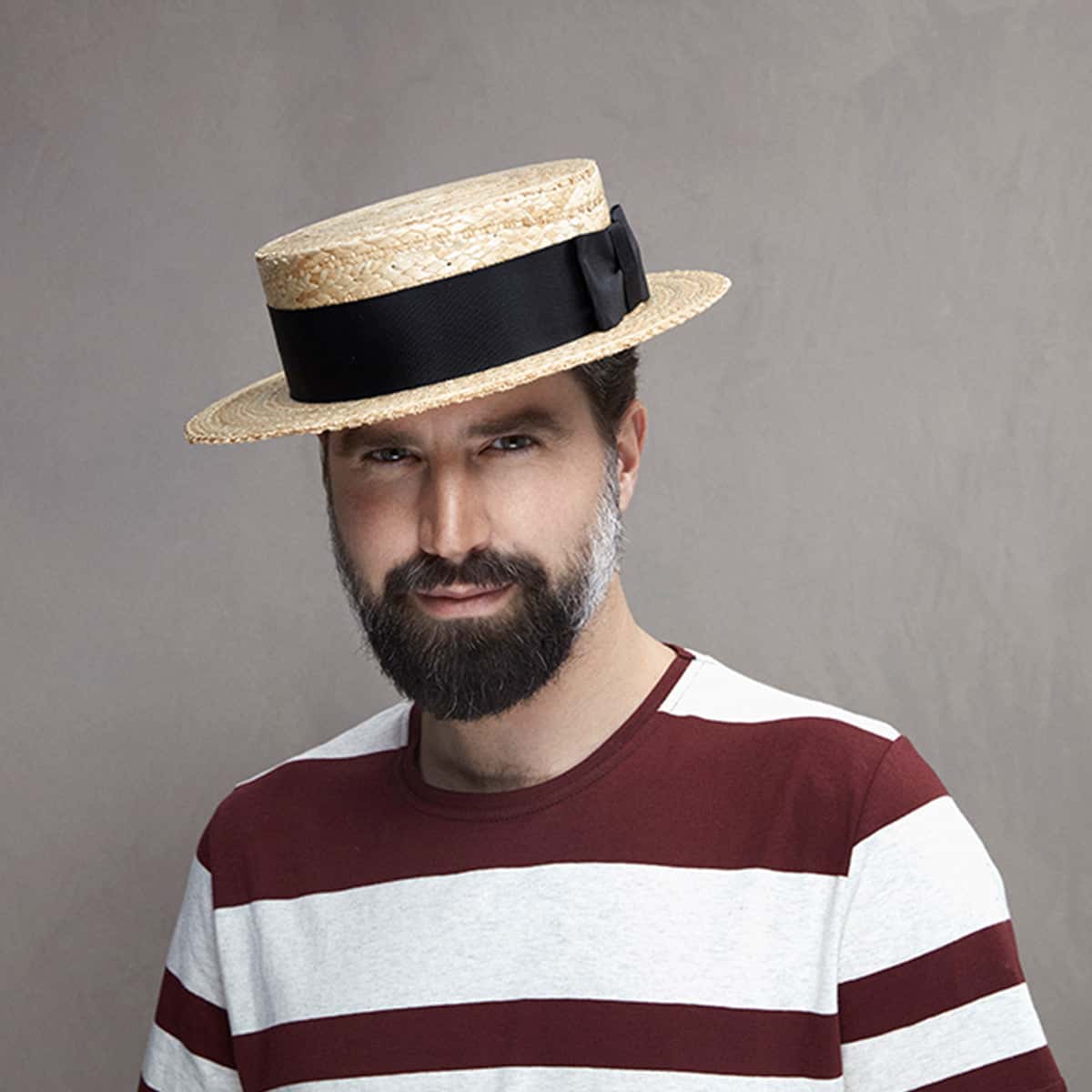 Straw hats are especially popular amongst boaters, since they want to protect their heads from the scorching heat while also allowing your scalp to breathe with ease.
Nowadays however, straw hats are also making a bit of a comeback with barbershop quartets due to their unique style, that being the flat top alongside a round crown and a much wider than usual brim.
The ribbon can also extend into becoming a sort of a tail running down your back, but that again depends on the style of straw hat that you find.
6. Gambler Hats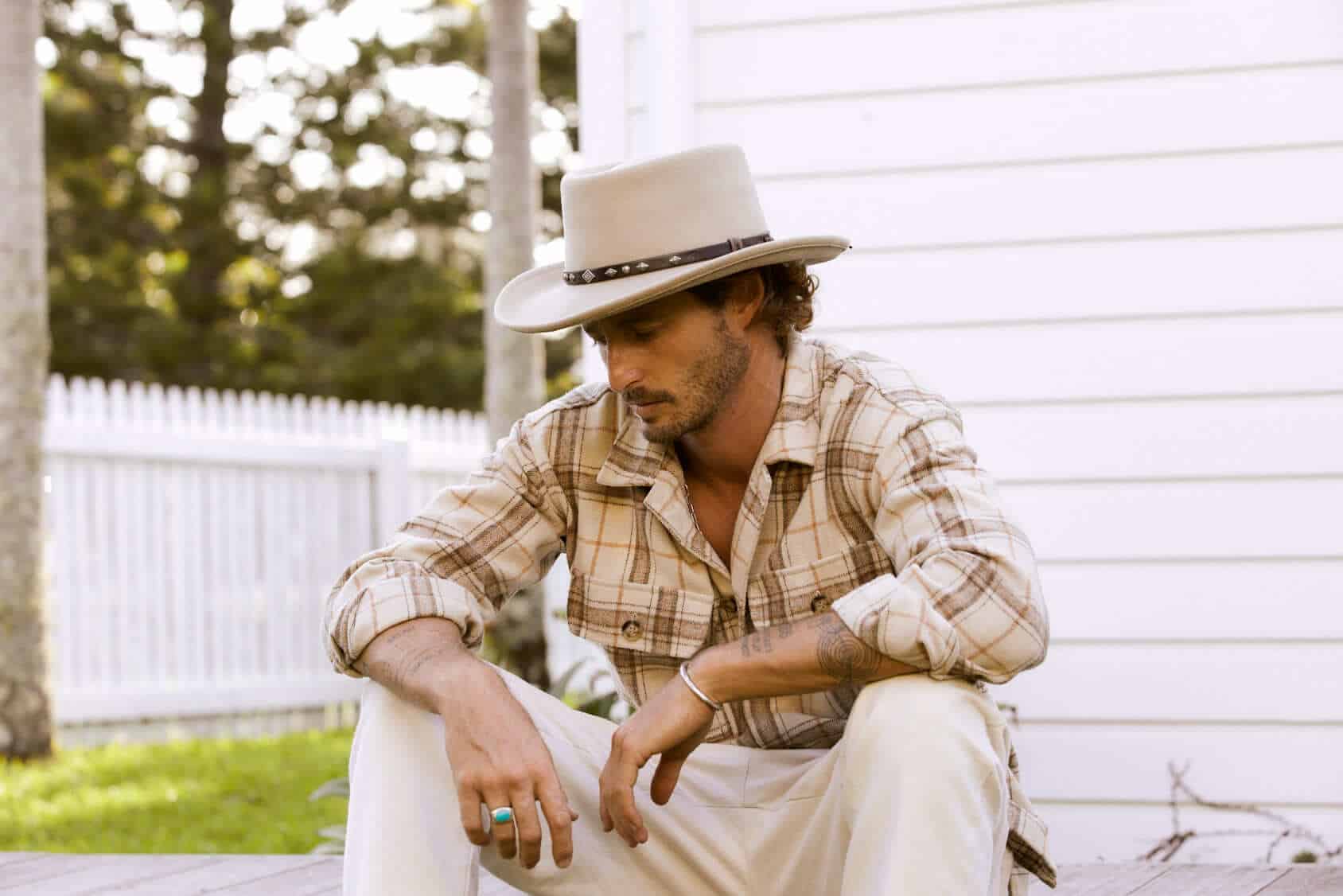 If you are an avid western enjoyer and you happen to come across one of these beauties, the only thing we can say is to follow your heart partner, and if the wind blows right, you may ride as soon as the weather allows it.
All jokes aside, if you can rock a gambler hat you just know that you NEED to wear one because not a lot of people can pull off this style but the few that do look absolutely dashing with it.
From the profile it may look a bit on the flatter and more angular side, but the front will always make you look like you're ready to ride with Billy the Kid after you've had your morning whiskey.
7. Fedoras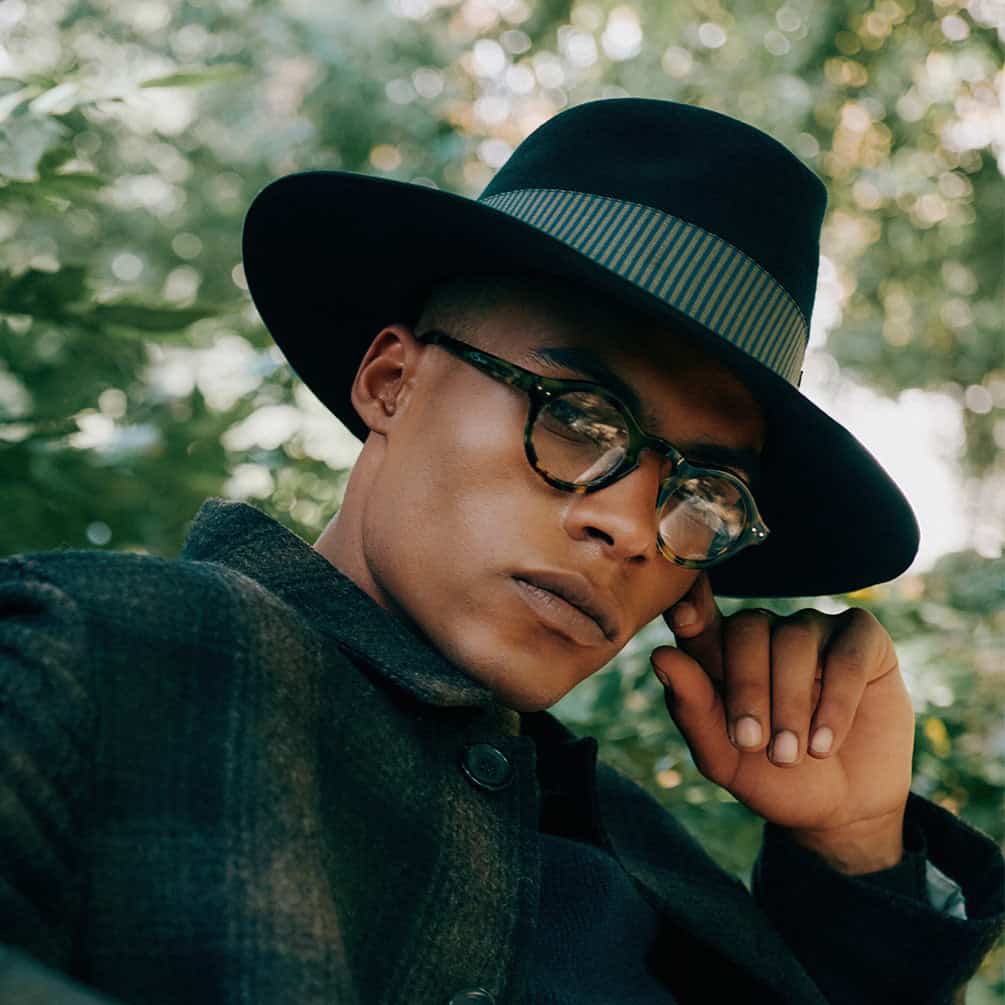 This one is definitely a hit or miss hat style, because you either look like a very respectable member of the society wearing a fedora, or you look like an absolute goof.
Regardless, if you like the gangster style from the 20s and 50s, you definitely need to get yourself a fedora and try it out for yourself.
The style also came back briefly around the 2000s when the hipsters decided to complement their vintage looks, which is why you'll often times see people wear these with strange and outlandish fits.
8. Trilby Hats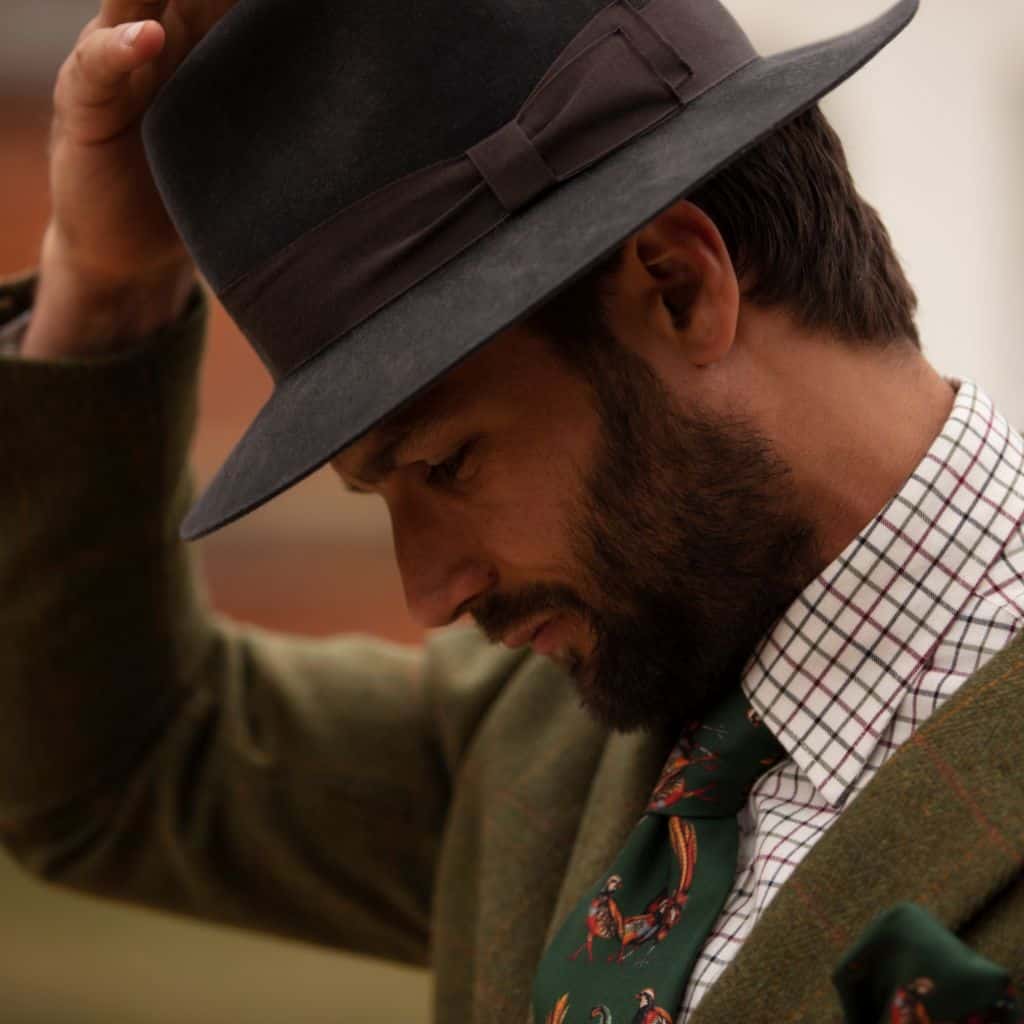 Most people would look at these and immediately think that they're just slightly different fedoras, and while from a cosmetic point of view they're not entirely wrong, the construction of the trilby hat is entirely different than that of the fedora.
For example, the trilby is usually made out of tweed or straws, and they usually have a smaller brim alongside a much taller crown than the fedora.
This makes the trilby a much more fitting option for sprint-autumn, and what's even better about it is the fact that you can also wear it on the back of your head, making for a very unique and snazzy look overall.
9. Snapback Caps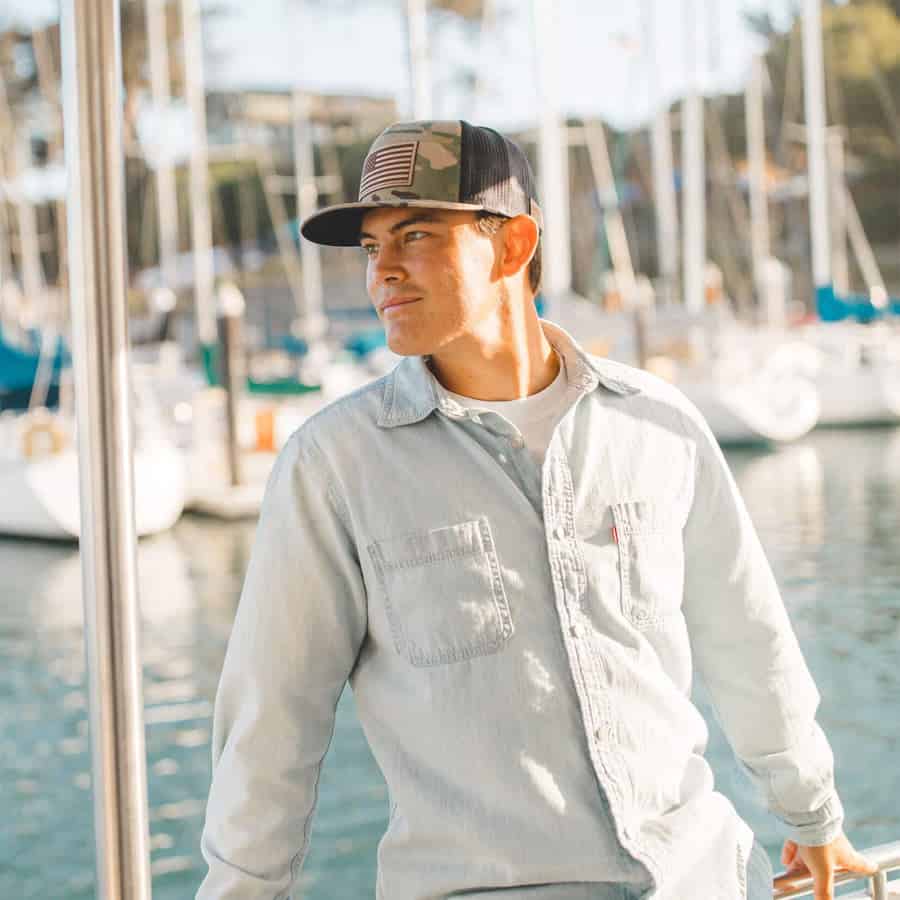 Are baseball caps not your style? Do you want something similar yet ever so different? Why not opt for a snapback instead?
The snapback made its way onto the fashion scene around the 90s, and it since evolved quite a lot, becoming a staple of both Yankee fans and just young people in general.
Anyone can wear a snapback cap and look their best, they've been worn by cap connoisseurs, ballers and fashionistas constantly over the past couple of decades, immediately making this a very trendy look that even to this day is considered to be a cool addition to your fit.
10. Newsboy Hats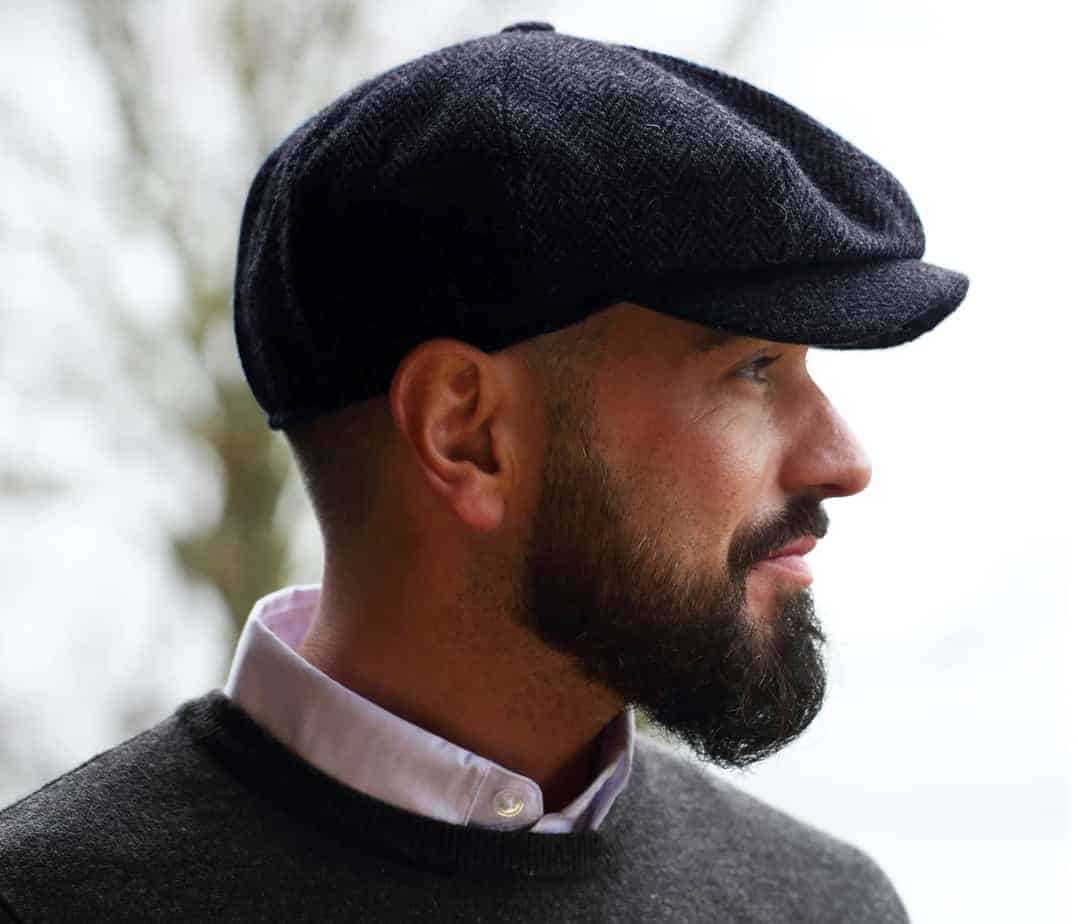 While they originally made their way onto the fashion scene around the 19th century, Newsboy hats had a huge comeback around the 2000s as one of the most stylish options you can have for any event.
Newsboy hats are very similar to flat caps, except for the fact that they're a bit rounder and they feature panels and a button on top which attaches the front of the hat to the brim.
It is practically unheard of to see a fashion house showcase their latest trends without a newsboy hat alongside a traditional looking fit, which is why so many people these days opt for this option.
11. Bucket Hats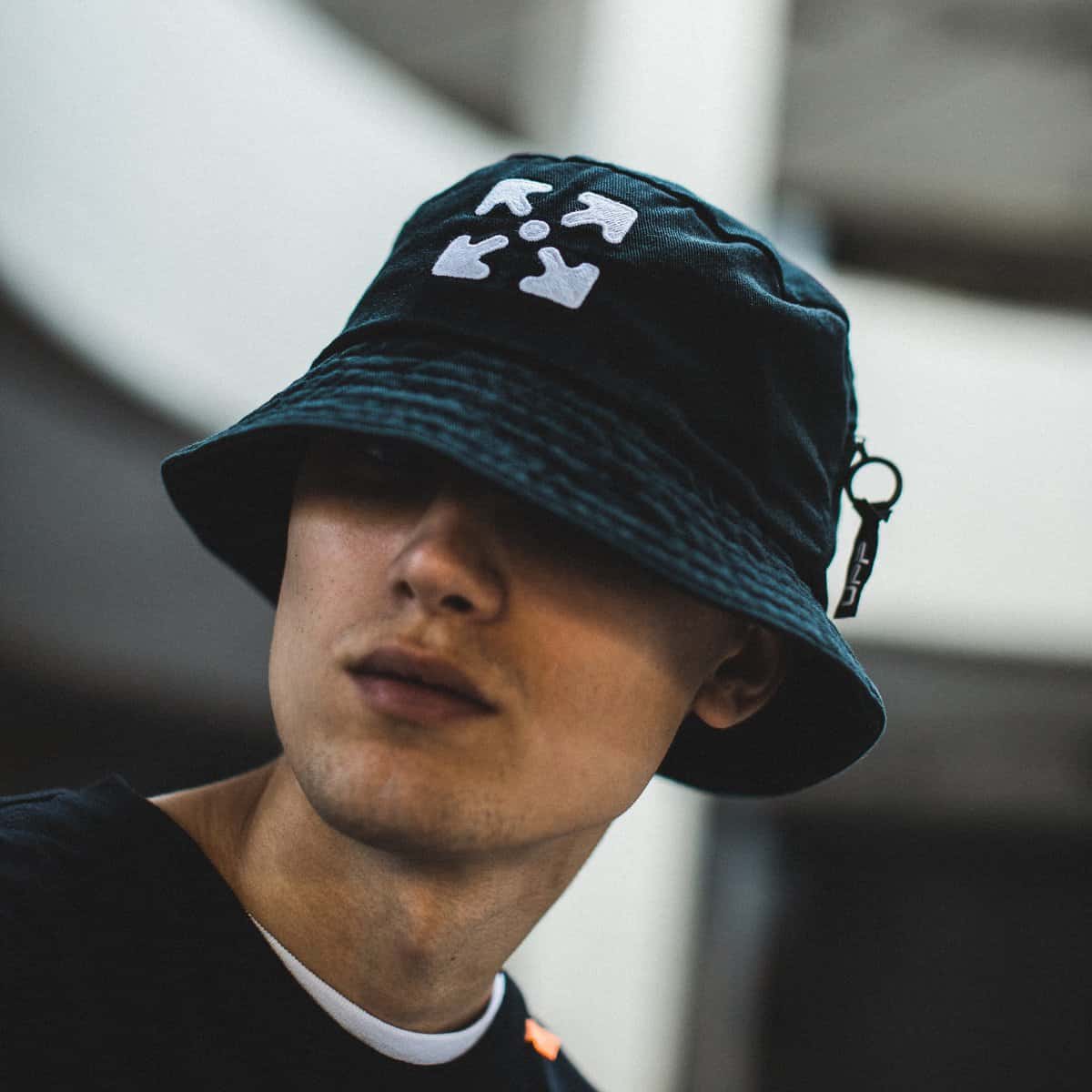 People laughed at them back in the 90s, but just like most 90s trends, bucket hats made their comeback as of late, becoming one of the top options for both musicians and skaters alike.
This used to be a humble fisherman's hat back in the day, and it was made out of simple and easy to find materials that anyone could come across.
Nowadays you'll find bucket hats being made out of heavy-duty cotton fabrics such as denim and canvas, making this an exquisite option to complement your laid-back urban look.
12. Trapper Hats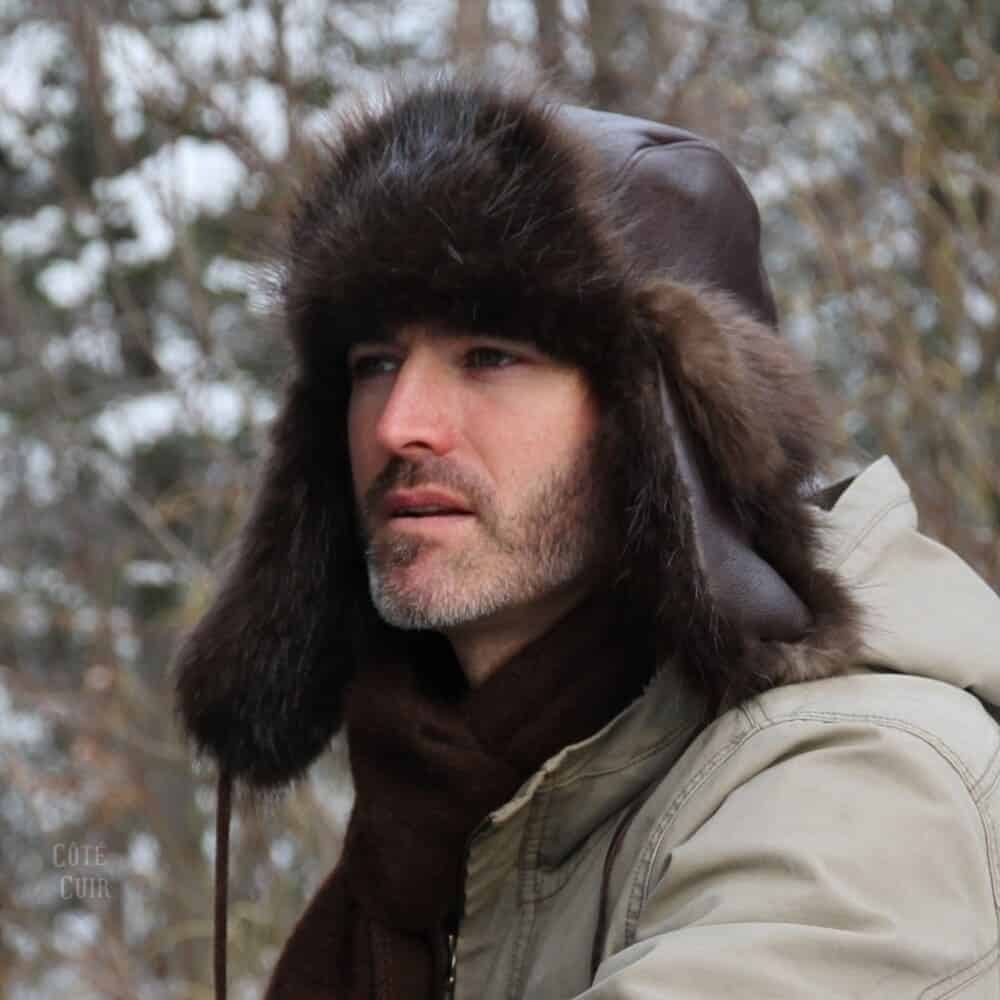 If the winter's a bit harsher than you'd like it to be, you can always just slap this hat on and you'll instantly feel your head warming up.
They're usually made out of sheepskin suede, but you can also find them made out of leather if you look hard enough.
The more modern trapper hats around also come in a variety of plaids, corduroy and a ton of waterproof materials which make them perfect during winter times.
13. Pork Pie Hats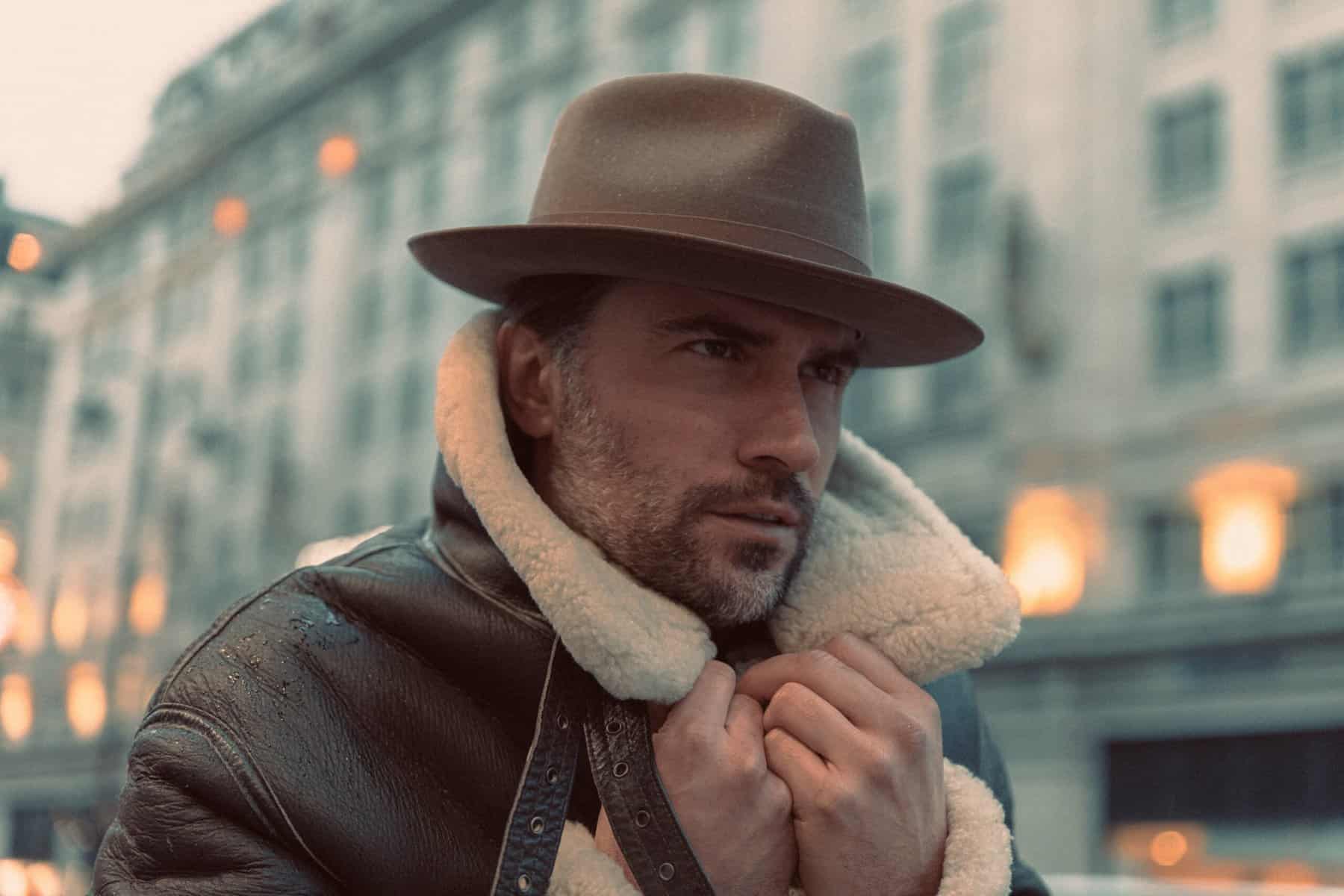 This is a must-have accessory if you're a fan of Breaking Bad, and while it was most popular back in the 19th century, it did make a comeback especially with classier outfits.
The flat top of the hat is also pinched around the outer edge, making this a very unique looking hat that, while it may not look amazing on everyone, if you can pull it off, you'll surely never want to take it off afterwards.
14. Top Hats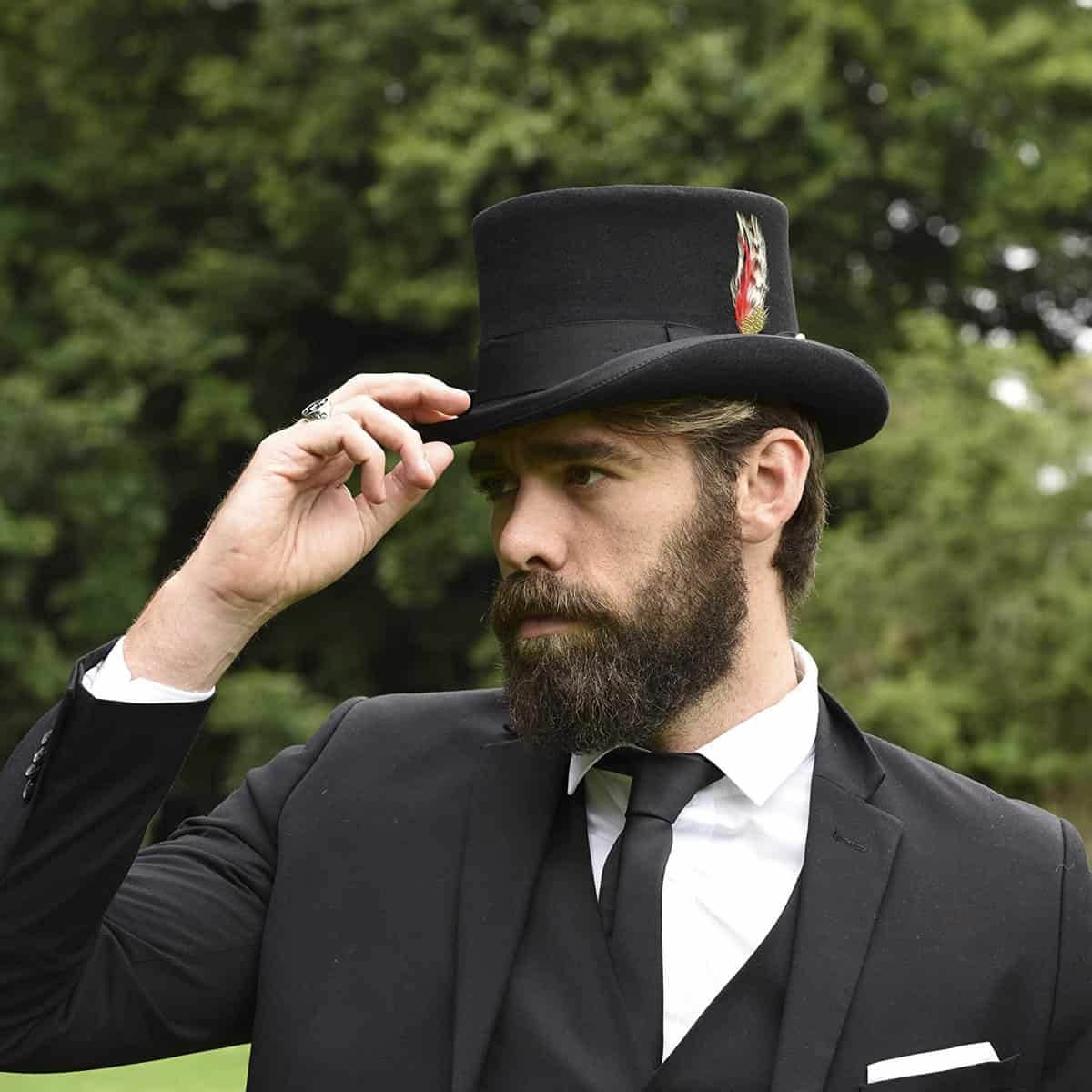 Abe Lincoln was known for three things, abolishing slavery, having a wickedly cool beard and the top hat that rested gently on his frazzled hair.
While we can't guarantee that you can grow the beard and the first feat is pretty much impossible to replicate, what you can do in order to level up your style is you can get yourself his signature top hat instead.
This is sure to make you stand out, especially if you wear it with a high-class formal suit. That combination will turn a lot of heads around we can promise you that.
15. Mariner Hats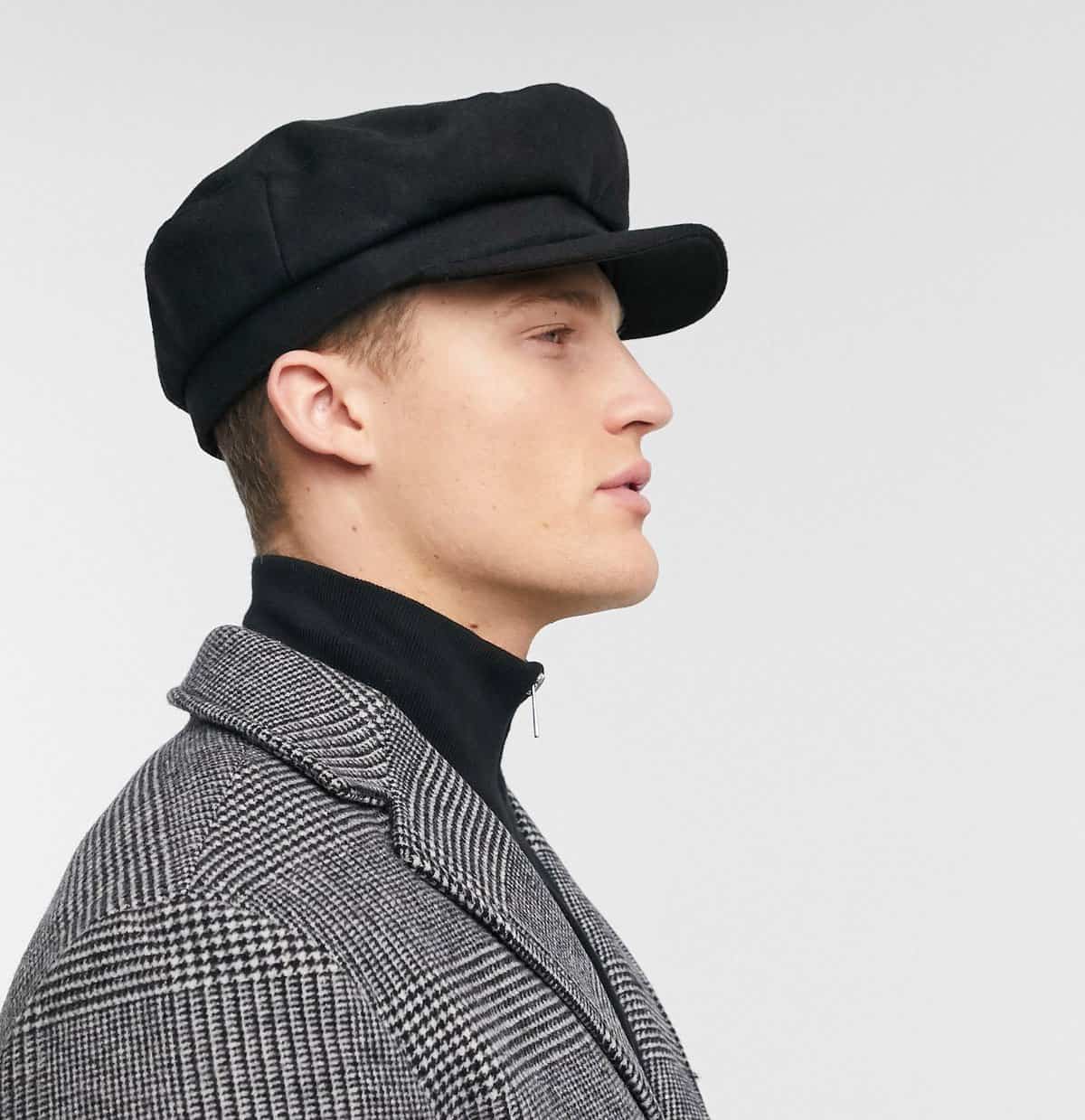 Also commonly referred to as sailor, fishermen or skipper hats, this style is definitely one of the manliest ones you can rock and that's a fact.
If you want to look your best at the barbecue weekend event, you'll definitely need something to protect your head from the scorching heat, and this will do the job nicely while also making you look like an absolute baller.
While they're not exactly in style right now, you can always just take advantage of this knowing that no one else will be rocking the same thing as you.
16. Flat Caps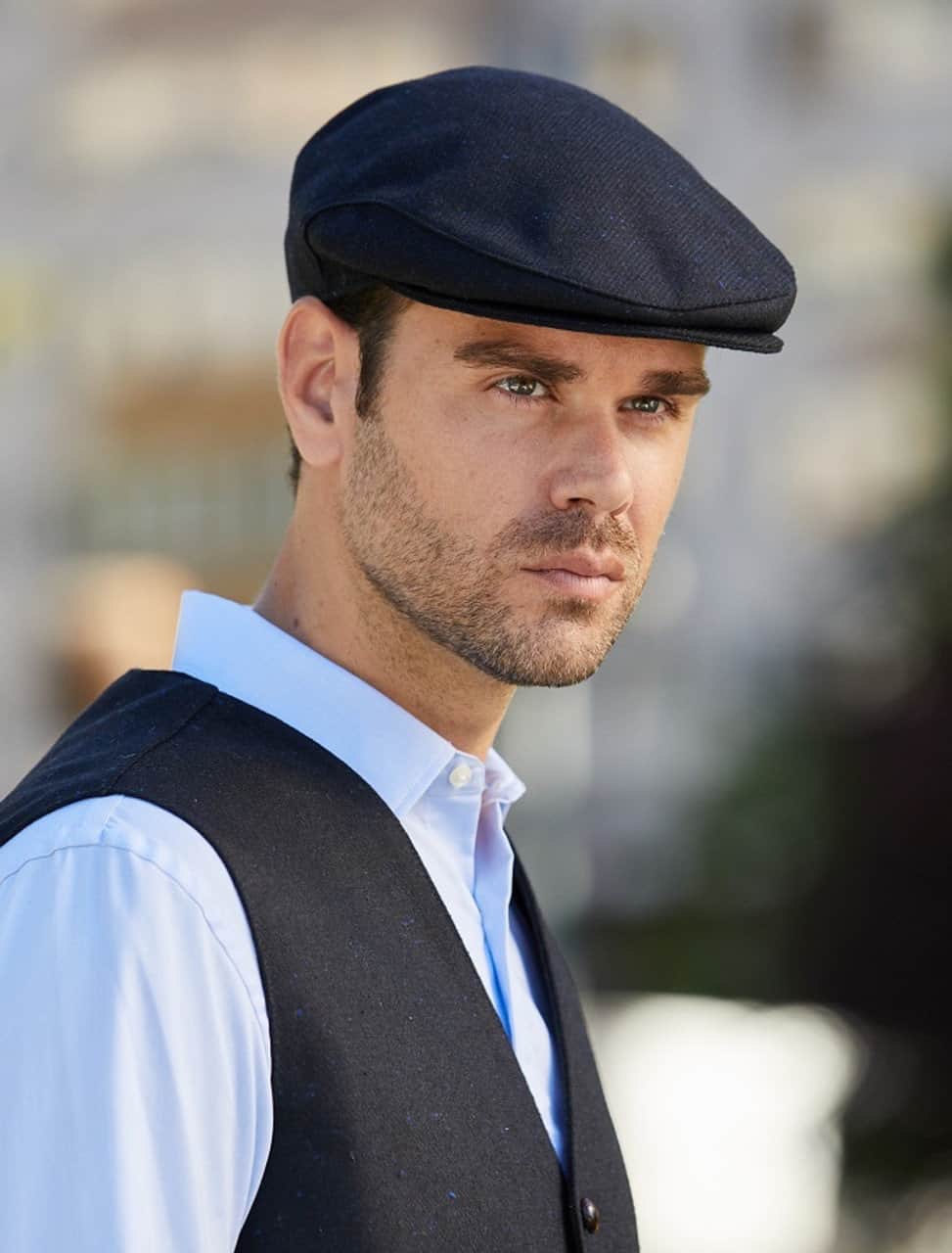 These used to be quite popular back in the 90s, although they weren't known as flat caps back then, instead they were referred to as Kangol caps.
The name came directly from the brand that popularized this style, but as the brand lost its business people found a better nickname for them.
Flat caps used to be worn by chimney sweepers back in the day, but as the times changed, they also became a very popular choice for golfers due to their ability to keep a consistent pitch even through the stiff brim.
17. Berets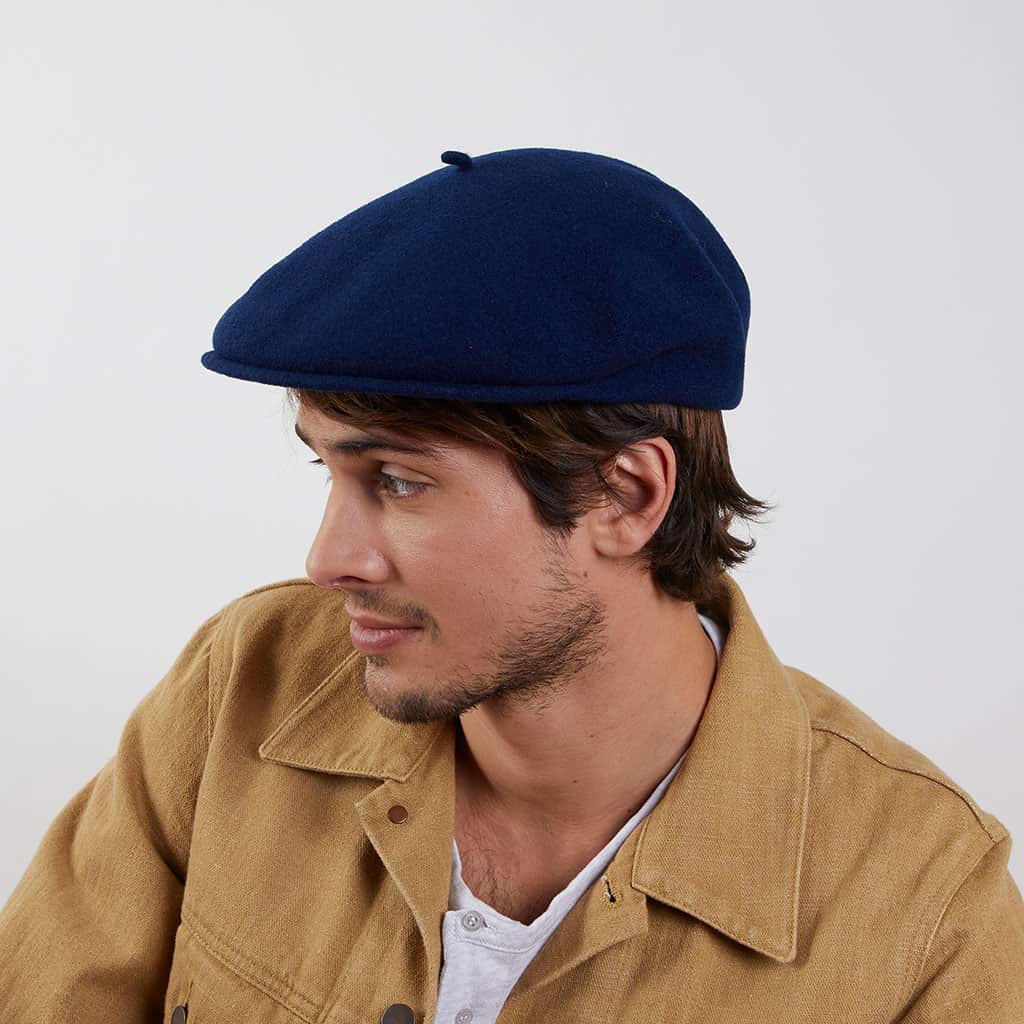 This style immediately gives off the Frenchman in the US vibe, and while that may be true for a lot of people, this traditional cap is always going to make your suit look ten times better as long as your head's shape complements the beret to begin with.
Berets are usually made out of cotton or wool, making them very flexible and easy to fit on any head size, although keep in mind that in some cases they can make your head seem a bit bigger so always try them out before you rock them.
18. Safari Hats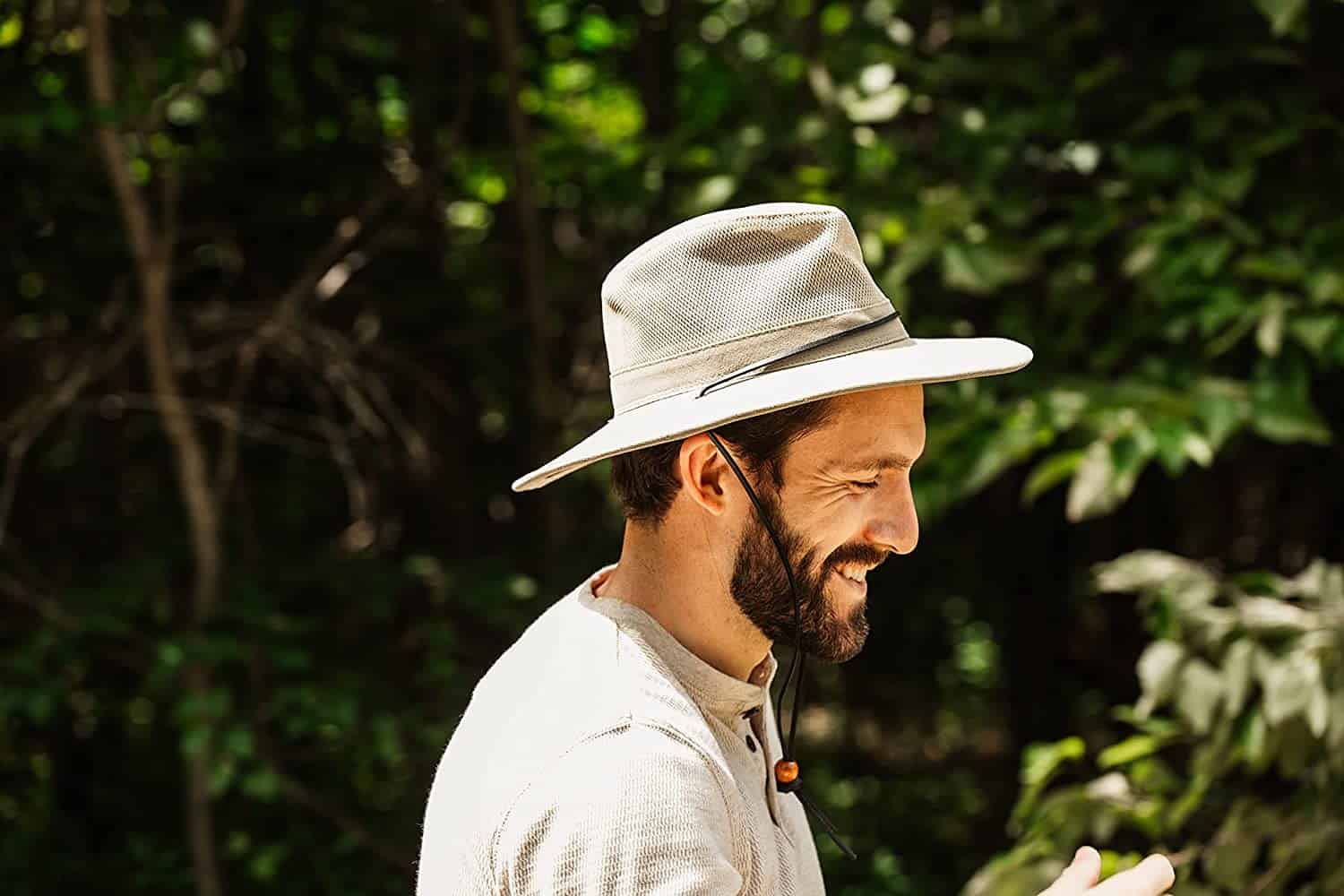 Meet the lovechild of the helmet and the cowboy hat, the safari hat is the perfect choice for formal events that take place in sunny areas, since it'll keep your head cool while also protecting your scalp at all times.
This style of hat actually borrowed a lo of its attributes from popular dress types of hats, which is why we do have to say that it is one of the more practical options on this list.
19. Brimmer Hats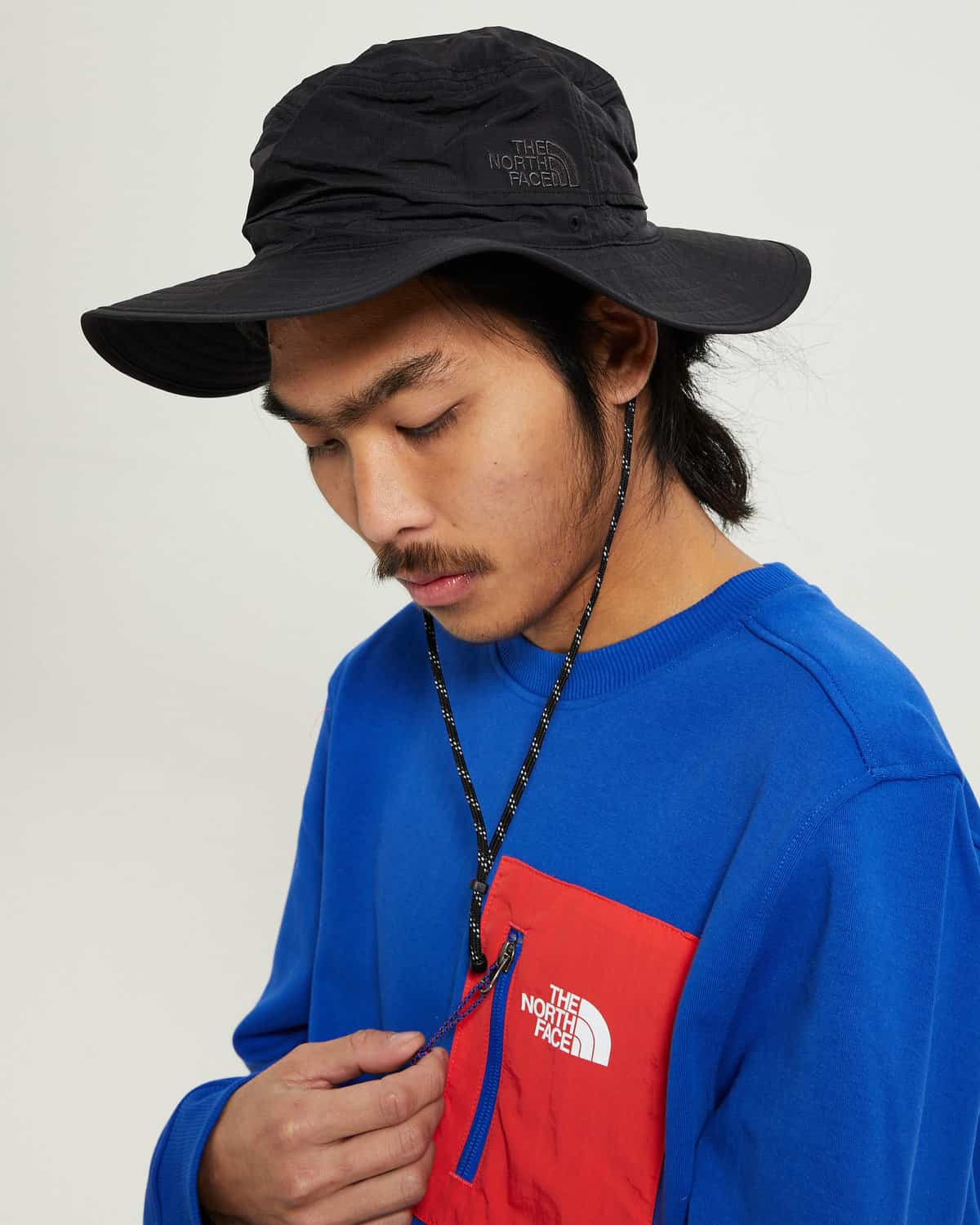 This hat was approved and even recommended by the Skin Cancer Foundation a while back, simply due to how good it is at keeping your face out of the sun's blazing heat.
So, if you're the type of person that loves to go out a lot, even during the hottest summer of the decade, you can always just put one of these on and you won't even need to put any sunscreen on your face to make sure you're protected.
20. Leather Hats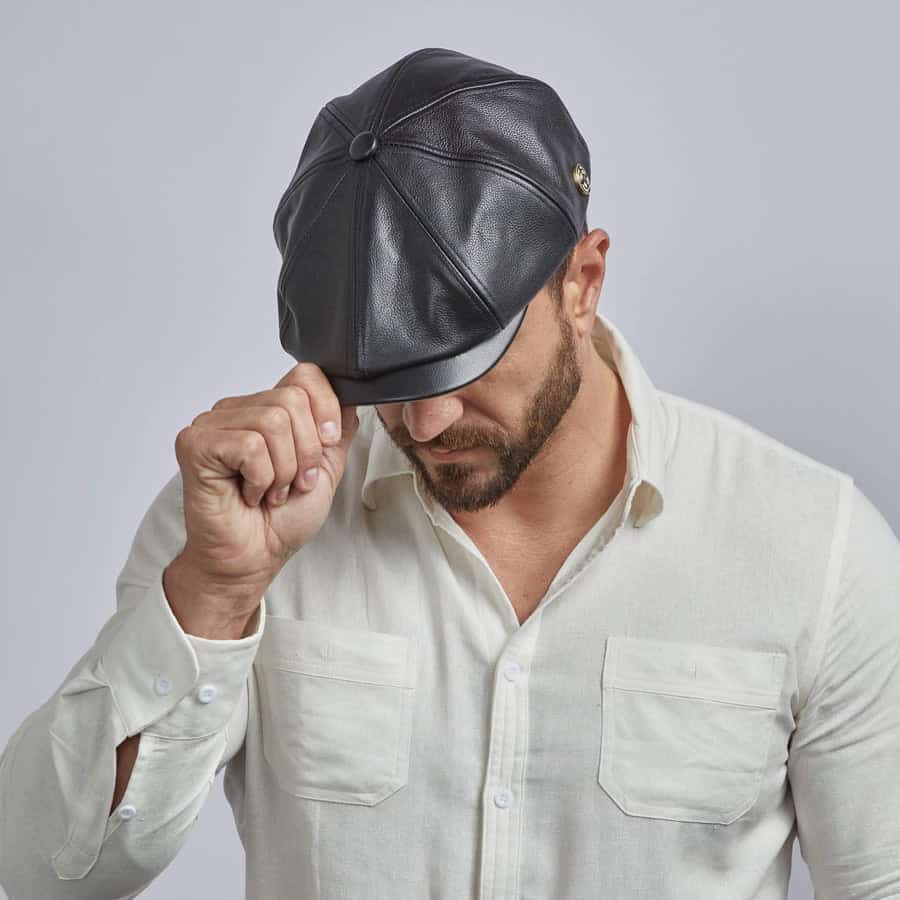 Leather hats are definitely interesting additions to your fit, and while they can look a bit strange if your outfit is not exactly meant for outdoor adventures, if you do manage to make them fit you, you'll find it harder to not put them on the next time you head out.
Leather hats are also perfect for motorcycle rides, and don't even get us started on full-leather fits because they're always going to leave an impression no matter where you go.
Conclusion
In order to find the best hat style for you, keep in mind the following factors:
The Style – This is very subjective, what works for you may not work for your friend and vice versa
The Season – This is another factor that you can't forget about because wearing cowboy hats during a harsh winter is not exactly the smartest option and wearing trapper hats during summer is going to get you a lot of strange looks
The Occasion – You wouldn't wear a trapper hat to a wedding now, would you?
The Face Shape – If you have a longer and squarer face shape you may want to op for a hat with wider brims such as cowboy hats for example, and you will want to stay as far away from beanies as humanly possible
But again, whatever fits you fits you, so never be ashamed of the hat style that you rock because as long as you feel comfortable while wearing that hat, who's to say that you shouldn't wear that everywhere you go?