We're sure you all know what a trapper hat is, but you probably never knew that's what it was called.
So we decided to get all the information and include it in a mini guide about all things you need to know about a trapper hat.
What is a Trapper Hat?
First things first, what exactly is a trapper hat? It is a round shaped hat that falls flat on your head and has ear flaps. The new versions also come with a longer piece at the back of the neck to protect you against the wind. These hats were generally made of fur, but now you'll see many other materials being used.
The hat comes with the ear flaps that have either clips or strings you can attach if you choose to. They have an outdoorsy, rugged look.
It is also referred to as "fur hat" or "Ushanka hat". Pilots and hunters also used those hats, and they are also known as "aviator", "bomber", or "trooper" hats. All versions of the trapper hats are basically based on the same design.
They are also equipped with a visor front piece that shields your face from the wind. This piece is attached to the top of the crown, otherwise it would block your view.
Ideal for the coldest months, you'll be able to be warm enough outdoors, even for prolonged periods of time. It may not be the most fashion-forward type of hat, but it is definitely practical and very warm.
Trapper Hat History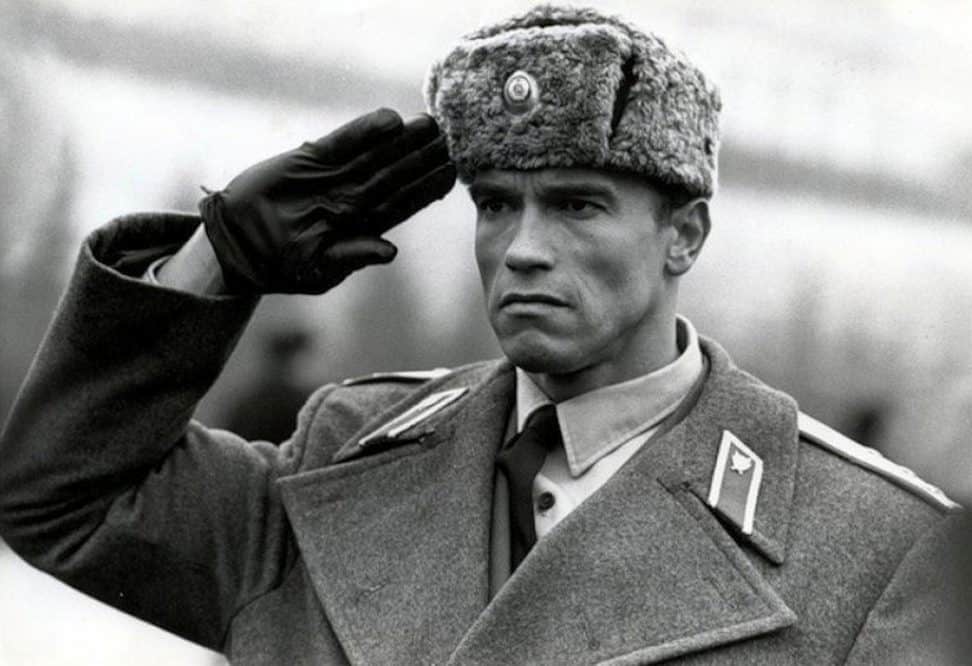 Originally, the trapper hat, or Ushanka, was a Russian type of hat that was nicknamed "chapka". It was first constructed from animal fur so it can protect your head from harsh Russian winters.
Dating back to the 17th century, hats similar to the trapper hat called "Treukh" were introduced in Northern and central Russia, as well as some of the Scandinavian countries.
In the beginning of the twentieth century, more specifically during the Russian civil war that took place between 1917 and 1922, the hats were made part of the soldier's uniforms. The ruler of Siberia at the time, Aleksandr Kolchak, imposed the round crowned hats with the ear flaps to be worn by those on the front lines.
The reason for the decision is that many soldiers died from cold exposure during the Winter War against Finland, which took place a few years prior. Hence, the Red Army adopted the Ushanka hats as part of their standard uniforms.
Finland followed suit, and created the Turkislakki M36, a similar version of the Ushanka for their soldiers. This hat proved to provide them with better protection against the cold. Even up to today, Finnish defense forces and the German police have adopted the Ushankas as part of their uniforms. Even in China, the People's Liberation Army uses this hat as part of their winter uniform, but they refer to it as "the Lei Feng hat".
Fighter pilots started using them in the unheated, open cockpits of their planes.
After the Russians introduced this hat for their soldiers, armies from the US and Canada followed suit.
But in the US, the Ushankas were imported only after the fall of the former Soviet Union, or 1991. Before that, Alaskans had their own version of the trapper hat. It was very popular with hunters in those Northern regions of North America.
With time, most northern cultures, including Indigenous peoples of Canada, have developed their version of the Ushanka.
In our current times, those hats have undergone quite a transformation.
The Evolution of the Trapper Hat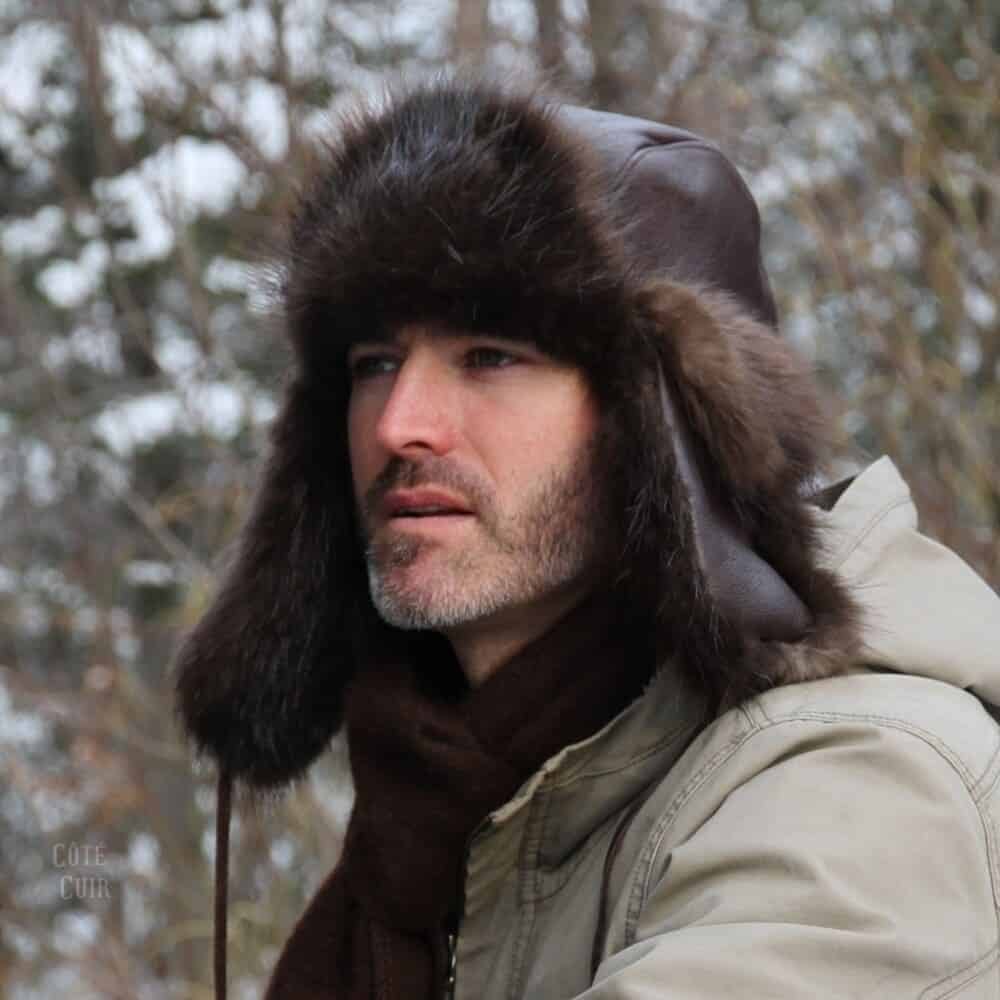 Traditionally, the trapper hat was designed to be a men's hat, but by the late 20th century it became a unisex hat.
Originating more than 500 years ago, the current version is a little more fashionable, and it comes in a variety of materials. Especially since many companies do not practice animal cruelty any longer.
Unfortunately, centuries ago, animals were used for many purposes, and everything from the meat to the organs, to the fur was exploited for man's convenience. Or necessity, more likely.
But we've evolved quite a bit since then.
The Current Version of the Trapper Hat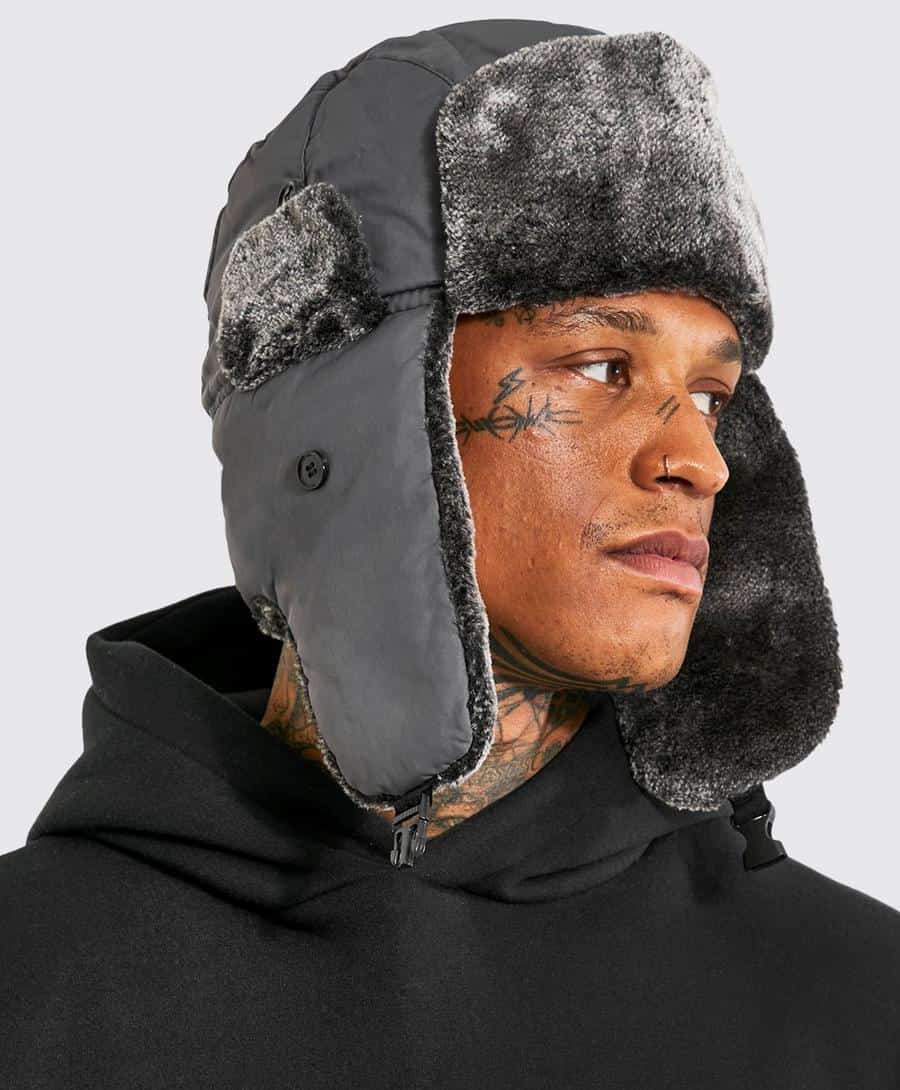 Back when they were first introduced, trapper hats were mostly made from shearling sheepskin, in either the leather or suede varieties. They were trimmed with furs from animals such as rabbits, coyotes, foxes, minks, or racoons. Now, the hats are mostly constructed from manmade waterproof fabrics, or corduroy and plaid.
But the common denominator in all trapper hats are a tougher outer layer and a soft interior, which is typically extra warm. Another characteristic, beside the long ear flaps, is the long nape at the back of the neck, which protects against all the elements.
What to look for in a Trapper Hat?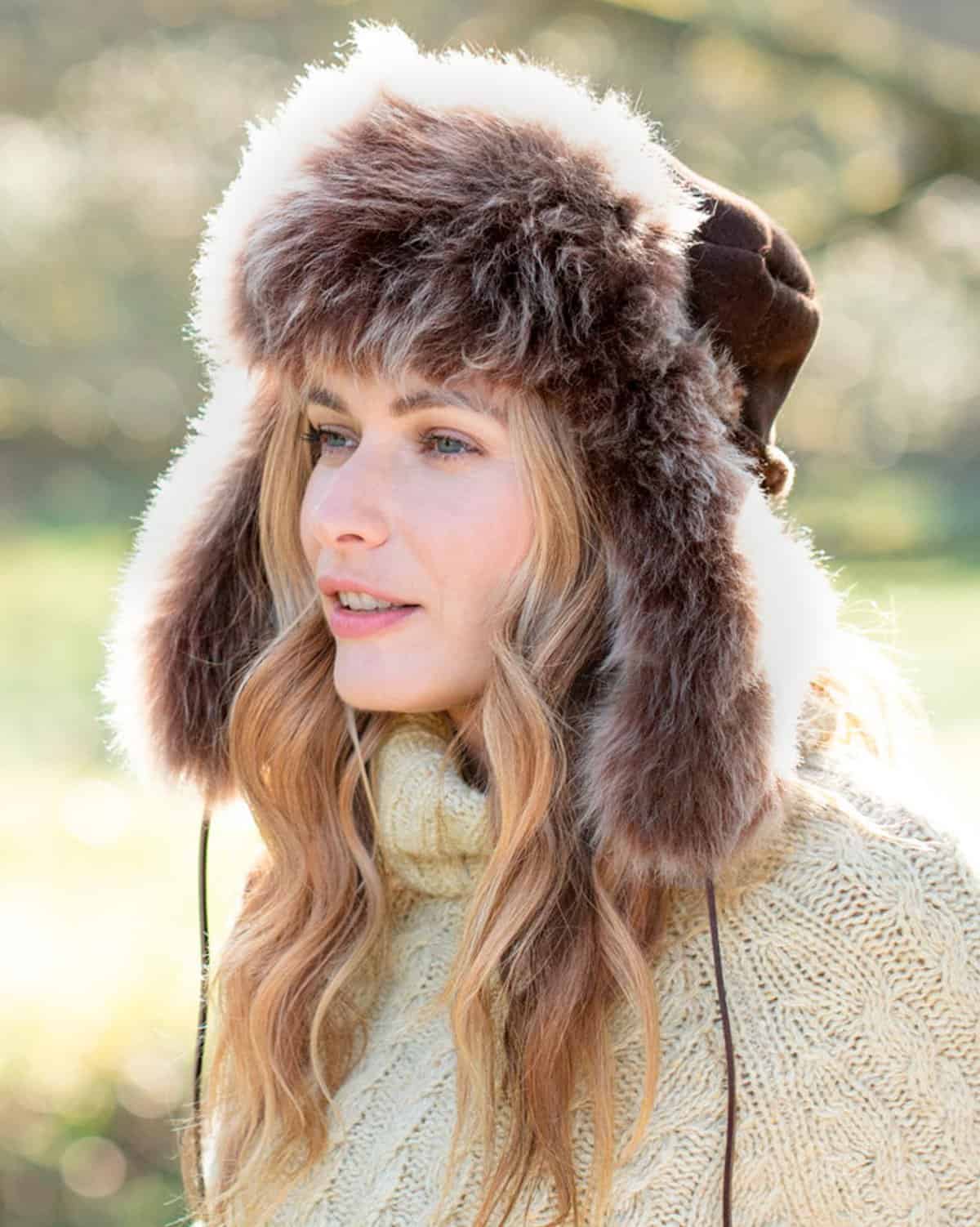 When you're buying a trapper hat today, you're most likely getting it for fashion purposes or recreational activities. So your needs might not be as extreme as if you were living in the Northern Territories, for example.
But there are still a few considerations to keep in mind when shopping for a trapper hat. Let's take a look.
Color
This category is subjective, and it really comes down to your personal preference. But in order for the hat to match all of your outfits, a neutral color is best. Choose natural colors in the browns and grey family, or even greens.
Black is fashionable, trendy, and will work in any situation. If you prefer some color or patterns, red plaid is a classic that will never go out of style.
If you're solely thinking of using the trapper hat for hunting, a bold orange or camouflage are also popular options.
Interior Material
Ranging from synthetic materials to wool and cotton, the interior material used for the traditional trapper hats was fur. Animal fur is the warmest available, but it is used less and less.
You might be able to find some of these hats at second hand or consignment shops if you're really interested. But it's hard to find newly manufactured ones that are made from fur.
Exterior Material
For the exterior material, it is easier to find hats that have at least leather or fur trims. However, the largest part of the hats are rarely crafted from those materials. Faux fur or water-resistant materials are a more ecological and practical option.
Types of Trapper Hats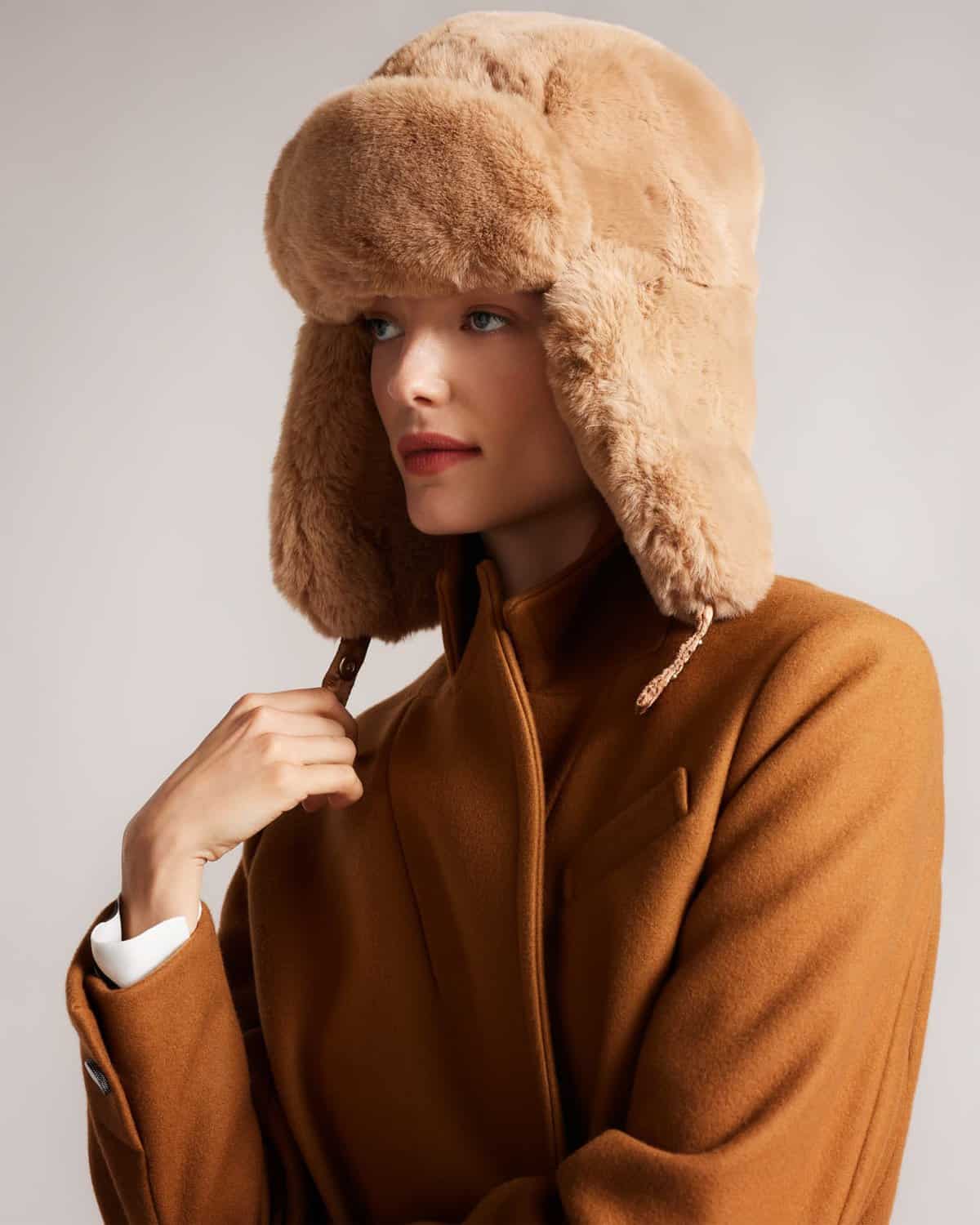 There are a few types of trapper hats you can find today on the market. Here are a few examples:
Camo trapper hat – Ideal for hunters, or those who like to spend time on outdoorsy adventures.
Eskimo hat

– They are generally constructed from genuine rabbit fur trim and lined with a soft, quilted material.

Lumberjack hat

– The typical red plaid lumberjack model was initially created to stand out in the woods.

Fur trapper hat

– This is the original trapper hat that started it all. Made from animal fur, today there are versions that are made mostly from faux fur.
Popular Uses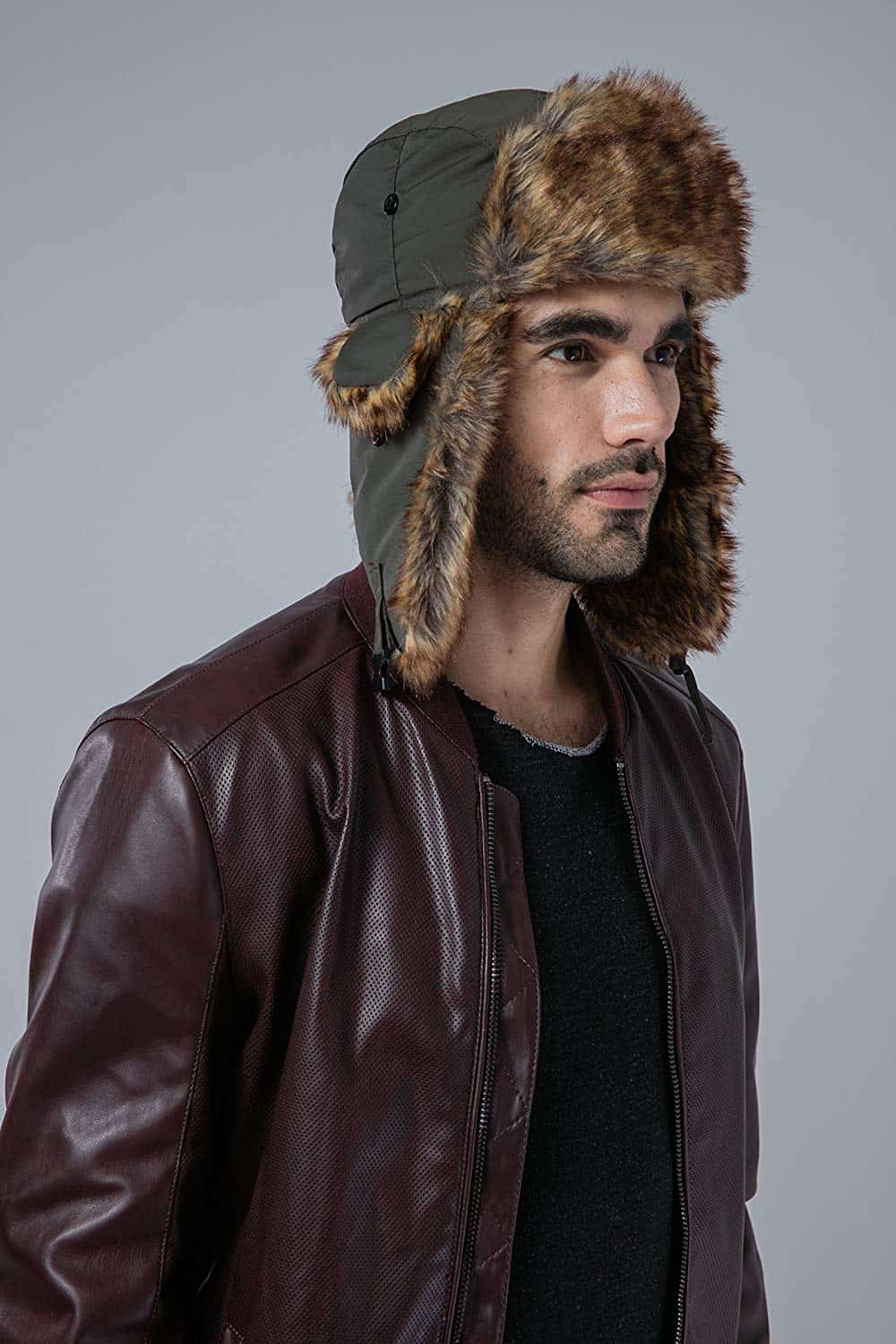 As we previously mentioned, trapper hats have changed the way they were used throughout the years. But in our day and age, these hats still have a few uses. They're not solely a fashion statement.
Hunting is not as popular an activity as it once was, but the trapper hat is still hunter's headwear of choice.
Skiers and other winter sports enthusiasts also like this particular style, as it helps shield the wind and cold when they're out on the slopes.
Trapper hats are also the accessory of choice for people that work outdoors in colder temperatures.
These are the most common uses for the trapper hats, but they can also be used simply for your daily commute, especially if you really like the style.
Now that we covered pretty much all the basics as far as trapper hats are concerned, let's show you a few options that are available to buy right now, in no particular order.
10. YMC Trapper Hat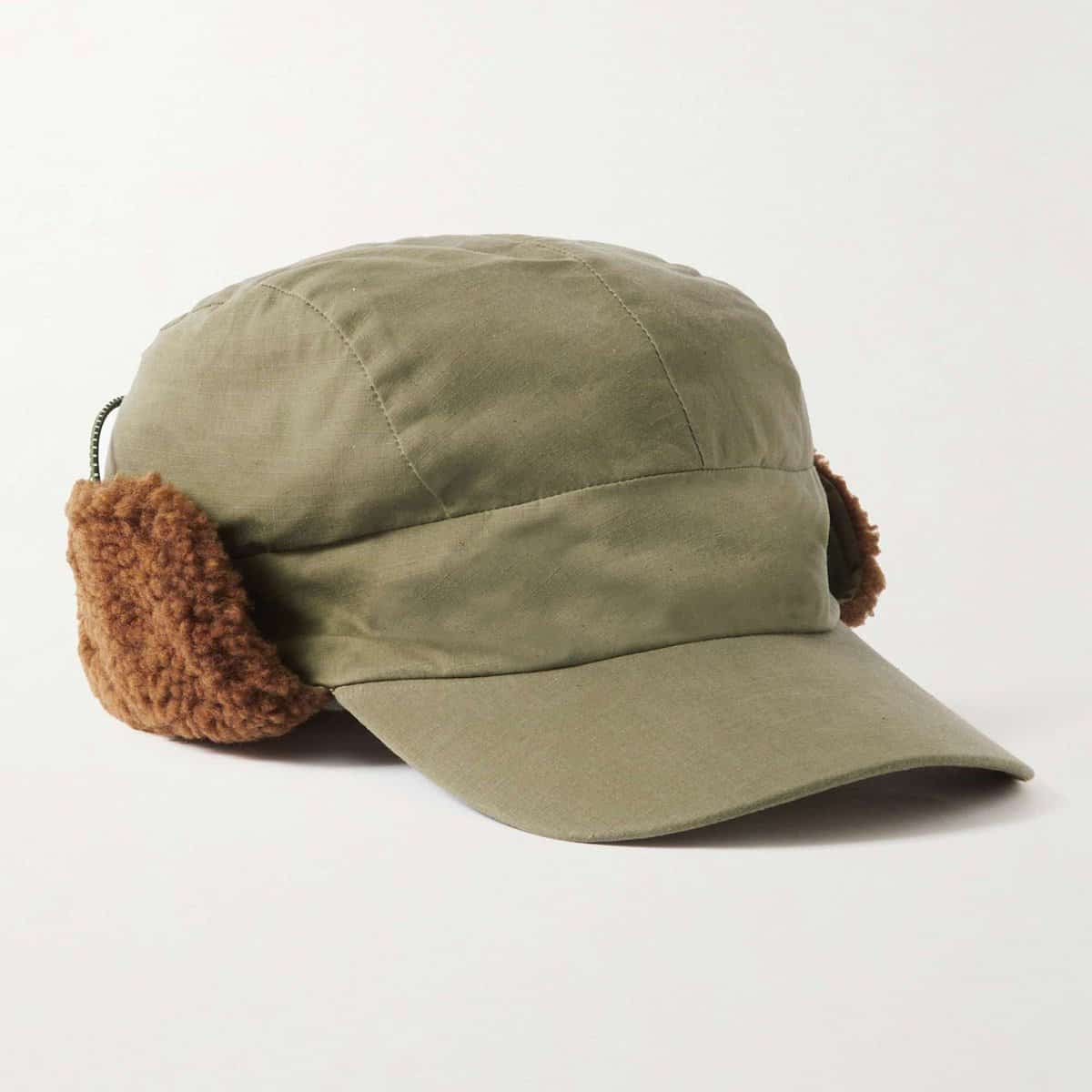 The brand YMC, short for You Must Create, brings you a contemporary and creative take on the classic trapper hat. Made from organic cotton, it is insulated with faux shearling trims.
It resembles a baseball cap plus the ear flaps, and it can be used mostly for fashion purposes. We wouldn't recommend it for venturing out on the harshest winter day wearing it.
9. A Kind of Guise Trapper Hat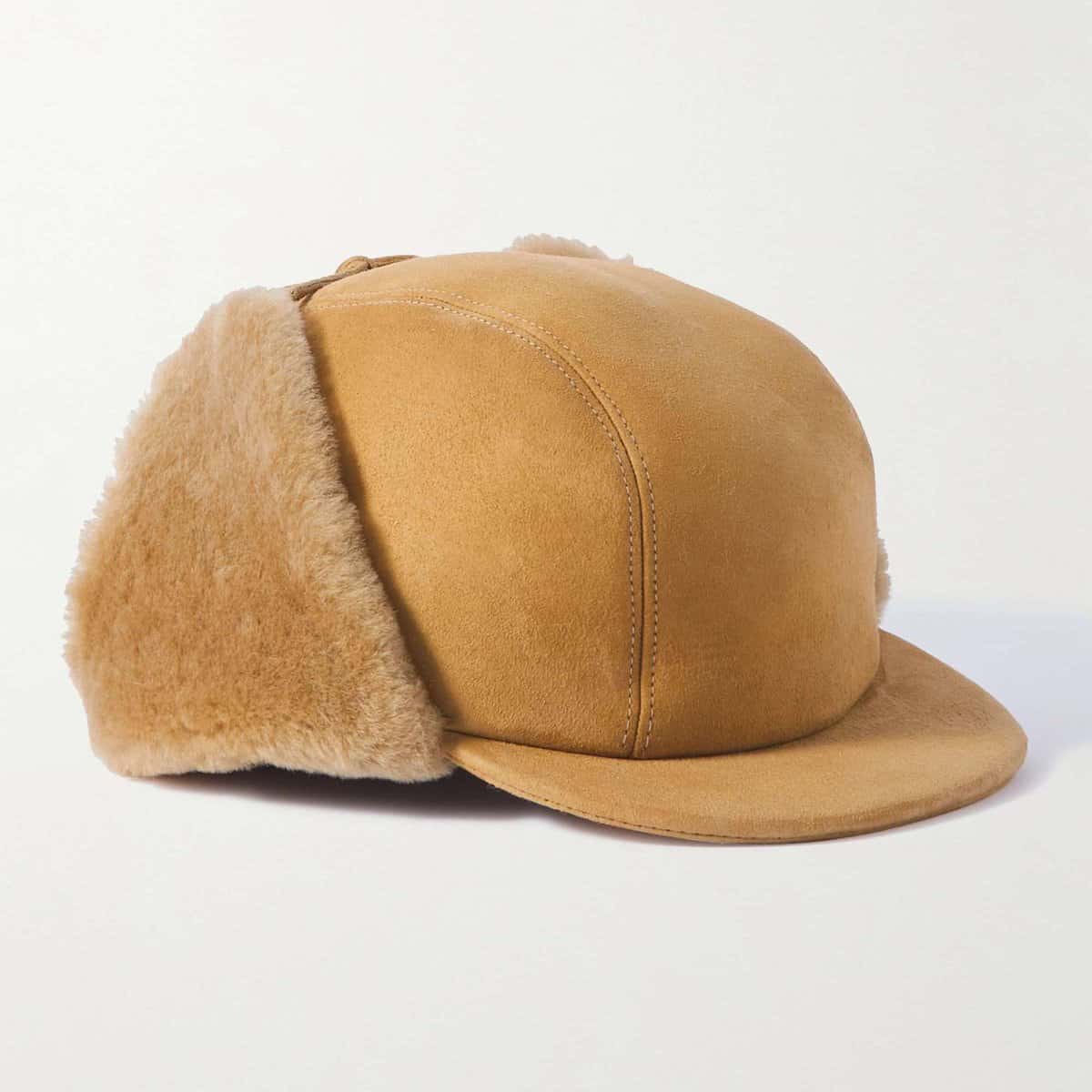 This German brand brings customers a variety of trapper hats made from great quality materials. This particular model is especially crafted with meticulous care from a plush beige shearling material that suits anyone.
The fluffy lining, made from lamb shearling, feels so cozy and soft, you won't want to take it down.
8. Nathaniel Cole Faux Fur Trim Aviator Trapper Hat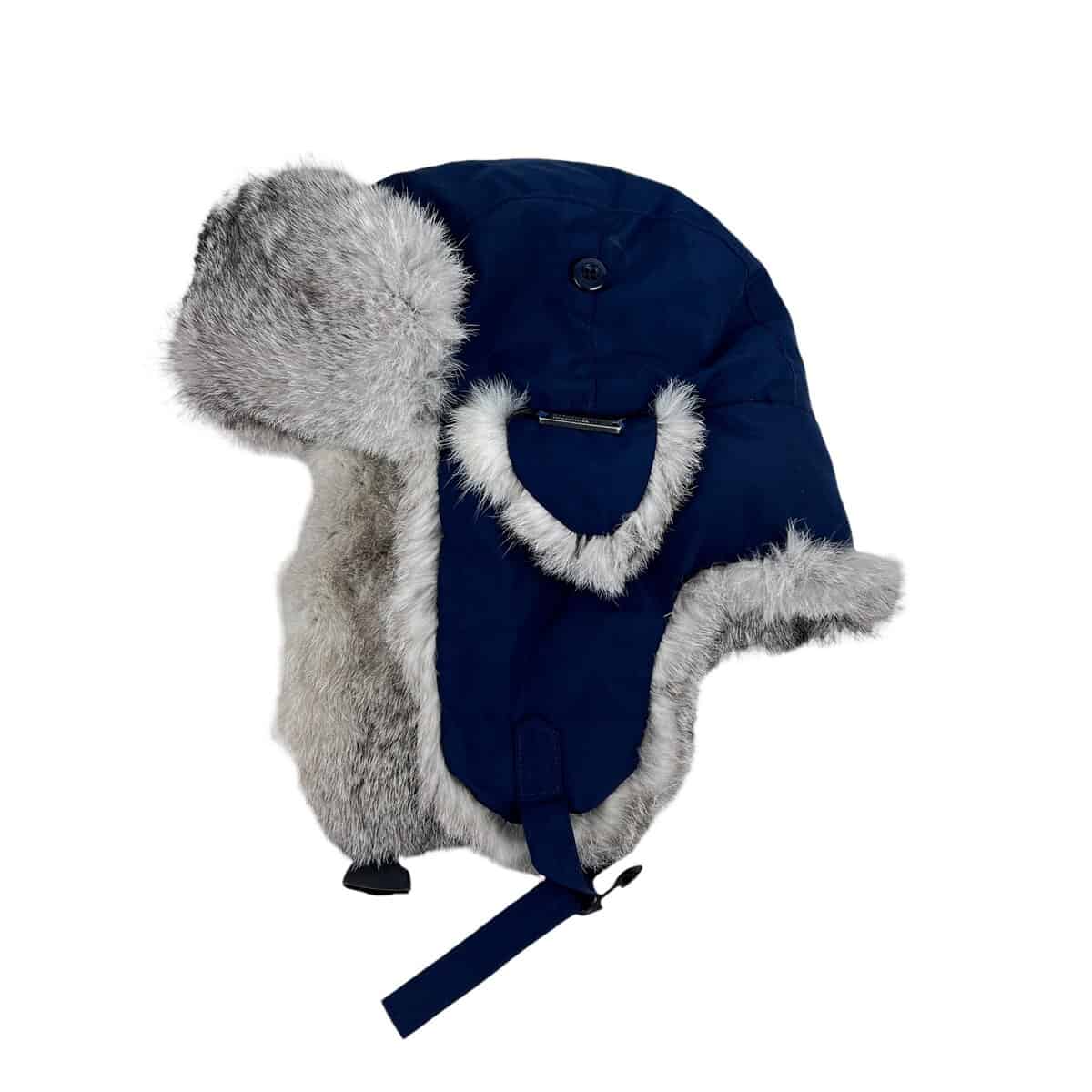 This trapper hat from Nathanial Cole resembles the old-style aviator hats pilots used to wear back in the day. Crafted from waxed cotton and trimmed with faux fur, the lining is made from a breathing polyester.
The leather look-alike chin strap is detailed with a D-ring closure and antique brass finishes.
7. Lululemon Quilted Unisex Trapper Hat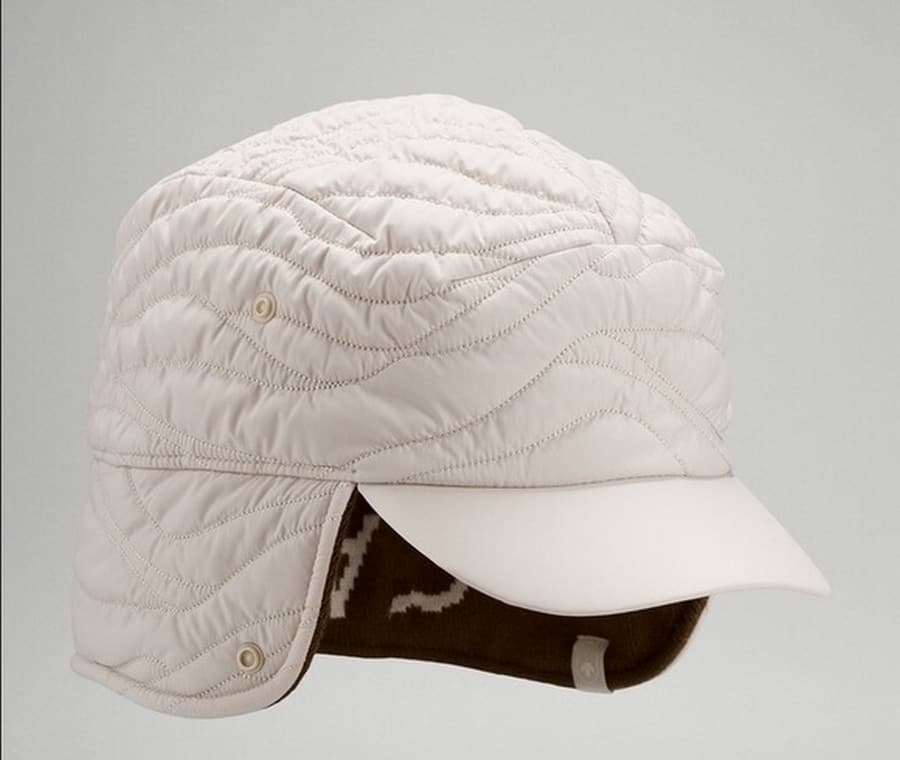 Designed for runners, this trapper hat from Lululemon caters to both men and women. Made from a Glyde fabric that is windproof and water repellent, it is insulated with a quick-drying fleece material that is cozy and warm.
The ear flaps fold down when it's cold outside and when the temperature rises, you can snap them up.
6. Columbia Winter Challenger Trapper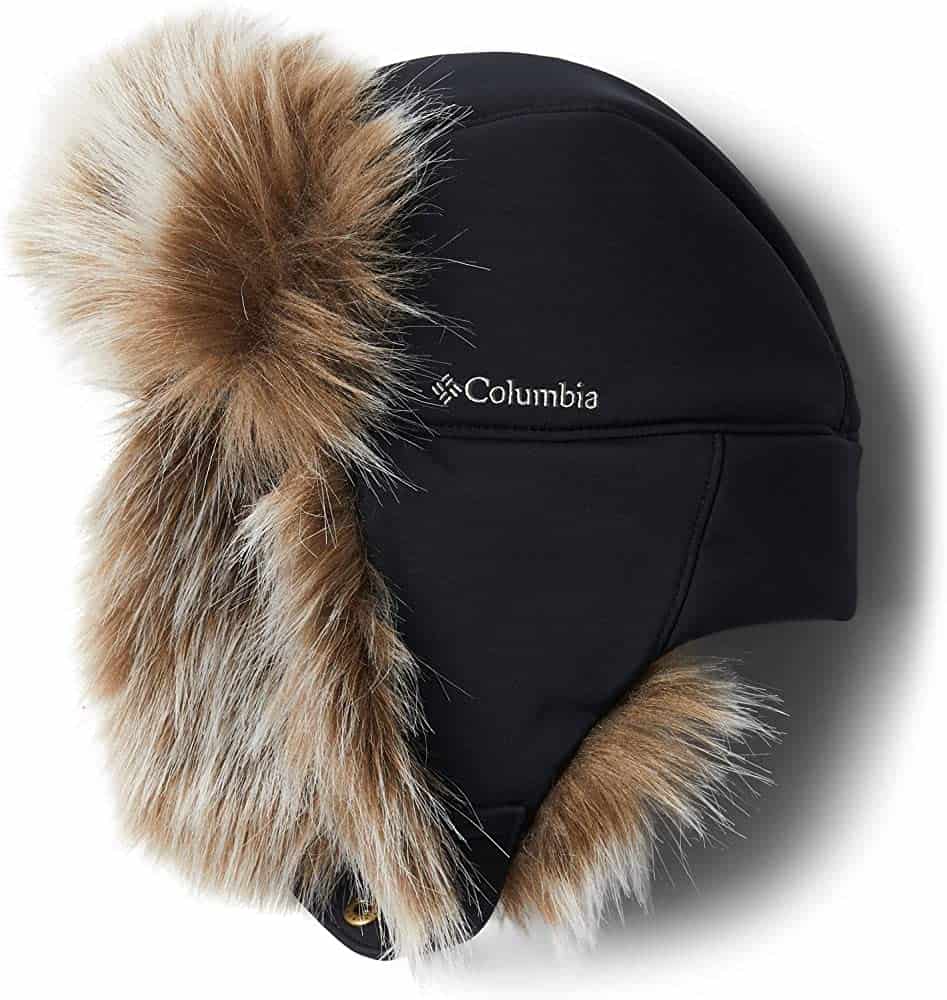 This stylish trapper hat is one of the most popular models in North America. Very affordable, it checks most boxes. Made from an exterior Omni-Shield material that repels water, it is insulated with a faux fur lining.
It can be used in a variety of ways, and suitable for most outdoor activities, no wonder it is one of the best selling trapper hats you'll find today.
5. Tilley Arctic Aviator Hat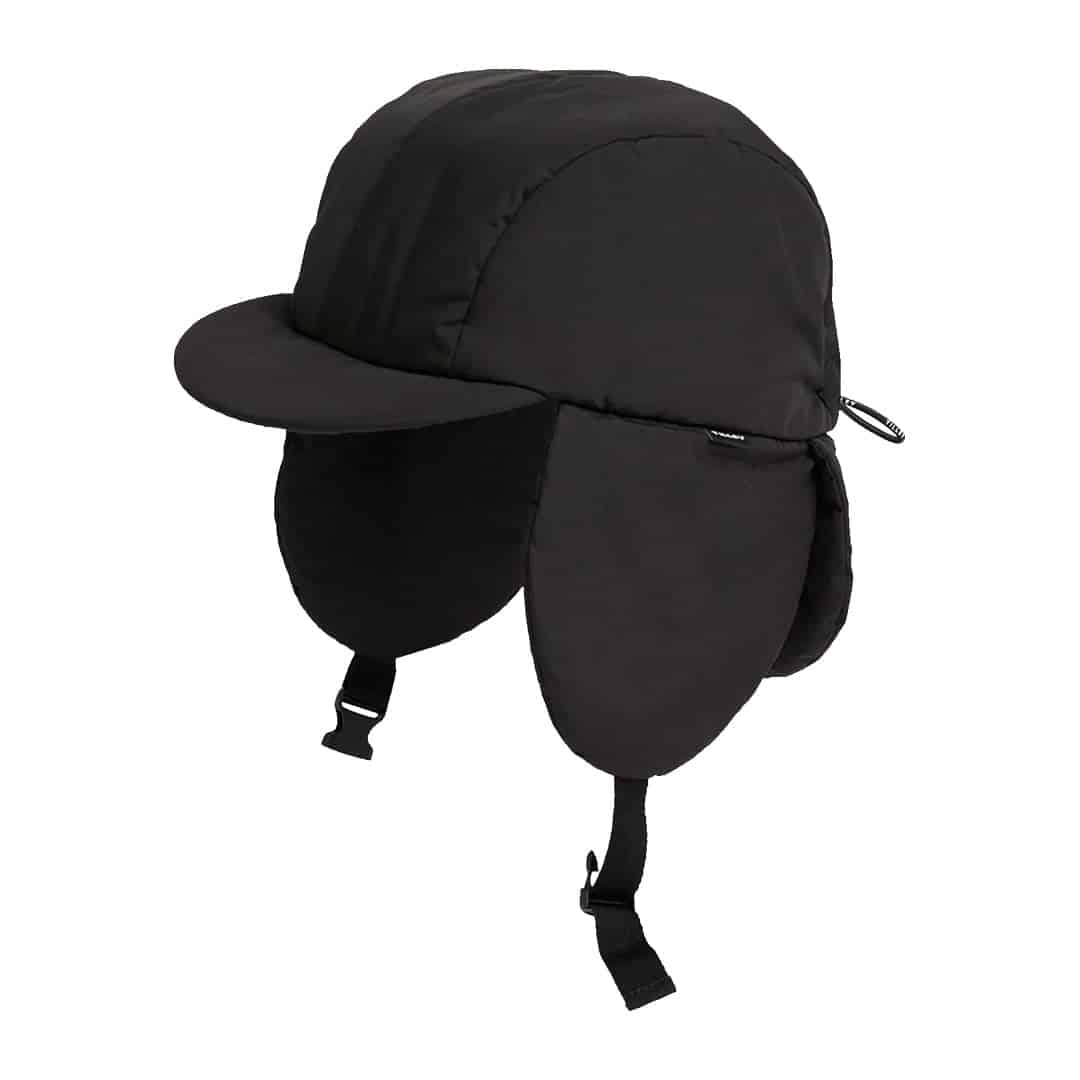 You will remain protected from the elements with this classic aviator style hat that is designed to perform well in rain and snow. The Italian Thin Down insulation is breathable, light, natural, but most of all, environmentally friendly.
The ear flaps can be worn down for maximum warmth, or buckled up with the straps for extra ventilation.
4. Herno Laminar Trapper Hat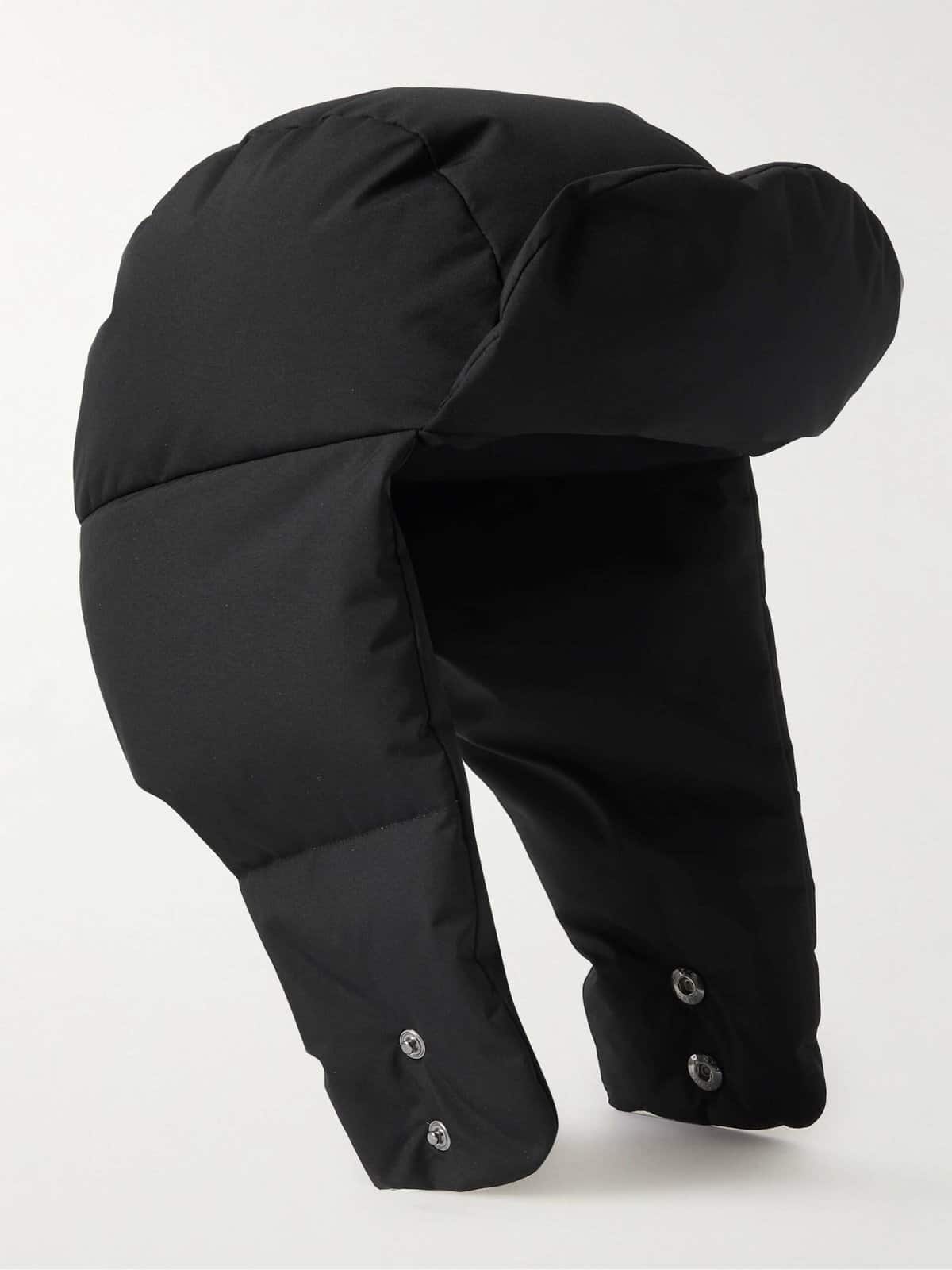 Made from a durable, weather-resistant and technical Gore-Tex material, this trapper hat from Herno Laminar is a classic, timeless model. Padded with insulated down material, you know you'll be shielded from the harshest temperatures.
Plus, it looks kinda cool. So, overall, it's a trendy addition to your winter wardrobe.
3. Eddie Bauer Superior Down Trapper Hat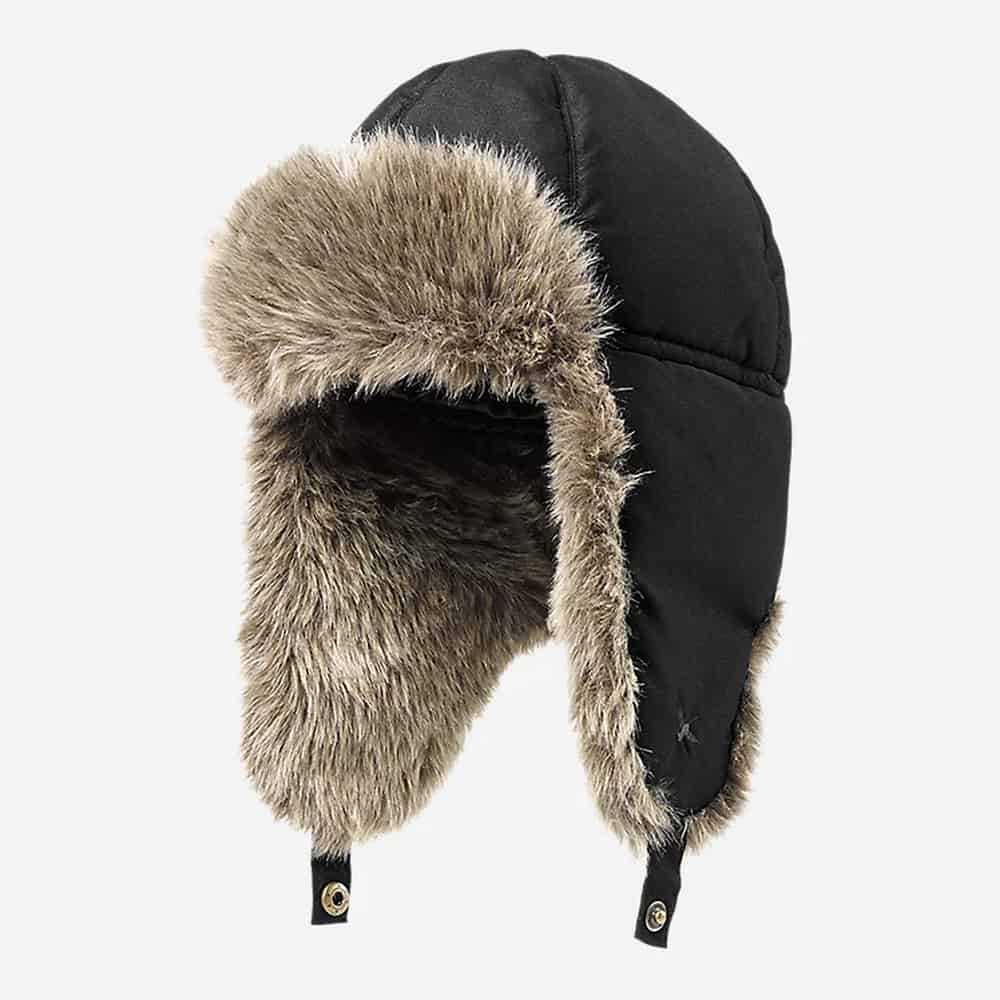 This trapper hat from reliable brand Eddie Bauer will see you throughout the cold winter months. Great for any outdoor activity, it is a good option for your weekend adventures as well, plus it's reasonably priced.
Constructed from a water-repellent acrylic/polyester shell that sheds moisture, it is insulated with a Premium Down filling that keeps your head warm. The ear flaps are lined with a faux fur that feels soft on your skin.
2. Marni Trapper Hat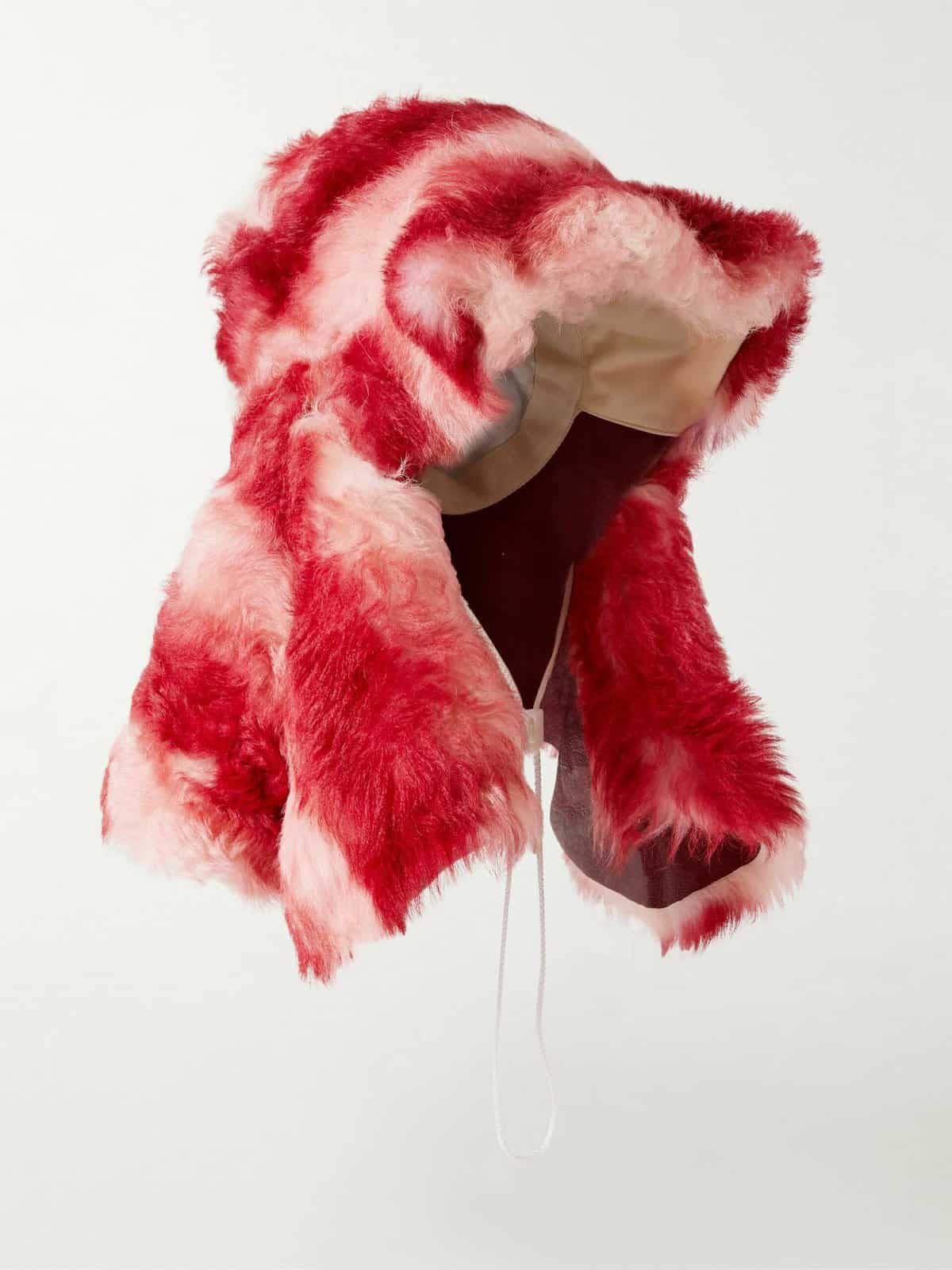 For the guys with a big personality, this bright red, fun hat from Marni will certainly get you noticed. Crafted in Italy from pink and red lamb shearling, it is insulated with a blend of polyester and viscose lining.
If you want to make a fashion statement, you picked the right brand to make your style shine. If you're a fashionista, you know Marni is into bold, loud designs that only a few creative types can pull off.
1. Outdoor Research Frostline Hat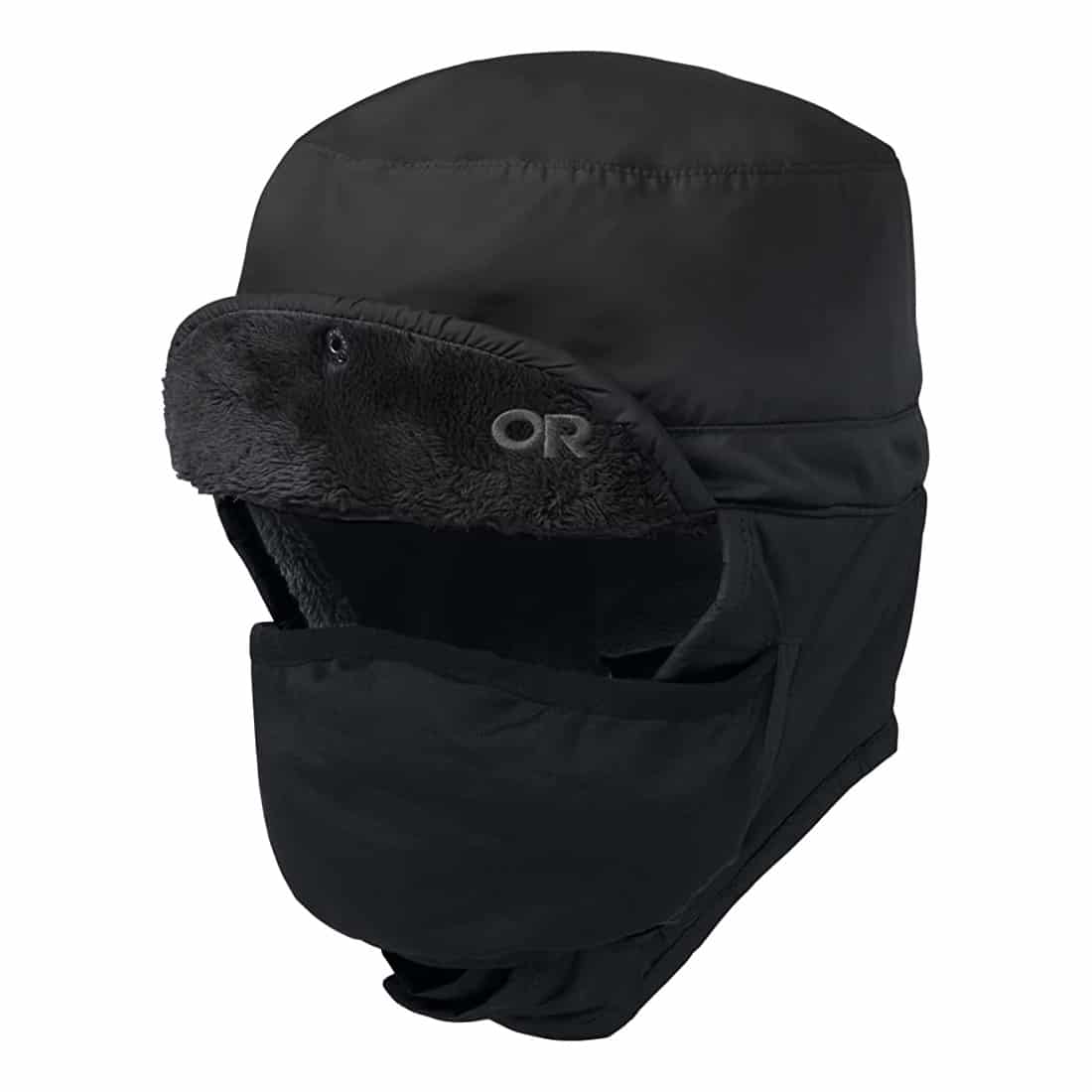 Specifically designed for extreme conditions, this trapper hat from Outdoor Research allows you to brave out the harshest conditions without feeling the cold at all. The hat is made from a water-resistant, ultralight Pertex Endurance fabric and it is insulated with Posh Pile fleece, which provides you with wicking warmth.
The fleece-lined ear flaps and the zip-out face mask provide you with superior protection against biting wind.
Concluding Words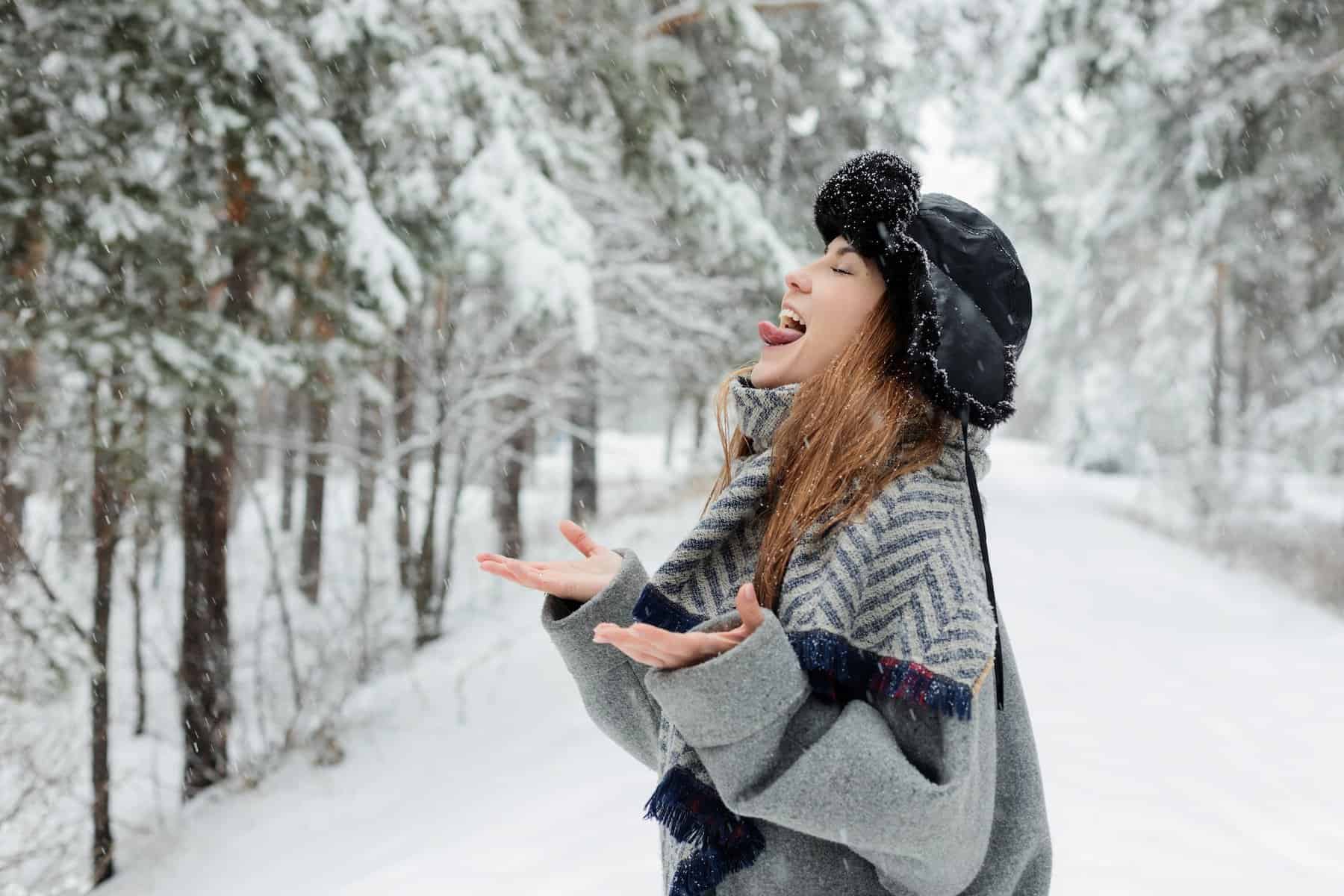 This pretty much sums up all you need to know about trapper hats.
We hope you found the article informative as well as interesting, and maybe it made you look differently at this utilitarian type of hat.