Hats are excellent accessories when it comes to bad hair days or sunny weather. A hat's brim is responsible for keeping your face shaded from the sun. While many people enjoy wearing hats with brims, not many know what they're made from.
Hat brims are typically made from plastic or buckram, especially baseball caps or fedoras with solid and sturdy brims. Hats with less sturdy brims, such as sun hats or floppy hats, can be made from various materials but usually contain a brim reed wire to give it shape.
The rest of this article will discuss what type of plastic is mainly used for hat brims, which materials have been used to make hat brims in the past, and other common materials used in hat brims today.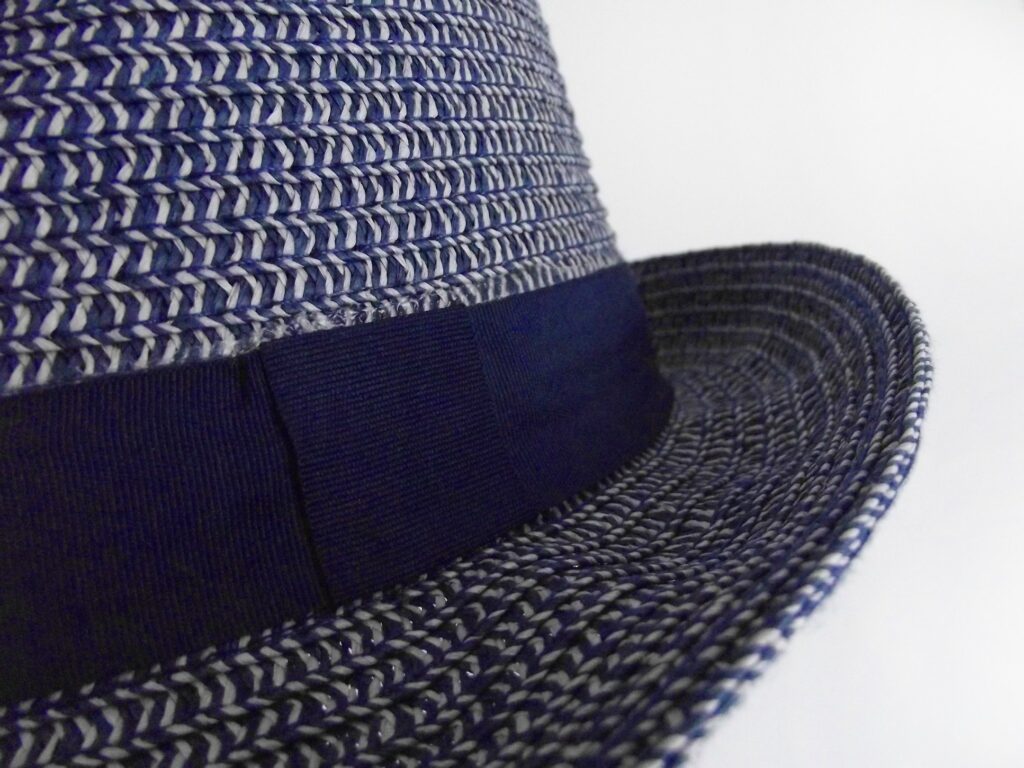 What Plastic Is Used for Hat Brims?
While most hat brims are made with plastic, as it offers a sturdy yet flexible material for the cap, there are many different kinds of plastics. If you want to make your own hat, you might want to know which plastic to use for the brim.
High-density polyethylene (HDPE) plastic is typically used for hat brims today. It's a robust and durable material, making it an excellent plastic to use in hat brims.
If you're making your own hat and looking for plastic to use in the brim, I recommend the BuyPlastic HDPE Plastic Sheet from Amazon.com. These sheets come in various sizes, and you can choose how thick you want them to be, which is great for making different size hats and hat brims.
Were Hat Brims Always Made With Plastic?
Hat brims weren't always made with plastic. People or companies made hats with cardboard, also known as paperboard, for a long time because cardboard offered the sturdy material that hat brims need.
However, using cardboard as hat brims means hats must be washed carefully, as you can ruin the cardboard.
Before cardboard brims were made, and during the 1940s, hats were made with a latex rubber material to make them sturdier.
What Other Materials Are Used in Hat Brims?
Hat brims can be made with various materials, which typically depends on the type and purpose of the hat.
Other materials used in hat brims include buckram, which is a popular choice, along with plastic to use in hat brims, as it's a stiff cotton material and is commonly seen in hats such as baseball caps today. Also, cotton, synthetic or natural straw materials, or even wool are used for floppy hats.
After all, floppy hats or sun hats don't usually have extra fabric in the brim as the brim is supposed to be floppy. However, a transparent polypropylene wire, often just called brim reed, is usually sewn around the end of the brim in floppy hats to give it a slight shape.
Final Thoughts
Several hats today range in size, shape, and material.
While many hat styles also contain hat brims, the brim can be made from different materials depending on who is making it and the purpose of the hat. While plastic is typically used in hats with stiff brims today, buckram is also commonly seen in many stiff-brim hats.
While many floppy hats don't have extra material in the brim, brim reeds are commonly used along the edge to give the hat shape.
Ever wondered why the hat brim on your baseball cap is often green? Find out here.