Finding the right hat can be challenging and exhausting. You have to consider style, size, textile, and price. When you're down on your luck, you may be tempted to abandon the search altogether and opt for a cute headband instead. However, sometimes, the perfect hat appears when you least expect it – you just have to know where to look.
Even if you're a hat connoisseur, you may be lost when it comes to finding a specific silhouette to add to your collection. Fortunately, there are dozens of brands that provide countless options for you to choose from. We've compiled a list of six different brands with hat selections that are bound to complete your outfit and capture your heart.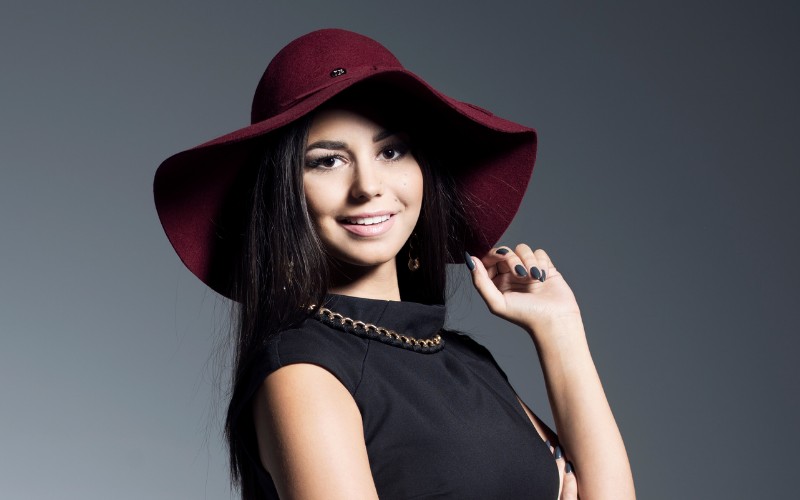 1. Gigi Pip
If you're looking for "hat heaven," look no further. Gigi Pip is a Utah-based label that specializes in high-quality hats for women. Their collection boasts unmatched craftsmanship and versatile styles that bridge the gap between mediocre hats on the market and a custom hat maker. Their selection is perfect for those who are in the mood to splurge on long-lasting accessories.
2. Hat Attack
Aside from the apt-fitting name, Hat Attack presents an excellent combination of classic and trendy hat silhouettes. Every year, they offer two collections that determine what hats are in style, ranging from berets and fedoras to beanies and sun hats. So if you like to stay ahead of the curve and set your own trends, this brand is definitely one to check out.
3. Ruslan Baginskiy
Fashionistas, rejoice! If you like to make the world your runway, you need a Ruslan Baginskiy hat to top off your outfit. Ukrainian designer Ruslan Baginskiy founded his eponymous brand in 2015. His collection features a blend of traditional silhouettes that capture the zeitgeist. Additionally, his fashion-forward designs have been donned by many celebrities, including Taylor Swift, Gigi Hadid, and Madonna.
4. Sensi Studio
Sensi Studio creates genuine panama hats for both men and women, all of which are manufactured in Ecuador. Their collection includes bright pops of color, various patterns, and band embellishments, such as scarves, tassels, and ribbons. These hats are perfect if you're planning a tropical vacation and need to protect yourself from the harmful sun rays.
5. Lola Hats
The designers at Lola Hats have mastered the art of an effortlessly chic hat. Made and designed in New York, the Lola hats feature a mix of bold styles and traditional silhouettes. Their catalog includes everything from compact raffia fabric visors to massive, back-dipping sun hats that demand attention wherever you go.
6. Bijou Van Ness
Bijou Van Ness redefines timeless silhouettes and makes them entirely their own. Many of them feature long hair ties that supply a classic and sophisticated appearance to any outfit. Each hat is made in the United States, boasting a collection of versatile hats that fit just about any style: chic, edgy, traditional. So, whether you're looking for a statement piece or one to complement your uber-cute outfit, a Bijou hat has you covered.