A beanie is a versatile accessory that can compliment any casual outfit. But it's not just a case of putting it on and leaving the house. A beanie is no longer just a way of keeping your head warm, it's a trendy item that matched with the coat, shoes and other accessories can pull an outfit together.
We also see the beanie as a transitional piece that can be worn in both cooler and warmer seasons. Here are some top tips on how to look your best in your beanie.
Pick the right Beanie
Before styling your beanie, you need to pick one. Fine knit, chunky knit, bobble or no bobble, bright colour or muted. The style of your beanie will likely determine how you'll wear it, how it will complete your outfit, and whether you want it to be the focus point, or a more subtle accessory.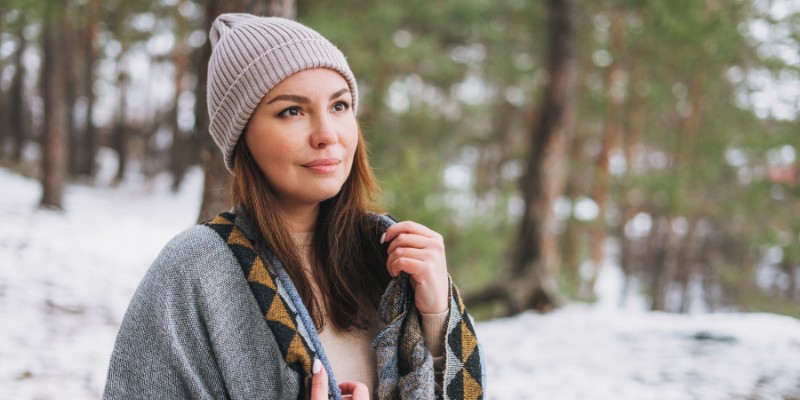 Styled or slouchy?
Just like how you can change the way you wear a t-shirt by tucking it in or rolling the sleeves up, you can change up the way you wear your beanie, which is what makes it versatile. If you've got bangs, which frame your face, we recommend the 'pushed back' beanie.
This style takes a bit of placement to look good, but in short, you just need to sit the beanie an inch or so back from your forehead ensuring your bangs are styled to suit. Don't forget to think about which beanie you're wearing, we think this pushed back style goes best with a close-fitting, chunkier knit beanie. You can check out this style on Amazon.
If you're looking for the easiest (and warmest) way to wear your beanie, the 'standard' style might look the best on you. The beanie comes down across your forehead, covering most of your ears too, if you've got longer hair just let it hang as it is, don't tie your hair back with a beanie, it just won't sit right! The style suits a close-fitting beanie, with little stretch.
Want to go slouchy? Pick a loose-fitting, thinner knit beanie and sit it back on your head, let the material at the top of the beanie sit loose. This is probably the most casual way to style your beanie, and probably the most effortless out of the three.
You can check out this popular style of beanie on Amazon.
What to wear it with
You can wear your beanie the same way each time and still style it differently. Add earrings, or a scarf as additional accessory. If you wear makeup this can change up your completed look, depending on whether you go bold, or opt for 'no make up makeup.'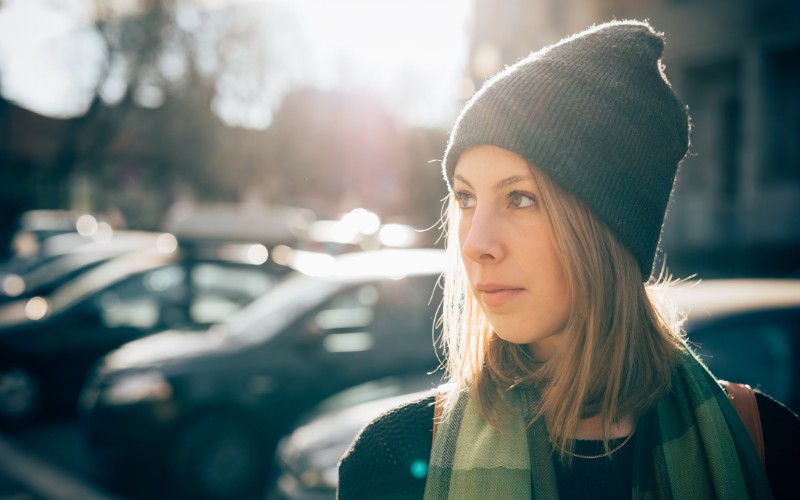 We recommend styling your beanie with a more casual outfit, a denim or shearling jacket, or chunky knitted jumper will compliment your beanie nicely! Remember, it's a versatile piece that can add some colour and fun to your outfit, and can transition through winter and spring, and maybe even into early summer. Whatever way you wear your beanie, we know you'll look your best!