There's absolutely no shame in being bald. According to the American Hair Loss Association, over 60 percent of men will experience some hair loss by the age of 35. Baldness doesn't have to take away your confidence. Some of the best and brightest Hollywood stars are bald. 
Look no further than Samuel L. Jackson, Dwayne Johnson, and John Travolta for great examples of just how handsome you are with a bald head. If you're looking to improve your style as a bald man, you may want to consider purchasing a few different types of hats. Not only can a hat make you look fly, head wear is also beneficial for keeping your skin healthy in cold and hot weather. Here are the four best hat styles for bald guys.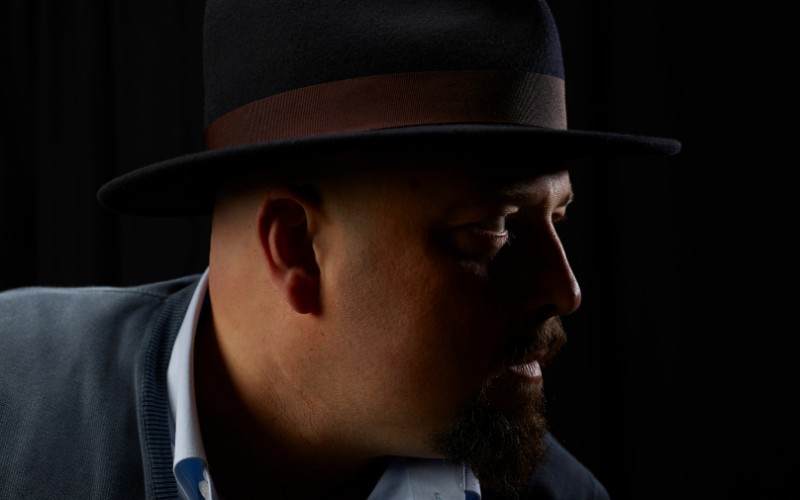 1. Baseball caps for bald men.
Baseball caps are a very American style choice. Americans will wear them any time, anywhere. If you feel like baseball caps are tacky, think again! A baseball cap can be a functional and stylish choice for bald men on a casual day out with friends or running errands.
Unfortunately, your Chicago Cubs baseball cap might not go with everything, so choose a baseball cap that's more of a neutral color to give you versatility. A charcoal grey or herbal green baseball cap could be exactly what you need to keep your head covered, shade your eyes from the sun, and create a cohesive outfit from head to toe.
This Kangora baseball cap on Amazon is a very popular choice.
2. Scully caps for bald men.
If you've ever watched a British drama, like Downton Abbey, with your girlfriend or wife, you've probably noticed a few scully caps amongst the cast of characters. These hats are also called Irish flat hats and newsboy caps. They have a certain old world charm that will elevate your look to make it classic. You can wear these hats on a casual day out or dress it up with a tweed suit. Check out this super popular and versatile option on Amazon.
3. Beanies for bald men.
Let's face it, when the temperature drops, without any hair on your head, you might be feeling more uncomfortable in the cold than before. During the winter days and nights, your beanie will have you covered. A beanie traps heat next to your scalp, keeping you nice and warm while also making you look like a style icon. You may want to do a little research in order to find a beanie with a tighter weave to help hold in warmth and silk lining for comfort against your skin. You can check out this popular option on Amazon.
4. Straw fedoras for bald men.
On the opposite end of the spectrum, when the sun is shining during the summer, the best hat style might be a straw fedora. A straw fedora will give you a beachy vibe and protect your bald head from the sun's harmful rays. Make sure the weave of the straw is tight enough to shield you and that the brim keeps the sun off of your neck. Play around with the color of the trim to match your outfits. You'll look like you belong at an exclusive Miami beach party.
Embrace your baldness in your fashion choices. Don't wear a hat to cover up, wear it to add flavor to your style. Never forget that bald is beautiful.
This UV palm leaf fedora from Rising Phoenix with UV 50 sun protection can be found on Amazon and may be exactly what you are looking for.
Worried that wearing a hat may contribute to baldness? Read this article to find out more.