Fitted caps are a great way to up your style game.
They come in different styles and colors, so there's something for everyone, and there's lots of room to experiment with your own look.
On that note, this guide is all about how to choose the right fitted cap for your outfit and how to wear it in a way that makes you look your best, whatever the situation.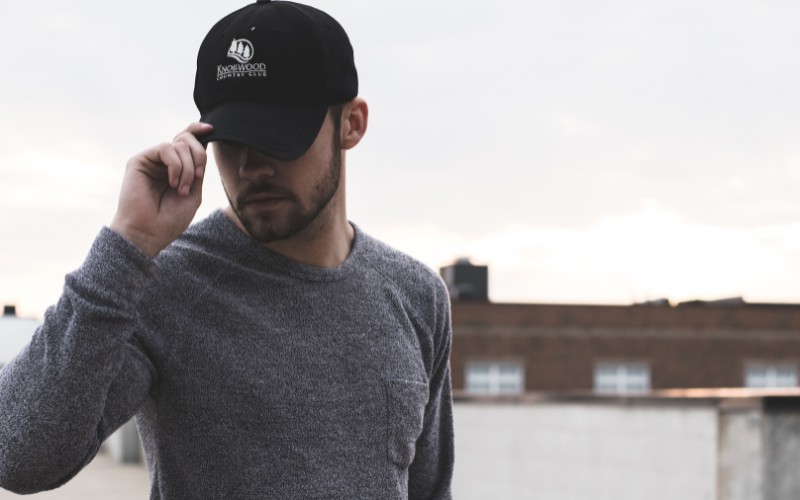 Let's get right into it.
Introducing Fitted Caps of All Kinds
There are all kinds of fitted caps, from baseball caps to trucker hats, and understanding the difference means you can easily pick the ones that are right for you and your individual look.
However, remember that fitted caps aren't adjustable like snapbacks. Designed to fit perfectly they come in various sizes that match your head coming in small, medium, large, extra large, and so on.
Athletic fitted caps are the most common and are usually fitted to your head size. You can usually find them in sports stores or online, and they are bought either functionally for sports or as a fashion accessory.
Flexfit hats are fitted caps made with stretchy material. This makes them more comfortable to wear and tends to fit a broader range of head sizes.
You can usually find them in skate shops because they're most likely to stay on your head while moving around.
You can also check out the Flexfit range on Amazon.
Trucker hats are typically mesh-backed with a plastic or foam front. And they usually have a tall crown and a wide brim. But there are also trucker hats with different brims – from flat to curved bills. These hats tend to be bigger than most other caps.
Each cap type has its pros and cons, and which one you choose is up to you. Once you become more familiar with wearing a cap and know your size, you'll be able to branch out and add to your collection in a grounded way, rather than spending a lot of money on caps that don't work for you (or fit you!)
Choosing the Right Graphic Design for Your Fitted Cap
The great thing about fitted caps is that they come in different colors, styles, and aesthetics. Fortunately, this means you can experiment with your style and find a look that's unique to you.
But with so many colors to choose from, it can be tough to know where to start. Here are a few tips:
If you want your fitted cap to make a statement, go for a bright color or pattern.
If you want your fitted cap to be more of a background piece, stick to more neutral colors.
If you're unsure which route to take, black and white are always safe bets.
Of course, you don't have to limit yourself to just one color – you can mix and match different colors and patterns to create a look that's truly your own.
And if you're ever in doubt, remember you can't go wrong with a classic black or white fitted cap.
Don't forget about the logo on your cap
After all, this is one of the things that will make your cap unique and help you express your style. There are all sorts of different logos out there, from simple designs to more intricate ones. And you can usually find them on the front or side of the cap.
Take your time to choose a logo or design that speaks to you. And if you can't find anything that you like, there's always the option of getting a custom logo made and not to forget your favorite sports teams!
Check out New Era Sports Hats on Amazon.
Top Tips for Looking Great in a Fitted Cap
With the color and cap type chosen, it's time to wear the damn thing, but rather than just sticking it on, there are some top tips to remember to guarantee the best experience.
Backward hats are polarizing: They might look good in certain situations if you are confident with the look. In order for your hat to fit comfortably backward on your head, you may want to consider purchasing a hat in a bigger size for the express purpose of wearing it backward.
You don't necessarily want a tight fit when you're wearing your hat backward since you're not using the bill for shade, and it's less likely that wind will lift the hat off your head. Backward hats look best when they're a little loose.
Don't wear your cap too low: Wearing your fitted cap too low on your head can make you look like you're trying to be someone you're not. And it can also obscure your vision. So, it's best to wear your cap level with your eyebrows.
Keep it clean and smart: It should go without saying, but you should always keep your cap clean. A dirty or wrinkled fitted cap looks sloppy. So, take the time to brush it off and smooth out any wrinkles before you wear it. It makes a world of difference.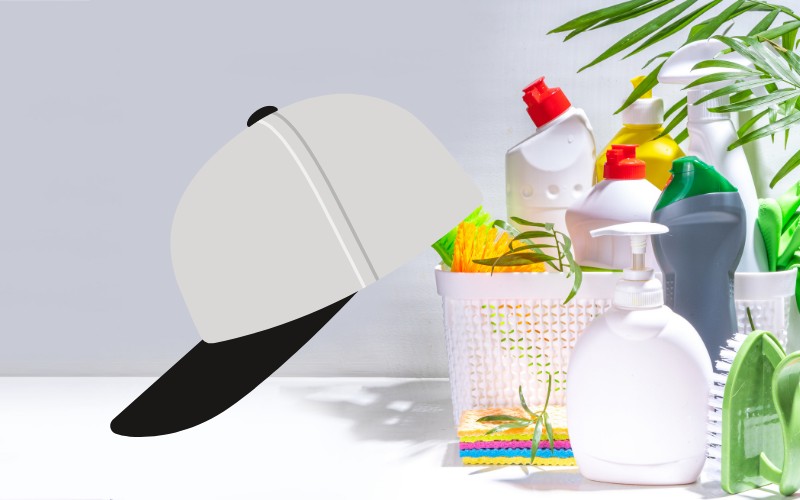 Don't adjust your fitted cap too much: Fidgeting with your fitted cap is a surefire way to ruin your look. It looks nervous and can make you come across as unconfident. So, once you've put on your fitted cap, leave it be.
By following these simple tips, you'll look great in your fitted cap – no matter the occasion. Remember to have fun with it and experiment until you find the right style. You'll be building your collection in no time at all.