With so many colors of hats to choose from one way to narrow down the choice is to consider the best colors to match your hair.
Best hat colors for black and dark brown hair
Black works well with almost all colors. For this reason black is regarded as a highly versatile color. This is one reason why it never goes out of fashion. Black colored hats work well on people with dark hair. Meghan Markle regularly wears all manner of black hat styles. They look fantastic matching her black hair. Gray colors also work very well.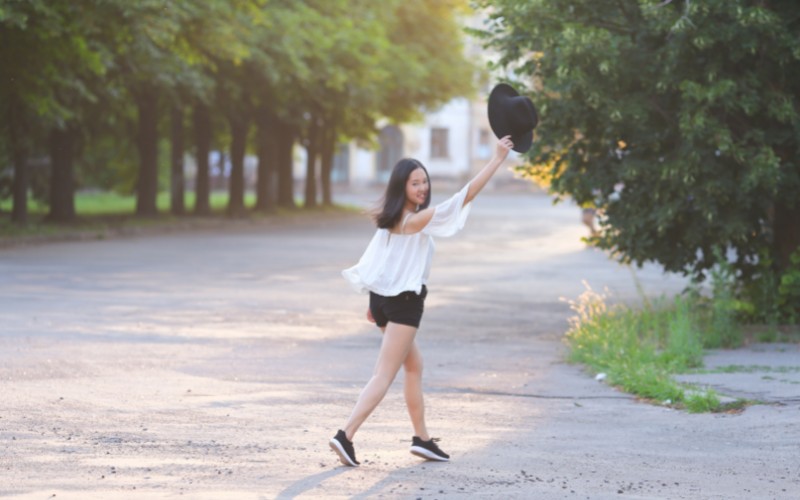 Dark or even cobalt blue are also popular choices for women with dark hair. For a look that really pops red can also work very well and make a big impact. The red beret with black hair is a very familiar look, but any hat type can work.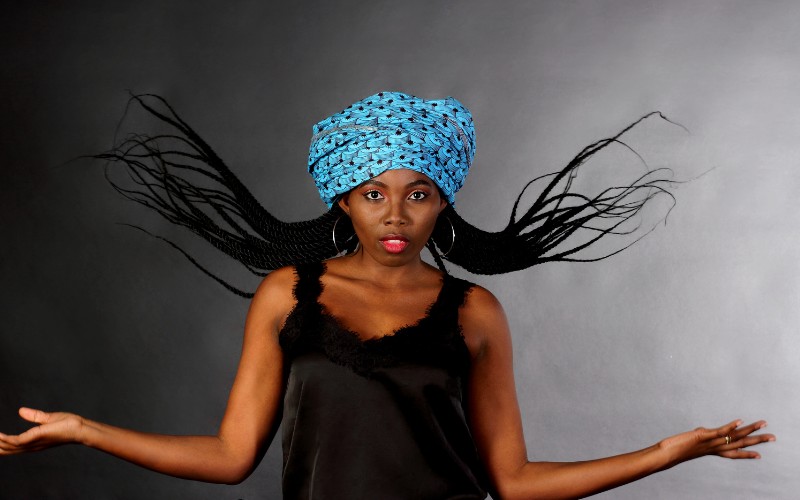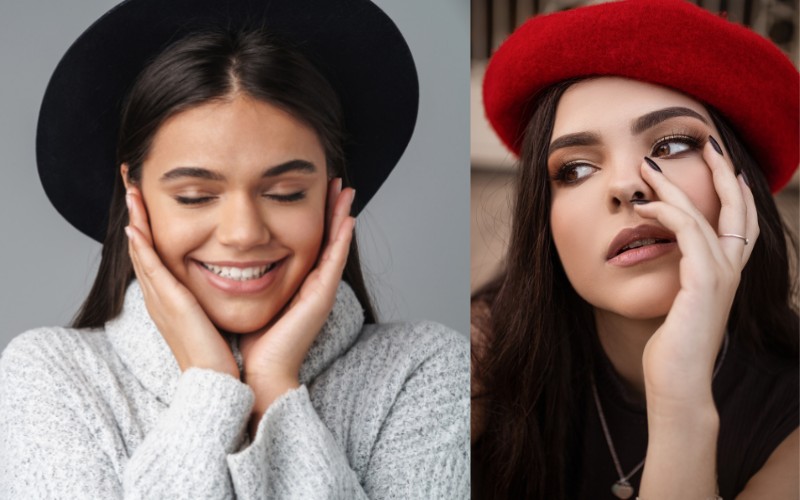 To really offset your dark hair white might be the perfect choice. This look can be really stunning. For those of us with dark hair we really are spoilt for choice with such a range of colors working so well.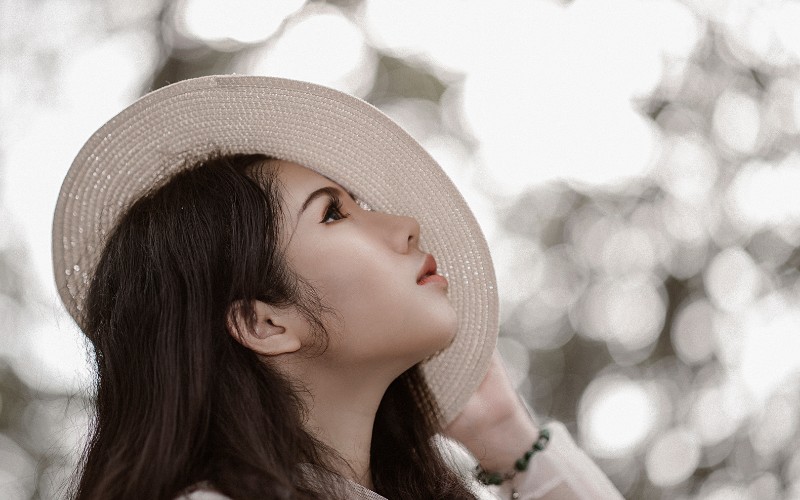 Best hat colors for brown / brunette hair
As a general rule warm and rich colored hats can work well for brunettes. In perfect complement to the brown tones in the hair warm brown colors are a great hat choice.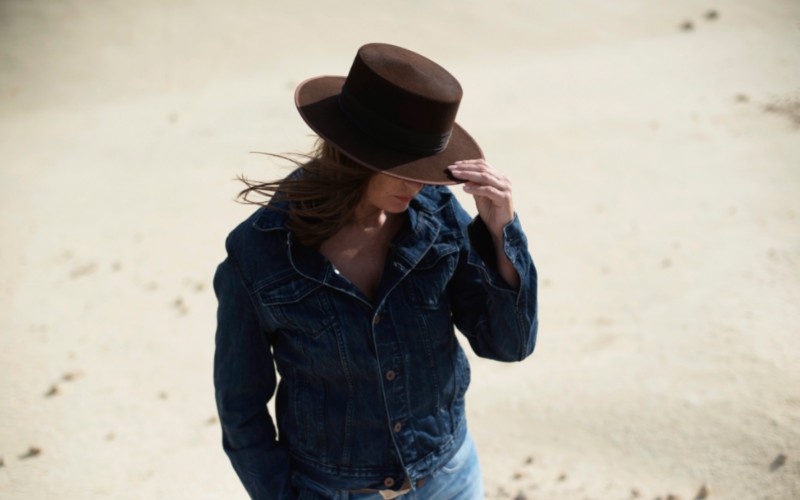 Deep green colors can also work very well to compliment brown hair. As with black hair, blues and blacks work well and rarely clash with outfits.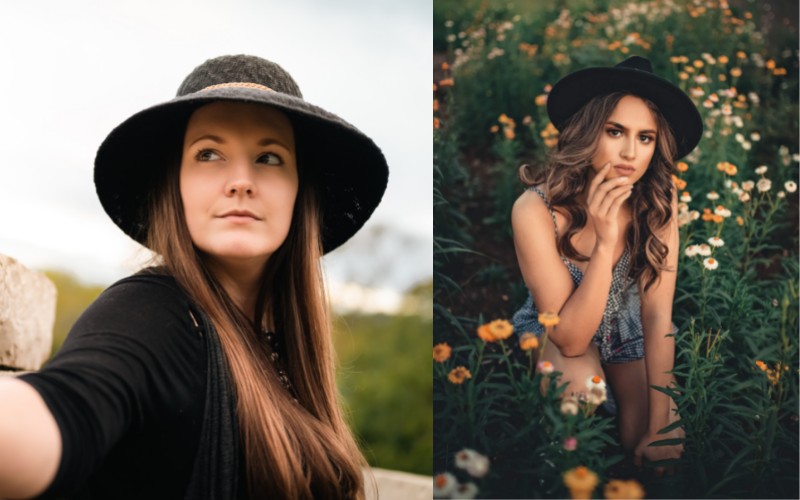 Best hat colors for blonde and light hair
Pastel colored hats work very well for those with blonde or light colored hair. The gentle more subtle colors of pastel shades work well to accentuate the lighter shades.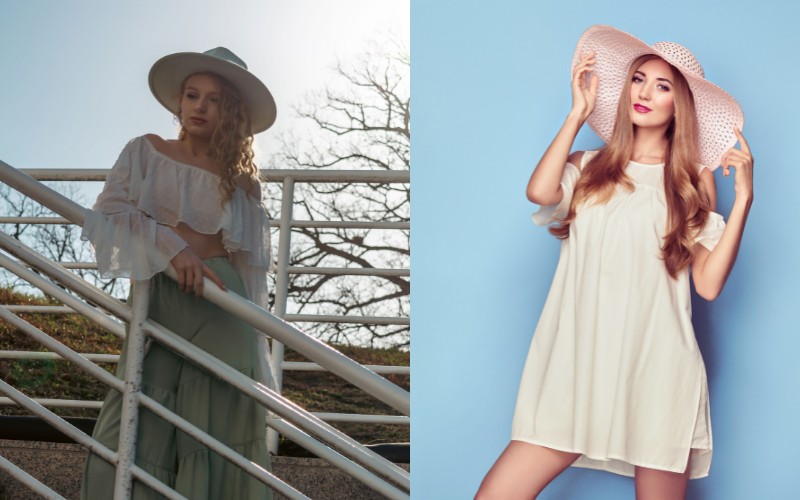 White hats blend very well with blonde hair although some contrast in the outfit can also help to add some impact. Black can offer a stronger look as the contrast can give a great appearance. Black works well with almost all color combinations so it is also a good option to avoid your hat clashing with your outfits.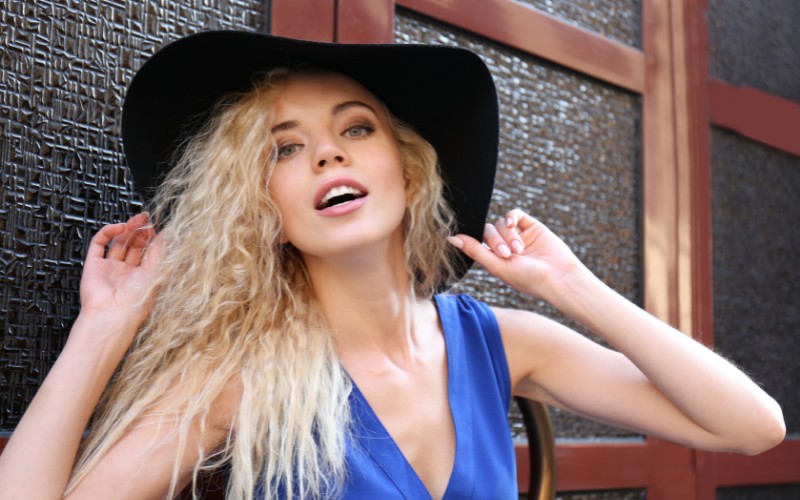 For a look that really pops you can't go wrong with combining blonde hair with a red hat. Red fully accentuates blonde and light hair colors and can really make a statement.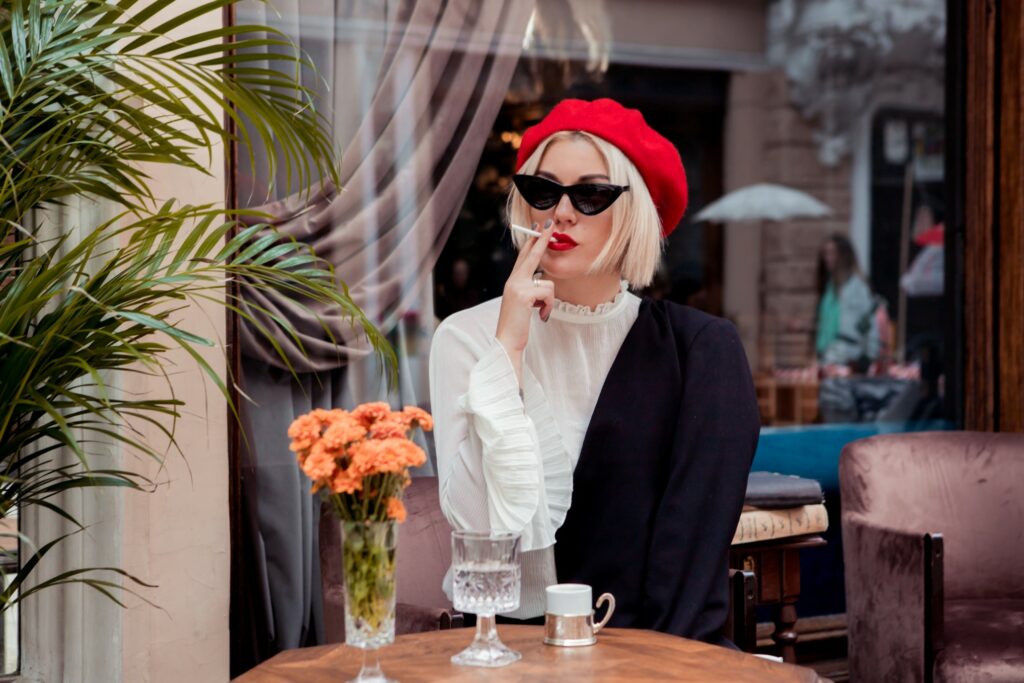 Best hat colors for red hair
Green colored hats are widely considered a great pairing for those with red hair. Blue hats can also contrast very nicely with red hair colors. Colors generally best to avoid are oranges, yellows and pastel colors which all have the potential to clash with the red tones in the hair.
In general bold colored hats often work best with red hair. If in doubt black hats are a safe option as it works well with most colors and rarely clashes with an outfit.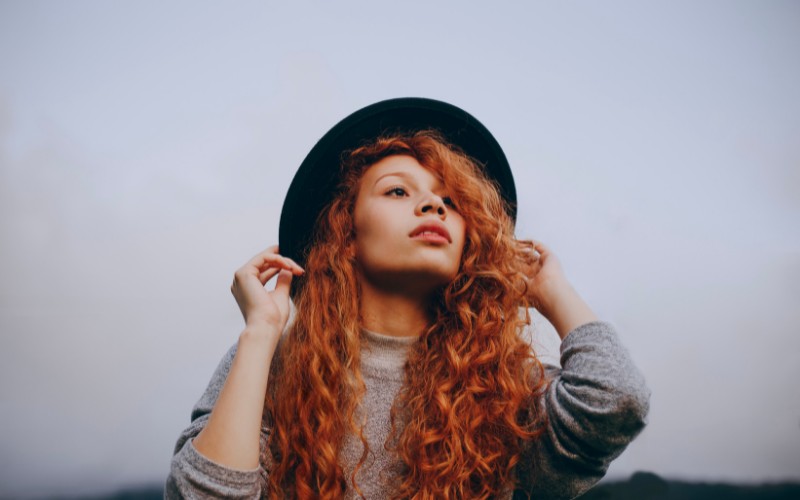 Consider the whole outfit
When choosing a hat color, hair will be just one consideration. Unless going for a neutral color like black it usually will look better to repeat colors throughout your outfit. Consider matching your hat color with your gloves, for example. Hats and other accessories can make perfect accents to your outfit and when repeated work even better.