When you go to the beach or out for a day of yard work, you know to wear sunscreen to protect your skin from the harmful rays the sunlight emits. Sunscreens are rated based on their SPF, which stands for Sun Protection Factor. However, you may not realize that clothing can also be helpful for protecting your body from the sun, too.
While the clothing in your closet generally comes with some protection from the sun, one of the more popular fashion options when it comes to keeping yourself guarded from ultraviolet rays is to wear a hat. Unlike sunscreens, hats are ranked based on their UPF or Ultraviolet Protection Factor. Learn more about UPF ratings and how hats can help you stay safe below.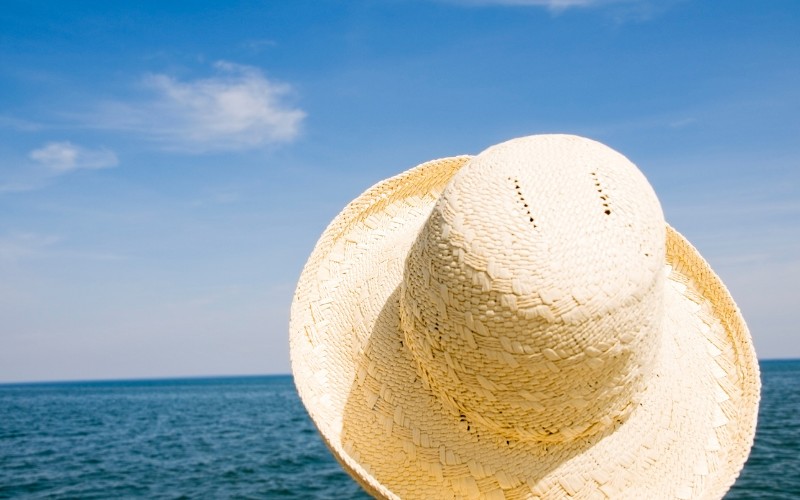 What's the difference between SPF and UPF ratings?
While both the SPF scale and UPF scale are used to measure how protective a substance is from the sun's harmful rays, each scale has its own application. The SPF rating system is used to address the protection offered by sunscreen and suntan lotions. On the other end of the spectrum, UPF ratings are applied to fabrics. SPF has been around for many years, while UPF ratings are relatively new.
What is a good UPF rating for a hat?
The UPF rating for hats and clothing can get a bit technical because of the math involved. That being said, the most important thing to know is that a higher number is generally better. For example, if your hat is rated with a UPF rating of 25, that means that only about 4 percent (or 1/25th) of the sun's UV rays are not absorbed by the fabric. As such, it gives the skin it is covering 96 percent protection from the sun. In other words, 25 is a really solid rating. Best of all, hats protect from UVA and UVB rays — something sunscreens can't boast.
Which hats are best for protecting yourself from ultraviolet rays?
The short answer to this question is any hat you feel comfortable wearing outdoors! After all, any hat is better than no hat when it comes to protecting yourself from the sun. Of course, it's preferable to have a hat with a higher UPF rating, since even the biggest-brimmed hat won't do you much good with a low UPF rating. Generally speaking, a hat with a UPF rating of 50 or higher is a great place to start when shopping for hats to protect you from the sun. Styles like the bucket hat—which provides a lot of coverage—have recently begun to gain popularity again, but sun hats and fedoras are also worth considering if they go with your outfit. 
As you can see, hats can be a great way to keep yourself protected from the sun. As such, it's a good idea to pair a hat with a good SPF sunscreen when you're going to be spending any extended amount of time outside. From sun hats to bucket hats, hats are a great way to keep yourself protected from the sun while golfing, at the beach, or doing yard work. Considering how many different ways you expose yourself to the sunlight each day, you should never leave without a hat!