Accessorizing your wardrobe can elevate any look. Accessories are an important part of composing an outfit if you truly want to appear put together. Wearing a hat as a statement piece is making a comeback in fashion because it's not only fashion-forward but practical. This is why you may want to buy a fedora to top off your look.
A fedora is very versatile, depending on the style. Women usually prefer a wider, softer brim that accentuates the soft lines of their outfits and forms. You'll see a lot of fedoras coming up for Fall fashion. However, the question remains, how do you wear your hair with this type of hat?
Here are the best hair styles that will compliment your fedora:
Beachy Waves
Braids
Long Bob
Messy Bun
Pixie Cut
Read on to find out why these styles work so well with a fedora.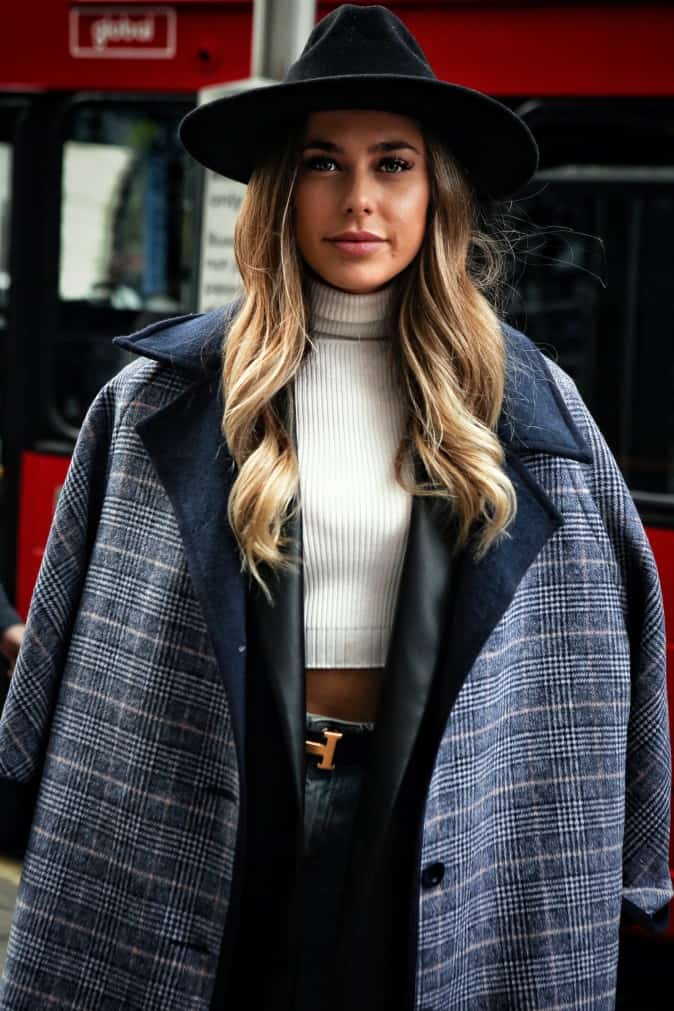 Let your hair down with beachy waves under your fedora.
Beachy waves are romantic, timeless, and easy to style, because they don't have to be perfect to look great. You can accomplish beachy waves using a curling iron, a hair waver, or a number of heatless options if you're trying to avoid potential damage. Worried about hat hair if you decide to take off your fedora? You'll just need to run your fingers through your hair because this style is low maintenance.
Braid your luscious locks.
If you're an expert at braids, you'll love experimenting with all different types under your fedora. You really can't go wrong with braids when you're sporting a fedora. You can have a single braid down the back, two pigtails that are french braided flush against your head, or even a head full of box braids like Kelly Rowland at the Billboard Women in Music lunch. Have a girlfriend or professional help you out if you're feeling uncertain about a braiding technique.
Bring back the 1920s in the 2020s with a long bob.
Bobs were all the rage in the 1920s, and clearly not much has changed since the long bob is making a comeback in the 2020s. Ditch the flapper bangs and elongate the bob for a perfect style to create a long bob look that will compliment your fedora. Have you been itching to make a hairstyle change? This is a great excuse to go in for the big chop.
Channel Wonder Woman vibes with a low messy bun.
Maybe you're hoping to look a little incognito. A low messy bun with your fedora will make you look like Wonder Woman in disguise. Still not convinced? Check out Gal Gadot's 2017 costume and hair design. You're sure to look wonderful in this hair/hat combo.
Make a bold move with a popular pixie cut.
It feels like everywhere you look, the 2021 pixie cut is taking over. From Marion Cotillard's character in Annette to Alicia Vikander as Essel in The Green Knight, the pixie cut has been prominently featured in this year's top films. Feminine and strong, this haircut and your fedora will show the world you mean business.
Don't be afraid to switch up the hairstyle you're wearing with your fedora. Experiment, play, and perhaps take this opportunity to make a big change.
Wondered what color fedora you should choose? Read more here.