The fedora is one of the most versatile hats on the market. You can dress it up or down depending on the occasion. No matter where you wear this kind of hat, it can really tie your whole look together.
The rules around creating a fun, chill wardrobe vibe with your fedora are a bit different than if you're trying to dress it up. Thankfully, in a lot of regards, the rules are a lot more lax, just like the look you're trying to achieve. Not sure how to make the best ensemble possible with your fedora? Here are a few tips for wearing your fedora casually.
1. Choose a more casual material
If you're going for a casual fedora look, there are some materials that you may want to avoid. Satin and silk fedoras are amazing, but paired with jeans and loafers, these materials would look very out of place.
Straw fedora hats are perfect for casual events, especially if you're planning on spending time outdoors. They pair well with linen and jersey materials and will also keep you cool in the sun. For a fall, casual look, a felt, wool, or hare hat will look amazing with your casual autumnal wardrobe.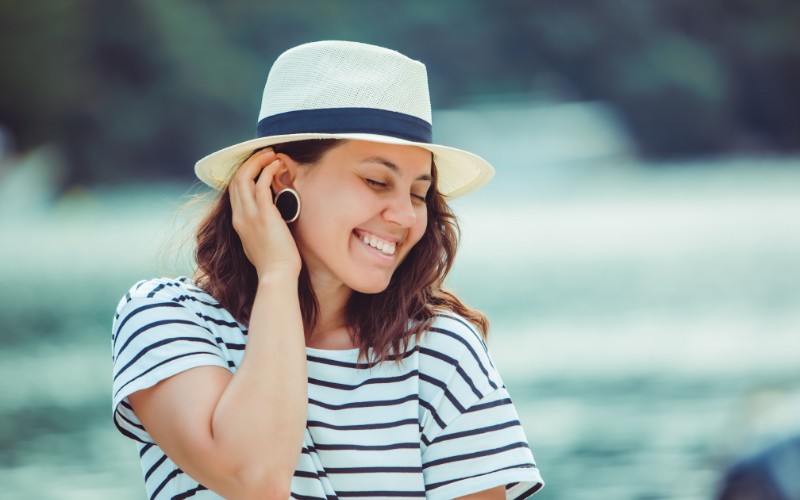 2. Consider wearing a wider brim
If you're a woman who's curating a casual fedora look, consider choosing a wide brimmed hat. The wider brim will compliment a jersey material dress or jeans and a blouse. Having some give in the brim makes the outfit appear more relaxed, whereas a shorter brim looks more businessey.
3. Add some quirk
If you're not going to a gala or special event, why not have a little fun? Adding some quirk can give your hat and outfit some much-needed personality.
Since you're not attending a formal event you can have more fun with the color of the fedora, the type of hat band, and other add-ons. For example, do you have a hat pin of your favorite animal? How about a feather in your cap?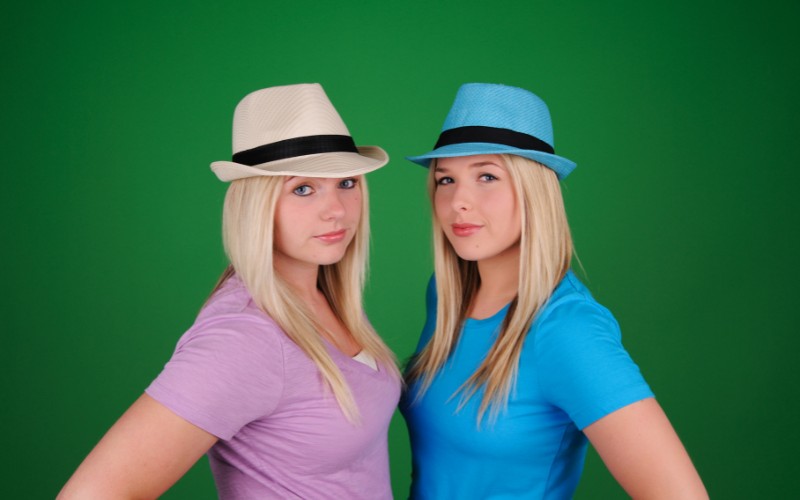 4. Pair your fedora with plaid
Plaid is a very popular casual staple for men and women. Plaid can also pair really well with a solid colored fedora. Due to the patterned nature of plaid, stick to a solid colored gray, brown, white, straw, or black fedora. The fedora will elevate your casual clothes, while still keeping the overall look relaxed.
5. Match the color of your shoes to your fedora
By matching your fedora color with the color of your shoes, you allow yourself to highlight two statement pieces in your wardrobe without one pulling too much attention over the other. You can have a lot of fun pairing for your favorite shoes with a matching fedora. Consider buying a white fedora with a band that matches the color of your shoes.
This rule works for more subtle shoes as well. If you have a casual pair of brown boots, a brown fedora will match nicely. There are considerably less stakes when you're going out with your friends casually, so don't be afraid to experiment with color.
As you can see, there aren't too many rules when it comes to wearing a fedora casually. Stick to what you think looks great, and if all else fails, ask a friend before going out for a drink or meeting your date.