If you're someone who cares about your hair, then you likely spend a lot of time evaluating the different products you put in it. Shampoo, conditioner, and even hairspray or hair gel all play a role in the healthiness of your hair, head, and scalp. However, one product you may not have considered in terms of its impact on your scalp is a hat.

Even if you don't wear hats often, depending on the material, style, and fit of a hat, you may notice that your hair and head feel a bit different after wearing one. Especially if you're already prone to dry, itchy skin or have dandruff or psoriasis, you may be concerned about whether or not hats dry out the scalp. Learn more about how wearing a hat affects your scalp below.
Do hats dry out the scalp?
While it can be frustrating to get a response of "it depends" to an answer about scalp dryness, in all honesty, whether or not a hat dries out your scalp has to do with a few different factors. One way that hats can cause scalp dryness is by increasing the amount of sweat your head produces. Men are more likely to get a dry scalp from excessive sweating than women; however, in both cases it's something to be taken seriously.
Especially if you wear your hat for a long period of time, you may be encouraging sweat buildup that can ultimately cause problems with your scalp. This is supported by research that shows that online search trends for hair loss and other scalp-related conditions spike in months when people are more likely to be outdoors in the heat or cold wearing hats.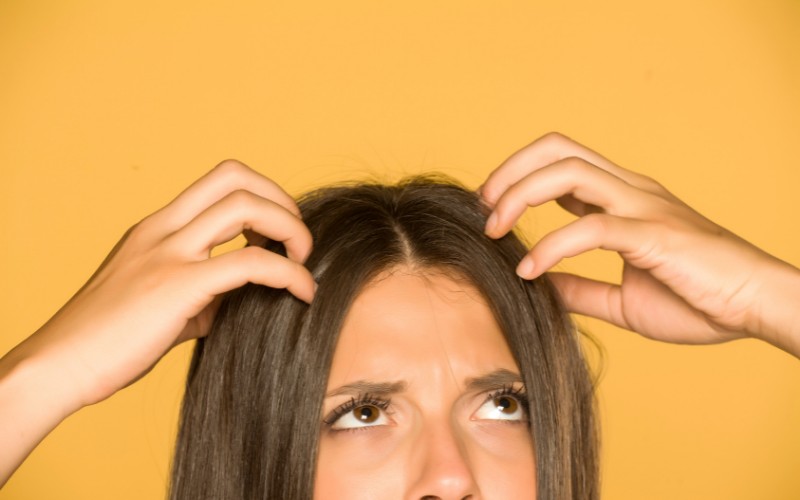 How to keep your hat from drying out your scalp
So, now that you know that wearing a hat can lead to excessive sweating and ultimately dry out your scalp, it's time to figure out how to combat this condition. While logic would suggest that you should just avoid wearing a hat in the first place, for some individuals that's not a possibility.
For example, if you're living in a colder climate, you may find yourself wearing a beanie or snow hat more often as you spend time outdoors. Similarly, in the summer time if you play sports and wear a baseball cap, you may be drying out your scalp if you don't take appropriate measures.
One simple way to reduce the impact your hat has on your scalp is to wash it after every time you wear it. You'll want to look at the tag on your hat to make sure that you're properly following the care instructions. Most hats can be hand washed and dried if you can't find a tag. Washing your hat frequently helps cut down on the buildup of sweat and other microbes, ultimately benefiting your scalp in a variety of ways.
As you can see, wearing hats for long periods of time—especially if you're sweating in them—can increase the likelihood that you develop a dry scalp. Washing your hat frequently and using appropriate shampoos and conditioners can all work in tandem to keep your scalp healthy.