Beanies and bonnets have a lot of corresponding characteristics, and their similar names mean they can often get confused with each other. In reality, both styles hold some notable differences and are generally dissimilar in their approach. So, what are these differences between beanies and bonnets? 
The main physical difference between beanies and bonnets is the presence and the lack of strings. While the more modern beanie doesn't usually contain any strings to secure it in place, this trait was common in bonnets throughout its time. Strings would be attached to the sides of the hat and meant to be tied under the chin for a good fit.
As bonnets developed and were given new life and styles, strings sometimes were omitted from the design, causing confusion as to whether the accessories were bonnets or merely to be classified as hats. Today, however, the outdated classic bonnet is often remembered and recognized for this detail. 
Another important distinction between beanies and bonnets is the time period in which these styles experienced peak popularity. Bonnets were widely worn throughout the 19th century, in various different ways – both casual and sophisticated. Beanies, on the other hand, were invented years later, regaining popularity throughout the 1990s and more recently in the 2000s.
This article will further explain the main differences between beanies and bonnets, the pros and cons of each, and help you decide which one is better suited for your wardrobe.
Bonnets: An Overview
Having been traced back to the Middle Ages, the bonnet has clearly been a staple style for several decades. The style has varied tremendously throughout the years, and has existed undeniably as a plethora of different forms and sizes.
As mentioned previously, the most visually defining and best-known characteristics of a bonnet are "strings," or excess material, made to tie under the chin. Still, it is important to note that bonnets without this trait do exist.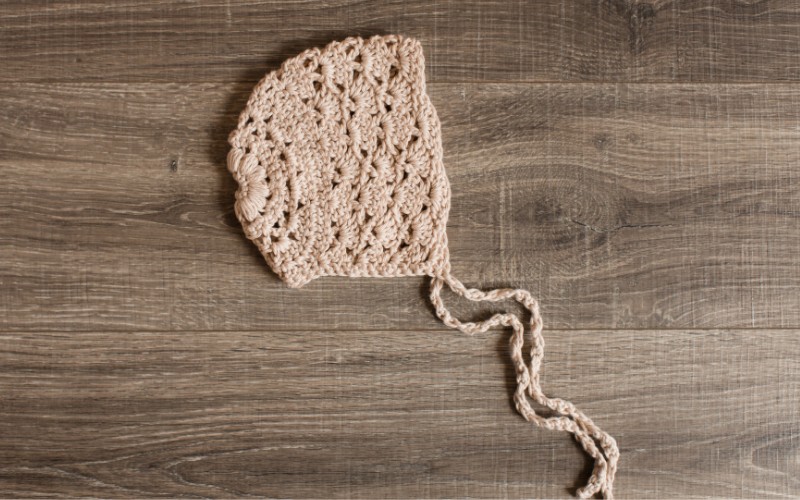 Pros of Bonnets
Protective: Bonnets can protect your scalp from the sun effectively
Versatile: Bonnets could be made from thicker materials to keep you warm
Cons of Bonnets
Outdated: Today, the piece might clash with more modern wardrobe pieces.
No shade: Though it will protect your scalp, most bonnet styles will not provide proper shade for your eyes.
Beanies: An Overview
Beanies keep many of us warm during the winter, but that is not their only appeal. While it is great for keeping the head and ears cozy, the beanie is also used widely for its style. They vary in their many different forms, but always remain consistent with their snug fit and rounded top design. You can read about the history of bonnets in this article.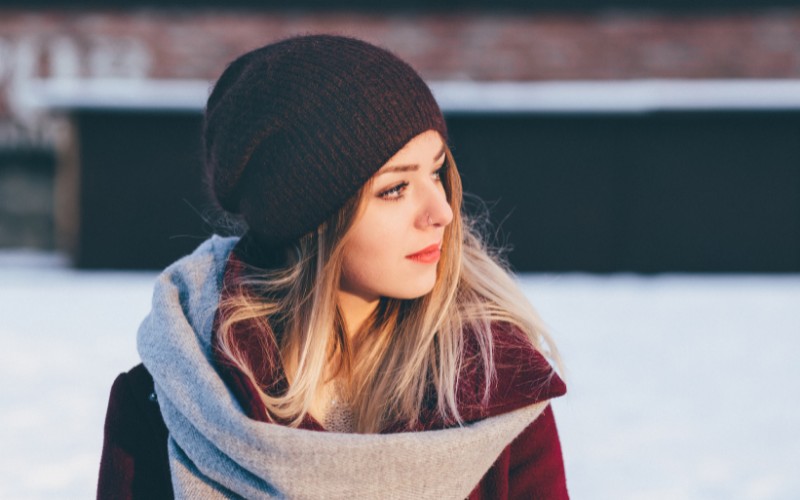 Pros of Beanies
Low-maintenance: Wool doesn't need to be washed since it does not retain odor. All you have to do is to air out your accessory to make sure it is fresh!
Style: Beanies can usually do a great job of accessorizing any outfit.
Which One Should You Choose?
If you are looking for a fun new accessory, beanies are always a safe bet. They look good on just about everybody, and can be a subtle way to spice up your look. If you want something far more out-of-the-box, the bonnet can be your perfect match.
Final Thoughts
Though it is fair to get them mixed up, beanies and bonnets are very different both in their main characteristics and in the look they will give off.