Flat caps have existed for hundreds of years, and in that time, they've diversified. There are several types of flat caps, including baggy newsboy caps and sleek driving caps. Understanding the differences among these types can help you choose an option that best fits your style.
There are five primary types of flat caps: Newsboy, Baker Boy, Driving, Gatsby, and Herringbone. The differences among these types often come down to the brim width and shape, angularity, and fabric. For example, driving caps are quite sleek and angular, but Gatsby hats tend to be very wide and slightly baggy.
Let's take a closer look at the five different types of flat caps to discover what makes them unique. After all, the last thing you want is to invest in a high-quality wool flat cap, only to find out upon delivery that it's not the style you like!
Newsboy
The first flat caps were only worn by male members of the working class. It should come as no surprise that many of the style names for this cap are related to professions. The most infamous flat cap style — the newsboy cap — gets its name from the group it was most popular with: newsboys. Check out this popular Peaky Blinders newsboy cap on Amazon.
Newsboy caps tend to have excess fabric around the head (crown) and a small, short brim at the front. The extra fabric may hang over the bill, but you could also choose to flatten it at the sides of the crown. Discover more intriguing facts about newsboy caps here.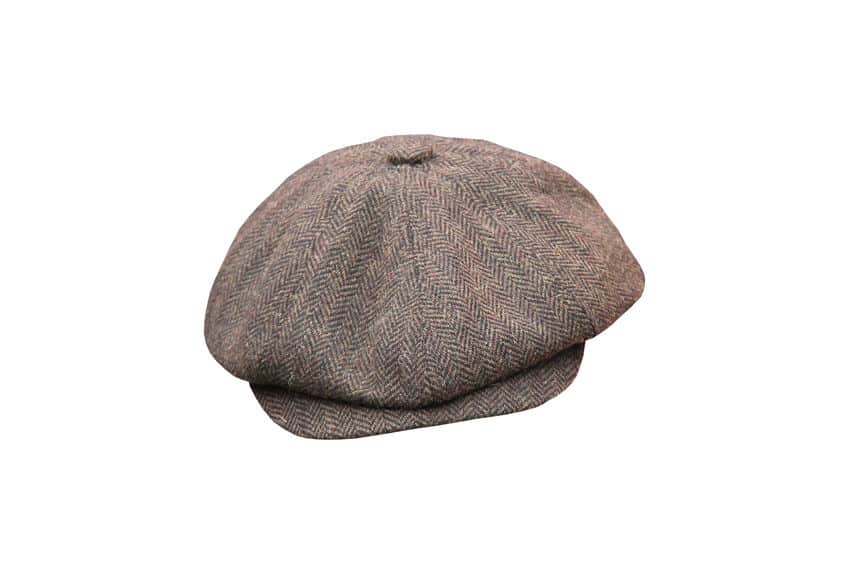 Baker Boy
Like newsboy caps, baker boy flat caps were once part of unofficial (and official) work uniforms. Young men and boys that worked for local bakeries would sport these baggy, long-billed caps while delivering bread or preparing goods.
These hats are very similar to newsboy caps, though they often feature longer, wider brims. Additionally, many wearers choose to pull the baker boy cap back toward the crown of their head. This stylistic choice keeps the bill about halfway down the skull.
Driving
Driving caps (or driver's caps) were immensely popular around the turn of the twentieth century. Upper-class families that could still afford to hire a chauffeur may have allowed their drivers to wear driving caps to identify them as part of the non-household working staff.
In any case, driving caps (also sometimes called ivy caps) have come a long way since then. They're sleek, stylish, and seen as a modern take on a classic British favorite. Unlike other types of flat caps, driving caps feature few thread lines around the crown. This stitching imbues them with an elegant, almost formal look and feel.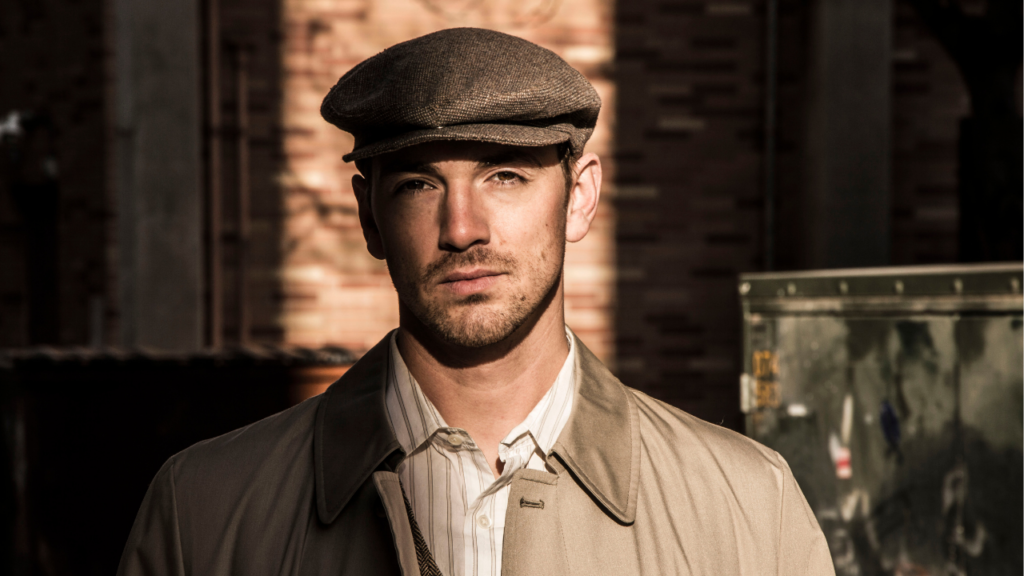 Gatsby
Gatsby hats are strikingly similar to driving flat caps. The primary difference between these two styles is hat length. Gatsby hats tend to be slightly longer and more angular than driver's caps.
They also show slightly more stitching on the sides and crown areas and tend to offer a rounded portion of fabric at the crown. This feature makes them somewhat similar to traditional English schoolboy flat caps.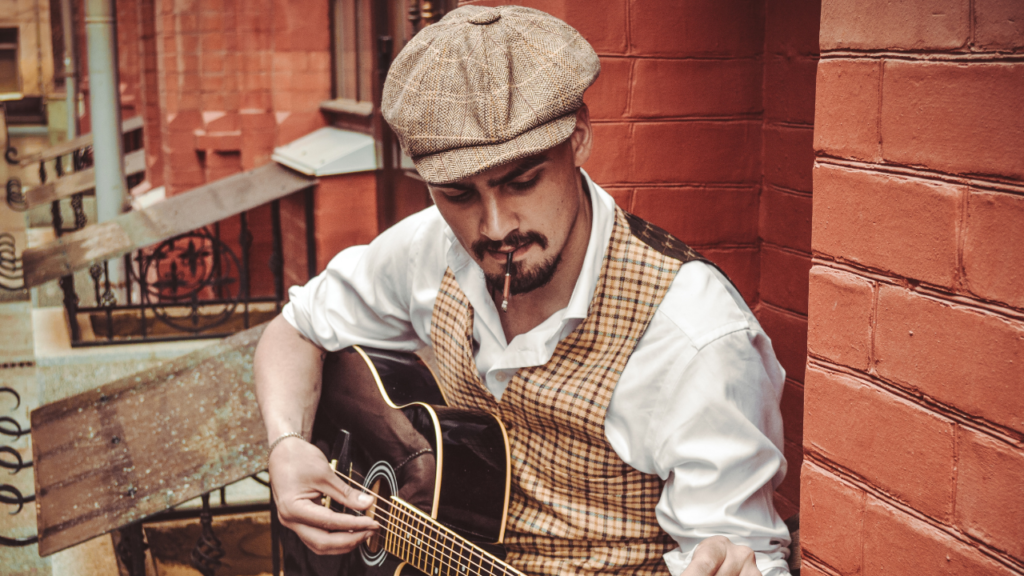 Herringbone
Herringbone caps can technically be any other type of flat cap. For example, you could wear a herringbone driving cap or a herringbone newsboy cap. The thing that truly sets herringbone flat caps apart from other styles is the material used to make them.
Unlike standard wool caps, herringbone caps are made of a distinct twill patterned fabric. This material often gives them a slightly more serious, professional appearance. Herringbone flat caps easily pair with suits and fine clothing.
Conclusion
There are quite a few types of flat caps. Flat cap styles that continue to be in high demand include the Newsboy, baker boy, driving, Gatsby, and herringbone styles. If you're looking for a baggier, wider style, the newsboy caps may suit you.
But those hoping for a more refined flat cap look might want to opt for a driving or Gatsby cap. Baker boy caps have become a trendy accessory for young women, but men can also feel comfortable in this style.