The art of wearing meticulously designed hats goes way back to when a man wouldn't leave his house without wearing a hat. Even today, headpieces are common and come in varying shapes and designs, with bowlers and derbies featuring some of the popular types. But what sets these two hats apart? 
The difference between bowler hat and derby is technically only in the name. 'Bowler hat' is a British name, while 'derby hat' is an American name. This cap may also be called, bombin, or bob hat, depending on your locale. 
Therefore, if you're trying to decide on the hat to wear, a bowler or derby, there's nothing much to debate apart from the name you chose to use. This guide offers a detailed look at everything you need to know concerning bowler and derby hats.
History and Significance
A bowler hat or a derby hat is a classic hard felt hat with a well-rounded crown, thin grosgrain band, and short curved brim. 
This iconic hat traces its origin in London, where it is believed to have been designed by London hat-makers in 1849. The bowler hat was designed to solve gamekeepers' tophats being too fragile and often getting knocked off by low-lying branches while on horsebacks. Edward Coke, a British soldier, commissioned the design. 
Other than getting knocked off by branches, some of the previous gamekeepers' tophats were not close fitting and long-lasting.
Following its invention, this hat became a popular classic wear among the British working class for the better part of the 19th century. Later in the 20th century, its popularity grew among the businessmen working in the highly ranked financial districts referred to as 'City gents.'
This hat design soon found its way into the American market due to inter boundary movements, where it became famous for its unique design, cross-fitting nature, and durability. The Americans named it 'Derby hat.'
Traditionally, these classic headpieces attracted notable people such as Charlie Chaplain, Winston Churchill, and John Bonham.
Although the habit of wearing hats has greatly deteriorated in the present-day world, bowler or derby hats still hold their place among men and women looking for a unique sense of fashion.
Today most of these hats are designed with varying accent options in the crown to meet every stylish desire and maintain a modern look. A plus for these classy unisex hats is that they are crushable, so you can easily pack and bring them along on any adventure. Read more about the origins of the bowler hat in this article.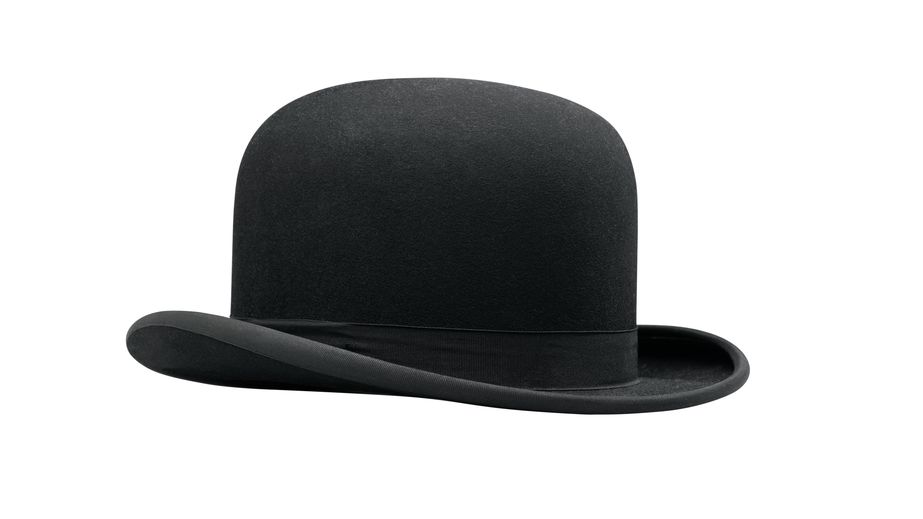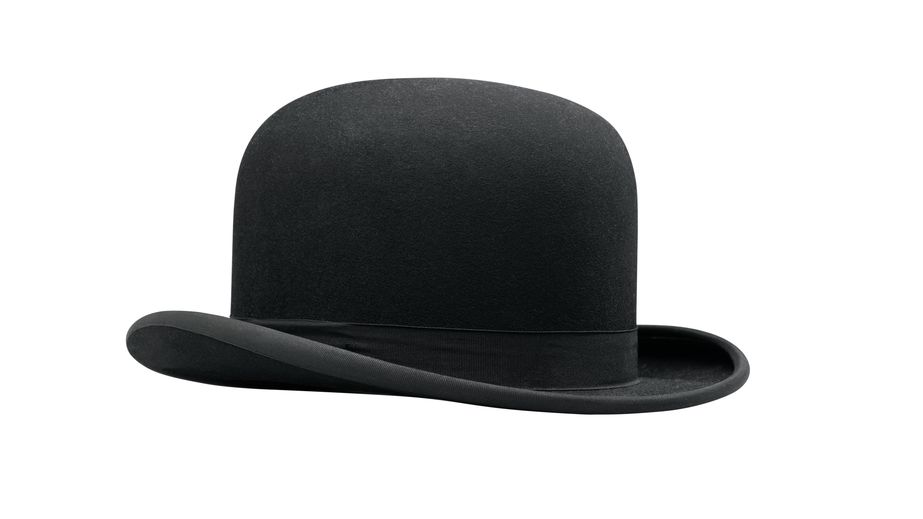 Design and Shape
When it comes to headgears in general, design and shape are among the top considerations.
The makers of bowler or derby hats precisely designed these hats to have a well-rounded crown that allows them to sit low on your head. Generally, the crown is about 5 in (13 cm) high but can sometimes extend to about 7 in (18 cm).
The brim is short, narrow, and curled, giving the hat a neat appearance and a tight fit. Like other hats, bowler hats have a well-fitted grosgrain band that helps them retain their unique shape.
The modern design of the band is customized to align with the ever-changing fashion trends. Wear the latest bowlers or derby hats to create an unmatched charming aura.
Fashion Tips for a Derby or Bowler Hat
A bowler hat is not only a perfect piece of accessory for a man who wants to add to his sense of style but also a woman who wants to add a taste of masculinity to her outfit. Hence, the fashion tips for this classy hat vary depending on the wearer.
Tips for Men
Some guys believe that bowlers are reserved only for eccentric men, rockstars, actors, and cowboys. However, any man concerned about his sense of style sees this headwear piece as a treasure.
Men, if you want to have an eye-catching yet unique sense of fashion, you can pair your bowler or derby with matching brogues, a pinstripe suit, and a well-worn trench coat.
Additionally, if you are the casual type, dress down your cap of choice with a pair of well-fitting denim trousers, a classy leather jacket, a matching white shirt, and chunky leather boots. This combination gives a killer casual look!
When rocking in this iconic hat, an important tip is to wear it like you just tossed it over your head and forgot it was there. This carefree trick is the key to a nonchalant look.
Tips for Women
In modern-day fashion trends, women are seen borrowing some menswear to accentuate their style. It's not strange to see ladies rocking oversized male blazers, shirts, loafers, and even pants.
Therefore, any woman seeking to achieve a boyish-charm can add a bowler to her accessories. Pair your derby or bowler hats with well-chosen inspired menswear such as boyfriend jeans, oversized blazers, or high-heeled loafers.
Additionally, women can complement their look by matching bowlers with a swing skirt, floral blouse for a more defined look.
To create a rebellious look, wear your derby with chunky practical boots and a well-designed leather biker jacket. If you have the guts and want to evoke a sense of mystery, pair a black bowler or derby hat with a long black trench coat. Everyone will be in awe to see what is underneath the mysterious look.
Whichever look you choose, ensure your confidence remains high, and you walk with reserved composure.
Check out this popular Derby hat on Amazon
Who Shouldn't Wear a Bowler Hat or Derby Hat?
Like other pieces of accessories, bowlers are not designed for everybody. Hats rhyme with the wearer's face shape.
The melon shape of this iconic headgear is not well-suited for people with a round face. Bowlers look better on wearers with a more angular jawline, for example, a square, heart, or oval-shaped face.
You can create different looks depending on how you choose to position your bowler. 
For a classic look: carefully position the brim of your hat evenly on your head.
For a more composed look: cock your bowler or derby cap to one side of your head.
If you want to appear open and relaxed: Push your hat a little further towards the back of your head.
For a mysterious look: Tilt your cap a little over your eyes.
Caring for Bowler or Derby Hats
The felt material used in making bowlers or derbies requires regular cleaning. Use a soft hat brush to remove any dust and dirt from the surface of your cap. You can also carefully run a tint roller over your bowler or derby to remove any hair strands, dirt, and dust that you can't brush off.
The brim needs a little more attention as it is the part that's likely to collect a lot of dirt. Wipe it using a soft piece of cloth and gently brush it to remove any remaining dirt particles.
When brushing your hat, follow one direction so that the material can retain its consistent appearance.
When not in use, store your bowler in a hatbox to maintain its shape or carefully hook it on a hat stand or closet.
Conclusion
It's clear that, technically, there isn't much variation between a bowler and derby hat except for the names used in different locations. The two hats are similar in all aspects!
Fashion trends come and go, but the bowler or derby hat seems to have retained its place in the headgear industry. To keep up with the changing trends, get a hat with a modern design that compliments your style.
Read this article to discover more intriguing facts about bowler hats
Affiliate Disclaimer. As an Amazon Associate we earn from qualifying purchases.