If you're traveling on a vacation, the chances are high that you'll be wanting to pack at least one hat for your trip. Whether you're packing a sun hat or ballcap for a trip to Tybee Island or a beanie for a weekend trip to ski with your partner, the odds are good that a hat will need to be part of your wardrobe. At the same time, even a night out on the town may be improved by wearing a fashionable fedora that helps elevate your look.
While it's pretty easy to pack softer hats like beanies, for more structured hats, you'll want to be careful with how you pack your suitcase. After all, nothing is worse than flattening or crushing the hat that you've built an entire outfit around! Here are a few tips to keep in mind when it comes to packing your hat in a suitcase.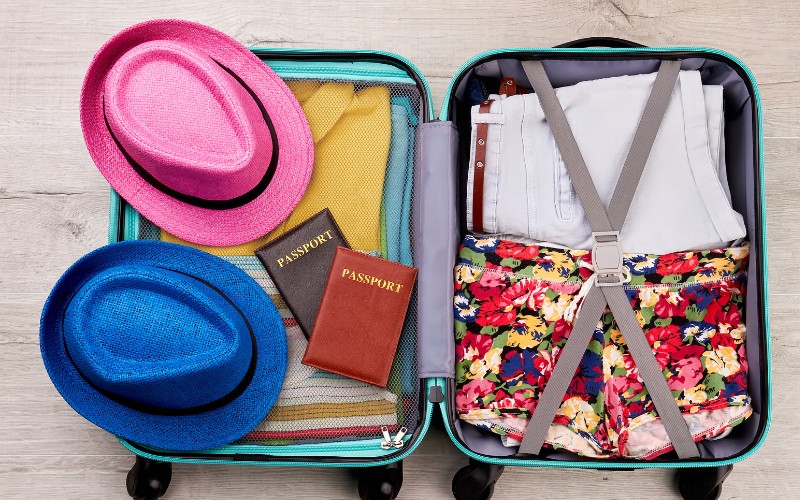 Fill the hat up.
One of the best tricks for packing a hat in a suitcase is to help it retain its structure by filling it with other items in your suitcase. For example, you can flip your hat upside down and fill the crown with socks or underwear to help it keep its shape. After you've filled out the hat's shape, you can then place it at the bottom of your suitcase, crown-side up, and carefully put other items of clothing around it to keep it safe and secure. This is a simple and inexpensive way to ensure that the crown of your hat keeps its form and doesn't collapse in transit, so long as you don't put too many heavy items on top of the other layers of clothing you pack in your suitcase.
Use a hat box.
If you're interested in traveling in style, consider using a hat box rather than placing your hat in your suitcase. Hat boxes have some real vintage charm and can be easily carried or attached to your luggage. Consider hitting up thrift stores to see if you may be able to find "old school" hat boxes yourself, or shop for high-end hat boxes online. If you don't want to spend too much money on a hat box, consider browsing Amazon.com for more affordable options that still keep your hat safe and sound while in transit.
This hat carrier (Amazon) works well for most structured hats.
Wear it instead of packing it.
If you're only traveling with one hat, you might want to consider just wearing it instead of packing it. For example, you can wear it on your head as you travel on a plane or wear it while driving if you're going on a road trip. While this means that you may run the risk of forgetting it somewhere because it won't be in your suitcase with the rest of your clothing, for some travelers this solution might make the most sense.
Traveling and packing hats can seem tricky, but with the above tips you'll be able to keep your hat in great form with minimal effort. Whether you're investing in a hat box for your travels or plan on using a more DIY method, there are a few different simple ways to keep your hat looking great no matter where your travels take you.