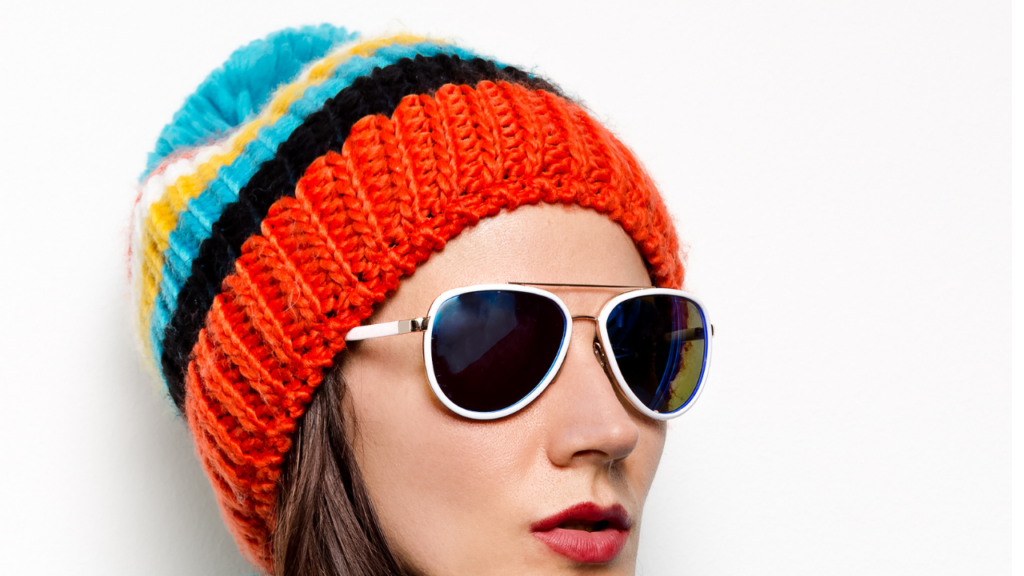 1. There Are More Than 30 Types of Beanies
Due to their rising popularity, beanies today come in many different shapes (like animal-shaped beanies) and sizes — and more than 30 styles. Some of the styles available today are: cuffless, cuffed, hipster, slouch, earflap, and many more. Beanies are so versatile that there's a matching beanie for nearly any outfit!
Go here to read more about these different styles.
2. Beanies Are Popular in Hot Temperatures, Too
You may be thinking, why would anyone wear a beanie when the weather is scorching? Simple answer: beanies are stylish. In the 90s, beanies were trendy among celebrities, especially hip-hop rappers and rockstars.
Read more about the difference between summer and winter beanies here.
In some parts of Asia, you can see people styling up in beanies, even in temperatures soaring above 98.6°F (37°C). You can wear a beanie during the summer, and it won't be excessively hot if it's made of breathable materials.
Merino or alpaca wool is ideal in both hot and cold climates — they make you feel warm in cold weather and cool in warm weather. These super popular EINSKEY Slouchy Beanies on Amazon are a good example.
3. Did A Viking God Wear a Beanie?
Scandinavians keep themselves warm with beautiful, thick beanies. Some of the beanies have decorative pom-poms on top, inspired by the pom-pom hat or helmet worn by the Viking God Freyr. In 1904, a statue depicting the God wearing a helmet with a ball on top, resembling a pom pom, was discovered in Södermanland, Sweden.
4. Google Gave New Employees Propeller Beanies
You may not see people donning propeller beanies on the street, but these beanies were once popular and made appearances in the American children's television series "Time for Beanie."
Today, propeller beanies are more worn for comedy or satirical reasons. However, at Google, freshly hired staff, also known as "Nooglers," are given propeller beanies during onboarding.
It seems that Nooglers these days get propeller caps, but maybe some still get the propeller beanie.
Check out the propeller hats on Amazon
5. The Most Expensive Beanie is a $200 Canadian Toque
The Toque is the Canadian beanie and a winter staple in both Canada and all over the world. The most expensive Canadian toque on the market costs a whopping $200 — but why?
The most expensive toque uses 35% qiviut (taken from muskox), 35% cashmere (taken from the cashmere goat), 30% wool (taken from sheep) for its interior, and 100% merino (taken from merino sheep) for its exterior.
6. Babies Wear Beanies Right After Birth
After delivery, babies need to keep their heads warm, and beanies provide the perfect protection!
These snug hats mimic the mother's warm womb and prevent unexpected chills from cold winds and air conditioning. Unless it's winter, a newborn baby doesn't need to wear a beanie outside of the hospital, but a cute little hat won't hurt as long as the baby is comfortable in it.
Check out these incredibly popular baby beanies on Amazon.
Find out more in this article about baby hats.
7. College Students Wore the Hat in the 20th Century
The beanie hat first emerged in the United States in the early 1900s. During that time, the slang word for "head" was "bean." But even though the beanie existed in the 20th century, the fad wasn't as widespread as it is today.
College students notoriously donned this tight-fitting hat around campus. When the 50s rolled around, freshmen at some universities, like Lehigh University, would wear the hat during the fraternity initiation process.
8. Benedictine College Continues the Beanie Tradition
The tradition of newcomers wearing beanies for initiation has long died off, for better or for worse! However, Benedictine College, a college based in Kansas, still touts this long-held tradition. The school encourages freshmen to wear beanies during their first week of class, though the trend fizzles out by week two.
9. It Was Popular With the Working Class of the 1900s
In the early 1900s, many working-class citizens became beanie fanatics for more practical reasons.
Blue-collar workers like mechanics, welders, and many other tradesmen realized that this tight-fitting cap could keep their hair from falling into their eyes while on the job. Beanies all but replaced brimmed hats in the 1900s workforce, as the brims would block their view.
10. Some Beanies Have Brims
Though the classic beanie doesn't have a brim, some edgier versions sport a <1" (2.54cm) brim at the front. These beanie variations are more fashionable than practical, but they do come in handy when on the slopes on a bright, sunny day. Check out the popular RW Knitted Cotton Rasta Slouchy Beanie Visor on Amazon.