Fedoras are a great way to top off any outfit. Lupita Nyong'o, Jennifer Aniston, and Adele are just a few of the long list of celebrities who sport fedoras in their daily lives.
Fedoras are functional, versatile, and stylish. These hats vary in brim size, trim design, material, and—perhaps most importantly—color, making them very customizable.
There are a few factors you should consider when choosing the color of your fedora. Here are five tips to ensure that you choose the best fedora color for your lifestyle.
Consider the colors that are already prominent in your closet.
There's nothing worse than buying a new, favorite accessory and realizing that nothing in your closet matches! When you're trying to decide which color of fedora you'd like to purchase, as an exercise, see how many outfits you can create based on your top color choices.
You may find that there's a clear winner when it comes to the number of outfit combinations you can create with one color of fedora versus another. To ensure that you get the most use out of your fedora, pick the color that's most cohesive with your existing clothes.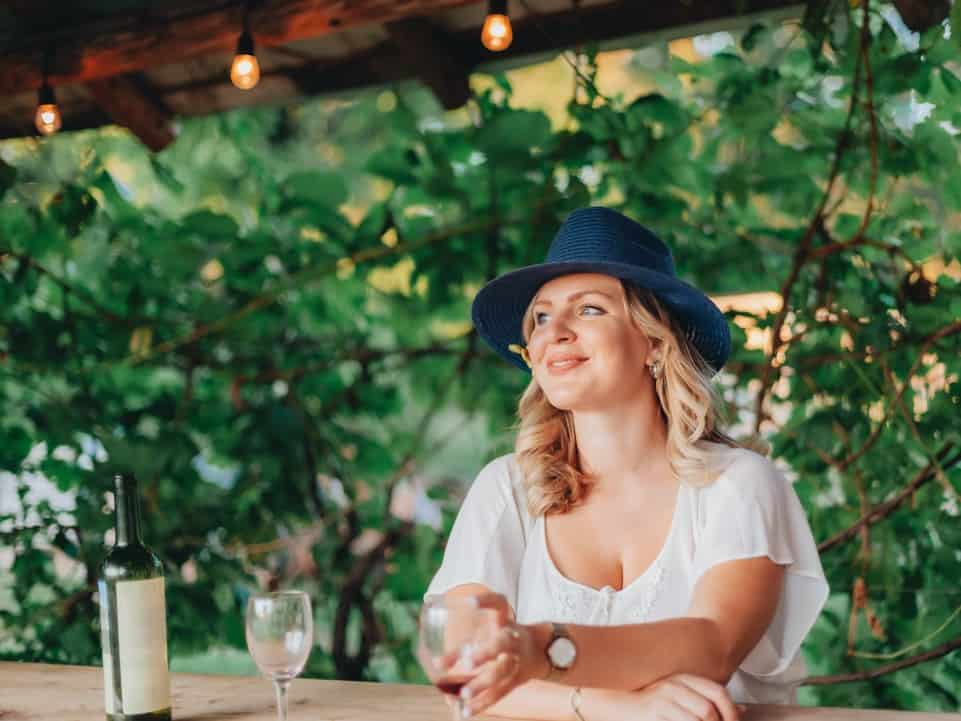 Decide if your fedora is a statement piece or an accessory.
Are you hoping for your fedora to be the focal point of your outfit or would you rather that your hat is just another aspect of a put-together ensemble? If you want your fedora to stand out, pick a color that's a bit bolder and brighter.
Whether lime, purple, or hot pink strikes your fancy, you can paint with bold strokes if you're planning for your fedora to be the "main event" of your outfit. Such as these standout color fedoras on Amazon. On the other hand, you may want your fedora to draw less attention. In that case, choose a color that's more subdued and versatile, like white, black, or grey.
Consider your skin tone when finalizing your decision.
Have you ever tried on a shirt and felt like something was off, because the color just didn't look right on you? Depending on your skin tone, hair color, and eye color, some colors are just naturally going to be a better fit than others.
It helps to know your skin undertone and what colors compliment your hair color. Discover your skin undertone and take a look in your closet at what colors you think you rock. That'll help you make an informed decision.
Think about which seasons you're planning to wear your fedora.
Some colors evoke the feeling of different seasons. Deeper colors, like mauve or mustard, are reminiscent of cooler weather. Bright colors, like baby blue, may remind you of sunny summer days. Which seasons are you planning on wearing your fedora. If you're hoping for an every-season fedora, it might be wise to pick one that's white, so it'll be appropriate no matter the time of year, such as this very popular white vintage style on Amazon.
What's your favorite color?
Sometimes you just have to put aside all of the advice and go with your favorite color. If you feel positively about a color, you're going to love it no matter what.
If you're still really stuck between two colors, poll your friends. What color do they think you'll get the most mileage out of? No one knows you better than your inner circle.
Wondered which hair styles work best with a fedora? Read more here.