Sweat stains can make your favorite hats look bad and maybe even smell. If you want to keep your hats looking new and smelling fresh, you will need to find a good method of sweat stain removal.
There are five proven cleaning methods to remove sweat stains on your hat. You can try at-home methods using common items like soap, vinegar, and baking soda, or there are products you can purchase to help you remove your hats' sweat stains with little effort.
This article has five fast and easy sweat stain cleaning methods. Make sure to use them regularly since sweat stains will build up, and they can be harder to remove as time passes.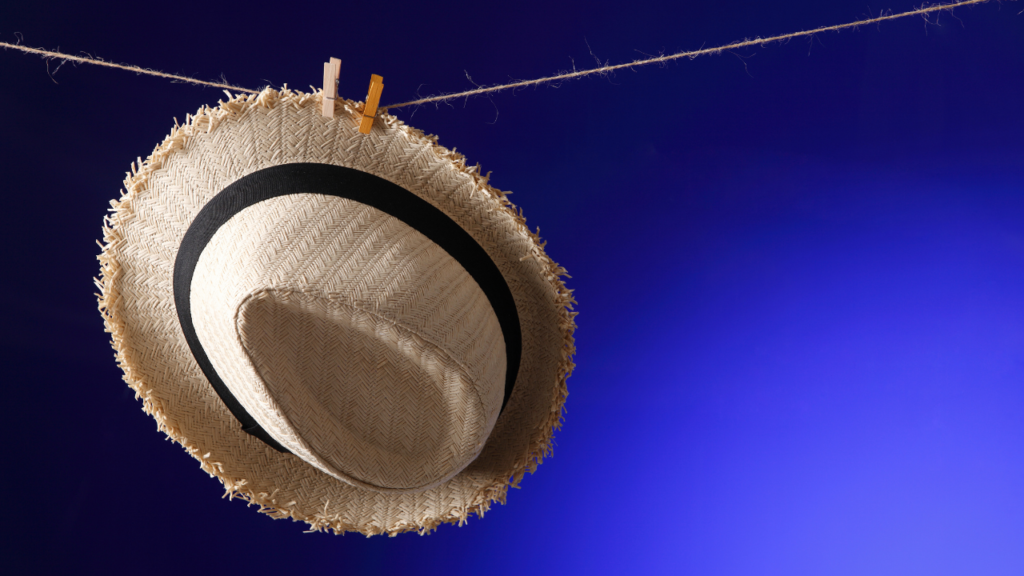 Use Baking Soda and Vinegar
For a simple, at-home sweat stain removal, mix baking soda, water, and vinegar. Start with a quarter cup of water and a quarter cup of baking soda mixed. Rub it on the stain and let it sit for an hour with the mix on the hat.
Then, spray some vinegar on the hat and scrub the stains more. Rinse the hat in cold water and allow it to dry.
Use Sweat X Sports Extreme Stain Remover
This spray from Amazon will remove sweat stains from your hat in addition to other stains, including clay, grass, sunscreen, and mud. You can also use this spray for stains on any other fabric like shirts, shoes, and sports uniforms.
To use, spray the stain, rub the affected area, then let it sit for five to ten minutes before washing it like normal. You can pair the spray with Sweat X Extreme Laundry Detergent found here on Amazon for the most effective stain removal.
Hand Wash Your Hat in the Sink
If you have a delicate or old hat, you may wish to be gentle when you wash it. Hand washing your hat in the sink is an easy way to keep the hat in good condition but still remove sweat stains. Use some dish soap or laundry detergent and gently scrub the hat.
Use the Dishwasher
You can wash your hat in the dishwasher with dishwasher soap to remove sweat stains. The dishwasher is better than using a washing machine since it is more gentle on the hat.
Make sure to remove any paper, stickers, or cardboard from the hat before putting it in the dishwasher. A Hat Washer Cage such as this one on Amazon can help your hat keep its shape in the washer.
Spot Clean It and Soak It
You can spot clean your stains with a simple stain remover spray or soap (like laundry detergent), then let it soak in a bucket or your sink using cold water. Scrub the spots with the soap you choose, then let it soak for a few hours.
Check on it and give it another scrub if necessary. After soaking, you can air-dry the hat, and the stains will be gone.
Final Thoughts
These five cleaning methods will help you remove sweat stains from your hats. Use the one that works best for your type of hat or that fits your schedule. Use these methods regularly to keep your hats clean.