Curtain bangs are back and stronger than ever. They're one of the biggest trends in 2021 style. It's pretty safe to say that curtain bangs in particular aren't going anywhere anytime soon, because they're cute and compliment a lot of different face shapes and hair types. Whether you went into a stylist to get them professionally done or braved it at home while making a video for Brad Mondo to hilariously critique, you've officially made the commitment. 
With beanie weather just around the corner, now is the time to start thinking about how you'd like to wear your bangs with your beanie. Here are a few tips that will help you live your most fashionable life.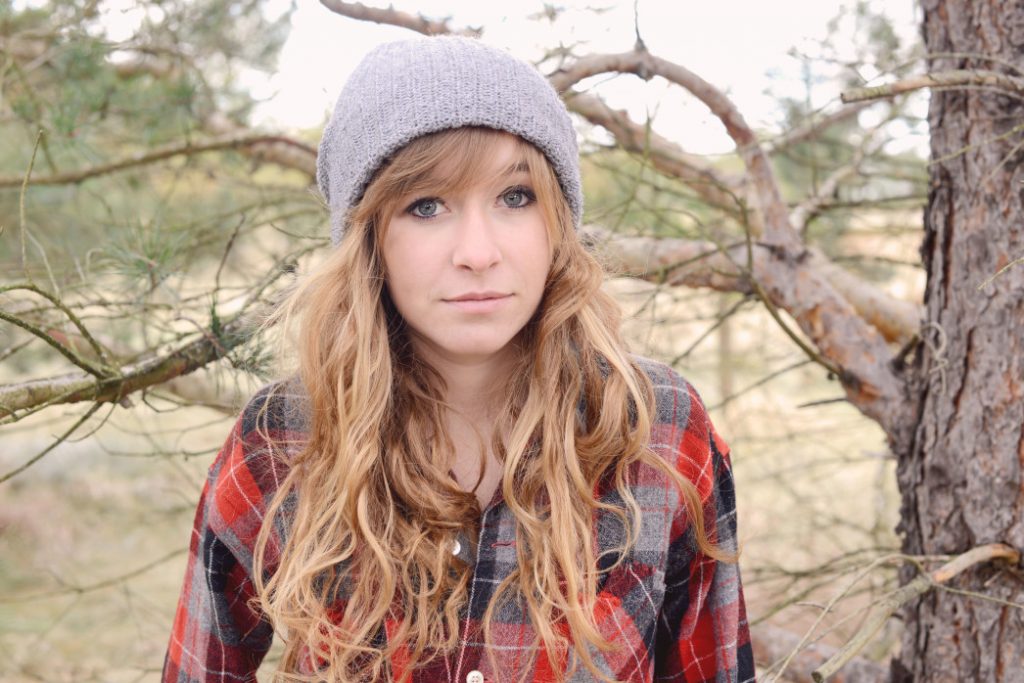 1. Avoid covering your bangs with the beanie
As the temperature drops, you may be tempted to ditch fashion all together and stuff your bangs inside your hat. That might be fine for a little bit, but when you're ready to remove the beanie, your bangs are going to be a mess! In order to avoid a bang catastrophe, don't cover your bangs with your beanie. You'll be grateful that you took the extra five minutes to style your bangs around your hat before you left the house.
2. Secure your beanie with bobby pins 
In order to keep your beanie from sliding over your bangs, secure your hat right where you want it using bobby pins. You'll want the top of your beanie to rest right at the root of your bangs. This prevents your bangs from being weighed down or crimped when you take off your hat. Pin the sides and back of the beanie to your head. This should keep everything in place.
3. Embrace your middle part 
Right now, it's all about the middle part. You can showcase this even with a beanie on if you have bangs. Section your bangs down the middle, and then use a straightening or curling iron to shape your bangs away from the middle part. Curtain bangs will look incredible with the addition of a beanie. You'll be giving off some serious Zooey Deschanel vibes.
4. Give your bangs some volume
Jameela Jamil is an inspiration to us all. Her commitment to activism is just one aspect that deserves copying. Have you seen how incredible her bangs are? When you're styling your bangs this fall and winter, channel Jameela Jamil by using hairspray to texturize and volumize your bangs. Adding texture to your bangs will compliment the texture of your beanie. The hairspray will also help to keep them in place, rain or shine.
Your beanie and bangs can not only co-exist, but live in harmony. Don't cover those beautiful bangs with your beanie! Just style your bangs with a middle part, give them some volume, and situate your hat to compliment your hairstyle. With a little bit of foresight, any hairdo can go great with your favorite hat of choice—including your beanie! Especially with autumn signaling the start of beanie weather, it's not a bad idea to review the above tips so that you and your bangs can make the most of your beanie.