Naturally curly hair is absolutely gorgeous! Gone are the days of the early 2000s where women were straightening and damaging their luscious locks to achieve that popular pin-straight look, and thank goodness!
Straight-haired people just don't get the extra fuss that goes into protecting curly hair. Hats are a popular accessory right now and could pose a hurdle for people with curly hair.
Since hats are timeless, this look is here to stay. What does this mean for curly-haired people? How can people with curly hair look their best and keep hair safe from damage? Here are a few tips that will help you look great and feel great when wearing a hat with curly hair.
1. Count on satin to save you from damage.
If you want to keep your curly hair healthy, it's important that you line the inside of your hat with satin. Without satin, the material of the hat can pull on your hair and dry it out, ultimately causing damage. Some high-quality hats will already come lined with satin (such as this satin-lined baseball cap on Amazon) because hat specialists know it's healthier for all hair types. In the short term, satin can also help reduce hat hair, which is a welcomed added bonus. You can also read this article about satin-lined beanies.
2. Account for hair volume when choosing a hat.
Due to the volume that your curly hair produces, your hat may not sit entirely flush with your scalp and forehead if you're styling it down. In that case, consider sizing your hat up, so your hair can fit comfortably underneath.
This will prevent pulling and just generally make you feel more comfortable because it won't fit too snuggly. Sizing up your hat also ensures that your head-to-hat ratio looks correct. In other words, your hat won't look like it's just kind of floating in your hair.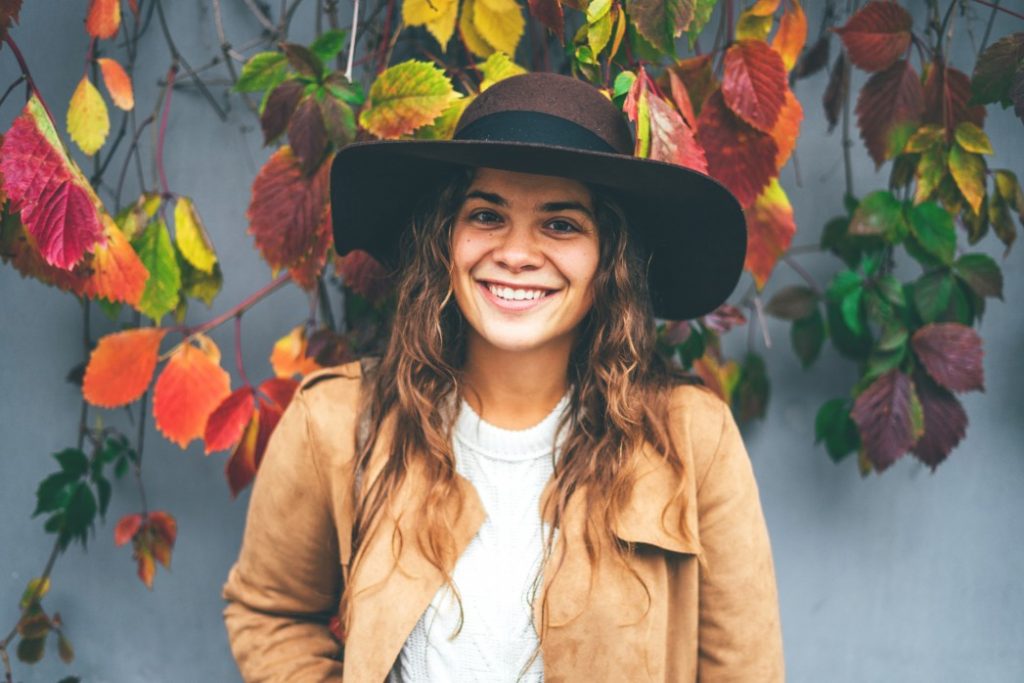 3. Play around with style.
If you've been gifted a hat that's a little tight, but you still love it, you can make it work by playing around with style. Plaiting your hair can take away some of its volume in order for you to wear a tighter hat. You may also want to consider styling it into a low messy bun that'll allow you to pull out some of your natural curls for a relaxed, but stylish look.
4. Don't skip your regular maintenance trim.
If you've been wearing a hat regularly and you know it's been rubbing the ends of your hair, make sure you don't skip your regularly scheduled maintenance trim. A trim will get rid of any damage that regular wear and tear of any kind has caused, so your hair looks fresh and fabulous no matter how you accessorize it. Find a curly hair specialist in your area who knows exactly how to trim up and maintain curly hair for the best results.
Hats are a 2021 fashion trend that everyone can enjoy, no matter your hair texture. Make sure you're taking care of your curly hair and choose a hat that's going to look great with what you've naturally got going on.