Neck scarves are a must-have addition to any wardrobe. They express that the wearer has a sense of fun, adventure, and fashion. A silk neck scarf can look classic, giving you an Audrey Hepburn vibe or it can be whimsical and trendy à la Keirnan Shipka at the Coach and Friends of the High Line event in N.Y.C.
Let's just say these neck scarves aren't your grandpa's ascot ties because this trend is going to stick. The question remains, can you mix and match your favorite hat with a neck scarf? The simple answer is, yes! Here are five tips that will help you pull off the hat/neck scarf combo.
1. Consider scale when picking your neck scarf and hat pair.
To ensure that your wardrobe doesn't look heavy or unbalanced, consider scale. Here's how you can keep scale in mind. When you're picking which neck scarf to pair with your hat, take stock of the wideness of the brim of the hat. If your hat has a large to medium brim, you may want to choose a neck scarf that has a smaller width or if your hat has a small brim or bill, you can pull off a wider scarf. Your hat and scarf selection should complement your face, hair, and neck, not hide them. Experiment to find the right hat to scarf ratio for your body.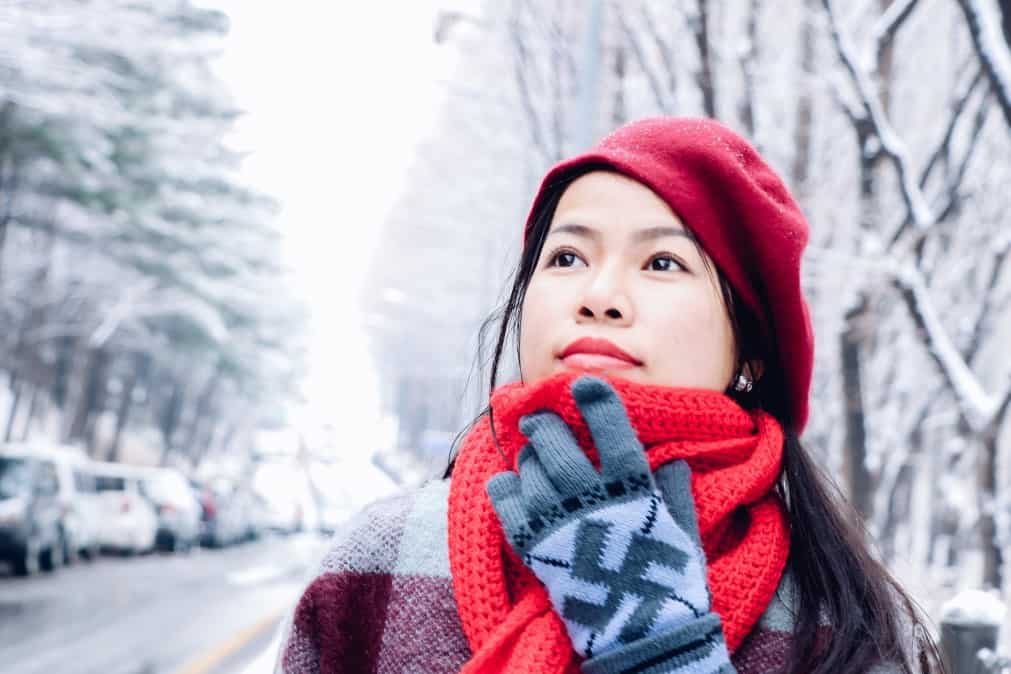 2. Play with texture throughout your outfit.
Mixing and matching textures can add depth to your wardrobe by creating visual interest. Slip-on a felt hat with a silk scarf to add an extra dimension of interest to your fashion statement. If you're going for a summery look, a popular 2021 fashion is a cotton neck scarf and a hat with a beachy "straw" weave. Check out these super popular soft cashmere scarves on Amazon.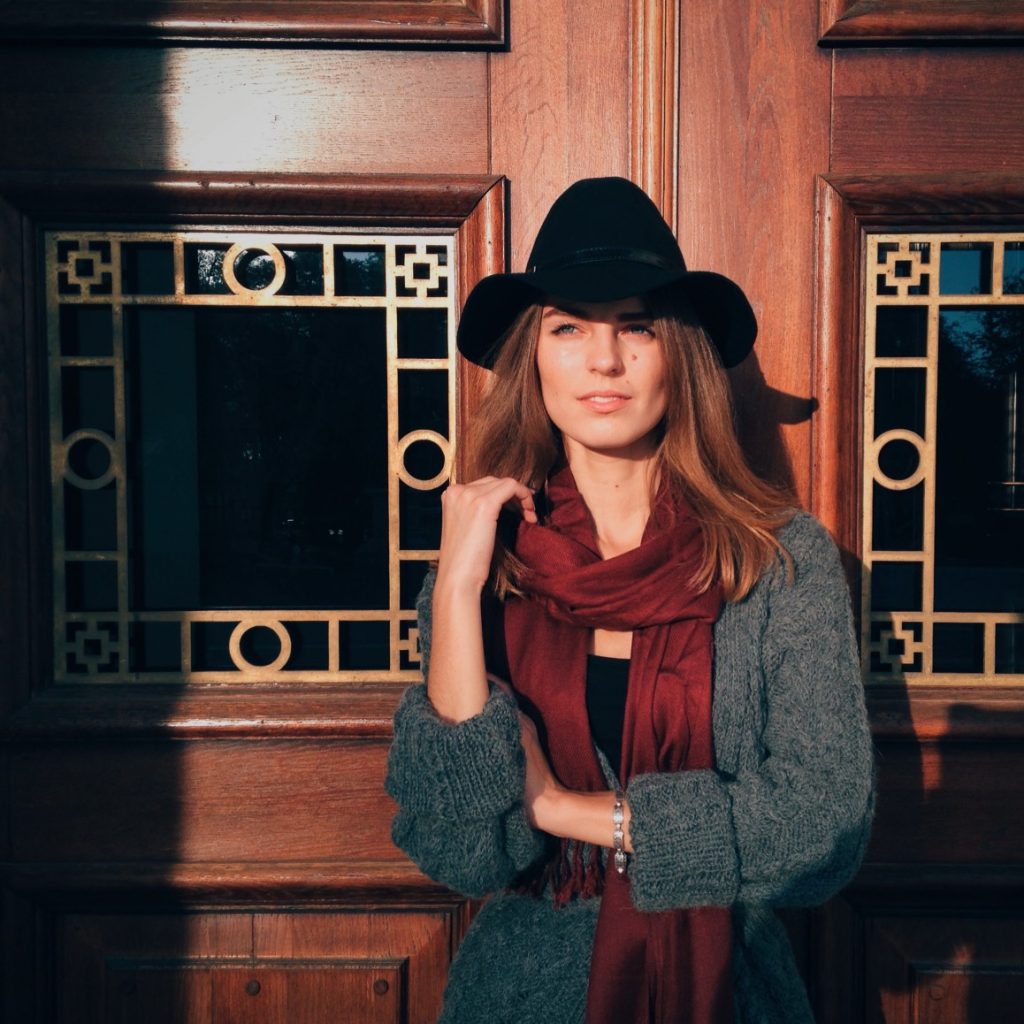 3. Lean into monochromatic fashion choices.
Monochrome color palettes are about as chic as it gets. Not to mention they're so easy to curate. You'll occasionally see monochrome looks on just about every celebrity. From Rihanna to Hailey Beiber, everyone finds this look flattering. When you're getting ready to go out with your friend, you won't have to worry whether your hat and scarf match the rest of your outfit if everything is one color.
4. Get a little wild with patterns.
If you've heard the fashion "rule" that you shouldn't wear two different patterns, just remember that rules are meant to be broken. If you intentionally put two patterns together, you might just have a hit. You actually can put a houndstooth hat with a houndstooth neck scarf, especially if the patterns are different sizes. A floral print paired with polka dots is also cute and trendy right now.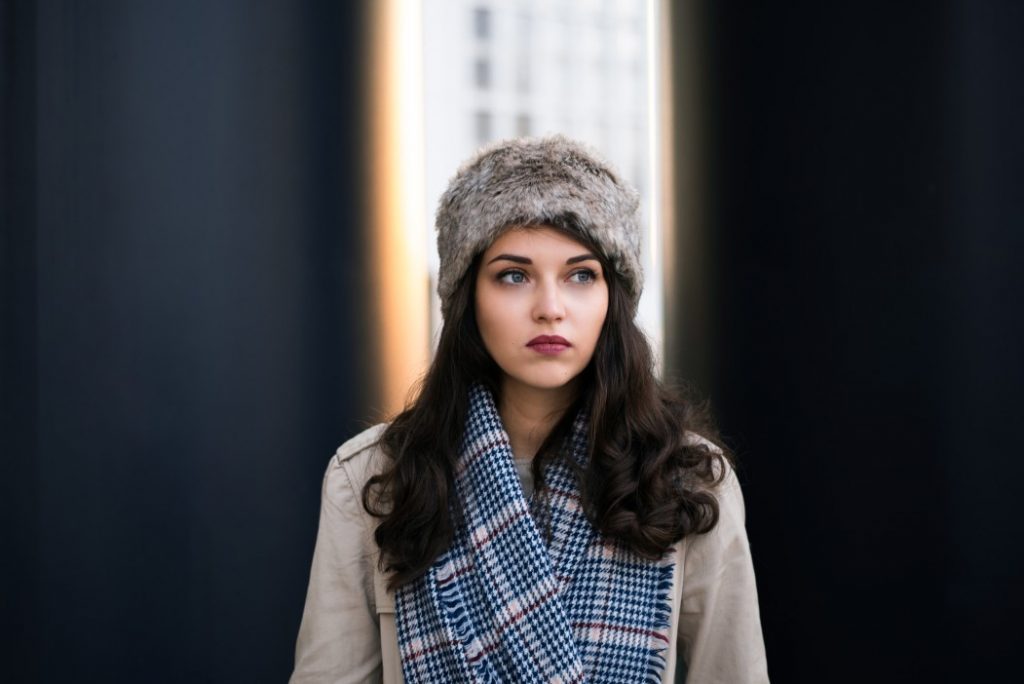 5. Tie your outfit together with the hat band.
If you're wearing a brimmed hat with your neck scarf, tie your look together by matching the scarf with the hat band. By making sure the hat band and scarf are complimentary, your whole ensemble will appear cohesive.
Combining your hat and neck scarf can be a lot of fun. By playing with texture, pattern, color palette, and scale you can't go wrong.