Hats are a unique piece of accessory that will set you apart from the crowd. For more eventful days you can rock elegant hat styles such as cloche hats.
Cloche hats made their mark in women's fashion in the 1900s due to their distinct style that was never seen before. Cloche hats got their name from the French word "Cloche," which literally means bell. Hence, cloche hats can be described as bell-shaped or mushroom-shaped hats that hug the head and have a brim that is angled downwards on the forehead.
Even though Cloche hats were originally designed to be well-fitted headpieces that do not slip off easily from the head, cloche hats have now evolved into high fashion accessories. They are often decorated with ribbons, pricey stones, embroidery and feathers to make them look even more gorgeous and elegant.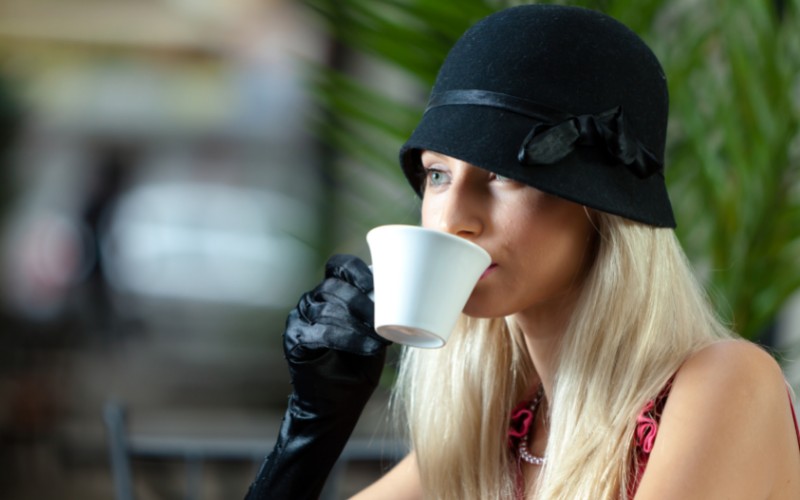 Cloche hats might not be a go-to accessory for many of us, but no one can deny that they certainly add an element of glamour and elegance to your outfit, when worn correctly. They are timeless and graceful with a classic touch of vintage sophistication.
As beautiful as they are to look at, it is easy to be confused about how to correctly wear and style a Cloche hat. Worry not! We have got your back. We have here, a list of comprehensive tips and tricks for wearing a cloche hat properly.
1. Choose the Right Size of Cloche Hat
A cloche hat is supposed to fit on your head snugly and hang elegantly over your forehead at an angle. For this, you need to find a cloche hat that is of the same size as your head. We have a few tips and tricks so that you can choose a cloche hat size that will fit you as perfectly as a glove.
If you are looking to find a cloche hat for women, you should be happy to know that they are usually "one size fits all." With an average circumference of 21.5 inches to 22.25 inches, they are made to fit almost everyone. Hats for children and teenagers are smaller than the usual size. Cloche hats may occasionally come with adjustable strings to keep the hat in place.
You can easily measure your head size using a measuring tape. You can then compare it with the size guide for the corresponding brand to pick out a cloche hat size for yourself.
Do not choose a cloche hat size that is smaller than your head size. It has a chance to leave you with a headache or even worse, red marks and indentations on your forehead!
2. The Material Of Your Cloche Hat is Important
Cloche hats come in a wide array of materials. Starting from wool to fur, straw and even our favourite cotton, you have several options in front of you to choose from! It is imperative that you choose a cloche hat material that will go along with your occasion for the day.
If the event calls for a dressy and classy look, you can pair your glam outfit with a fur felt cloche hat. Even cloche hats made from textured wool can be worn on such special occasions. For more casual and laid back outfits, you can opt for a cloche hat made from more breathable materials like straw or cotton. This wool cloche hat is one of the most popular on Amazon.
3. Pay Attention to Your Hair Cut
We all know that hats are the new and raging trend, especially in the current era of Instagram and Pinterest. Did you know that your cloche hat can look way more attractive if you pair it with certain types of hairstyles?
Hairstyles in which the hair length is kept short, such as pixie cuts, long bob, short bob, curtain bangs, blunt cuts, etc. can take your cloche hat look to the next level. Ask your stylist to add feathery layers to your short hairstyle and wear your cloche hat like a quirky fashion statement! However, these hats look just as good with medium and long hair. Let your hair down on your shoulders or bun it up for an ethereal and dreamy look.
The color of your hair also plays a significant role when it comes to complementing your cloche hat. For instance, black hair pairs up well with blue and purple cloche hats. Maroons, greens and shades of grey look stunning on lighter coloured hair like blonde, grey and yellow. Brown hair compliments pink, red and black cloche hats.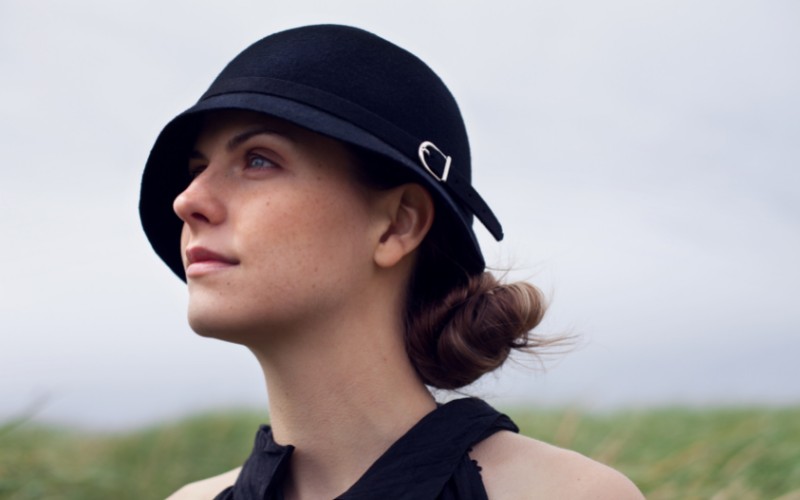 4. Pair Them With Toned Down Accessories
Cloche hats were first designed in 1870. Needless to say, they do have a royal and dressy look to them, and so you need to be careful with the outfit you pair them with. If you are going for a bold outfit and a cloche hat, going easy on other accessories such as earrings, necklace, shoes, handbag, etc., is a great way to prevent yourself from looking too flashy. You can pick dainty jewellery pieces and bags and shoes of muted colours to complete your look.
Summary
With so many styles, sizes and colours of cloche hats available at our disposal, we are bound to be a little muddled when it comes to wearing a cloche hat properly. The key is to pick a size and colour of your choice and balance the other elements in your look. This way the cloche hat will be an eye-catching and unique accessory that will certainly help you stand out.