Hat boxes can be dated back as far as the early 19th Century, designed as a way to store and carry hats for both men and women.
At that time wearing a large and elaborate hat was part of everyday style, so ensuring these hats could travel safely was important.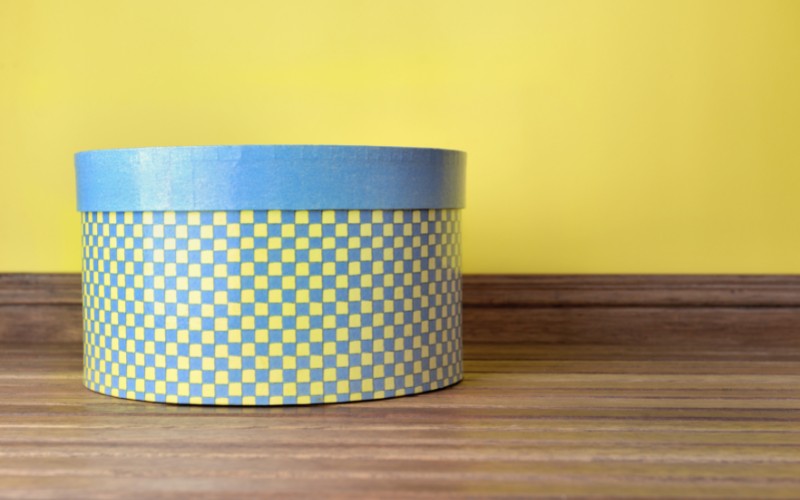 Hat boxes were often made from sturdy cardboard, but could also be crafted from leather or tin, and lined with silk as a way of adding extra protection to the piece of headwear.
Nowadays, the everyday hat wearer probably won't be too concerned about transporting a hat in a hat box. Still, if you own a collection of expensive or limited edition hats, there are a few things you will want to do to keep them in pristine condition.
Tips for Choosing a Hat Box
First things first, you want to buy the correct-sized hat box. Too small, you won't be able to add a protective layer around the hat, and it might become misshapen if pressed into a hat box that is too small. Too big, it will move around the box and is more likely to become damaged.
You must also buy the right shape and type of hat box for your hat. You might even be able to go to the company you purchased the hat from to make sure you get the right box; for example, New Era sells protective carry cases for all their baseball caps!
Check out these baseball cap cases on Amazon.
You will also need to decide what you use your hat box for. Are you using it to store your hat at home safely? Or are you traveling and want to help protect your hat from damage?
If it's the latter, you will need to consider having a hat box that can be secured well and a carry strap, too, so it can be moved easily.
If your hat is staying home, then your hat box won't need these added extras. If you are selling hats to be sent to customers, you will need to carefully consider what type of hat box and packaging you will need to use to ensure the hat arrives with the customer undamaged.
These popular hat boxes on Amazon are highly rated.
Tips for Packing a Hat in a Hat Box
When packing your hat, a technique will keep it in the best condition. Pack your hat with paper. The paper must be acid-free to help prevent moisture from building up inside the box.
You will then want to pack the inside of the hat with some lightly scrunched paper and line the bottom of the box too! Then, flip the hat upside down and add it, crown first, into the box.
Add crumpled paper around the hat until it feels safely packed and protected. It may only be a few simple steps, but it can be the difference between your expensive hat staying in excellent condition or ending up marked and damaged.