A classic leather jacket is a staple in everyone's closet. They are chic, stylish and most importantly, they keep us warm when the weather gets chilly. Leather jackets are so versatile that almost all kinds of accessories look just as stunning when paired along with one. However, a hat can add a unique yet trendy element to your outfit and will elevate the beauty of your leather jacket even more!
Hats come in a wide array of shapes, sizes, purposes, and styles. Although hats were once invented to protect the hair and face from the scorching heat of the sun, harsh winds, and other weather conditions, in today's time, they have become more of a fashion statement.
Men and women are now wearing hats as an everyday fashion accessory to amplify their style quotient. Likewise, hats are now available in hundreds of different styles. Will all of them complement a timeless piece of clothing like the leather jacket? We are here to help you out with that! Here are some elegant and stylish hat styles that will pair perfectly with a leather jacket.
1. Fedora
A fedora hat, made popular by the character of Indiana Jones, is characterized by its quintessential features like the soft brim and an indented crown. The Fedora hat gets its name from the French play Fedora. The female protagonist Princess Fédora Romanov rocked this hat style on stage and has, since, become a fashion statement for men and women alike. A leather jacket when styled with a Fedora gives a dressy and elegant look that is truly unmatched. Felt hats like this popular one on Amazon work well.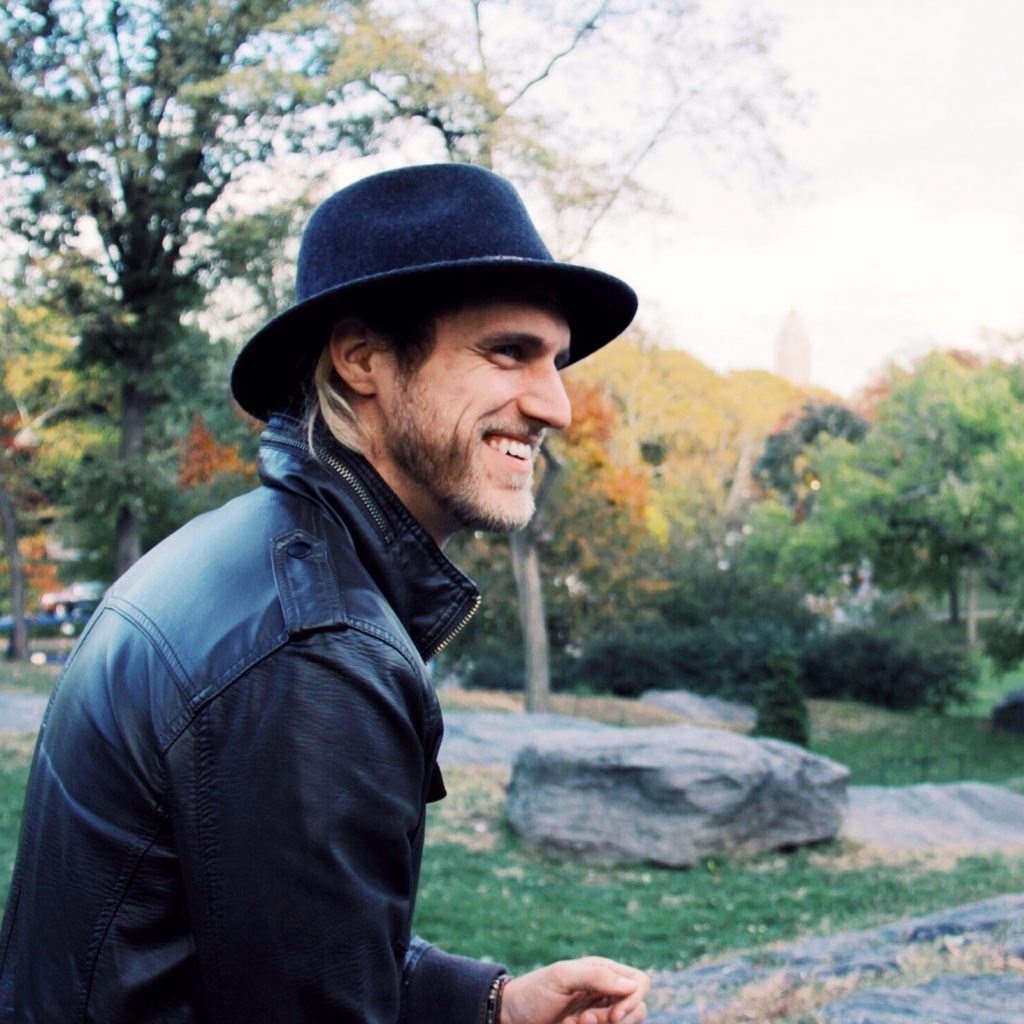 2. Trilby Hats
A trilby hat has a very similar look to that of fedora hats. They have a comparatively shorter brim that is tilted in the downward direction. Popularly known as the rich man's hat, Trilby hats give a sophisticated look that will perfectly complement a leather jacket. This popular classic short brim trilby on Amazon works very well.
3. Beret
A beret is a soft, round hat that fits snugly on the head, typically made from cotton, wool, etc. Known as the 'hat of the intellectuals,' beret hats have been worn by the famous painter Rembrandt. In modern times, it has become a well-loved accessory for any high fashion individual. A leather jacket pairs perfectly with a beret and will boost the style and elegance of your look. These French-style berets on Amazon are ideal for this look.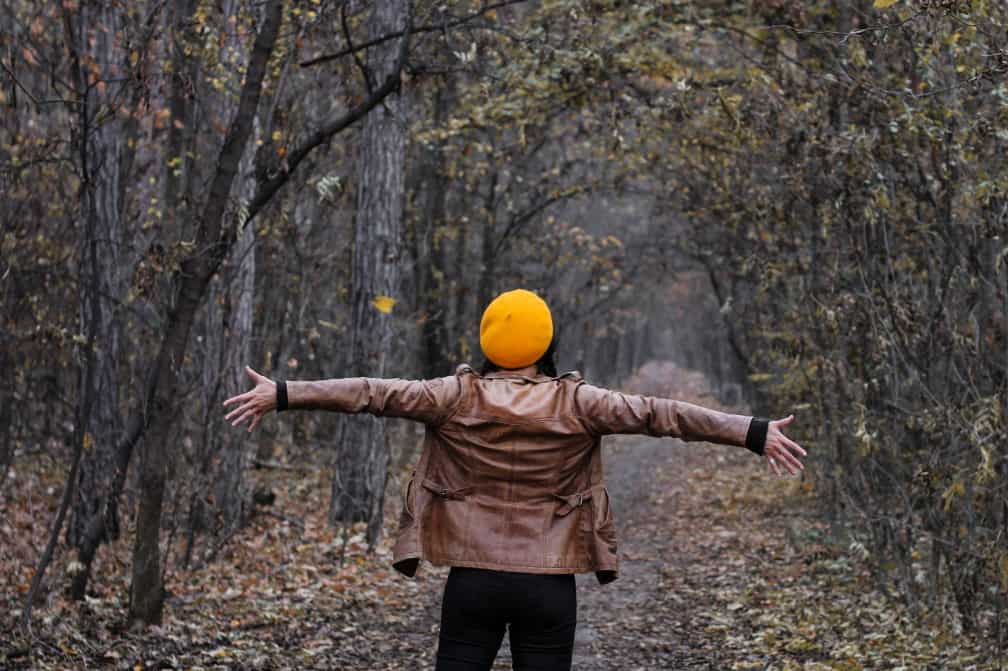 4. Baseball Cap
A baseball cap is a type of hat that is so common that most of us own at least one! However, they are the most popular hat style to be worn with leather jackets. They have a round crown with a stiff projected brim. A combination of a leather jacket and a baseball cap gives a relaxed and casual look with a dash of athletic elegance.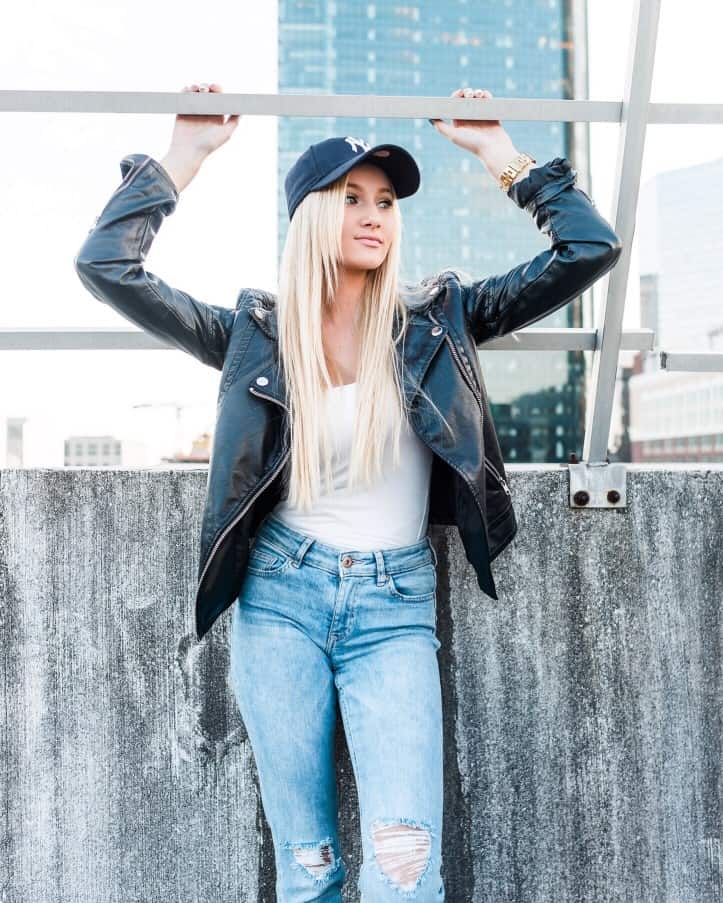 5. Ascot Caps
Ascot caps have a similar look to that of flat hats and have a rounded-shaped crown made with a single panel of wool felt. They usually come in muted colors like beige, grey, brown, or black and can be a unique and sober addition to your wardrobe. If you do not want to go for a dressy look, Ascot caps would be perfect with a leather jacket. Ascot caps from Belfry Hats are a great option and are available on Amazon.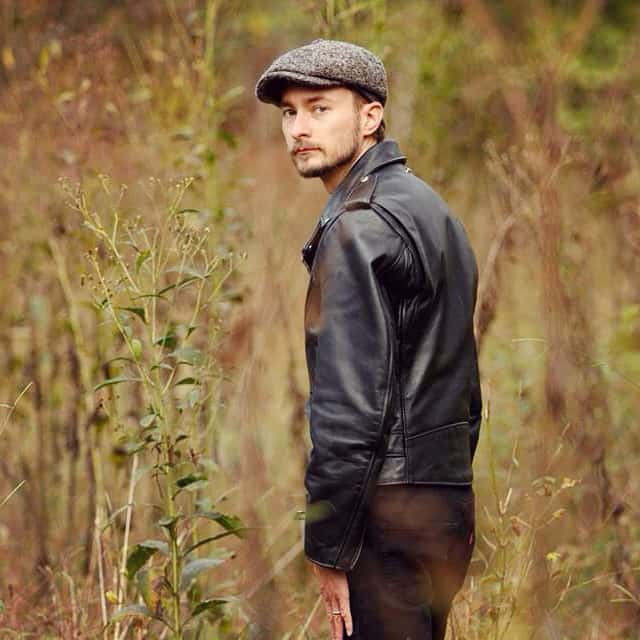 6. News Boys/Flat Caps
As the name suggests, a flat cap is a small-cap with a round shape and a stiff brim in the front. Newsboy caps or flat caps are a great way to add an element of flair and elegance to any outfit, especially if it is a leather jacket. You will definitely turn some heads if you pair a black leather flat cap with a classic leather jacket of your choice.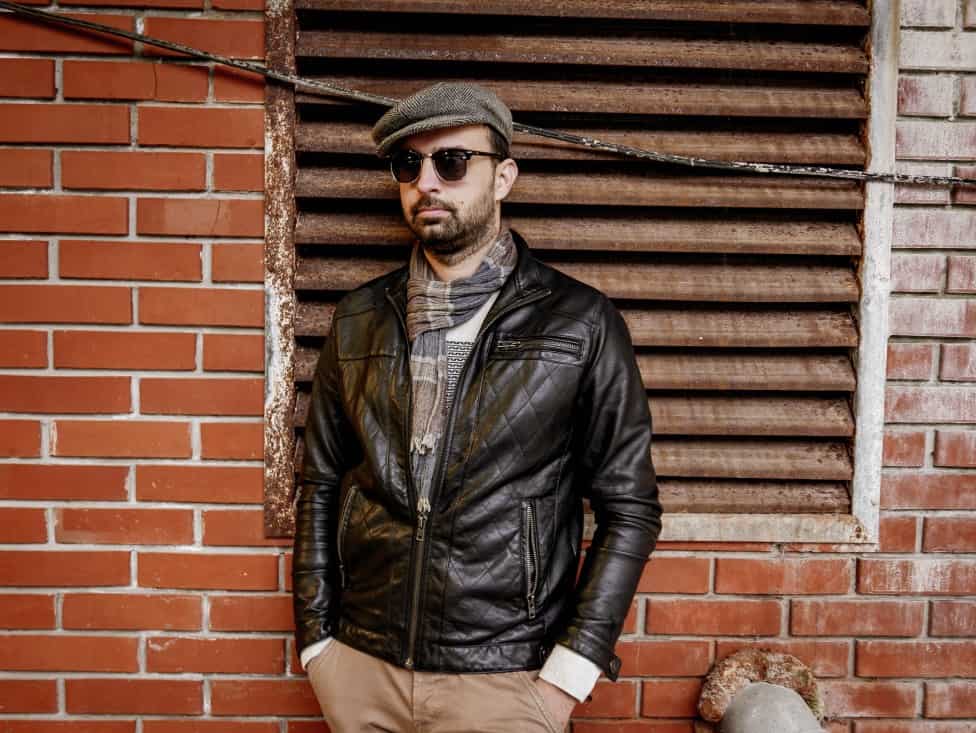 7. Beanie
A beanie cap is a knitted hat style, typically made of wool. They usually cover the whole head and the ears to block cold winds and are really cozy and warm. Beanies now come in super trendy and eye-catching styles that will make any outfit look cool. Pairing a leather jacket with a beanie cap is the perfect amalgamation of dressy and casual. If you are not too fond of flashy looks, you can give this combination a try!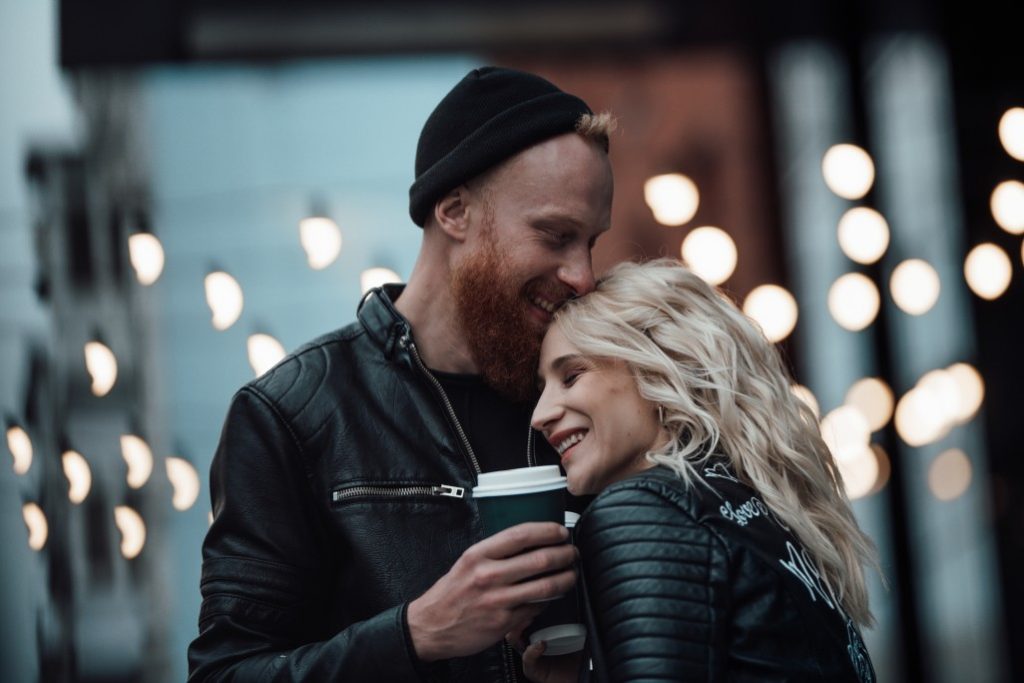 8. Bucket hats
From Korean Pop to Hip Hop fashion, bucket hats are the hottest hat styles now. They are usually made of fabric like cotton or denim and have a downward sloping large brim. Originally designed as fishing hats, bucket hats became a raging trend after being sported by celebrity musician Rihanna.
Bucket hats look amazing with laid-back and casual outfits like baggy shirts and plaid shirts. With leather jackets, they will totally transform the rustic look into a super modern and urban outfit.