There's no doubt about it – beanie hats are stylish and practical. They can keep your head warm in the coldest of weather, and they look great on men of all ages.
But they're not perfect. You can't just pop one on and expect the best. Instead, if you're looking to buy a beanie hat this winter or want to know how to wear one for maximum style points, you need to know what you're doing.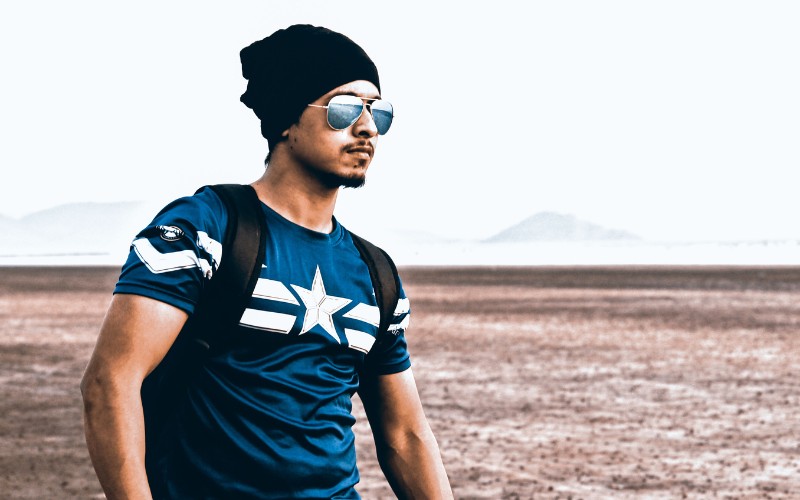 With this in mind, these are the most important tips you need to know when looking great in a beanie hat!
How to Choose Your Beanie's Style
First and foremost, beanies are not created equally.
There are millions of styles and designs out there, and if you want to look good, you must choose the right style for you, the kind of outfits you wear, and the style you try to rock.
If you're a more traditional guy, go for a classic wool beanie in a neutral color. If you want your outfit to make a statement, try a bright-colored beanie or one with an interesting pattern.
There are also plenty of different types of beanies to explore. 
There's the classic cuffed beanie, perfect for a more formal look, and the slouchy beanie, ideal for a laid-back weekend style.
There's the fisherman beanie that's functional and ideal for winter weather, or the beanie with a pom-pom on top (known as a bobble hat), which are perfect for adding a touch of fun to your outfit.
Take your time to think about what look you're trying to achieve and what beanie hat can help you achieve it. Think about what you're going to do with your time. It's tough, but you need to find the balance between functionality, comfort, and style in a way that works for you.
How to Wear Your Beanie for Maximum Style Points
Once you've found the perfect beanie, it's time to learn how to wear it! Here are a few tips to ensure you look great.
Wear your beanie hat with confidence! The best way to rock any style is to wear it with confidence. Pick your style and embrace it. How you carry yourself in any situation usually matters far more than what you're wearing, but the two certainly go hand in hand.
Don't be afraid to experiment. If you're not sure how to style your beanie, try different ways until you find what looks best on you. And you don't have to spend a lot of money doing this.
Go to stores in your local area and try a few to see what you think. Make notes of what you like and don't like, what the materials feel like, and what works for you. You can always use this information to help you while you're shopping online.
Carhartt is one of the more popular beanie brands. You can check out their styles on Amazon.
Pay attention to the details. Make sure your beanie fits well and that the brim is positioned correctly. A poorly fit beanie makes such a big difference to a look, and while it can feel subtle, it's far too obvious and considerably brings your style points down.
Accessorize. Don't be afraid to pair your beanie with other accessories, like sunglasses or a scarf. The trick here is not to go overboard – too many accessories can look cluttered and messy.
Use your beanie to make a statement. Choose a brightly colored or patterned beanie if you want your outfit to stand out. For example, a black beanie with a white pom-pom would look great with a monochromatic outfit.
Be wary of some styles. Some beanie styles just aren't meant to be. For example, beanies with a hard visor. They're excellent if you're 14, not when you're older. It creates a meh impression you're best off avoiding.
It's just a little thought in areas like this that can make a big difference to your style and look. So, next time you pull on your beanie hat, keep these tips in mind, and you'll be sure to turn heads.
And don't forget to have fun with it! This is your look, and you're wearing your hat your way. Embrace the process. It's a great way to discover yourself!