Although long hair does require a bit more maintenance than other hairstyles, the extra work is well worth the versatility that long hair provides. If you've got long, luscious locks, a fun way to boost your personal style is by incorporating a hat into your ensemble. Look no further than Jennifer Lopez at the 2021 Met Gala for a great example of elevating an outfit with long hair and a hat. Hats are going to be an integral part of Fall 2021 fashion this year. Hop on the hat bandwagon using these five tips for wearing a hat with long hair.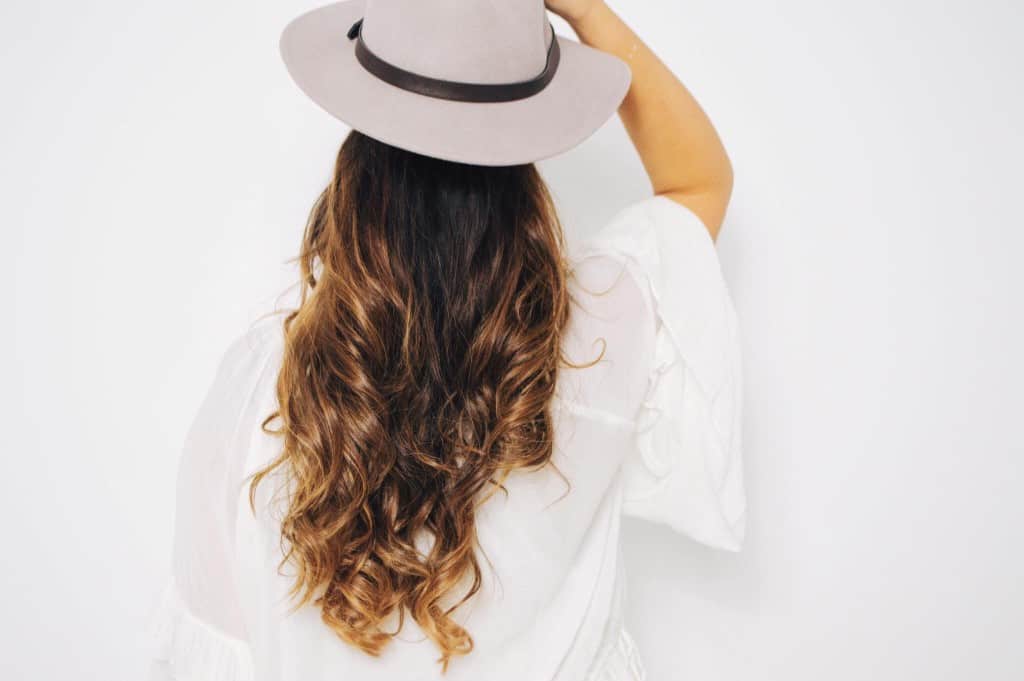 1. Use anti-static spray to pull off a hat for fall fashion. 
As the weather cools down and the air dries up, static electricity can be your worst nightmare, especially for people with long hair. Have you ever taken off your hat inside and caught yourself looking like you just rubbed a balloon all over your head? Your hair doesn't need to stand on end. To prevent static electricity from cramping your style, spray your hat with some kind of static guard before you leave the house. If you're worried about using a spray on your hat's material, you can also spray Static Guard on a hairbrush and run it through your hair or try something like Ouai Anti-Frizz hair sheets (amazon) to tame your mane. 
2. Anti-humidity spray can save the day. 
If you've got long hair, obviously, you want it to stay in place even when you go to take off your hat. An anti-humidity spray can help you maintain your hairdo even while you're wearing your favorite chapeau. Pick a spray with a maximum hold and let it completely dry before donning your hat. The humidity that builds up inside your hat will be no match.
3. Elevate your looks by giving your hair some lift.
Long hair looks best in a hat if you've added some volume to the ends. This is particularly important if you're planning to wear a fedora. Using a curling iron or waver to add a little volume to your hair prevents you from looking like Ashley Tisdale in the early 2000s. Giving your hair some texture and movement provides visual interest, which will compliment your hat.
4. Try it on for size.
Sometimes people with long hair also have a lot of hair. How you're planning to primarily wear your hair with a hat should dictate the size of hat you purchase. For example, if you're going to tuck or pin your long hair up and into the hat, you may want a size up to ensure a comfortable fit.
5. Nod to classic fashion periods. 
Some eras of fashion are absolutely iconic. Use your long hair to recreate classic looks like Ingrid Bergman in Casablanca or any of Marilyn Monroe's fashion statements. There's a timelessness to beauty and hats. 
Having long hair doesn't mean that you can't wear a hat when you go out or want to change up your look. In fact, there are a variety of accessories and sprays that can take your hat game to the next level when you have long hair. Keep the above tips in mind and you'll never question how to rock a hat with long hair.