When the best accessories fail to add that perfect touch to your outfit, it always falls on the best hats to finish the job right. But the hat doesn't only serve as the perfect fashionable headwear. Hats can also make you look great!
Hats make you look great because they're the perfect fashion accessory. They come in all shapes and sizes and a countless range of prints and embellishments. They make you stand out, keep you protected from the elements, and make you look good overall.
And that's just the beginning. This article will give the top five reasons why hats make you look great.
There's a Hat for Every Head
Hats come in just about every style imaginable. If you think hats don't suit you, it's because you haven't found the right one yet. If you're one of those people who feel awkward when wearing hats, find out what your correct size is before you shop.
And don't stick to one type of hat. From buckets to derby to Fedora to cloches, there are plenty of hat types out there and millions of designs that suit every mood and occasion.
Hats Are Handy
It's a little too sunny out, and you have an outdoor event to go to. A hat is a perfect accessory to have so you stay protected from the elements.
For anyone with skin sensitivity, wearing a wide-brimmed hat prevents them from getting skin damage from the sun's heat and glare. Moreover, hats keep your vision clear, especially if you're out and about in the rain. If you don't have an umbrella, at least your hat keeps your head dry.
And when it's windy out, wearing your hat low protects your eyes from getting dry. Even though it's a simple structure, the hat does all it can to keep your head protected.
Hats Are Not Limited to Formal Wear
Can't find the time to do your hair for a casual outing? Wear a hat!
While many associate hats as formal wear accessories, they're not. You'll find dozens of different styles of hats in stores and online for casual and informal wear.
Putting aside the standard baseball hat, you have your cloche, beret, Panama, bucket, beanies, floppy, boater, straw Fedora, cowboy, and pork pie hat—and that's only a few in the women's collection. You can wear different hats for casual events or even for a simple day out. This pork pie hat from Belfry on Amazon for men and women is a great example of casual hat fashion.
Hats add a festive look to the outfit, and whether you're going to the grocery store or out to lunch, a hat will not look out of place.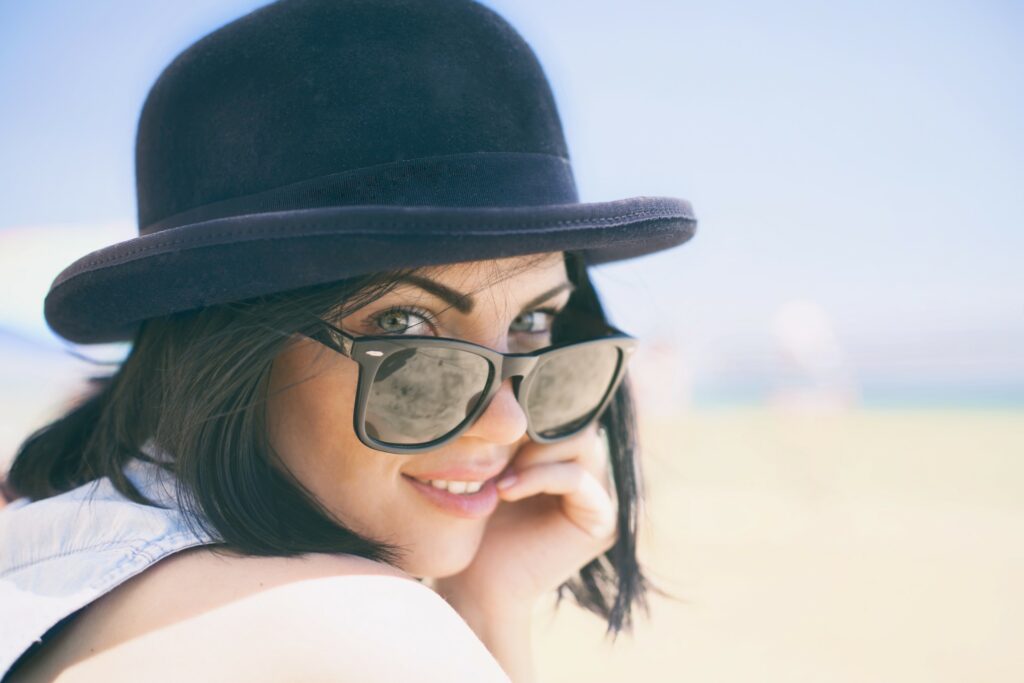 Hats Add Confidence
Beyond completing your outfit and adding an air of style about you, hats provide a sense of charisma and confidence to your look.
The hat-wearing trend is not as widespread as most fashion lovers would want. So, when you don a hat, it instinctively makes you stand out from the crowd, and you look good while doing it. More people see you, making you the center of attention.
You feel assured and proud of your appearance because you have such a unique accessory. As I said, hats come in countless styles. And because not as many people wear hats, yours may be the most eye-catching accessory out there. And that's not something we can say for jewelry or shoes!
Final Thoughts
It's not difficult to see why, slowly but surely, hats are becoming more popular.
When people want to show off their fashion style, hats are giving all the opportunity to create a well-defined and refined look simply through their headwear.
On top of it all, hats are less expensive too. And for a thrifty population who wants the best for less, hats stand the perfect accessory that's light on the budget and ideally fashionable to boot. Read this article about some reasons you might not look good in a hat.