As we know, hats are great accessories – there is one for every occasion! While always opting for your favorite style can be easy and comfortable, it's always fun when your hat has a little extra detail that makes it all the more special.
Two of the most common edge details on hats are a ribbon edge and a folded edge, and they are exactly what they sound like. While the names can be quite self-explanatory, let's get into the differences between these two lovely edge options.
While a ribbon edge will usually have a ribbon stitched to the edge of the hat – many times in a distinct color than the rest of the brim – a folded edge has the outer brim of the hat folded up to create a structured detail.
This article will go into more detail about the difference between these two edges, their pros and cons, and how you can decide which one of them is the right option for you!
Ribbon Edges: An Overview
Ribbon edges give hats a delicate flair. This is a detail commonly seen in wide-brimmed, structured hats, and works well in materials such as wool or felt. Of course, the possibilities are endless! The ribbon brim can be subtle and understated by being of a similar tone to the rest of the brim, or it can be far more bold with a contrasting shade.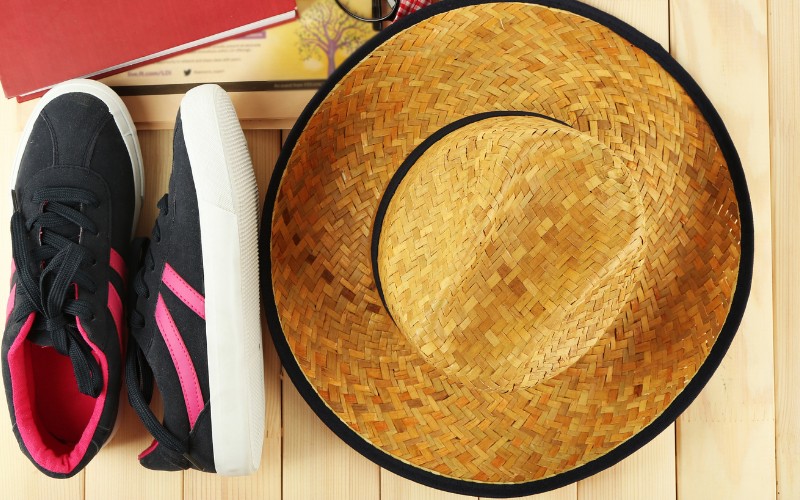 The Pros of Ribbon Edges
Adaptable: Whether you want to go all out or be casual, the ribbon edge can work for you. Subtle color or going all out? It's up to you!
Fun and delicate: You can have fun with this detail, and there is little opportunity for mistakes with this dainty edge.
Cons of Ribbon Edge
Detail can get lost: If you are looking to turn heads and try something completely out of the box, a simple ribbon edge might not cut it.
Can be hard to match: If a ribbon edge has contrasting or complementary colors, it should be taken into account when styling an outfit around that – some planning may be required for the best possible results
Folded Edge: An Overview
Folded edges are also a great way to add an exciting detail to your hat. This structured edge is seen most commonly on straw hats, and adds an undeniable fresh feel to an old, beloved classic.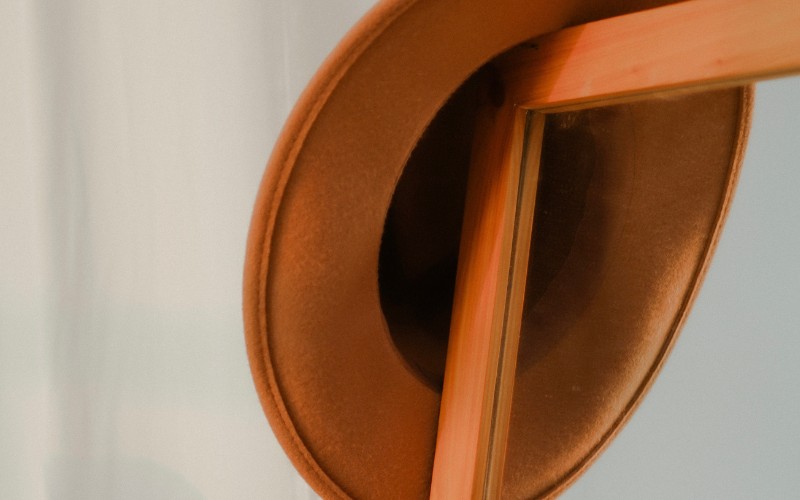 Pros of Folded Edges
Stylish: A folded edge can turn your everyday straw hat into a fashion statement.
Modern: This detail adds a more modern feel to timeless, wide-brimmed styles, making it adaptable to whatever look you want to wear with it.
Cons of Folded Edges
Hard to find in every style: The folded edge would add something great to any style of hat, but certain materials aren't ideal, as they wouldn't hold up the fold.
Hard to transport: While floppy straw hats might be easily folded and placed in a suitcase, a folded edge could get ruined if transported incorrectly.
Which One Should You Choose?
When thinking about which of the two are the best option for you, consider the hats you tend to go for. If you rely on a classic, floppy straw hat, stick with your material of choice and go for the folded edge. If you are more of a color lover, a ribbon edge is a great opportunity to let that shine!
Final Thoughts
Both of these edge details are great options for changing things up while still keeping your favorite styles close by. Both delicate, mostly easy to wear, and adaptable to your own style – they might just become your new favorites!