Exposure to sun, wind, and dry winter air can wreak havoc on your hair. Aside from using the right products for your hair type, what else can you do to protect your locks from the elements? Is a satin-lined beanie the answer?
Advantages of satin-lined beanies stem from the slick weave that reduces friction, which means less tangling and frizz, and lower risk of breakage. They are great for people with dry, damaged, or curly hair as they help your hair retain moisture, contributing to its overall health and appearance.
If your hair could benefit from a little extra TLC, read on. I'll teach you more about the advantages of wearing satin-lined head coverings instead of more traditional cotton or wool hats.
How Does Wearing a Satin-Lined Beanie Benefit Your Hair?
Satin isn't a kind of fiber or raw material. It is a weaving technique that creates a fabric with a shiny, slick finish on one side and a duller matte finish on the other. Satin weave fabrics are used in everything from bed sheets to ballet shoes to, you guessed it, beanies.
Here's how wearing a satin-lined beanie can benefit your hair:
It helps to reserve moisture.
It decreases hair-damaging friction.
It can help to prevent hair breakage.
It can save you time and money on hair care.
"Satins" made from spun yarns like cotton are called "sateens" and do not have the same qualities–or benefits–as true satins.
Traditionally, satin was made from silk obtained from the cocoons of silkworms–the larval or caterpillar form of the silk moth. Natural silk satin was–and remains–relatively expensive. The advent of synthetic fibers like polyester, nylon, and rayon means that satin fabrics are now available at a variety of price points. Check out this super popular satin-lined slouchy beanie on Amazon.
1. It Helps to Reserve Moisture
In contrast to the fibers typically used in satin, fibers like cotton and wool are absorbent, meaning that they can wick moisture from your hair. Conditioning your hair doesn't do much good if the moisture doesn't stay where you put it. If your hat–or your pillowcase–is made of wicking fabric, you aren't getting the full benefit of the moisturizing products you're using. Read about satin nightcaps in this article.
2. It Decreases Hair-damaging Friction
Satin is made from a single long tightly-woven filament of thread. This single-filament construction produces a slick, smooth finish which offers fewer opportunities for your hair to catch on the fabric and results in less curl-splitting, tangling, and frizz.
3. It Can Help to Prevent Hair Breakage
Dry hair is brittle hair, and brittle hair is prone to breakage. The same qualities of satin that reduce friction also help prevent breakage. A slick satin cap slides off your brittle hair where a cap made with a more coarsely-woven fabric might catch on dry hair and snap it off.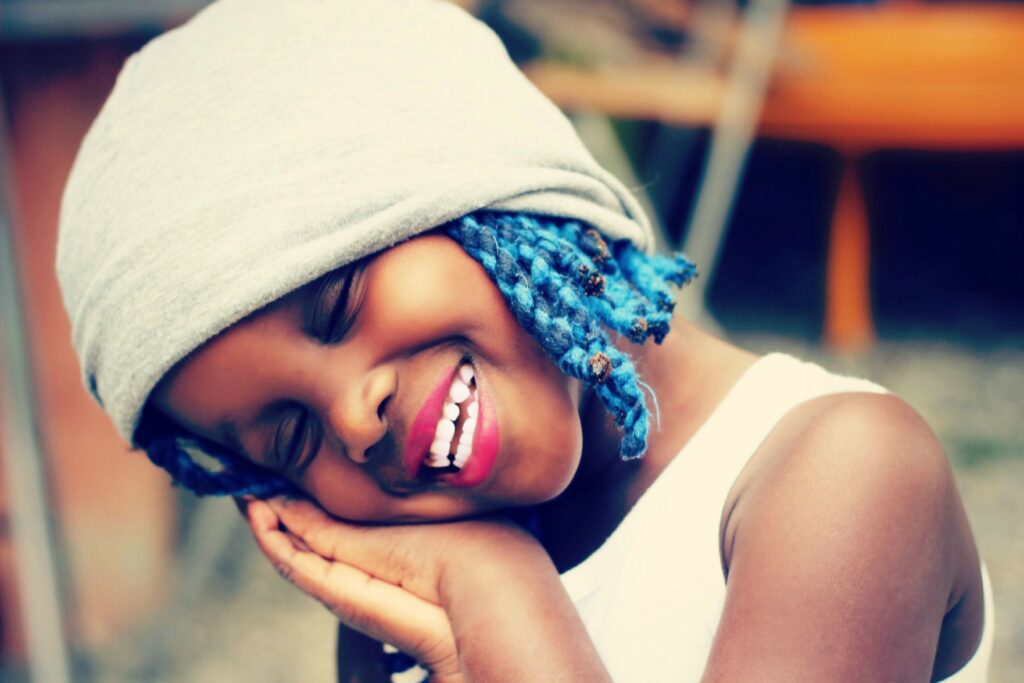 4. It Can Save You Time and Money on Hair Care
Whether you're talking about car maintenance or hair care, it's always easier (and cheaper) to prevent problems than to repair them. Taking care of your hair by investing in a satin beanie can mean less need for expensive products and fewer visits to the salon–and more money in your pocket.
Final Thoughts
If you're looking to prevent dryness and frizz, reduce breakage, or preserve the look of your curls, then a satin-lined beanie might be the perfect solution. Thanks to the wide variety of styles and materials available, there's something out there for everyone. Read more tips about wearing a hat with curly hair in this article.