Boater hats, also known as the straw boater, are semi-formal hats typically worn by men in the summertime and became popular between the late 19th and 20th centuries. Today, you can find men, women, and children wear boater hats in various styles and colors. They are so stylish that even royalty wear them, but that's not the only intriguing fact about boat hats.
Boat hats were once part of a school uniform in the late 19th century. After WWII, these hats were associated with superiority. Now, boater hats are often worn as casual wear but are also worn at political conventions.
If you own a boater hat, you already know how chic they look. But if you want to learn a bit of their history and other fun facts, keep reading, and we'll explore 7 intriguing facts about boater hats.
Boater Hats Were Part of a School Uniform
In the late 19th century, students were required to wear boater hats as part of their school uniforms. The hats looked good, and they weren't too formal. However, the boater hats' popularity began to fade when many schools dropped them when orphanages started using them.
After WWII, boater hats became popular among students, but they were associated with superiority this time. Both male and female school children wore boater hats. The school boater hats were flat and with a shallow crown, making them almost impossible to stay on the head; thus, cords were necessary for stabilizing the hats.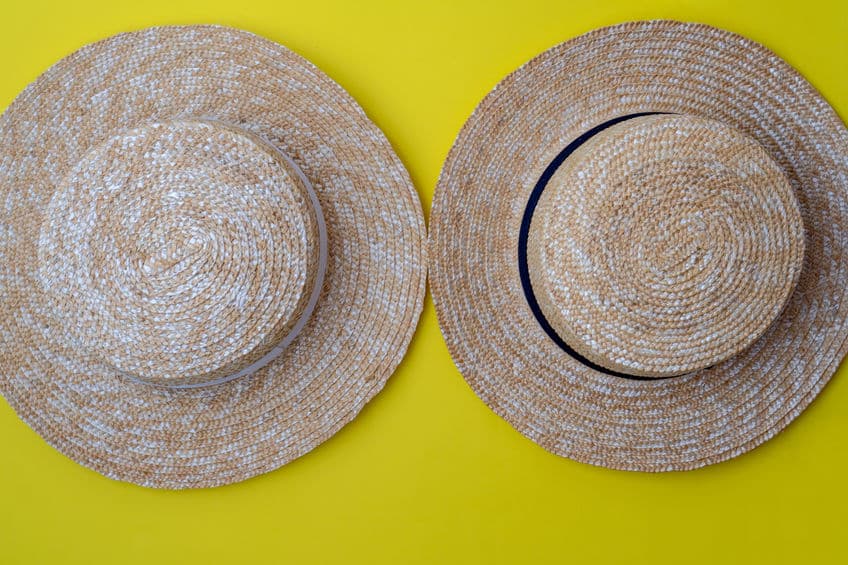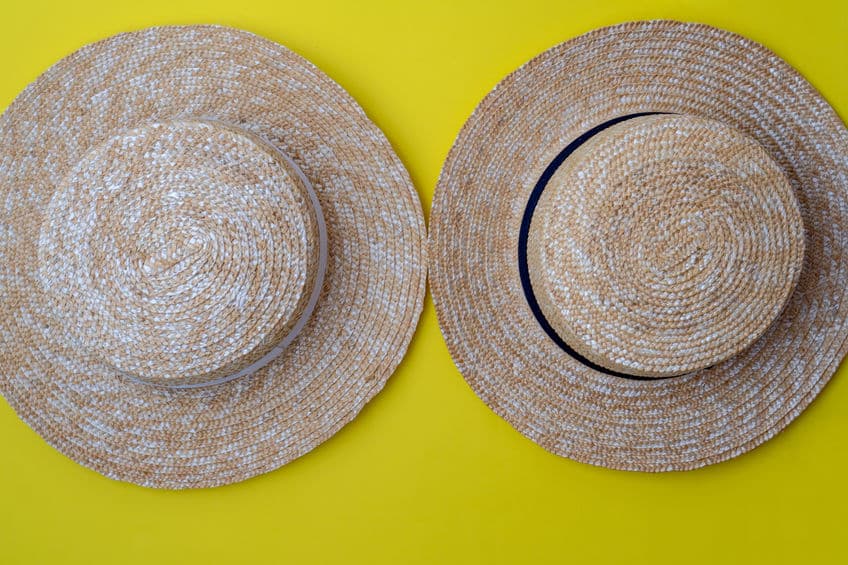 Boater Hats Have Lived Through the Ages
You don't always see people wearing boater hats because they are usually worn only in the summer. Even so, they are not always trending in the summertime. However, that does not mean that boater hats are forgotten and irrelevant.
Boater hats have lived through the ages and worn as the go-to head accessory on various occasions. In the 1930s, they rose to fame as sportswear, so at the time, many would wear them for outdoor activities like cycling, horse riding, hunting, and so on. Up to this day, you can still spot them at open-air cafés, outings, and boat parties in the summer, as well as in theaters. They are still popular today with both men and women such as this popular option on Amazon.
Boater Hats Are the Unofficial Hats of Political Conventions
Boater hats are often worn at political meetings. In 1932, Franklin D. Roosevelt was seen in a boater hat at the Democratic National Convention in Chicago. 
When Hawaii Sen. Daniel Inouye arrived at the Democratic National Convention in 1968, he was greeted at the airport by the Chicago Host Committee, who wore boater hats. 
In 1976, Jimmy Carter's supporters were seen in boater hats on the last day of the 1976 Democratic Convention in New York City.
Royalty Love Boater Hats
Royalty like Princess Beatrice have been seen in a boater hat. The princess attended a formal event wearing one and paired it with an elegant blue clutch bag and high-heels. Alizee Thevenet, James Middleton's girlfriend, was also spotted in a boater hat when she arrived at the St. George's Chapel in Windsor. Read more about hats popular with royalty in this article.
Men Took Their Boater Hats Seriously
Back in the day, men would swap their winter hats for summer boater hats, and this typically happened during the Straw Hat Day. The date of when Straw Hat Day begins may vary by place, but usually it happened on the second Saturday of May.
In some places, young men would gather their summer straw boater hats and destroy them when Felt Hat Day begins in the fall. Back in 1922, people in New York City would get into a riot, known as the Straw Hat Riot. Many people got injured during the riot, with some getting arrested.
Gondoliers Wear Boater Hats 
If you have been to Venice and taken the Gondola ride, you would have noticed the gondoliers wearing boater hats. Gondoliers typically wear striped shirts and a boater hat when on duty. Ironically, it was not initially part of a gondolier's uniform.
In the 1950s, a movie in Venice showed the actor playing the gondolier wearing the hat. Since then, people would start suggesting gondoliers wear the boater hat. And now, you can see gondoliers wearing them. Read more about hats in Italy in this article.
Coco Chanel Loved the Boater Hat
Boater hats were so famous back then; Coco Chanel, one of the world's most renowned fashion designers, loved them too. In the early 20th century, she designed boater hats for women. Today, you can find stylish Chanel boater hats for men and women made of hemp, wool, and more.
Final Thoughts
Although boater hats aren't as popular as they used to be, they are still relevant today. Hats, in general, continue to be a must-have accessory in everybody's wardrobe. However, you should only wear boater hats in the summer. Read more about the protection straw hats give from the sun in this article.
Many people love boater hats, and politicians are often seen wearing them in political conventions. Even royalties and Coco Chanel love them! 
Boater hats have lived through the ages, and it's safe to say that they're here to stay. Read more about the origin of the boater hat in this article.
Affiliate Disclaimer. As an Amazon Associate we earn from qualifying purchases.