You wouldn't necessarily wear a baseball cap during the dead of winter, because it won't keep your head very warm. Beanies are super cute but might be too toasty for summer wear.
Are there any kinds of hats that you can wear year-round? Yes!
In winter, spring, summer, and fall the fedora can be your go-to hat. Here's why fedoras are a year-round choice and how you can get the most out of them with the changing weather.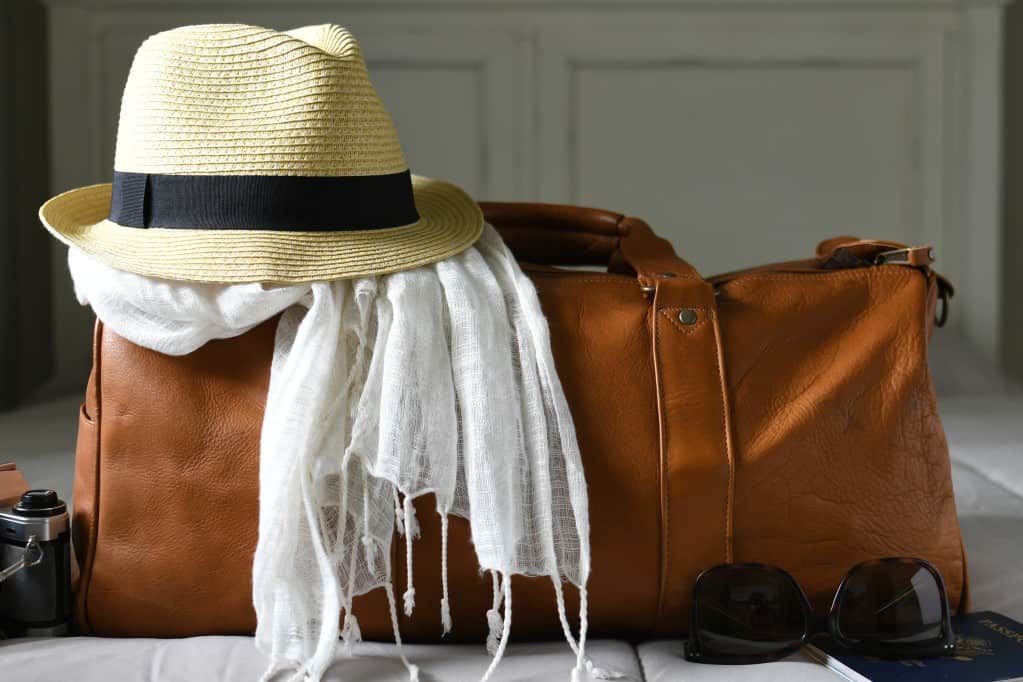 Are fedoras suitable for fall weather?
Fedoras are an incredible style choice for fall because they're a hat that can enhance any sweater weather outfit. You may not have considered this, but fall fedoras aren't just fashionable, they're also quite functional.
Depending on where you live, you may experience rain showers during this season. There are a lot of hats that you probably don't want to get caught in a rainstorm in, because it can damage the hat or be so porous that the rain absorbs into the hat immediately.
However, if you choose a fedora that's made from a material like angora or wool felt, such as this hat on Amazon, you'll find that the material is pretty water-resistant. That way, you can keep your head dry while still looking great.
Can fedoras be a viable option for winter?
You can easily transition from fall to winter with the right fedora. Even though beanies are the more popular winter choice, a wool fedora will look great with any wool coat. When purchasing a winter fedora, make sure you find one with a tight weave, such as this popular option. (Amazon).
This will help to trap heat and keep you warmer, longer. The brim of a fedora can also keep snow out of your face better than a beanie. This is such a useful feature if you're a commuter or just enjoy taking long outdoor winter walks.
Is a fedora an acceptable spring fashion choice?
Spring might be the most acceptable time to wear a fedora or any other kind of fancy hat for that matter. If you're looking for fun examples of snappy hat fashion, look no further than the Aintree Grand National and the Kentucky Derby.
Honestly, fedoras are even more subtle than some of the hats sported at horse racing events, which means you won't get strange looks once you leave the racing track. To celebrate this time of rebirth, pick a fedora that's a classic spring color to add a pop of intrigue to your outfit and signal that you're ready for the summer—and the races—to begin.
Can a fedora look cool and keep you cool in the summer?
If you're thinking of a wool fedora for the summer, you're right, that's not a good pick. However, a fedora is any hat with a soft brim and indented crown. The best fedora for the summer months is made with a straw weave and preferably a large brim, such as this hat from Jeff and Aimy (Amazon). The straw weave helps to release heat from your head, while the wider brim protects your head, neck, and maybe even shoulders from the sun's UV rays.
No matter the season, a fedora can be both a fashionable and functional asset to your wardrobe. Find a fedora that can stretch over a few seasons or go wild and get a new one for every time the weather changes.