Two of the biggest players in the hat industry are Melin and New Era. Their hats are often spotted on celebrities and sports enthusiasts alike. New Era is known for its many collaborations over the years with artists like Takashi Murakami and brands like Supreme. Melin, on the other hand, while perhaps slightly lesser known than New Era is touted for their luxury and quality.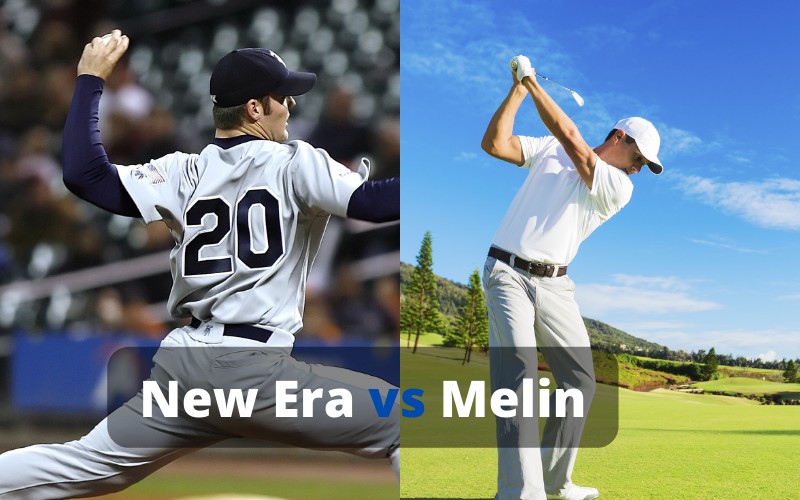 If you're in the market for a new hat, both of these hat brands are great options, but which brand best fits your aesthetic and needs? Here's everything you should know about Melin hats vs New Era hats.
Melin hats are typically a little more expensive than New Era hats.
If you compare the prices of Melin hats and New Era hats, you'll notice that generally speaking, Melin hats are more expensive. Although New Era hats are certainly high-quality, Melin hats pride themselves on being luxury items.
There are a few reasons behind the price difference. For one, Melin hats are made from the highest quality materials that are able to be sourced, which drives up the price. Melin hats also have fit options, unlike New Era hats that are pretty much exclusively adjustable.
Melin hats come in: Melin horizon fit, Melin vintage fit, Melin split fit, and the Melin split crushed fit. Finally, all Melin hats are designed to be completely waterproof, which means you can wear them in all kinds of weather. All of these design qualities cost more to produce, meaning that the consumer price of Melin hats is more expensive.
Melin hats come in a wider variety of hat options.
If you're looking for a classic billed hat, New Era is an amazing option. However, if you're hoping to purchase something like a beanie, you'd be out of luck with New Era.
Melin Cashmere Beanie on Amazon
Melin is well-known for their flat and curved visor hats. More recently, Melin added beanies into the mix. Whether you're headed out with friends or hitting the slopes, Melin has your head covered.
New Era is the official brand for your favorite sports teams.
Now that you have a better understanding of Melin, let's chat about New Era. New Era has been around since the 1920s, so they're tried and true. If you're looking for official merchandise from the MLB, NFL, NBA, or NCAA, then New Era is where you want to go. There's no better way to rep your favorite team, than with a New Era hat. You particularly can't go wrong with a New Era 59FIFTY.
New Era hats are legacy items.
If you want something that you're going to be able to pass down from generation to generation, New Era hats are perfect. They're sturdy, high-quality, and often reflect a sports team that's important to the entire family. If you want something that's going to stay in the family, check out your options at New Era.
You can't go wrong with New Era or Melin. It all comes down to your personal preferences, needs, and finances. Shop around to find what works best for you.