New Era hats are some of the hottest on the market. The major Football, Baseball and Basketball leagues across the US have exclusive rights to selling New Era caps, and they are the most popular among sports fans and those looking to be on trend with their fashion choices.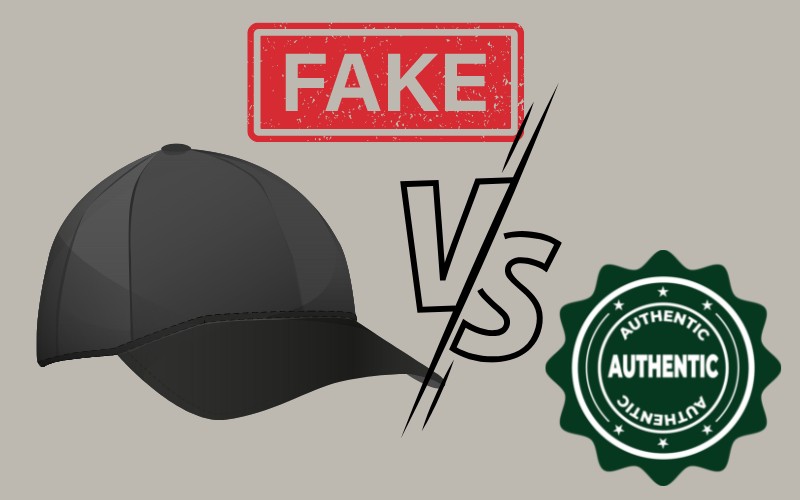 Unfortunately, like with the entire fashion industry, a growing number of fakes are making their way onto the market. We're going to look at a few tell-tale signs to look out for if you aren't sure if your New Era is authentic or not.
Lining Tape
All New Era caps come with stitched lining tape on the underside of the cap. It should display the New Era logo and the name of the cap you have purchased. Look closely to ensure the wording is spelled correctly and crisp, clear, and not smudged or blurry.
The Tags
Make sure you check the tags on your cap. You'll have a New Era logo and sizing tag, a care instructions tag, and possibly a team logo tag. Just like with the lining tape, look at the wording to ensure it is all correct, and the stitching is neat and tidy. If there are no tags, it's a red flag for a counterfeit hat.
The Logos
We're not trying to sound like a broken record here, but the stitching on your cap is one of the easiest ways to check the authenticity of your New Era cap. Once you've checked your hat's tags and lining tape, you will want to turn your attention to the logos.
All New Era caps have the logo somewhere on the outside of the cap. If you've bought a basketball, baseball, or football team cap, you will find a stitched team logo on the back of the cap.
Authentic hats have quality stitching.
If in Doubt…
Counterfeits have come a long way, and it can often be hard to spot what makes them fake. If you aren't sure, head to the New Era website and compare your hat to the same model as the website.
If the stitching and logos are made well, you should look out for differences in sizing and placement; this might be what gives it away as a fake.
Buy From Reputable Stores and Sellers.
The most important thing to remember is to buy only from the New Era website or reputable sellers. If you're buying second-hand, read customer reviews and research before buying.
This will dramatically reduce the likelihood that you will come across a counterfeit cap. If an offer seems too good to be true, it probably is, so avoid these and stick to the reliable sellers on the market.