A hat is a statement piece in any outfit. It adds some pizzazz to neutral clothing, and can be exactly what you need to increase your style points when you're stepping out for an evening. However, not all hats are for all heads.
People are beautiful, because they come in all different shapes and sizes. Some of the population have heads that are on the smaller side. You want your hat to bolster your appearance, not diminish your natural beauty and style. Here's a list of the best hats for people with smaller heads.
Small brimmed fedoras ensure you won't get lost behind the brim.
Fedoras are really in style right now. The brims of these hats come in a variety of measurements. If you have a smaller head, your whole face could be lost behind a wide, floppy brimmed fedora. When you're looking for the perfect fedora, take proportion into consideration. If you know your head is on the smaller side, you might get lost behind a large brimmed hat, because the proportions would be off. Lean towards a small brimmed hat, so it doesn't overpower your facial features.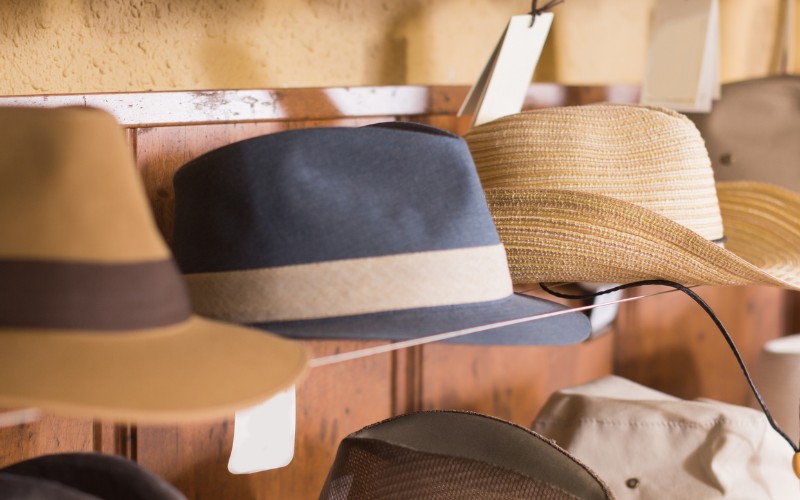 Irish flat hats sit perfectly on smaller heads.
The Irish flat hat has made a more widespread comeback with the rising popularity of period romantic dramas. Also, for some people, they're embracing their heritage by wearing hats that have been passed from generation to generation. Even if you don't have your grandfather's old cap, the style of an Irish flat hat may be perfect for a small head. Flat caps don't add a lot of height to your head, so they won't elongate your features in an unflattering way. Newsboy caps also only cover about half of the back of your head, which will make your head appear slightly larger.
These caps from Ladybro are also adjustable making them even more versatile (Amazon).
Beanies without a lot of adornment fit great for small heads.
As long as you buy a beanie that doesn't have a large pom on top, it can be a satisfying hat for people with smaller heads. Beanies are made of material that stretches and can be shaped to your unique head shape. This means you won't have to be too exact about the size to find a comfortable fit. If you don't want a plain beanie, find one with small adornments, like a little pom or embroidered decoration. You can find them on Amazon in many sizes and colors making them a great choice no matter what size you are.
The right size bowler hat won't overwhelm your facial features.
Admittedly, not a lot of people are out and about wearing bowler hats, but for a special occasion, like a wedding or party, you can certainly pull it off. The small brim and compact shape will be the correct proportions for smaller heads. Who knows, you may just bring back the popularity of bowler hats outside of the hipster community. You can check out this quality but affordable option on Amazon.
You can adjust for your head size with a boonie hat.
If you're going out for a day of hiking or outdoor adventuring, you're going to want to keep your head covered from the elements. A boonie hat is perfect for active people with smaller heads, because they include an adjustable drawstring. If other hats easily fly off of your head while you do your favorite outdoor activities, the boonie hat may be the perfect solution. Another plus is that the boonie hat provides great protection against the sun due to its medium sized brim. Check out this popular option on Amazon.
Having a small head doesn't mean you can't wear a hat; it just means you need to be tactical about which hat you choose. Play around with different hat types and find what works best for you.