Many people believe that people with different face shapes can't wear or do certain things as it would mess up the balance. Of course, this depends on what you're going for and what you want for yourself, and you should never let someone else's opinions dictate your life. However, for those of you who have round faces and love fashion, you likely want to know what hat style works best for you.
For round faces, it's best to choose hats that elongate your face and help create a sharper appearance. Some hats that do this include beanies, top hats, cadet caps, docker hats, and "baker boy" hats.  
If you'd like to know more about why these hats are great options for people with round faces, you may want to read on. There are a few tips and tricks you likely don't know.
Beanies
Beanies are a fantastic choice for people with round faces as it makes the face a bit longer and helps create a sense of balance. It's also a good choice to wear one with a pom-pom on top for a sharper appearance. So, for a comfortable and stylish yet simple choice, wear a beanie. Check out this popular option from Champion on Amazon.
Top Hat
While the fancy fedora is not the best choice for your formal wear, a top hat may save the day. The angles will help add some sharper features to create a better balance on your face. Plus, it's a great accessory to add to any formal wear, so this may be a great option for you. Get your own quality top hat on Amazon here.
Cadet Cap
Ten-hut! For a nicely designed hat that comes in multiple designs and different colors, you may want to go for a cadet hat. It's a fantastic option for anyone who wants a nicer accessory that fits nicely with most streetwear or casual wear. So if you'd like a lovely addition to your fashion, go for a cadet cap. Check out this Singi trekking cap on Amazon.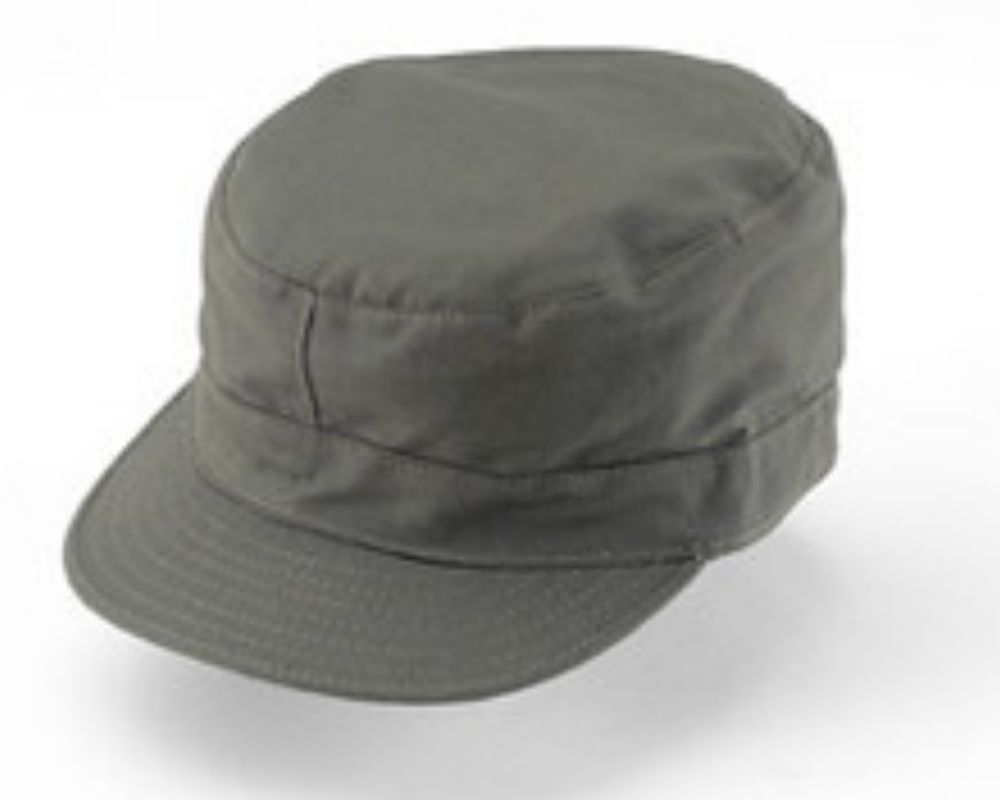 Docker Hat
A docker hat is basically a baseball cap combined with a beanie. Just picture a soft, backward baseball cap without the brim. Sounds interesting, doesn't it? This is a great choice because, just like the beanie, it elongates the face a bit and balances the roundness. So if a beanie is too warm for you and you really like the style of caps, a docker hat may be the best choice for you. Check out this popular example on Amazon.
The "Sailor Hat"
Some call it the baker boy hat, and others call it a sailor hat; a few people even call it a peaked beret. No matter what you call it, this style of hat is a very nice fashion trend for any gender. It can match well with almost any style of clothing you decide to wear, so this hat may be a fantastic choice for you. 
Conclusion
Overall, hats are a fantastic addition to almost any outfit. People with round faces should stick to hats with angles that will balance out your face and provide a sharper appearance. Beanies, top hats, cadet caps, docker hats, and baker boy hats. Go here for a guide of which hat styles to avoid.
Affiliate Disclaimer. As an Amazon Associate we earn from qualifying purchases.