The London company Lock and Co Hatters was founded in 1676 by Robert Davis. The company has been a producer of mainly men's hats but recently introduced a women's line in 1993. Lock and Co Hatters has revolutionized hat making.
Expanded upon below, here are some facts you may not know about Lock and Co Hatters, the oldest, dare I say, most iconic hat company in the world.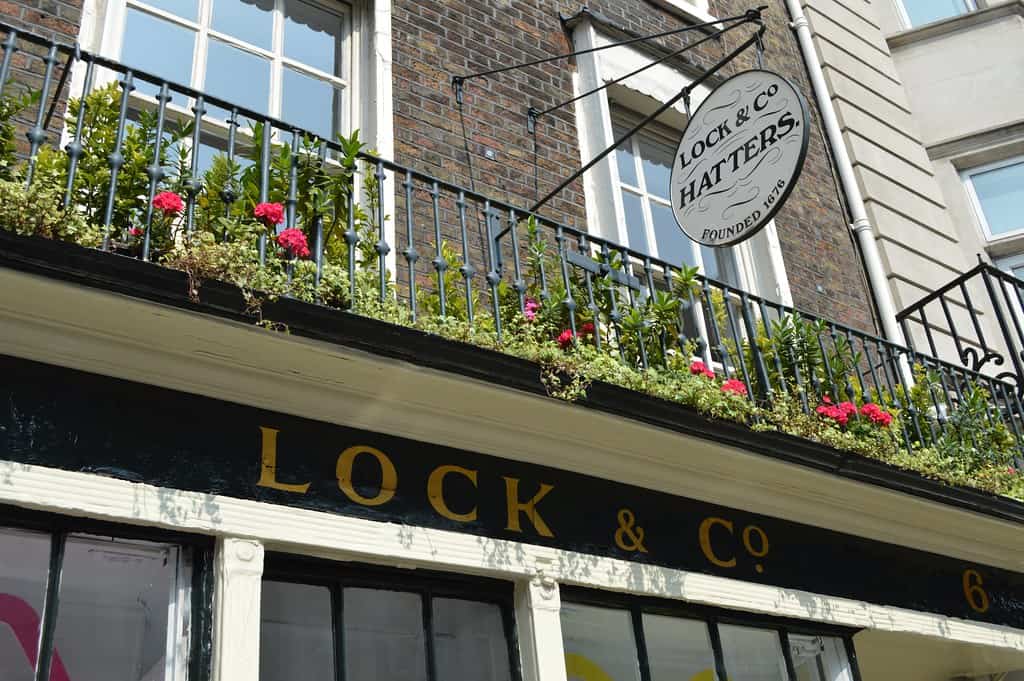 1: Lock & Co Hatters is the world's oldest hat shop.
Lock and Co Hatters has 340 years of history in hat making, making it the oldest hat shop in existence. Robert Davis founded it in 1676 and his son Charles continued the business. Then, Charles took in James Lock as an apprentice in 1747.
James married Charles Davis's only child, Mary. Davis died in 1759 and thus Lock inherited the company. The Lock family still owns and runs the company to this day over 7 generations.
2: Lock and Co Hatters sell a variety of iconic hats.
With three collections, Lock and Co hatters makes hats like the Bowler, Panama, Fedora, Trilbie, Porkpie, and Boater. They also make baseball caps and beanies. Lock and Co make 'Peaky Blinders' Baker Boy six- and eight-piece caps in leather and herringbone. They have many different hats for both men and women.
3: Lock and Co Hatters were responsible for the creation of the bowler hat.
In 1849, the shops chief hatter at the time, Thomas Bowler, created the Lock-designed Coke hat. Charlie Chaplin helped make the bowler hat famous and left the company a thank you note. Read more about the origins of the bowler hat in this article.
4: Lock and Co Hatters has many famous and royal clients.
Along with Charlie Chaplin, there are many other famous and royal clients that purchase the hats including Oscar Wilde, David Beckham, Jackie Chan, Gary Oldman, and royal clients Prince Philip and Charles, Prince of Wales.
Historically, Admiral Lord Nelson wore a bicorne made by Lock and Co Hatters into the Battle of Trafalgar. Sir Winston Churchill wore the Cambridge and Homburg hats made by Lock and Co Hatters.
5: The location of Lock and Co Hatters has stayed in one place since 1765.
Since 1765, the location has stayed the same in London on 6 St James's Street, London, United Kingdom. The location in some regards is akin to a museum, with many different historical items maintained and on display.