Fascinator hats are still in use today, and while they might not be as commonplace as they were in the 16th and 17th centuries, they're more elegant today than ever before. However, you may wonder when and how to wear these luxurious headpieces. There are hundreds of different types of fascinators, and choosing among them can be challenging.
Fascinator hats can be worn to a variety of events, though they're often worn during formal occasions. It's not unusual to wear a fascinator to a wedding, funeral, religious ceremony, cocktail party, or refined sporting event. You can wear them with clips or headbands to keep them stable.
Learning when and how to wear a fascinator can help you pick the best option. Let's take a brief look at these classic style statements to discover how these hats work and how best to pull them off.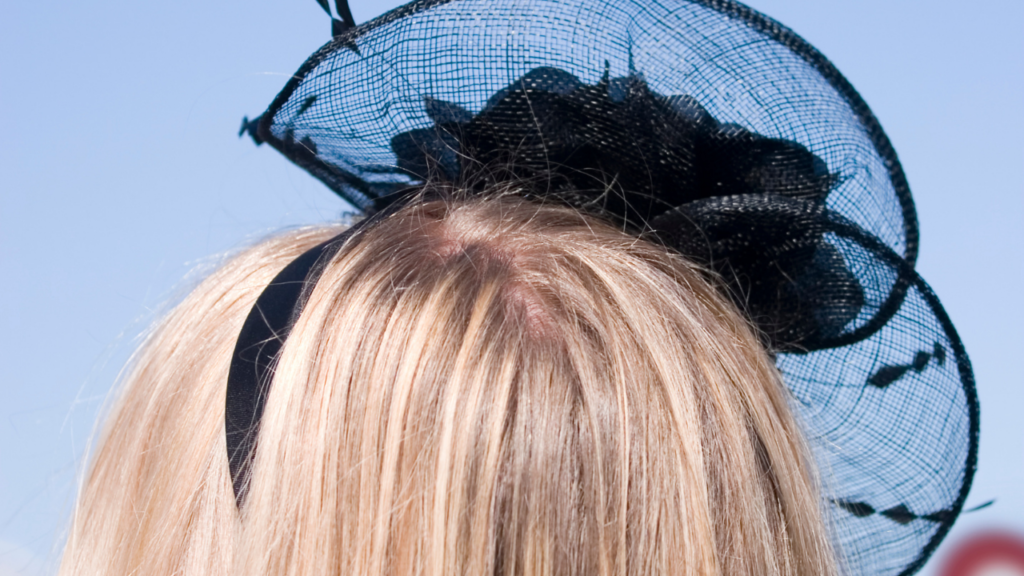 What Are Fascinator Hats?
Fascinator hats go by many names. Some people refer to them as "royal wedding hats" while others simply refer to them as fascinators. Either way, the intent of this headpiece is quite clear, which is to fascinate all that see it.
During the 1500s, many women in high society began to wear small, feathered headpieces, which were the first true fascinators. Over time, royal and noble styles grew more ostentatious, leading to ornate, oversized fascinators.
But as many in the working class slowly developed into a wealthier middle class, fascinators grew in popularity. Still, most women capable of purchasing such a hat could only afford a petite option with few feathers. Those with larger purses might be able to buy fascinators with lace and more prominent, more exotic feathers.
In modern times, fascinators are still associated with wealth and upper-class society. Nearly every British Royal Wedding features guests wearing fascinator hats, and wealthy lady patrons at the Kentucky Derby are hardly caught without one. Today, fascinator hats are primarily worn to formal events.
When Should You Wear Fascinator Hats?
It's not uncommon to find elegant ladies wearing fascinator hats while attending:
Christening ceremonies
Weddings
Funerals
Easter church services
Horseracing events
Cocktail parties
Upscale business parties
You could also choose to wear a fascinator as part of a vintage outfit. A delicate fascinator can pull a classic, elegant look together as nothing else can. If you're creating a decade-based Halloween outfit, you might also want to invest in a fascinator.
These tiny headwear pieces can help your 1920's flapper look or 1920's Edwardian costume come together nicely, or you can choose to wear a fascinator on any day of the week. While these hats might look out of place when paired with a t-shirt and jeans, they can complement nearly any formal or semi-formal feminine outfit.
Fascinator hats are far easier to wear than they used to be. In the past, women had to use long, dangerous hairpins to keep their hats from blowing away in the wind, but modern fascinators almost always include hidden clips, bands, or pins for easy placement.
How To Wear Fascinator Hats
Most fascinator hats are designed to be worn on one side of the head, so you won't want to park your hat squarely in the middle of your head. Fortunately, headband fascinators don't give you much choice when it comes to precise placement.
Headband Fascinators
Headband options work well for individuals, including children, that struggle with fascinator placement. To wear a headband fascinator, you need only slip the headband over your hair.
Naturally, you'll want to choose an outfit that matches your chosen fascinator or to match a specific ensemble. Whichever route you take, be sure to choose colors that complement one another.
Fascinators tend to look best when paired with elegant dresses, blouses, and skirts. You won't want to rock your casualwear while wearing a fascinator, as these glamorous hats are designed for feminine outfits. However, you can wear a fascinator with casual outfits if you like, as no one should tell you what to wear.
A pair of dressy jeans, a basic black t-shirt, and an elegant sweater might go well with a fascinator hat, but you won't know until you try it.
Hair Clip Fascinators
Hair clip fascinators require a little more finesse and to wear these hats, you'll need to prepare your hairstyle. If you're planning on wearing your hair in a bun, go ahead and pull it up. Once your style is secured, you'll want to unclasp the hair clip and slip the long edge beneath a thick lock of hair.
Because fascinators look best when worn to the side, you'll need to pick which side to clip. Generally, fascinators are more comfortable when worn on your dominant side. If you're left-handed, you might feel more at ease having a fascinator on the left side of your hair. The opposite is true of right-handed individuals.
After choosing a side and slipping the clip beneath your hair, you need to click the clip closed and ensure your hair is neat and tidy. Vintage hairpin fascinators are often the most challenging to wear, especially for those with short hair. For the best results, stick with headband and hair clip options.
The Best Fascinator Hats To Elevate Your Look
Now that you're familiar with when and how to wear fascinator hats, let's take a quick look at a handful of affordable, stylish options. No matter what kind of event you're attending, one of these fascinators is bound to be the perfect fit.
Lucky Leaf Hairpin Fascinator
This hairpin fascinator comes in almost 40 different colors and styles, ensuring that at least one option matches your chosen ensemble. You can select an elegant mesh tulle fascinator to pull off a classic Audrey Hepburn look, or you can opt for a feathery fascinator that smacks of Edwardian nobility. Check it out on Amazon here.
However, this option is slightly pricier than alternatives. If you're not comfortable using a hair clip to secure your fascinator, you might not enjoy these, but there are quite a few budget-friendly headband fascinators that might suit your needs.
Zivyes Headband Fascinator
This headband fascinator is about as straightforward as they come. You need to rotate the fascinator so that the headpiece sits at the desired orientation before slipping it over your hair. Check out here on Amazon.
These Zivyes fascinators are very affordable and come in almost three dozen different colors and styles for maximum compatibility. However, the bulk of these headband fascinators are pretty small and simple. If you're looking for something a little more over-the-top, you might want to invest in the next option.
BABEYOND Pillbox Fascinator
Some fascinators seem to be made of soft mesh and a handful of feathers, but not much else. But this fascinator has a particular substance that others might lack. Rather than looking cute or delicate, this fascinator presents a very mature, almost sensual aesthetic. Check out here on Amazon.
With a curved brim and large ribbons, you can feel refined while donning this hat, which is an ideal choice for fancy cocktail parties, stylish weddings, or formal dinners. However, it's also one of the least budget-friendly options, and it's available in a limited range of colors and styles.
Conclusion
Read more about why royals wear hats here. Fascinator hats are typically small, frilly, and feathered hats that sit to one side of the wearer's head. In the past, only the wealthiest and most affluent ladies could afford to wear fascinators. Today, you can find a wide variety of these luxurious accessories at affordable prices.
The most significant challenge when choosing a fascinator is picking a color, attachment type, and style. But no matter how you decide to wear your fascinator, it's bound to elevate your style and look. Still, these hats tend to work best when worn to formal events.