Fading is a natural and inevitable part of a hat's lifespan, but that doesn't mean that there aren't small, effective ways to minimize the damage. While fading can and will occur naturally, inappropriate care and neglect can often speed up the process, meaning your hat stay looking its very best.
Let's get into some quick and easy things to keep in mind that can prevent your hat fading for longer: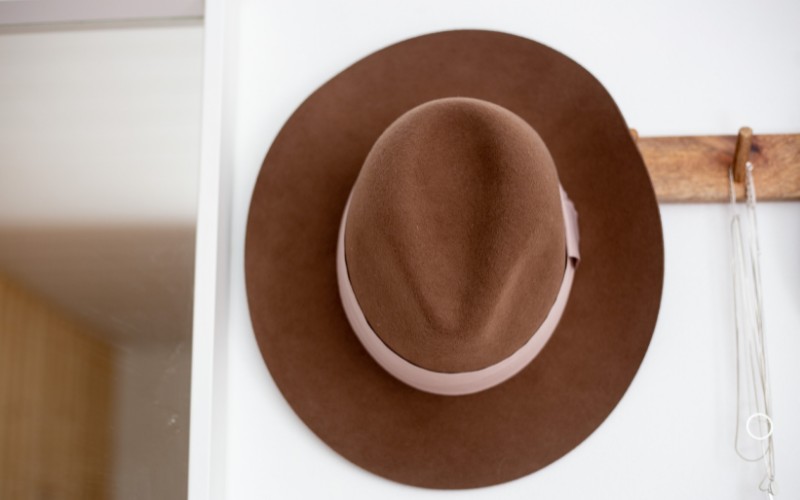 "Avoid" sunlight
Of course, hats are meant to shield us from the heat, but it is also important to note that sunlight is one of the primary culprits when it comes to causing fading in your favourite hat. Too much exposure to UV rays will wear out fabric and cause premature fading.
While it's certainly impossible to keep our hats from the sunlight when we wear them, minimising exposure to sun during other times, such as in storage or when you leave it behind in your car, is a great initiative to keep your hat lasting for a longer period of time in its prime condition.
Brush up on your hat cleaning practices
Knowing how to clean our hats properly is essential for getting rid of unpleasant smells – but doing so properly is also a big determining factor in whether your hat retains its original colour or transitions into a faded out version of itself.
Look into the appropriate and specific ways your hat needs to be cleaned – keeping its material in mind, mainly – and be sure to be gentle!
Take pre-emptive measures against water damage
Water damage, including general moisture and sweat, may also be one of the causes behind fading. Since sweating when wearing hats outside and getting caught in the rain may be inevitable sometimes, other proactive measures can help you out.
Based on the material from which your hat is made, consider looking for water-repellent sprays that will proof your piece against moisture, consequently keep it from fading as fast as it would normally.
Before you invest in your water-repellent spray of choice, make sure that it works well with your specific item – we don't want to ruin any hats in our attempts to keep them in their best shape.
Restoration
When you are too late and the fading has already taken place, it's time to shift gears and start thinking about possibly restoring.
When it comes to less delicate styles, such as baseball caps, restoring them without too much hassle may also be a feasible option. Affordable, "do it yourself" methods that include easy-to-use dyes are available. Otherwise, if you'd rather leave it to a professional, you are sure to find one close by too! One-of-a-kind styles and sentimental pieces might be worth going the extra mile for.
Our hats need some love, too – and let's not make the mistake of waiting until it's too late to save them! Taking a few quick and easy steps with your styles can be way more beneficial than you may think, and we couldn't recommend it enough! Time to get to work.