Baseball caps just never seem to go out of style. The baseball cap was literally designed for comfort. Unlike other brimmed hats, such as fedoras, the baseball cap fits perfectly with everyday wear. Being at once both fashionable and utilitarian they tick all boxes.
The celebrity look
Baseball caps remain a hit with celebrities. While many wear them when trying to keep a low profile, that is not always the case. Celebrities proudly wearing baseball caps include Rhianna, Dua Lipa and Rita Ora. Wearing these hats with a sporty look has never been more popular.
As Vogue point out, Rhianna has been wearing baseball caps as part of her outfits for years. Often the baseball cap is what gives her look that extra spark. Just by adding a baseball cap a more formal look can be instantly made to look more relaxed.
The individual look
With big stars frequently wearing them it is no surprise that the baseball cap is as fashionable as ever. The baseball cap is a great way to mix up an outfit and add a sense of individuality. Logos, colors and shapes can be easily used to express personality.
The low key look
The baseball cap is also perfect when we just want to keep a low profile. If you want to pop out but don't want to spend time doing your hair or putting on makeup then hiding behind a baseball cap maybe the perfect solution. Celebrities are often seen with the baseball cap and shades combo when out and about.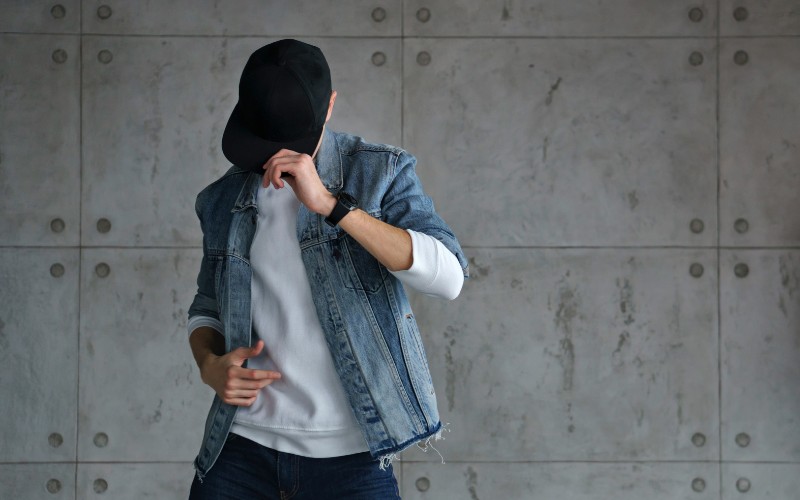 The evolving look
One reason baseball caps have maintained such a dominant popularity is down to their continued evolution. Snapbacks have gone through cycles of fashion but never seems to stay out of the spotlight for long. The association with hip hop also helps to keep this look popular with many. New Era's designs have also maintained innovation and interest. The 9Fifty with its adjustable back and flat brim is a snapback still popular today.
The ever popular New Era 9Fifty is available in many club colors. Check out the variations on Amazon.
The dad hat look
Starting in the 90s the dad hat's popularity has not wained. With celebs like Kendall Jenner sporting the dad hat they have become a top choice. Musicians like Kanye West have also made this hat style their own. The casual, less form fitting, style brings us back to where we started. There isn't a more versatile and comfortable hat than the trusty baseball cap and it popularity is going nowhere fast.
The Champion dad hat is one of the most popular on Amazon. Check it out here.
The baseball cap is a very American hat and its association perhaps also explains its ongoing popularity. It is wrapped in American culture and a way for people to show their sporting loyalties and also highlight their individualism. They are practical, stylish and comfortable. What more can you want in a hat?
Read more about popular baseball hat types here.