The baseball cap is an iconic American hat worn by all demographics, including baseball players, fans, and people who have never seen a baseball game.
These caps show logos and designs from all kinds of teams, brands, companies, and trends.
Baseball caps were invented to make traditional brimmed hats more useful for the game of baseball. The cap was created by making adjustments for player comfort and developing a uniquely American style, while the use of logos and different colors made the hat explode in popularity.
Let's look at the five reasons that brought the baseball cap into existence.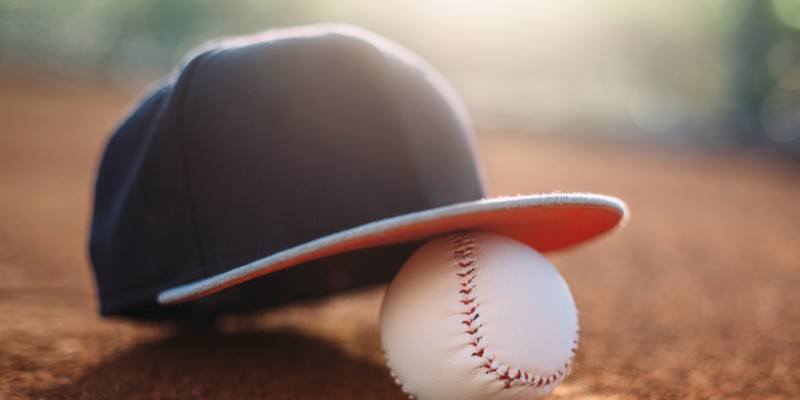 Brimmed Hat Innovation
In the 19th century, wearing brimmed hats was part of everyday fashion. From fedoras to pillbox hats, America was accustomed to brimmed headwear for men throughout society.
Baseball players were no different, as they wore their own hats when playing. However, they looked for more functional headwear for the game, the baseball cap design was the result. 
Players' Comfort
The original designs were not the ideal hat we know today, as they were made from wool with smaller brims. Innovations had to be made to maximize player comfort and create a hat best suited for the game.
Air holes were added, the brim was increased in length, and they changed the official material from wool to polyester.
A Uniquely American Design
While many other brimmed caps of the 19th century got their start in Europe, the baseball cap is a different story. As modern American culture developed, a separate identity from its European roots formed.
The baseball cap took on the role of being a brimmed hat that was uniquely and iconically American. 
Logos
The Detroit Tigers made history in 1901 by being the first team to put their logo on the team's hat, which turned out to be one of the biggest innovations in the caps' design. Today, you can buy a cap not just with your favorite team's logo but with several different brand logos and designs.
Spike Lee
As the story goes, the famed director Spike Lee called up New Era Cap one day with a special request. At the time, if you wanted a Yankees cap, it was only available in black, but to match his jacket, Lee wanted a red cap with the team's signature logo.
The Yankees approved, and New Era made the hat, which was the beginning of innovation in colors, fabrics, and other stylish aspects of the cap.
Final Thoughts
Today, you can find baseball caps for any purpose. Caps with team logos remain massively popular among fans, as do caps with designs unrelated to baseball. The invention of the baseball cap created a uniquely American accessory that can now be seen across society.