Originally popularized in the 1990s, wearing your hat backwards has now become much more common as a fashion statement. While wearing a hat backwards may not be as big as it was during its heyday in the 1990s, there are still dozens of examples of well-known celebrities wearing their hats backwards even today. From hip-hop legends to movie stars, here are five people known for wearing their hats backwards.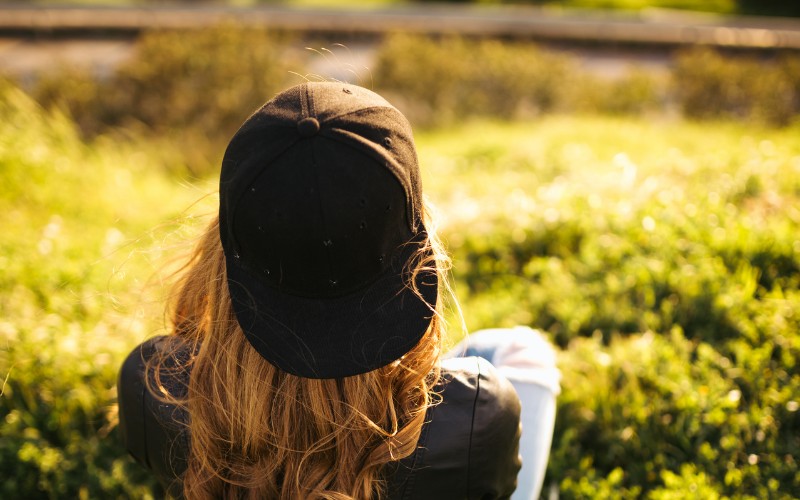 1. Ken Griffey, Jr.
Ken Griffey, Jr. is often credited as starting the trend of wearing your hat backwards. Due to Griffey's reputation as a top-notch player in the Major Leagues (where he played on teams like the Cincinnati Reds, Seattle Mariners, and Chicago White Sox), the look quickly took off in the 90s. Funnily enough, Ken Griffey, Jr. never set out to make a big fashion statement when he started sporting his ball cap this way. In actuality, it was just the way he wore his hats as a child, since he'd borrow his father's hats and they fit better on his head as a kid backwards due to their size.
2. Dr. Dre
It's probably not a surprise to see famous rapper Dr. Dre at the top of this list. Many rappers in the 90s wore their hats backwards, with Dr. Dre joining other rappers like Ice Cube in popularizing various baseball caps in hip-hop culture. Whether it's the LA Dodgers or Chicago White Sox, sports team apparel became part and parcel of the hip-hop scene in the 1990s and early 2000s, thanks in part to the trend's adoption by major rap stars like Dr. Dre. Current rappers like Kendrick Lamar and Chance the Rapper continue this fashion trend by sporting ballcaps, backwards.
3. Queen Latifah
While many people now know Queen Latifah as an actor in movies like Girls Trip, Bringing Down the House, and Beauty Shop, she actually had a formidable career in the world of hip-hop, too. Perhaps this is one reason that she also hopped on the trend of wearing her hat backwards, especially when paired with sunglasses. By remembering Queen Latifah's hip hop roots, it's not too surprising that she is also a celebrity recognized for wearing her cap backwards.
4. Mary Kate and Ashley Olson
The Olson twins don't fit the sport or hip-hop mold, but they do fit the time period! Mary Kate and Ashley Olson were major household names in the 1990s, and were also looked to for their fashion sense, even as children and teenagers. As such, you can find many examples of them wearing hats backwards in order to fit in with the current cultural moment during this era. Some credit the Olsons with making backwards hats a bit more mainstream with kids, especially when coupled with the fact that Pokemon's Ash Ketchum would turn his hat backwards before doing battle in the popular animated series.
5. Lleyton Hewitt
While backwards caps were far more common in the world of baseball, there are other athletes who also made a name for themselves in part due to their fashion choice. Australian tennis player Lleyton Hewitt popularized the trend in his sport and it still persists to this day. Since debuting the look, Hewitt has been copied by generations of tennis players, including such notable athletes as Karen Khachanov and Denis Shapovalov.
From sports to entertainment, wearing your hat backwards is a fashion choice that has withstood the test of time. Thanks in part to the fact that it was popularized by famous celebrities as well as children's cartoons, it's no wonder that the trend is here to stay.