Fedoras have been a go-to accessory for many stylish men and women around the world for many years. In fact, many individuals in the public eye have been known to sport this classic accessory. However, do celebrities today still wear them?
Famous people who wore fedora hats include Justin Timberlake, Humphrey Bogart, Tom Landry, Prince Edward, Johnny Depp, and Brad Pitt. Beginning in 1891, the fedora hat has been a staple fashion statement in American culture. Many were known to adorn this iconic accessory ever since its introduction.
The remainder of this article will explain the history of fedora hats and their origins. Additionally, this article will name and explain the backstories of some of the most notable public figures to sport the fedora hat.
The History of Fedora Hats
The fedora is a hat that can be classified by the indentation at the center as well as its softly shaped brim. A product of the earlier homburg hat, the fedora grew increasingly popular after it was created in 1891. The name fedora comes from an 1882 play by the same title.
In early twentieth-century America, the fedora would be worn by men in most public places. When engaging in conversation with women, however, it was a common courtesy that men would remove their hats.
Women were also known to wear fedoras as a fashion accessory until 1924 when Prince Edward publicly adorned this iconic look. Men began to adapt to this new global fashion trend. From this point on, the fedora would exist as an androgynous accessory.
Today, women still wear fedoras. However, far fewer women sport this accessory today when compared to that of the twentieth century.
Justin Timberlake
The former NSYNC singer was named America's Most Stylish Man in 2009. The major staple of Timberlake's style is the fedora hat. He names Elvis Presley and Johnny Clash as his major fashion influences. Timberlake's style has been described as classic menswear tailored modern.
Humphrey Bogart
In the classic films Casablanca and The Maltese Falcon, Humphrey Bogart can be seen sporting a fedora and trench coat. The pairing of the trench coat with a fedora was the typical dress for a fashion-forward man in the 1940's. The fedora quickly became a staple in the world of film noir. Though film noir could be characterized by edgy themes and ground-breaking camera techniques, the fedora hat defined this genre from a fashion standpoint. If you are looking for a Bogart style hat this fedora on Amazon is a popular option.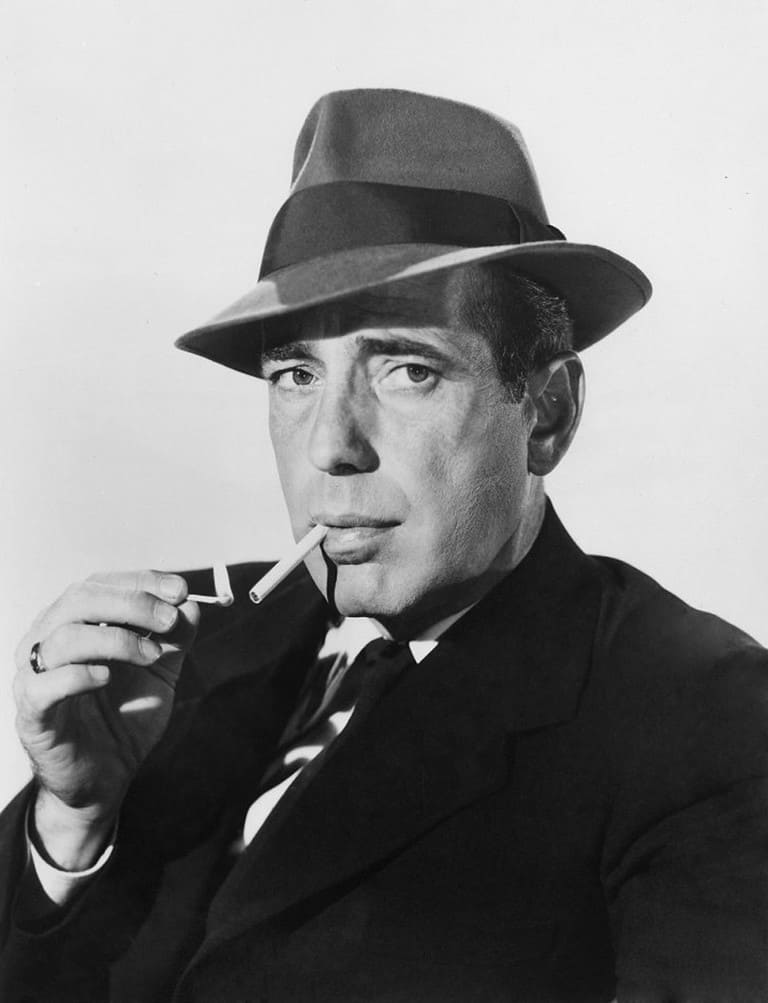 Tom Landry
The fedora was a staple of former Dallas Cowboys head coach Tom Landry. In fact, during their 2000 season, the Dallas Cowboys sported a fedora-shaped patch on their uniforms as a nod to the professional coaching great.
Check out Landry's autobiography on Amazon
Walt Disney
There is much documentation to support the fact that the infamous Walt Disney sported a brown fedora upon his arrival to Hollywood in 1923. It is presumed that Walt would be most likely to wear German-made fedoras to complete a more casual look. Felt was and still is the most common material that is used to produce fedora hats.
Edward, Prince of Wales
In 1924, Prince Edward kickstarted the fedora trend for the fashion-forward man. The fedora, apart from having a sleek and classy design, works to protect the wearer from being disrupted by the weather. Even today, when individuals sport the fedora, they are wearing a nod to the Prince's infamous fashion statement.
Johnny Depp
Johnny Depp has been known to rock a fedora hat both on and off-screen. As an accomplished actor, it is important that Depp maintains a positive public image. His rustic, vintage style combined with a modern twist is commonly topped off by the fedora.
Brad Pitt
Brad Pitt is an example of a modern celebrity who incorporates the fedora into casual and formal attire alike. Pitt's nod to gangster culture has been documented in films such as Allied. In several moments of the film, Pitt adorned a light grey fedora.
Conclusion
The fedora hat has long thrived as an iconic accessory. A number of famous individuals such as Walt Disney, Tom Landry, and Humphrey Bogart have been known to complete their everyday outfits with a fedora.
Read more intriguing facts about fedoras in this article.
An interesting finding on the topic of the evolution of hats is that individuals tend to refer back to popular classic styles. The fedora is an example of a vintage hat style that has become popular once again.