From Al Pacino to David Beckham, flat caps have been a staple in men's fashion for centuries. This unique fashion item became a core part of working men's fashion centuries after its introduction.
Flat caps originated in the United Kingdom and were once woolen and compulsory. The English Peaky Blinders Gang sported these hats, which also made appearances at the Olympics and atop celebrity domes (like Madonna and Denzel Washington). Flat caps are also called Paddy caps.
Here are some intriguing facts about flat caps you might want to know:
Flat Caps Originated in the United Kingdom
More than four hundred years ago, flat caps jumped into the fashion scene in the UK. They began spreading around the world with the migration of people to the US. It wasn't until the 1920s that their popularity spread to wealthy Americans. Flat caps appeared on TV in several popular shows such as The Great Gatsby, The Godfather, and Mary Poppins.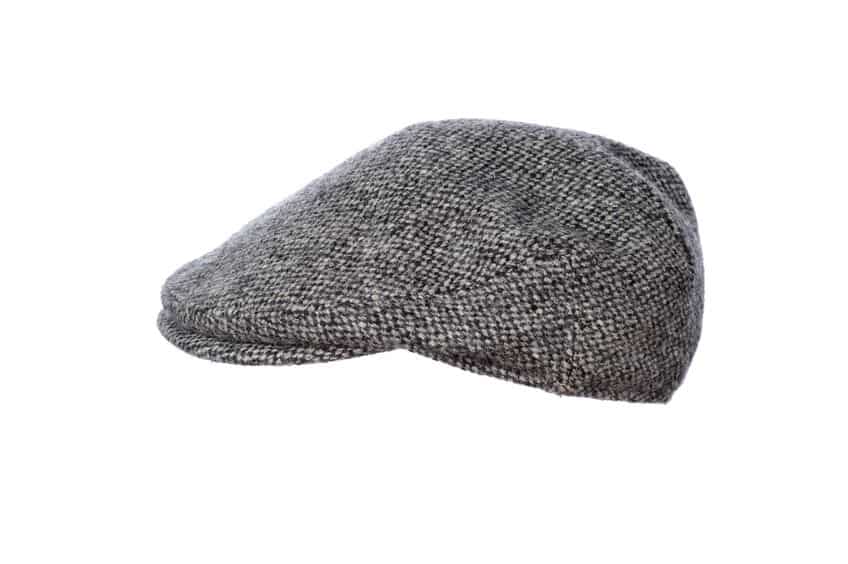 Flat Caps Were Once Compulsory in 1571
Picture the city overflowing with men all donning a flat cap as they went about their day. England's ruling class was so concerned with men's fashion that they made a law in 1571 mandating all males above the age of six to wear a woolen hat on Sundays and public holidays. This law aimed to beef up the wool trade and specifically targeted working-class men. Hence, flat caps became a symbol of working-class English men.
This strict law prescribed a fine of three farthings on anyone without their wool hats on the specified days. However, they abolished the law about 30 years later, but flatbacks remained popular. Read more about the law of 1571 here.
Woolen Caps Were Popular for the Lower Class
Following the compulsory wool headwear law, woolen flat caps became a popular part of English men's fashion. However, following the law's abolishment, variations of flat caps in other materials came to light.
While the wool version remained popular among the middle and lower class, the tweed version was for the elite level. Tweed flat caps cost more, and the wealthy Brits and Americans paired theirs with plus fours trousers.
The Real Peaky Blinders Gang Wore Flat Caps
If you've seen the 2013 drama adaptation of the life of the Peaky Blinders Gang, you'd have seen their flat caps. While the producers took some creative liberties, they stayed true to reality in terms of their dressing.
The notorious Peaky Blinders Gang operated in Birmingham around the 1890s. They were involved in violent crimes such as robberies, gambling, protection rackets, and other forms of violence. However, they maintained a neat appearance. They were always immaculately dressed and often paired their outfits with flat caps. Discover more about the hats of Peaky Blinders in this article.
Denzel Washington & David Beckham Are Fans
More than four hundred years later, flat caps are still a fashion statement. Some of your favorite celebrities might be fans of this timeless fashion piece.
Denzel Washington, for instance, is a huge fan of flat caps on and off the screen. The paparazzi have taken more than a few snaps of the veteran actor sporting a flat cap. You could also describe Samuel L Jackson as a flat cap fan. However, he wears his flat back with a twist by flipping it back to the front.
Other celebrities who love flat caps include Leonardo DiCaprio, Madonna, Idris Elba, Brad Pitt, and David Beckham. A popular woolen flat cap on Amazon in this style is this herringbone option by Ladybro.
Flat Caps Appeared in the 1998 and 2008 Olympics
Some teams have included flat caps in their Olympic gear. In 1998, the Canadian Olympic team wore red flat caps to the winter Olympics. Roots designed this eye-catching fashion statement which they wore during the opening ceremony.
More recently, the US Olympic team wore flat caps to the 2008 summer Olympics. The white flat caps designed by Polo Ralph Lauren were part of their outfit for the parade of nations.
Flat Caps Are Also Known as Paddy Caps
Flat caps have had several names over the years, and one of the most iconic names is the Paddy cap. This name originated due to the Irish community, among whom flat caps were prevalent.
The driving cap is another popular name for flat caps. That's because they were trendy among drivers, especially drivers who migrated from the UK to the US.
Newspaper delivery boys also included flat caps in their daily outfits. Not long after, this demographic also earned flat caps, another nickname. This time it was called the newsboy.
Final Thoughts
Flat caps are timeless fashion statements that have been around for over four hundred years. It started as a compulsory fashion item for the middle class to a classy thing.
Here are some intriguing facts about flat caps:
They originated in the United Kingdom.
They were once compulsory.
Flat caps were woolen.
The Real Peaky Blinders gang wore flat caps.
Your favorite celebrities might be fans.
It has appeared at the Olympics.
It is also known as Paddy caps.