Fashion is cyclical; everything that was in fashion decades ago will eventually be back in fashion today. For instance, flat caps were used in the 1570s, had a resurgence in the 1940s, and are now back in style today. But why are flat caps back in fashion?
Flat caps are back in fashion because they're warm and practical, appear in popular culture, and are often worn by a range of celebrities, including movie stars and Hip Hop artists. Since many people imitate film and music fashion trends, flat caps have become increasingly popular among the masses.
This article will take a closer look at the history behind flat caps and explore why they're so popular in modern fashion.
What Are Flat Caps?
Before getting into why flat caps are in fashion, it's worth quickly defining what a flat cap is. As its name suggests, a flat cap is a rounded cap that's primarily flat with a slightly upturned, stiff brim.
The flat cap is typically made with tweed, wool, or cotton. The cap has an inner lining which makes it more comfortable.
In 1571, the English Parliament passed an act that stated that all men over six years of age (aside from the nobility) had to wear a woolen cap on Sundays and holidays. This Act was to increase the demand for and boost the production of wool. In response to this, many men began wearing flat woolen caps.
Since then, flat caps have been popular in several instances in history.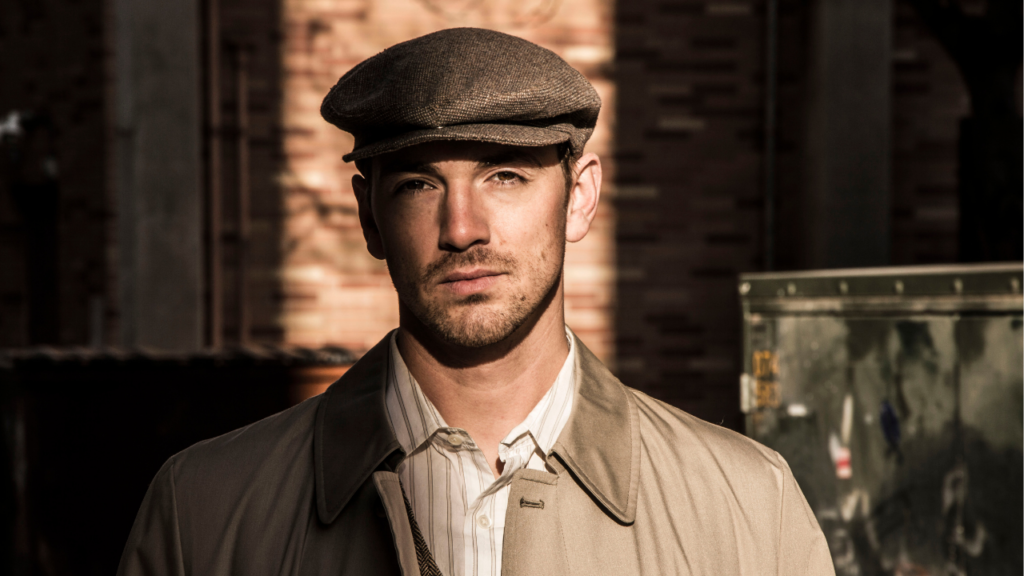 Why Are Flat Caps Back in Fashion?
There are several reasons why flat caps are back in fashion today, including their general comfort and style, as well as their popularity amongst famous celebrities. Flat caps are also versatile, which is why there are so many patterns and designs featured in pop culture.
Flat Caps Are Warm and Comfortable
As flat caps are typically made from wool, they can play a role in keeping your head warm during the fall months. However, they may not be warm enough during winter as they don't cover the ears or neck.
Flat Caps Are Featured in Popular Culture
Movies and television shows can bring a distinct look, accessory, and even hairstyle into fashion. Flat caps have recently been featured in several popular television shows like Peaky Blinders and Lupin.
Famous Movie Personalities Wear Flat Caps
A wide variety of celebrities have embraced flat caps. For instance, Hollywood celebrities including Leonardo Di Caprio, Idris Elba, and Brad Pitt have all been photographed wearing flat caps. In Britain, David Beckam, the Prince of Wales, and Nigel Mansell have all donned the flat cap. Check out this popular flat hat from Hero Moose on Amazon.
Many people imitate the style of celebrities; this explains why lots of flat caps are seen on high streets across the world.
Sports Personalities Wear Flat Caps
Various sports personalities also enjoy wearing flat caps. Golfers like Bryson DeChambeau wear flat caps when they're playing. In 2008, the US Summer Olympic team wore flat caps during the national parade.
They're Part of Hip Hop Culture
Hip hop musicians have influenced the popularity of the flat cap due to sporting one while recording or performing. Many people that embrace hip-hop culture wear the flat hat back to front – for instance, B.o.B, a rapper, has been spotted wearing a flat hat while in the studio.
Conclusion
Discover more intriguing facts about flat caps here. Flat caps are popular because they are featured in popular culture and are warm by several movie celebrities and sports personalities. They're also popular because they're practical, stylish, and warm. Try donning a flat cap during the fall to keep warm and look stylish!