A boater hat is a distinctive type of hat and has roots from Gondoliers in Italy. This hat was the standard choice for gondoliers- the operators of gondolas, and the boatmen who propel the long, flat bottomed boats popular in Venice.
Gondoliers could be recognized and flagged down because of their distinguishable hats with long colored ribbons in red or navy. Soon, the hat migrated from the nautical scene to more frequent, everyday wear.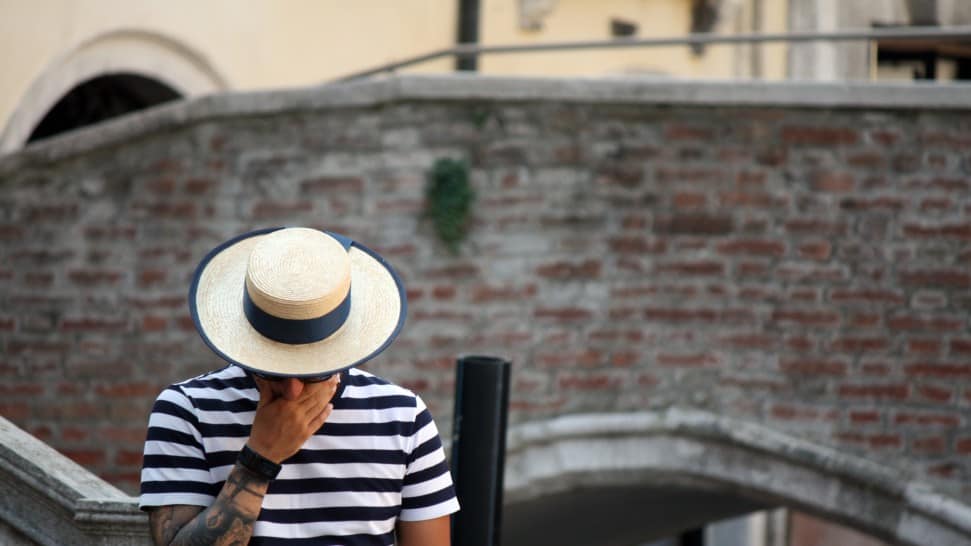 Boater hats became a sportswear trend in the 30s such as sailing, rowing, horse riding, hunting, cycling, and so on. They were worn by women and children in the 1860s and were later adopted as a staple of menswear in the late 1880s.
They became a go-to accessory and the hat to be seen in. It also became a hit fashion must-have when Coco Chanel brought us her version by giving it a fashion-forward touch. Boater hats can be styled casually and formally and are a popular choice to this day.
With the resurgence of boater hats in the world of fashion, here's how you can wear the boater hat perfectly: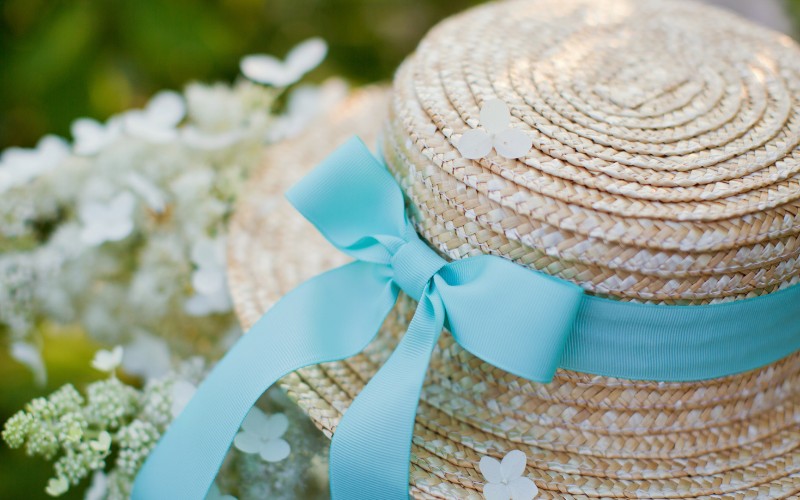 Wear it in the warmer months: Boater hats can be worn in every season, but they are an excellent choice for sunny days. They look remarkable with many styles and will add a touch of glamour to your look.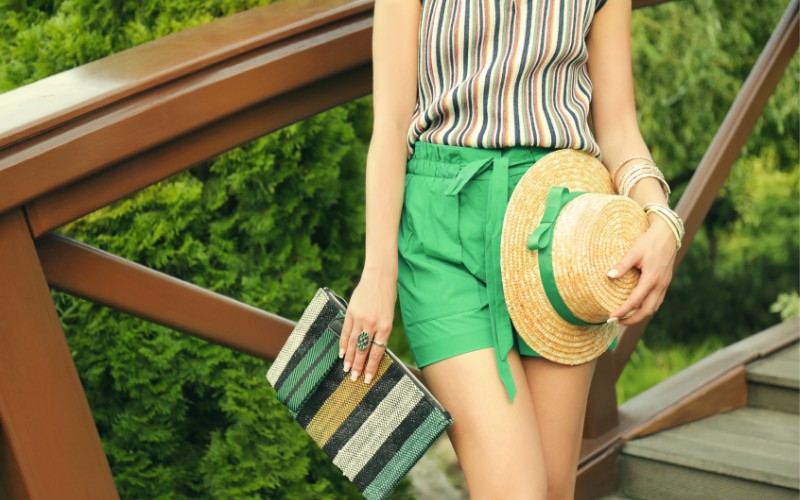 With nautical pairings: There is no more perfectly suited style for a boater hat than a nautical one. You can wear a simple blue knee-length dress and heels to suit the hat perfectly, or if you are feeling experimental, you can opt for a sailor-themed dress to go with the dress.
With maxi dresses: A boater hat will look amazing with a maxi dress. The sense and flow of maxis pair well with the structure of the hat. Matching the ribbon color on your boater with another element in your outfit will also help to pull everything together for maximum effect.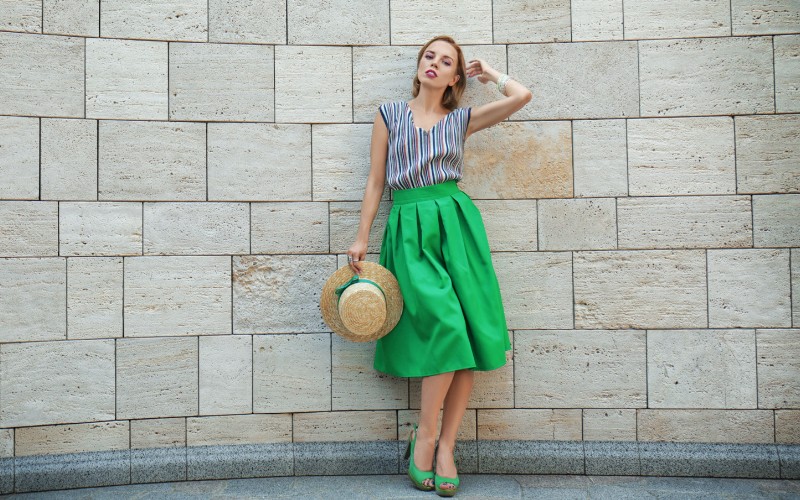 As a statement itself: A boater hat can be the statement piece that adds life to your ensemble. Keep the rest of your outfit simple to avoid looking over the top.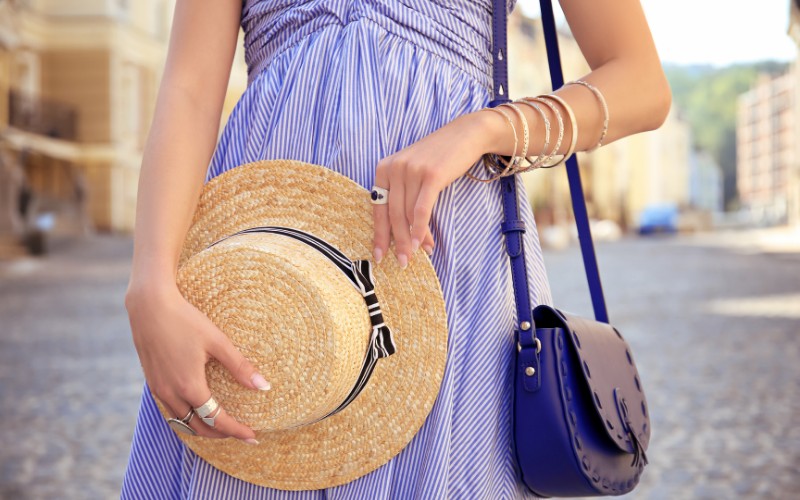 Pair it with an LBD: A boater hat can be a wonderful sartorial accessory with your favorite little black dress.
Pair with a blazer: For an understated look. Pair a boater hat with a blazer. Regardless of where you plan on wearing your hat with your blazer, it will be a classic accessory that you'll wear for many years to come.
For picnics: Pair a boater hat with a straw tote and flip-flops, to bring lightness and coolness to your outfit. Also your boater can be perfect to wear when on the beach.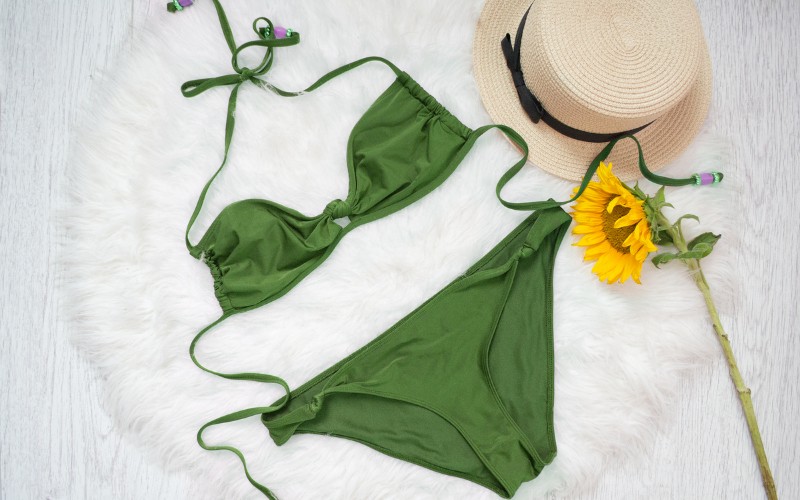 With a vintage-inspired outfit: For a sassy look, pair a boater hat with vintage-inspired outfits such as gingham print, leather, and lace.
With a Striped jumpsuit: Wear the boater hat with a striped jumpsuit. Your magnetism will then recall Parisians of the 20th century with a modern touch.
With different hairstyles for a chic appeal: The boater hat goes perfectly with a gorgeous updo or a cute braid pulled over to the shoulder. It also sits nicely on short or long hair.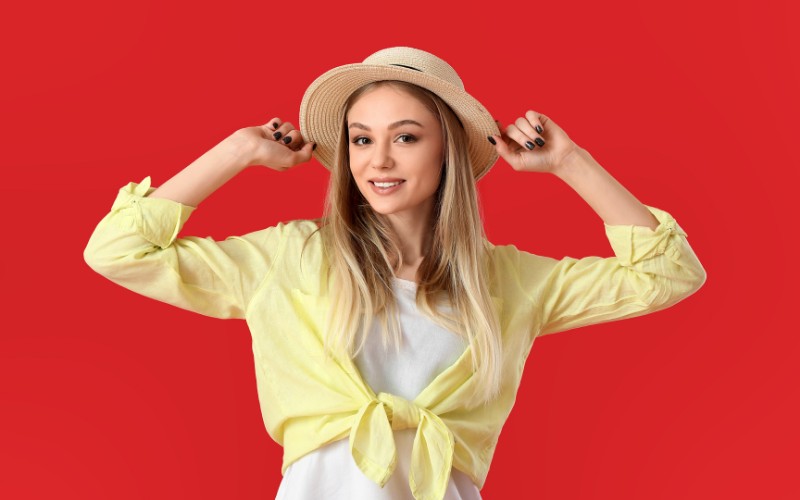 Boater hats are now back with a bang and there is no better way to tell the world about this wonderful headwear choice than by choosing a boater hat that suits you. In addition to their unique style, boaters can be paired with almost any outfit to "rock your boat" this summer season.